Sunday Saves: Meet Katie Dean
Week of June 22
Meet Katie – Jkath Interior Designer
OK guys, if there is ONE thing that saves me these days, it's our newest addition to our team, Katie Miller. Katie came to us via Instagram some time ago and we were finally able to partner on our Drew Ave whole house renovation. It was an instant connection, and I was committed to bringing her on board January 2020 as an Interior Designer for Jkath. Katie just passed her 6 month milestone and has been such a great addition to our team. She has saved me in more ways than one, but I am truly grateful for her collaborative mindset, an attitude of abundance – there is enough for everyone, her creative energy + talents, and her heart as she leads us in a new path of BIPOC inclusion, sourcing and staffing. You've seen her name on our blogs and tags on the gram, say hello to Katie the next time you see her. And give her a follow, her personal feed is fueled with inspiration (and a wedding ahead this Fall!) – @katiedeandesigns
Woodlawn Avenue
We are in the process of a main floor renovation at #WoodlawnAve near East River Road in St. Paul. We're sharing all the behind the scenes here, with a few before + new layout images. Working hard to pull together all the design elements, we're eager to share more. Caesarstone Cloudburst concrete inspired quartz, Visual Comfort lighting, porcelain brick tile and slab style custom cabinetry are a few of the known design elements. Read more here.
The Cabinet Shop
We launched our E Design services when COVID hit, it's been a success with a few client projects in the works. And for those not ready to begin demolition, we're also doing design only agreements to get the ball rolling. What we didn't expect was the recent volume of home office update inquires. We love being able to use our cabinet shop to create custom built in's and office storage as many are reinventing what working from home looks like. Here is a behind the scenes concept for a client in Maple Grove, heading into production soon!
Grand Avenue
Two of our friends, Dave and Amy are moving to FRANCE. We are so excited for them, and can't get enough of their SW Minneapolis home they sold in less than 48 hours. We provided the custom cabinetry and fireplace detail in their home and are so excited to see it come together. Sharing a few images here, weekend inspiration indeed!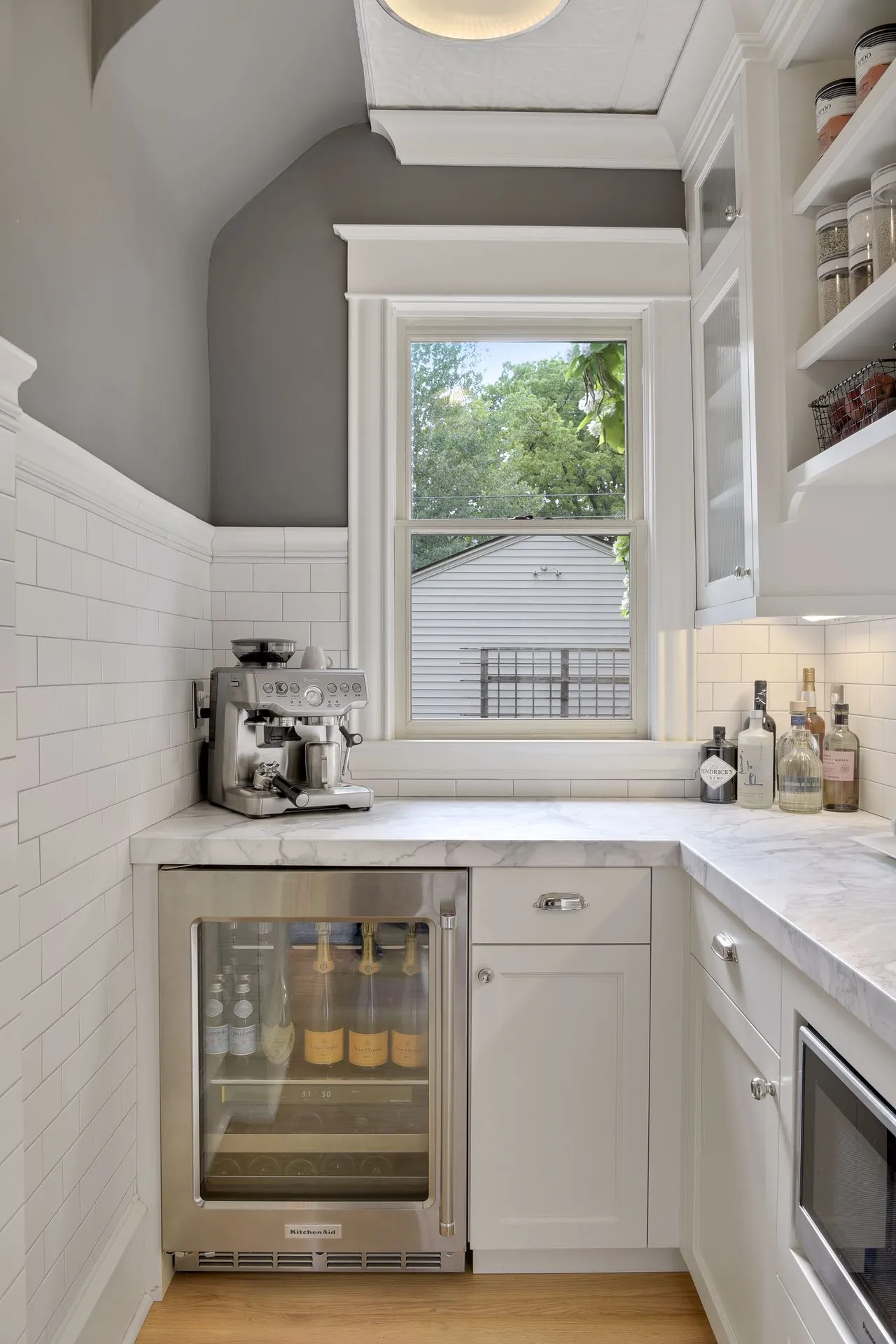 Spotted in – Kohler + Luxe Mag
We've been spotted and regrammed on two major feeds this week. @kohler + @luxemagazine, both featuring our #CountryClub remodel, the master bath specifically. Take a look here for the full reveal.
Thanks for following along + Happy 4th of July weekend ahead.
Katie + Jkath Team
Interested in connecting about your home renovation?
Some recent projects from our team we think you might like:
Keep up with our latest inspiration by following us on Pinterest and Instagram.
#sundaysaves #liveinthedetails #beforeandafter #WFH #homeoffice #spottedin #kohler #luxemagazine #katiedeandesigns