Sunday Saves: 10 Architectural Stops in the Twin Cities
With a warm-up on the horizon, Midwesterners are yearning for the outdoors. Easy opportunities to get outside for a long walk, find ways to be inspired, and try something new, while falling in love with your hometown. Today, we've got you covered with 10 architectural stops in the Twin Cities.
1. Summit Avenue Walking Tour
Just blocks from a recent 1925 house we finished in Merriam Park, St. Paul, is the historic Summit Avenue. Did you know Summit Ave has the longest stretch of original Victorian homes in the Country? With a few homes on this unforgettable path completed by our team, we know the complications and historical preservation that need to be tended to.
The Minnesota Historical Society has guided walking tours, an average of 1.5 miles with stories and unheard architectural facts, you won't want to miss. If you prefer a longer outing and a self-guided walk, take a look at The Big Boy Travel Guide.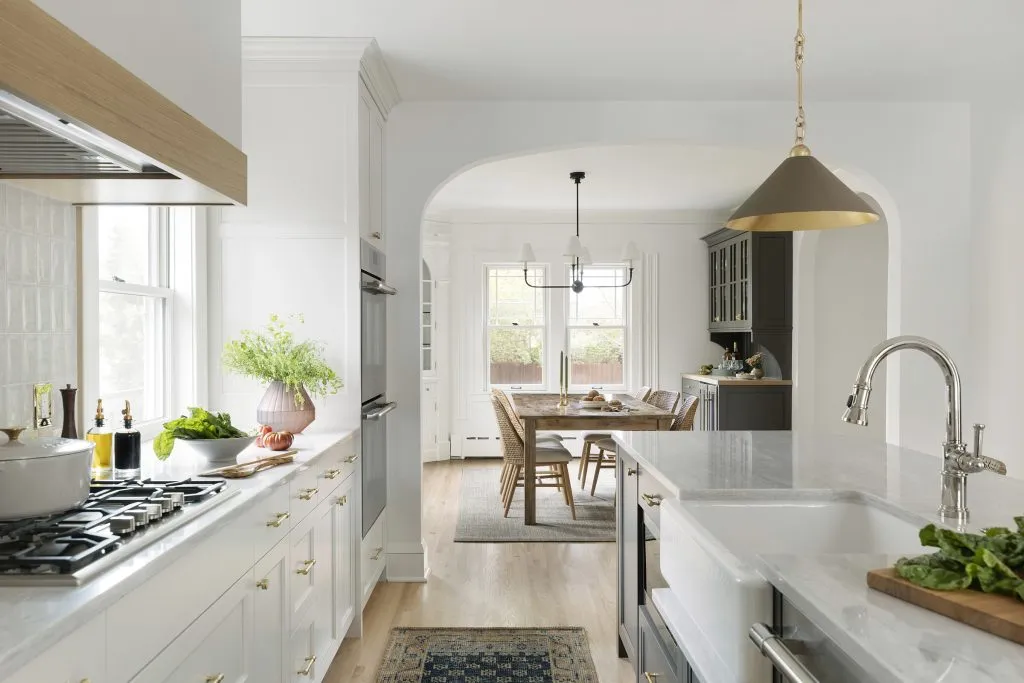 Jkath whole house preservation, Merriam Mark, St. Paul.
2. Milwaukee Avenue Historic District
Built-in 1880, 45 residences remain in this historic district. Located in the Seward neighborhood, this part of the neighborhood developed into a small, densely populated residential area for immigrants and working-class families that worked on the railroad. Unlike the mansions of well to do fist class citizens on Summit Avenue, this is a taste of how the workers that built the surrounding Twin Cities area lived.
Sharing a recently published article from Mpls/St.Paul magazine, with a look inside an updated Milwaukee Historic Avenue house, currently for sale.
3. Architectural Antiques
Architectural Antiques is a local architectural gem, with over 25,000 square feet of salvaged goods, saved from the landfill. Our team has sourced hardware and lighting, but they offer many unique items ranging from plumbing, woodwork, windows, and mantels. Shown below is an original early 1900 pendant light in the banquette seating area restored by our custom cabinet shop.
Jkath whole house preservation, Princeton Colonial, St. Paul
4. F. Scott Fitzgerald's Birthplace
A Victorian row house, where F. Scott Fitzgerald was born in 1896 and still exists. Read the linked article on several other nearby stops where he lived, or frequented during his brief St. Paul stays. You can make this a self-guided walking tour while admiring the tree-lined streets and architecturally interesting residences. Make your way over to Grand Avenue for boutique shopping, coffee, or a glass of wine.
5. Frank Lloyd Wright Malcolm Willey House Tour
Modern architecture, built in 1934, ahead of its time, the Malcolm Willey House is open for tours. Early 2000's this house underwent a 5-year preservation of the original home built for the Wiley family for an $8,000 fee. "Original furnishings and vintage appliances lend context to the experience of visiting this early gem of modern architecture. The Willey House is a rare example of one of Frank Lloyd Wright's total works of art, meticulously restored and preserved as originally designed." – thewilleyhouse.com
6. Purcell Cuts Home
Located in Minneapolis, Lake of the Isles neighborhood stands another architecturaly relevant home, called the Purcell Cuts Home. Built in 1923, early adaptors of an open floor plan with a modern aesthetic, adopting the Prairie School Architecture principles. Head to the link to book a tour, open the first weekend of each month.
7. Lake of the Isles Home Tour
Is your interest peaked with the above Purcell Cuts Home? Consider the Lake of the Isles home tour, using this PDF to do a self guided 7 mile walk. This tour features 7 stops with 10 houses, kicking off at the Minneapolis Institute of Art. While out and about stop at neighborhood icon Isles Bun and Coffee for thier famous buns!
8. Loft Antiques
Just a few miles south near Bde Maka Ska lake is our favorite antique shop, Loft Antiques. Upcycled vintage decor, outfitting homes in the nearby neighborhoods for over two decades. A sampling of vintage decor we scored for the garden center in our St.Albans Road renovation shown here.
Jkath St. Albans Road whole house renovation in Hopkins
9. Siwek Lumber and Millwork
Alright, not so sexy? This one is for the purist die hards. Siwek Lumber and Millwork is in NE Minneapolis, and boasts over 1 million feet or architectural molding. Can't find what you're looking for, Siwek can make any custom molding to match any existing home element – a true partner in the industry. Attached is an image of a home we provided custom cabinetry and millwork. The crown molding is a custom material from Siwek's.
10. Architectural Hardware from Chicago Brass
Located in the International Market Square just outside downtown Minneapolis, you'll find Chicago Brass. You'll find timeless design, with hardware ranging in cabinet knobs, pulls, appliance pulls, hinges and more. One of our most sourced brands through Chicago Brass is Armak Martin, a London based company featuring luxe design. Check out thier website showcasing our St.Albans Road project.
Take a look at a recent blog post on The Benefits of a Living FInish for Your Home, when selecting hardware for your home.
That's a wrap, we hope you enjoyed our Twin Cities round up featuring architectural worthy stops! Interested in connecting about your home renovation?
Some recent projects from our team we think you might like:
Kath Home, Fairmount Avenue, Ridge Road
Keep up with our latest inspiration by following us on Pinterest and Instagram.