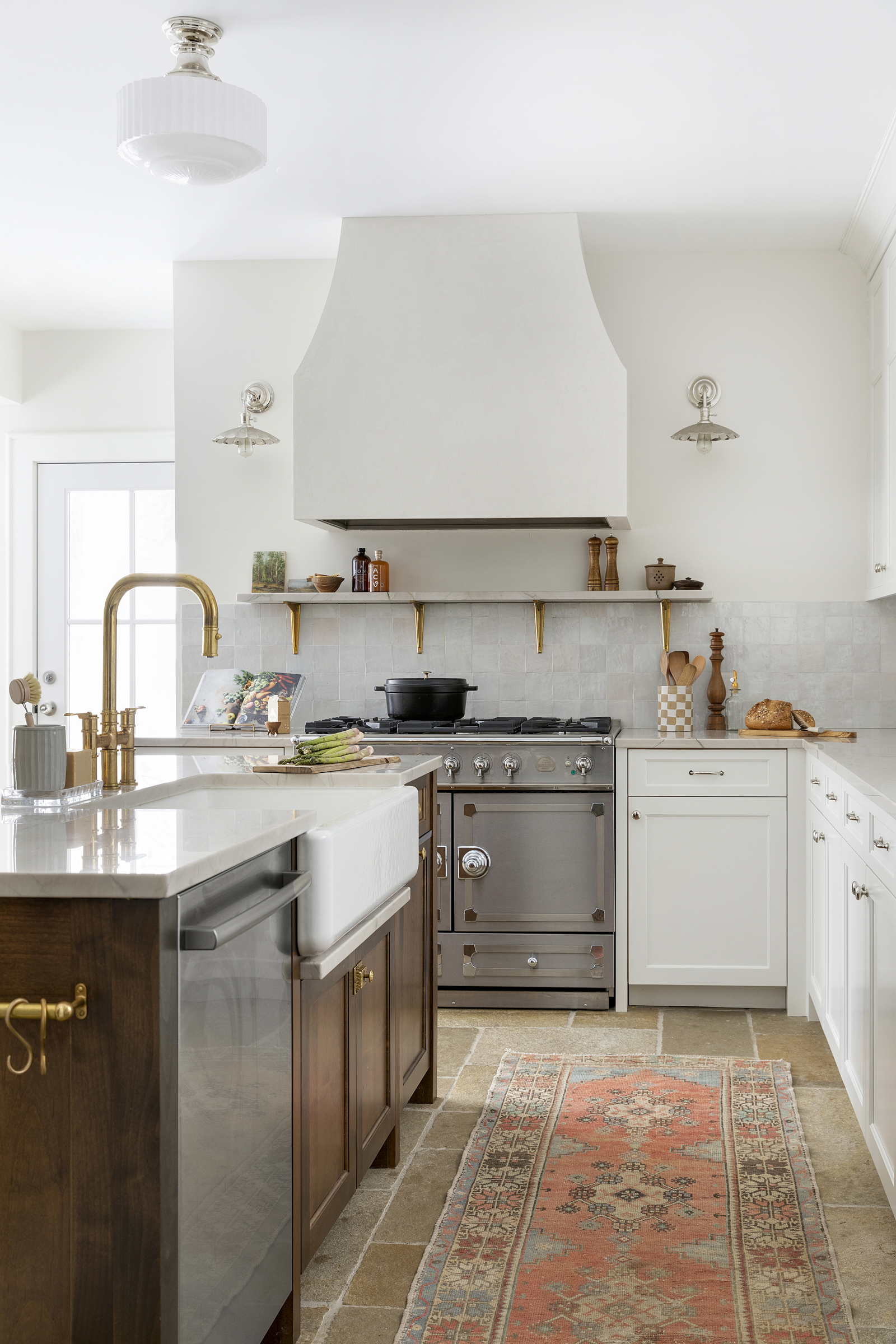 Benefits of a Living Finish for Your Home
Selecting finishes for the plumbing fixtures or hardware in your home can be a time-consuming process. Often, clients aren't sure where to start, and this is why hiring an interior design firm can help narrow down the choices that aesthetically please your home, and offer solutions to elevate design choices. Today, we're diving into living finishes and everything you need to know before making this selection in your home.
What is a Living Finish
A living finish is a metal that is not lacquered. Lacquer protects from environmental items such as water, fingerprints, food, and the process of aging, leaving your finishes the same finish from the time it is installed throughout its duration. Without lacquer you're left with a solid, unprotected metal, that will patina over time. We often choose our metal finishes based on the future, oxidized look, as this is the patinaed finish you'll be after.
Typically, we use a living finish often with gold and brass finishes. Above, we installed the House of Rohl Armstrong Bridge Faucet in unlacquered brass, which will patina to a burnished brass, similar to the shelf brackets under the range.
How Does a Living Finish Patina
A living finish will patina over time, to the desired finish. Often you may find mixed 'gold' finishes installed in a new kitchen with the understanding the patina will take effect bringing harmony between all finishes. "The finish changes are caused by oxidation from the air, as well as soaps, and even natural oils that could be on your hands when you touch the item." – Architectural Design Hardware
The oxidization will depend on how often you use your fixtures, but a general rule of thumb is one year. If the finish is darker to begin with, you will see fewer changes. For example, the Waterworks Henry Gooseneck faucet in the above image from our Westbrook Road project is slightly lighter than the cabinet hardware. Both are living finishes, but the goal is to have this patina to the same burnished brass finish.
Achieving like finishes when crossing over brands can be tricky, but using a local showroom that carries the variety of finishes, at different stages of patina is a must.
Why Choose a Live Finish, Does This Require Maintenance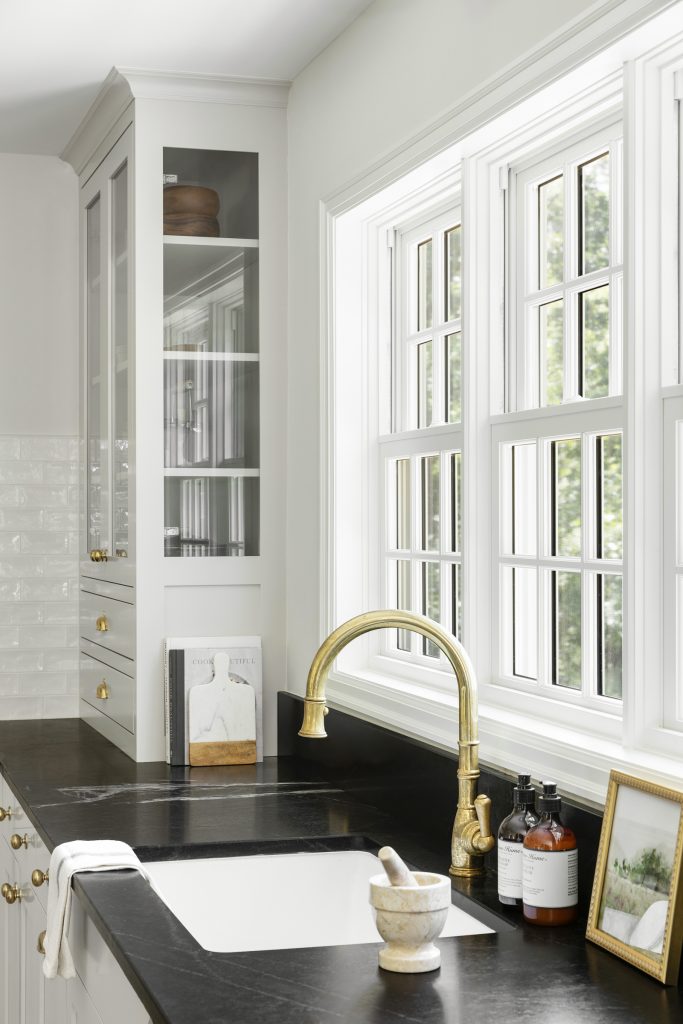 A living finish will not require maintenance unless you decide to bring it back to its original state. The appeal of a living finish is the solid brass element of the fixture, the finish will not wear off like other plated materials. The aged appeal adds texture to a space and enhances the touch and feel of the fixture as well. This is a particular design aesthetic that works well in a traditional or a blended modern traditional home.
Reviving Living Finishes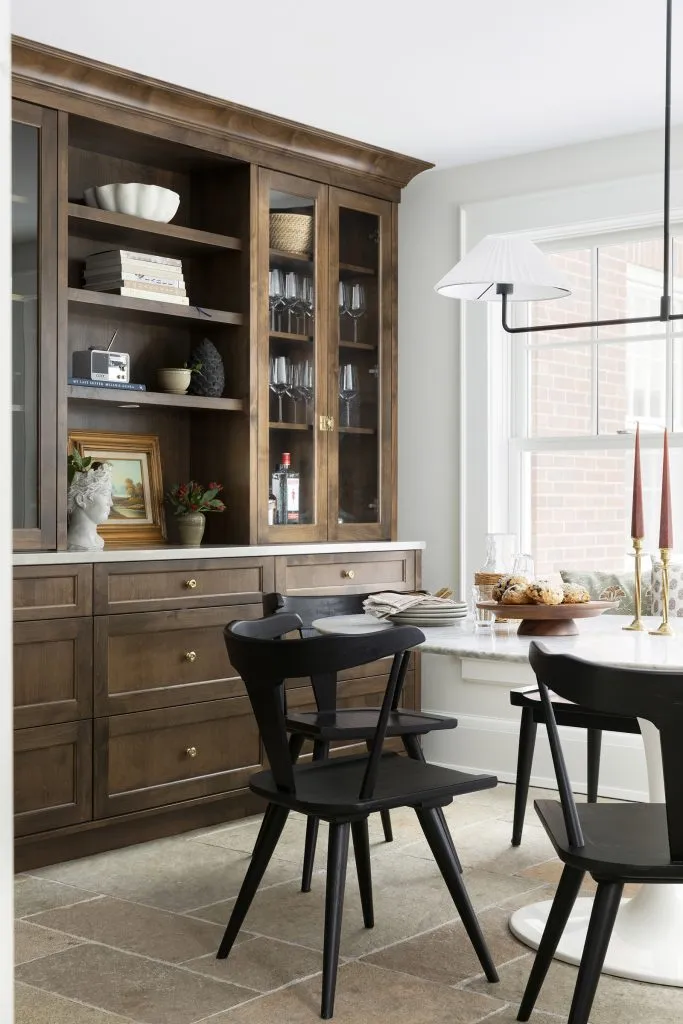 If you would like to revive the original finish of your brass, you can use a tarnish remover and a microfiber cloth to bring the finish back to a shiny brass. Flitz Tarnish Remover comes highly recommended. In the above custom hutch built in our cabinet shop, we removed the original hardware from a previous cabinet piece and cleaned these up to reuse on the new heirloom cabinetry.
There is a good chance, if you have an older home, you already have live finishes on your door hardware, door hinges, and cabinet hardware. There may be years of paint on the hinges or oxidization that make them appear black. Consider removing and applying a tarnish remover or research other options to make these new again.
Interested in connecting about your home renovation?
Some recent projects from our team we think you might like:
Kath Home, St. Albans Road, Ridge Road
Keep up with our latest inspiration by following us on Pinterest and Instagram.