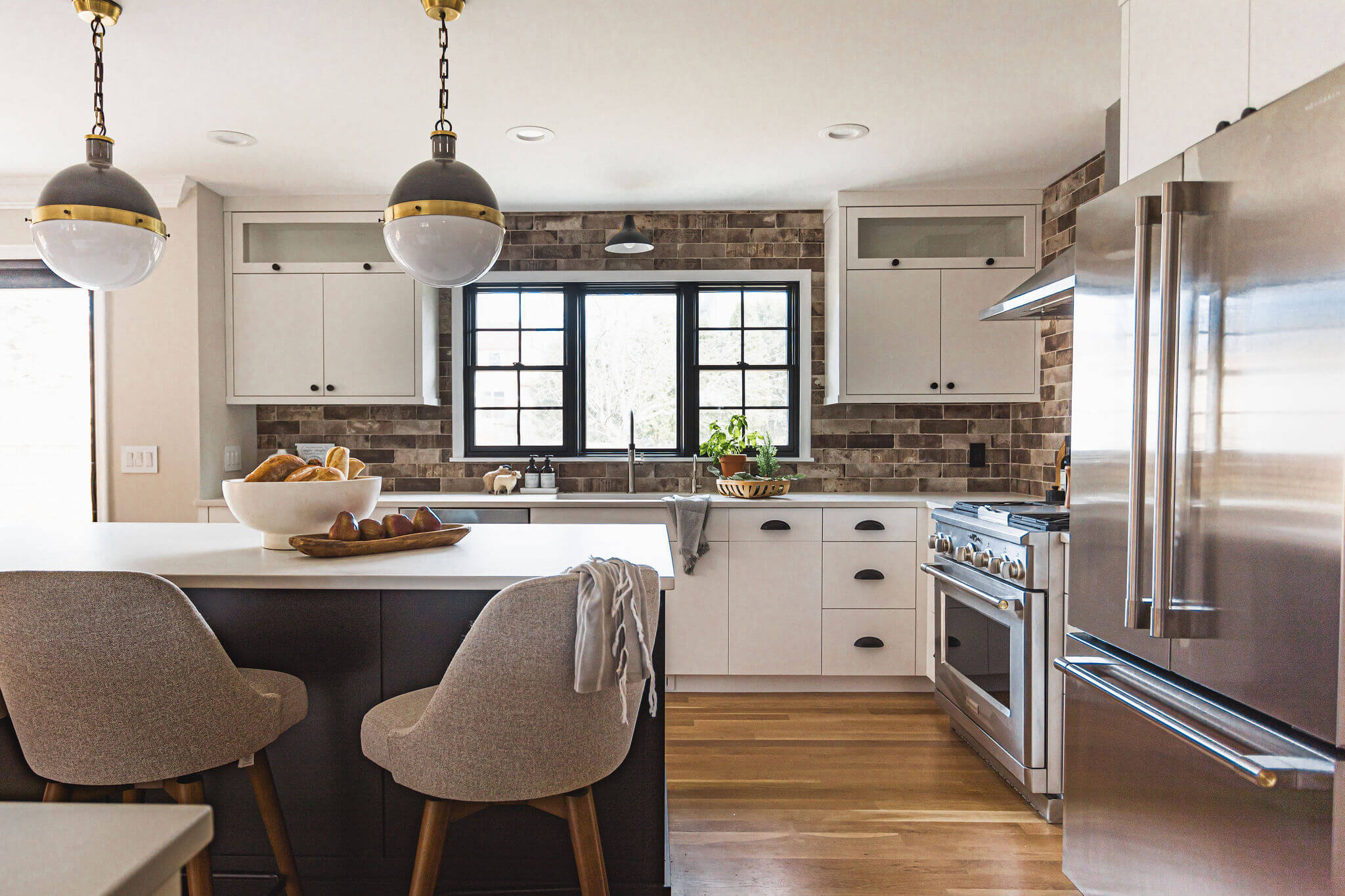 City Chic Kitchen Makeover
The Woodlawn Avenue kitchen renovation began in early Summer 2020 and is one of many projects to wrap up in the second half of the year. Located one block from the Mississippi River in St. Paul, this home had a wonderful location and great opportunities to become exactly what the homeowner needed moving to St. Paul.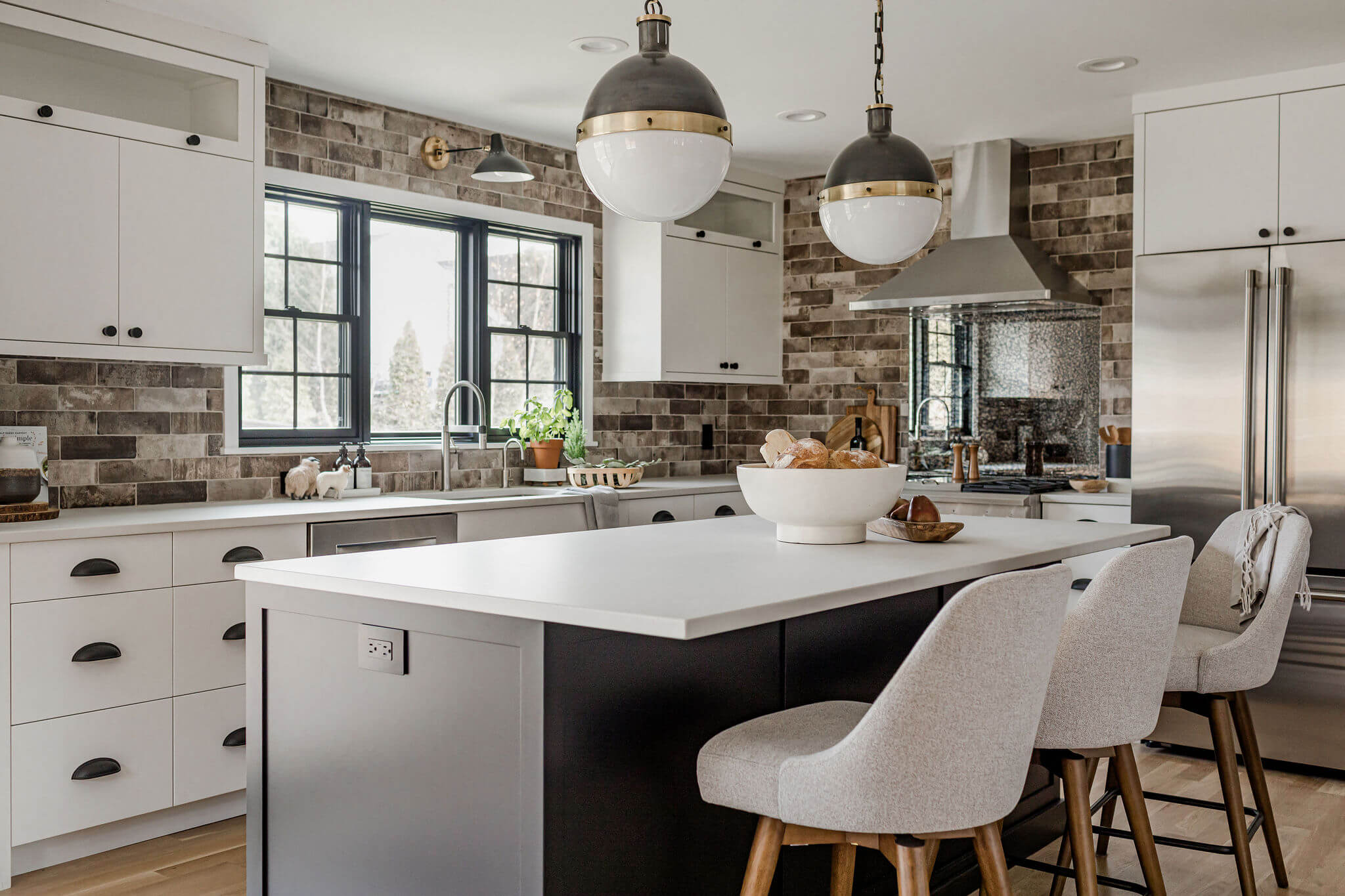 BEFORE
The main floor was closed off and uninspiring. The kitchen was in decent condition but closed off to the dining and living rooms. It also did not utilize the space appropriately for cooking and entertaining.
Natural light and open concept were top priorities for this homeowner. We removed the walls and installed a massive Pella sliding door in the dining room to allow natural light to light up the space. A triple set of windows over the kitchen sink provides light and a view into the generous sized St. Paul backyard.
AFTER
Now we have a contemporary industrial kitchen, paying homage to the homeowner's days living in New York. Porcelain Jeffrey Court Dias Brick backsplash makes a statement with the antiqued mirror behind the range. Slab front cabinets provide a clean base to complement the tumbled style brick. The tops of the upper cabinets are hinged to lift up and the glass is a great place to display collections from world travel.
Removing the exterior door in the kitchen and raising the windows was the natural place for "the sink wall." We used the Pella Lifestyle series windows with black grilles to tie into the contemporary design.
The homeowner wanted to incorporate more black into the space and we did so with an island in Sherwin Williams Tricorn Black, black hardware and mixed metal light fixtures.
We did have to work around a structural post. We used a storage island to anchor the post as well as provide room division within the open concept space. We wrapped the beam in reclaimed white oak from Manomin Resawn Timbers to make it a design feature and reminiscent of an industrial New York loft.
Monogram appliances throughout, including a 36″ gas range with four burners and a griddle for professional cooking. The island houses a microwave drawer that is out of the eye line and easily accessible.
The homeowner is settling into their new home, enjoying a completed kitchen that incorporates inspiration of places lived and traveled.
Stay well,
Katie Wick + the Jkath Team
Interested in connecting about your home renovation?
Some recent projects from our team we think you might like:
Keep up with our latest inspiration by following us on Pinterest and Instagram.