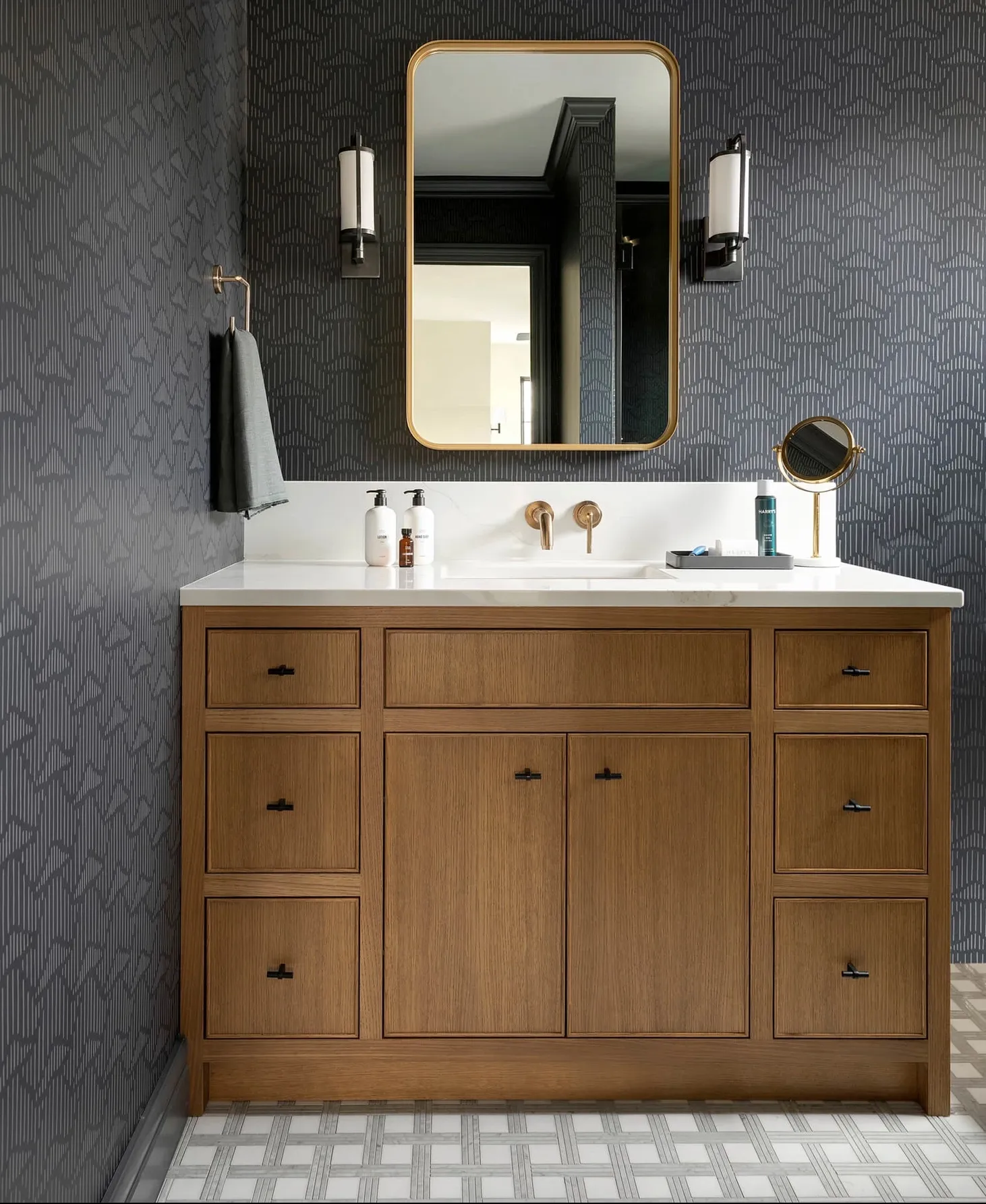 Best Wood Bathroom Vanity
If you need a sign, this is it. This is your year to renovate that bathroom in your home that has seen far better days and give it the upgrade you, your family, and 2023 deserve! Last year the Jkath team curated five designs to launch a collection of custom, made-to-order bathroom vanities in a variety of sizes, three stains plus seven favorite paint finishes. With the quality of the Jkath Cabinet Shop behind it, each bathroom vanity is designed to achieve timeless style with high-end craftsmanship.
Shop the Jkath Signature Vanity Collection.
Each vanity design comes in a variety of specialty sizing and an expansive selection of finishes of paint, wood, and even the beloved white oak. We recommend the sample kit to pick the perfect finish for your space, tying into tile or wallpaper selections.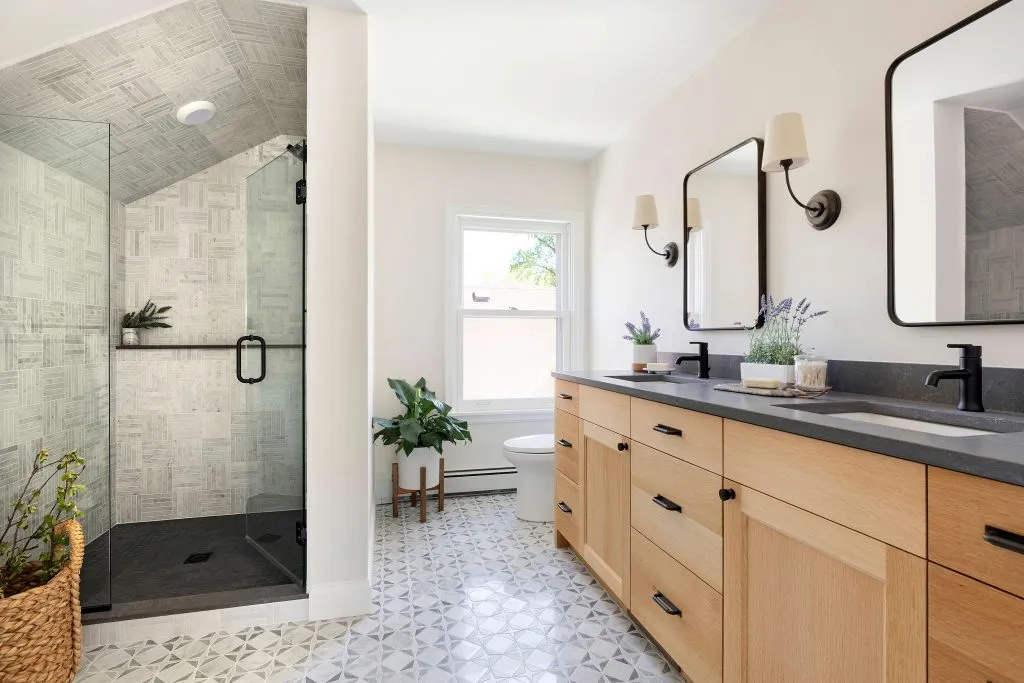 Shop our favorite bathroom hardware.
Shop 20 bathroom wall sconces.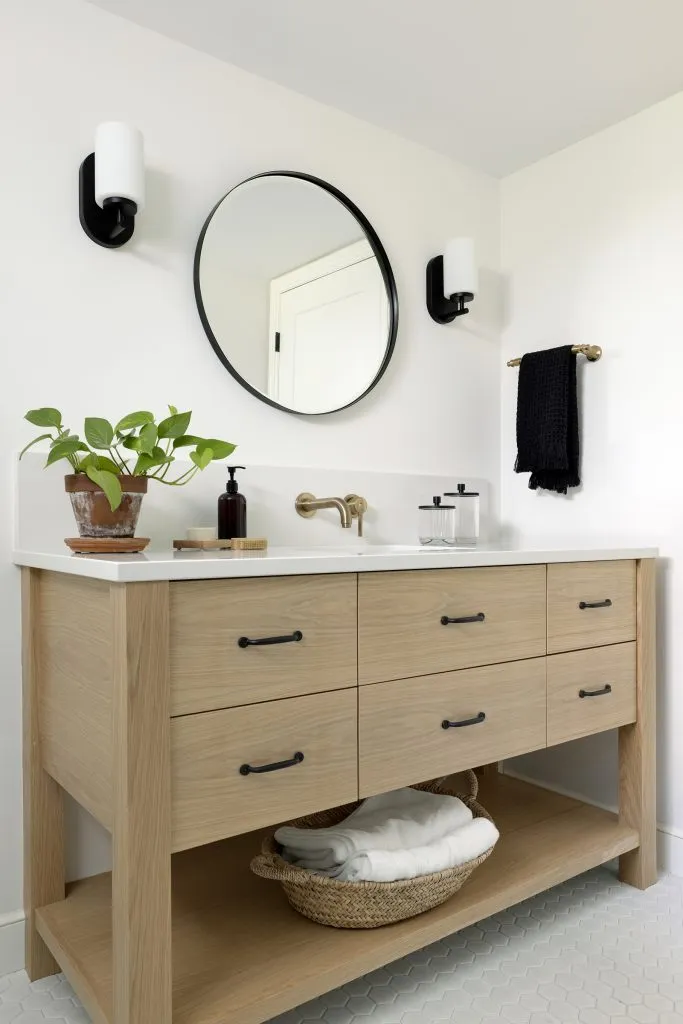 Arden Bathroom Vanity
All the styles are without any loss of storage. The Arden vanity features slab front drawers, thick legs, and a shelf for styling. This piece is perfect for powder and guest bathrooms as a showpiece for creativity. Style the lower shelf with a stack of towels and baskets of paper goods and spare hand towels.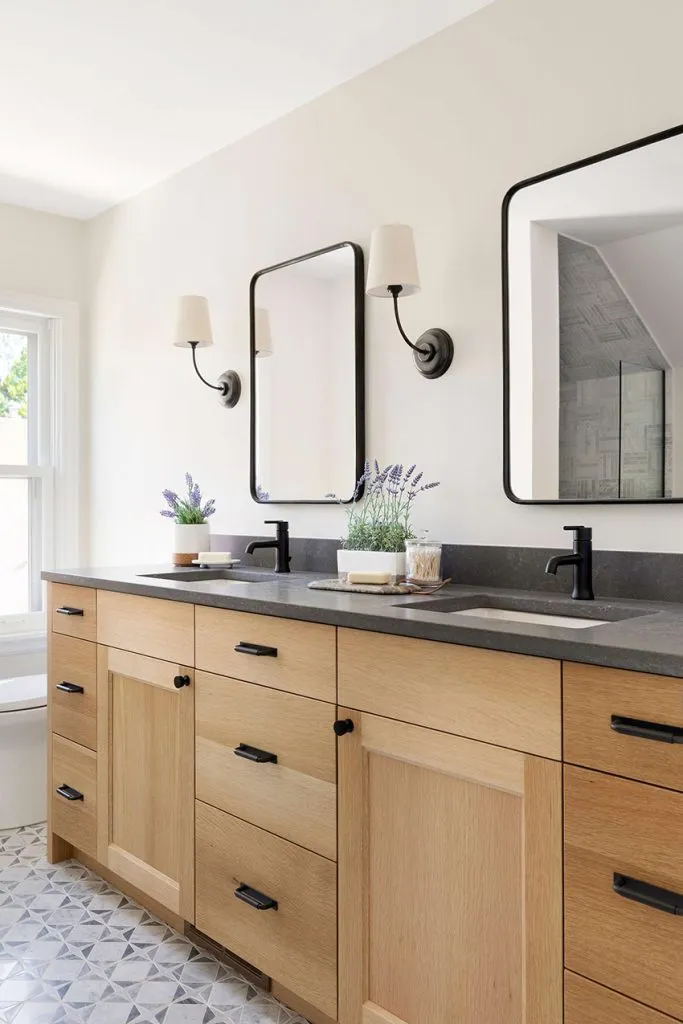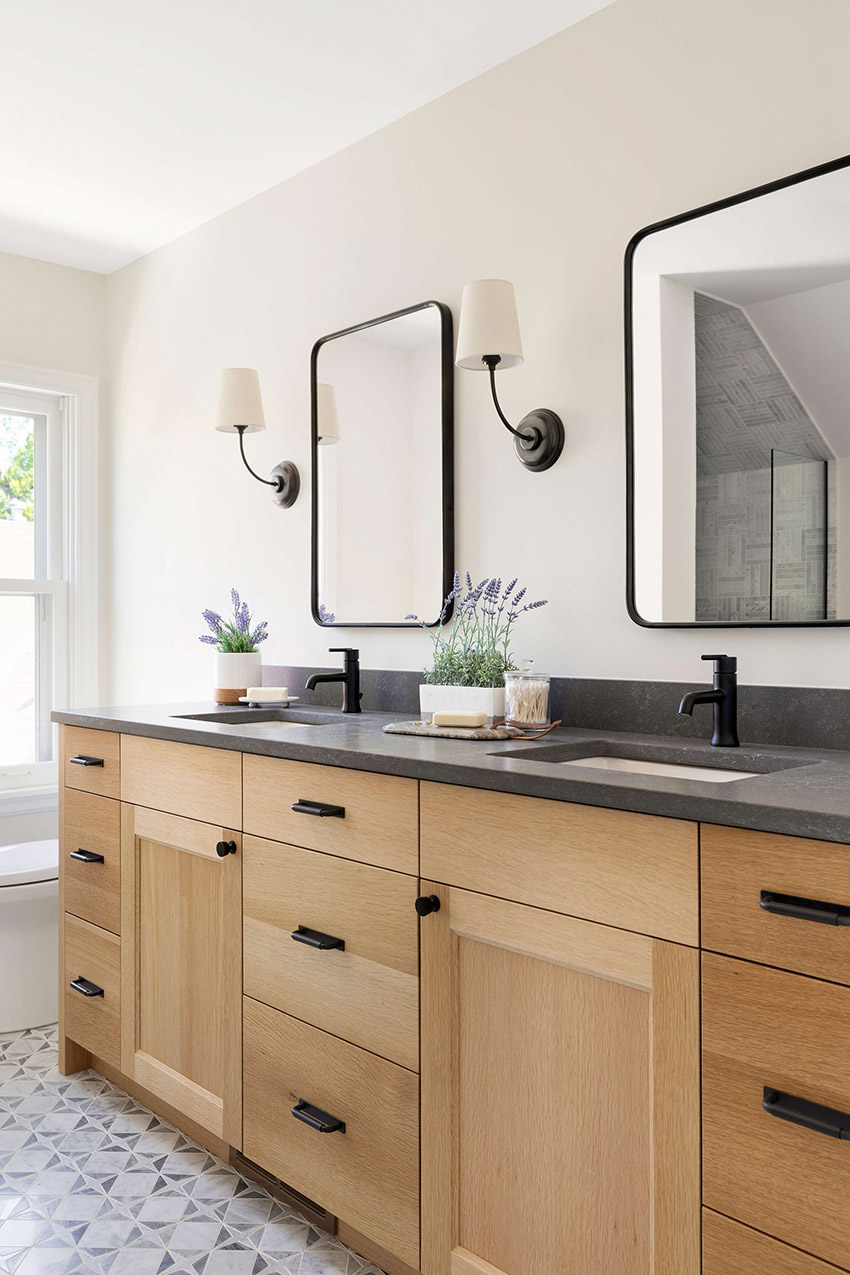 Dean Bathroom Vanity
The Dean vanity features optimal storage and timeless design. Deep drawers provide storage for hair tools, towels, and all the products you find storing. Shown in the white oak Biscotti finish, it contrasts the cool tones in the marble mosaic flooring. My next favorite finish is the painted Sea Foam color. A versatile collection of finishes to pair with any tile and countertop combination.
Hopkins Bathroom Vanity
A blended mix of Arden & Dean, the Hopkins vanity is loaded with storage and style. A decorative display shelf is a perfect spot to add touches of personality while maintaining the storage needed for busy households.
The photo above is shown in a custom walnut stain, size, and inset construction. Contact our team to learn more about customization.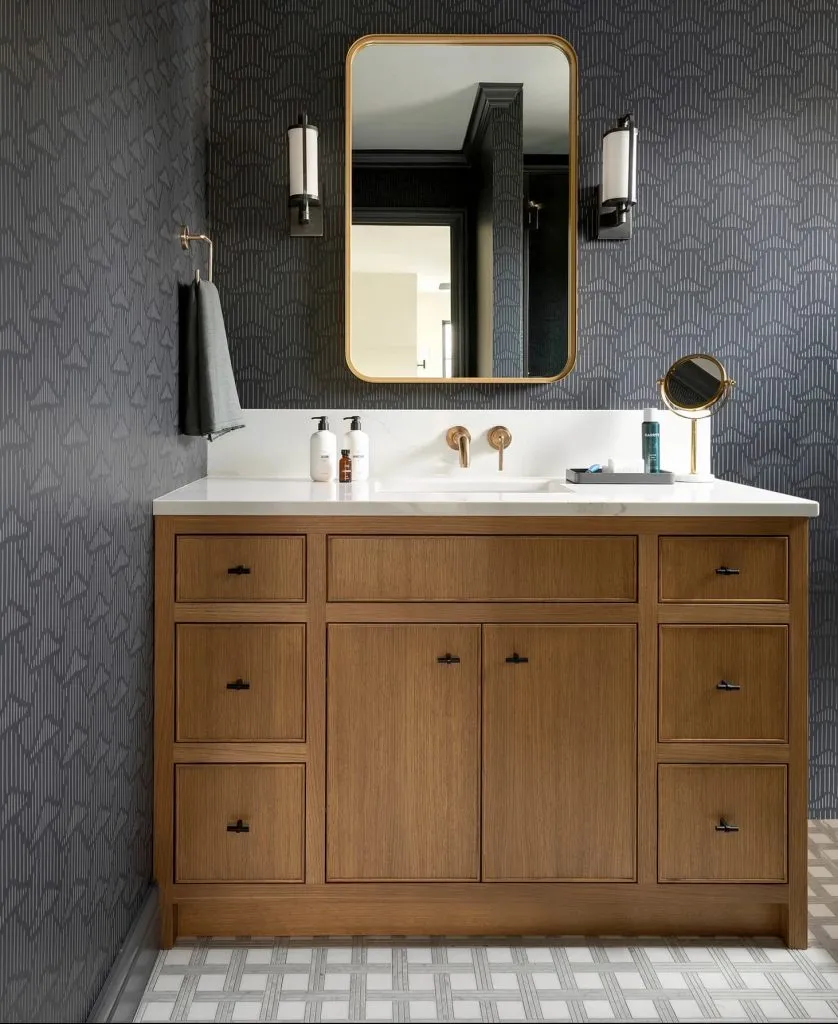 Minnehaha Bathroom Vanity
The craftsmanship of inset cabinetry is showcased in the Minnehaha bathroom vanity. This piece comes in a variety of sizes to fit any space, down to 24 inches. In the stained finish options, the wood grain carries beautifully across the doors and drawers.
Murphy Bathroom Vanity
Adding texture and dimension to a bathroom vanity increases interest. The Murphy bathroom vanity has continuing V-groove details running from drawer to drawer creating vertical cut lines. This is another piece I love for powder bathrooms as it is an opportunity for whimsy.
In the Jkath vanity collection, there's something for every home. Visit our portfolio for future inspiration, including finished bathroom renovations.
Interested in connecting about your home renovation?
Some recent projects from our team we think you might like:
Kath Home, St. Albans Road, Ridge Road
Keep up with our latest inspiration by following us on Pinterest and Instagram.