Sunday Saves: Why We Chose Black Windows
For the past few weeks, we've been taking you inside and sharing the detailed selections behind our new home. Our favorite stone tile selections and beautiful quartz countertops are on the blog, catch up here.
Today, we're talking windows – who we partnered with, finishes, and the specific styles.
With a newly launched partnership in 2020 with Pella Windows, we were elated to make this selection for our personal home. Our local Pella team is top-notch, informative, eager, and true partners in the success of our business. Our conversations started early, this is the first decision we make in all of our client projects – including our own home. Before we're digging in the ground we have the windows selected.
We chose the Architect Series for our home, more specifically the Architect Traditional Series. Black wood windows with three unique styles.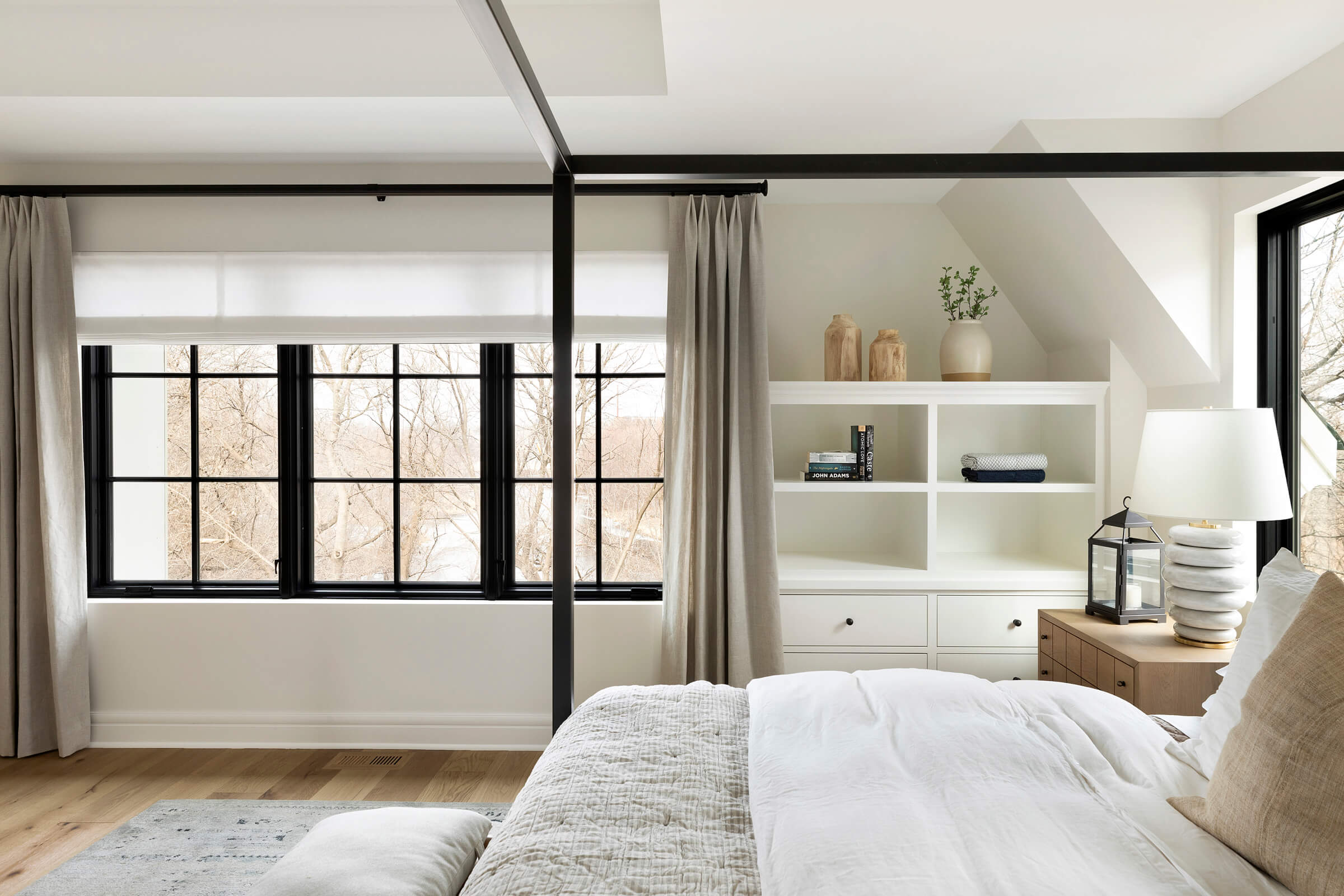 The craftsmanship of our home called for wood windows, and we knew the Architect Series would stand up to our modern Tudor aesthetic. These windows feature durable EnduraClad® exterior finish and exclusive wood protection. And they're backed by the best limited lifetime warranty in the industry.
We worked closely with the Pella team on the customizable options, including the window size, grilles, and specialty hardware with a wide variety of finishes. We settled on Iron Ore Aluminum Clad Exterior – a few shades lighter than black, while still giving it the same effect.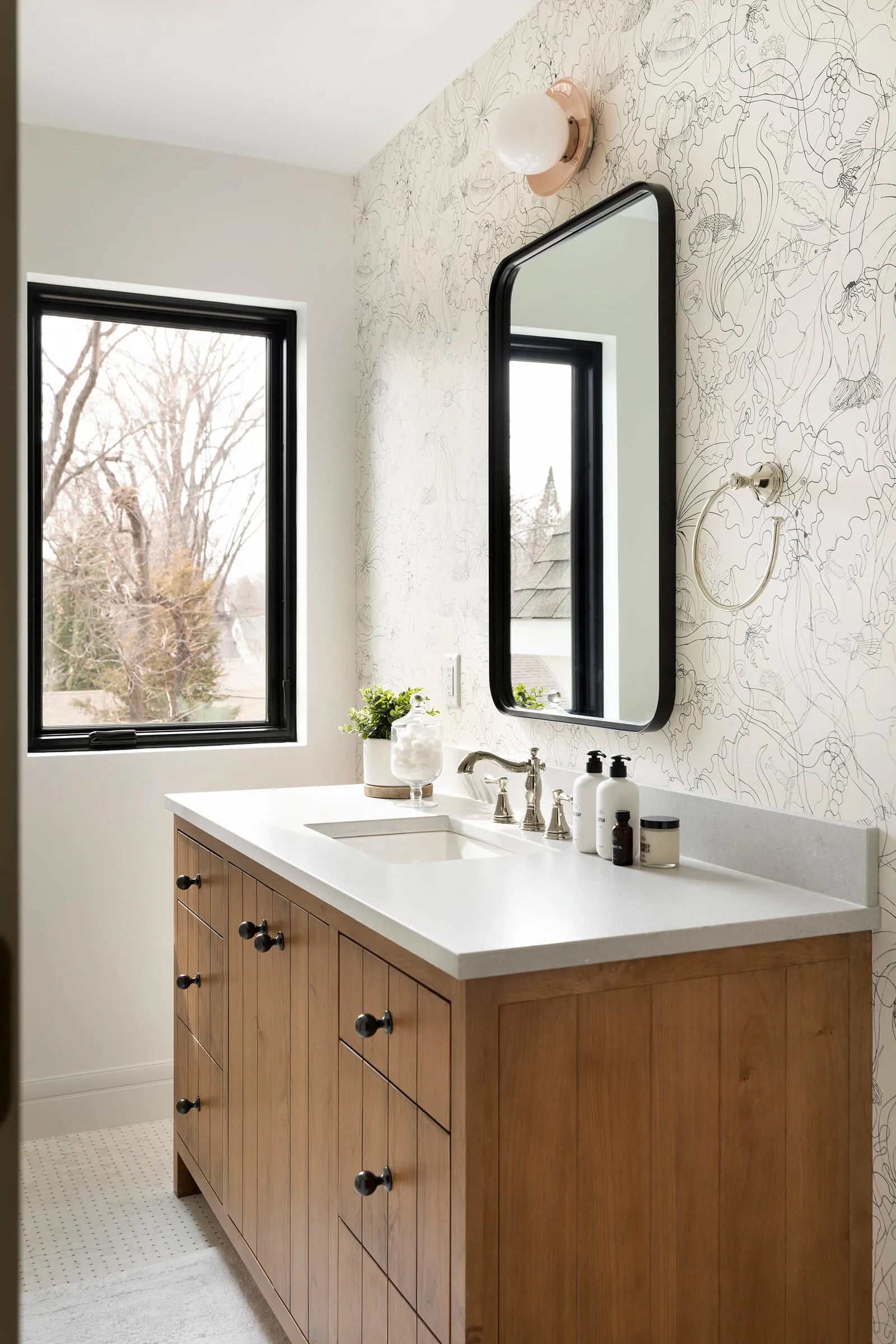 So why did we go with all-black windows, and why did we break the rules to mix and match our window styles?
Black is the new neutral, and these aren't a trend, nor are they new! Architects have been using black windows for high-end construction for years. Commercial buildings from the early 19th century also used black windows. They make an exterior statement, and we knew we wanted a light, off-white, house so this is just the contrast we're after. Last, we're blending new and old with this home, new construction modern updates with a traditional Tudor flare. The black windows feel timeless with the perfect modern compliment.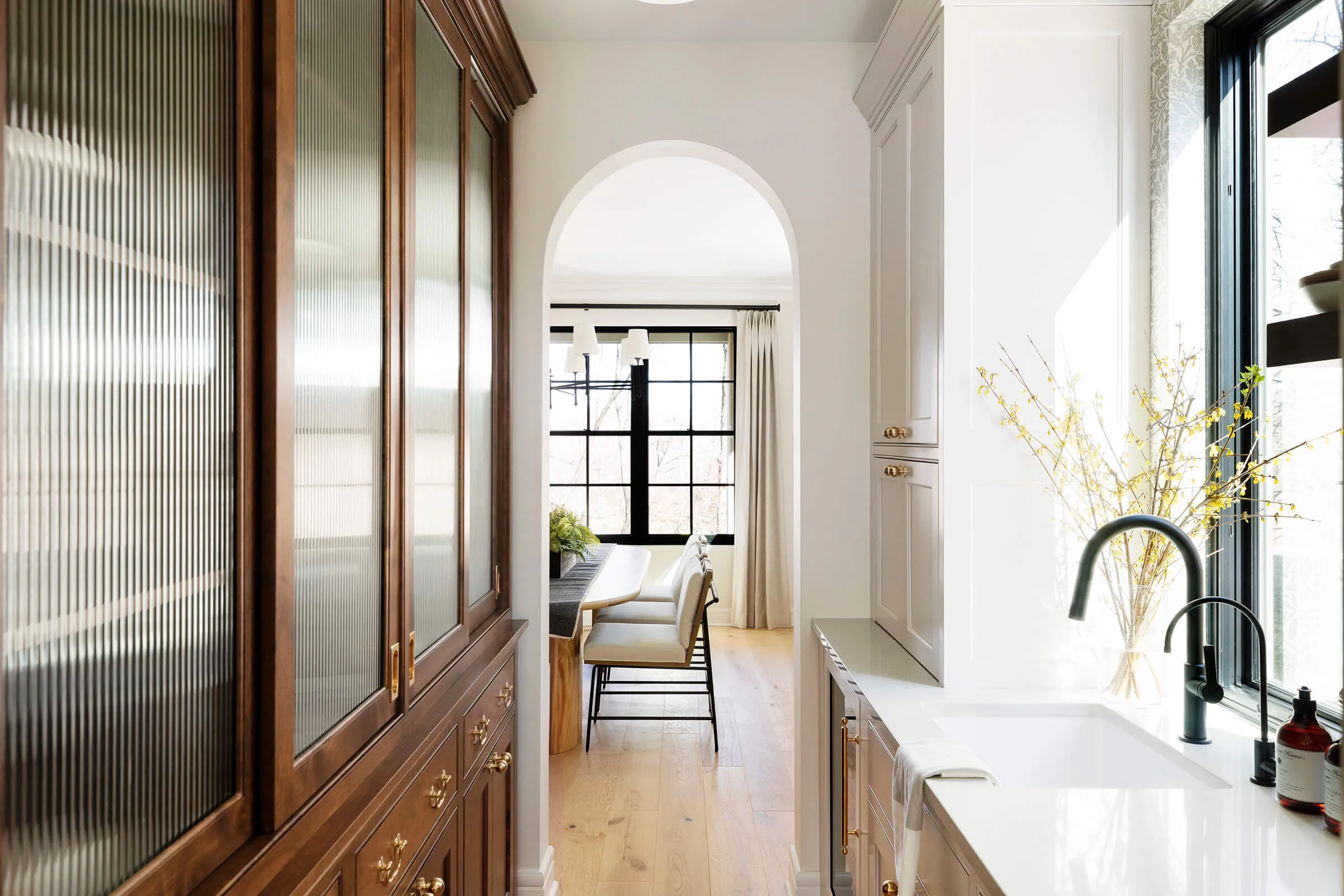 Additionally, we settled on three window types. Double hung, casement, and picture – for three very different reasons. The front of our home has a porch, and the double hung in the dining room as it overlooks this space was necessary for function. Sliding a window up and down is preferred over a casement (crank out) with patio furniture. We also prioritized grilles on the front of the home and one small area in the rear of the home surrounding our breakfast nook.
The remainder of the home has casement windows for a clean and modern flare and a side by side picture window in the living room. It was decided we did not need these windows to be operational and prioritized the view to the backyard. When using picture windows, it's easier to have a larger opening with an oversized glass pane.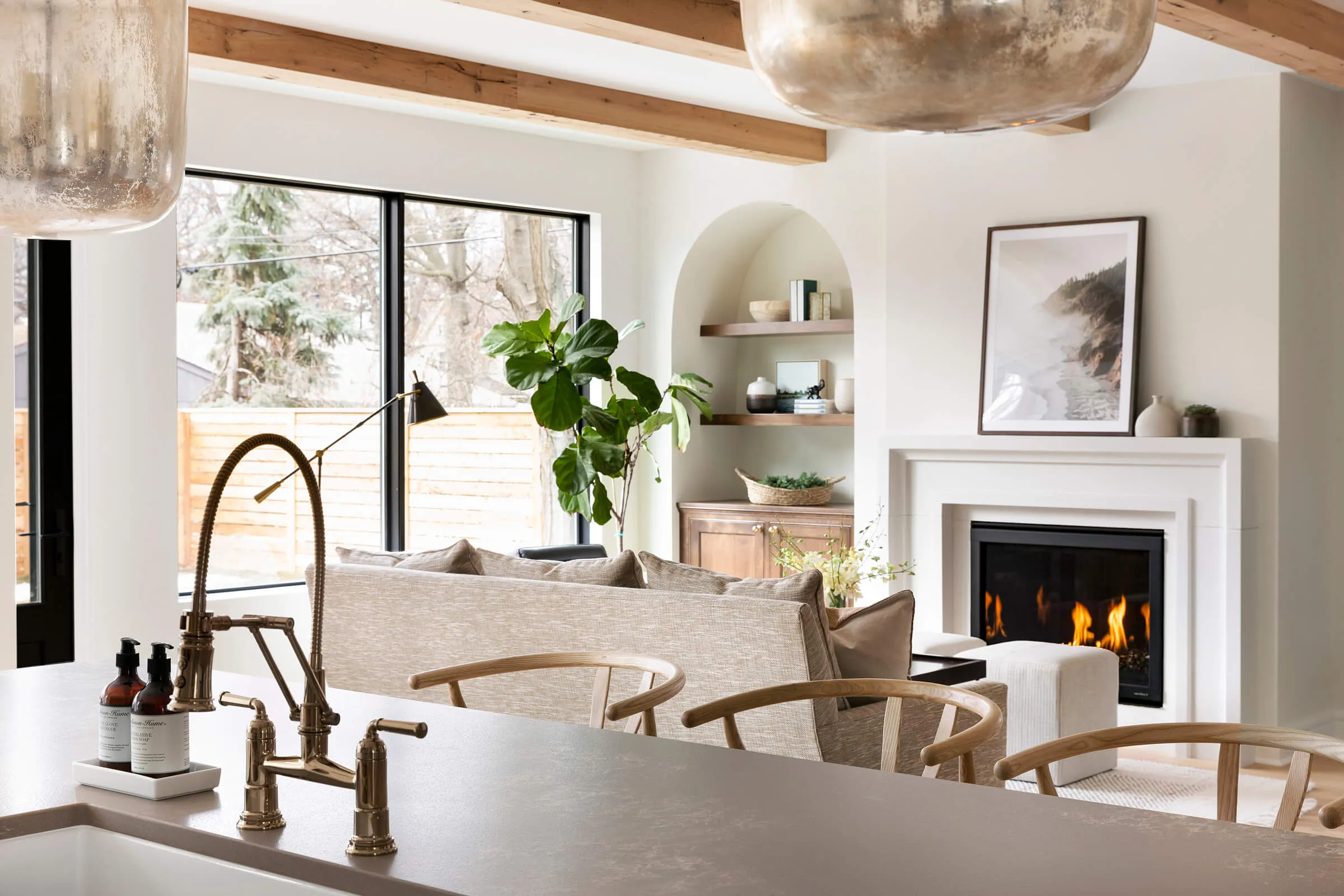 If you're in the early stages of planning your remodel or new construction home, here is an easy 5-step guide to making your selection, smart window shopping.
Another recent project featuring Pella Windows we think you might like:
Adrian Circle, Westbrook Road, St. Albans Road
Interested in connecting about your home renovation?
Keep up with our latest inspiration by following us on Pinterest and Instagram.