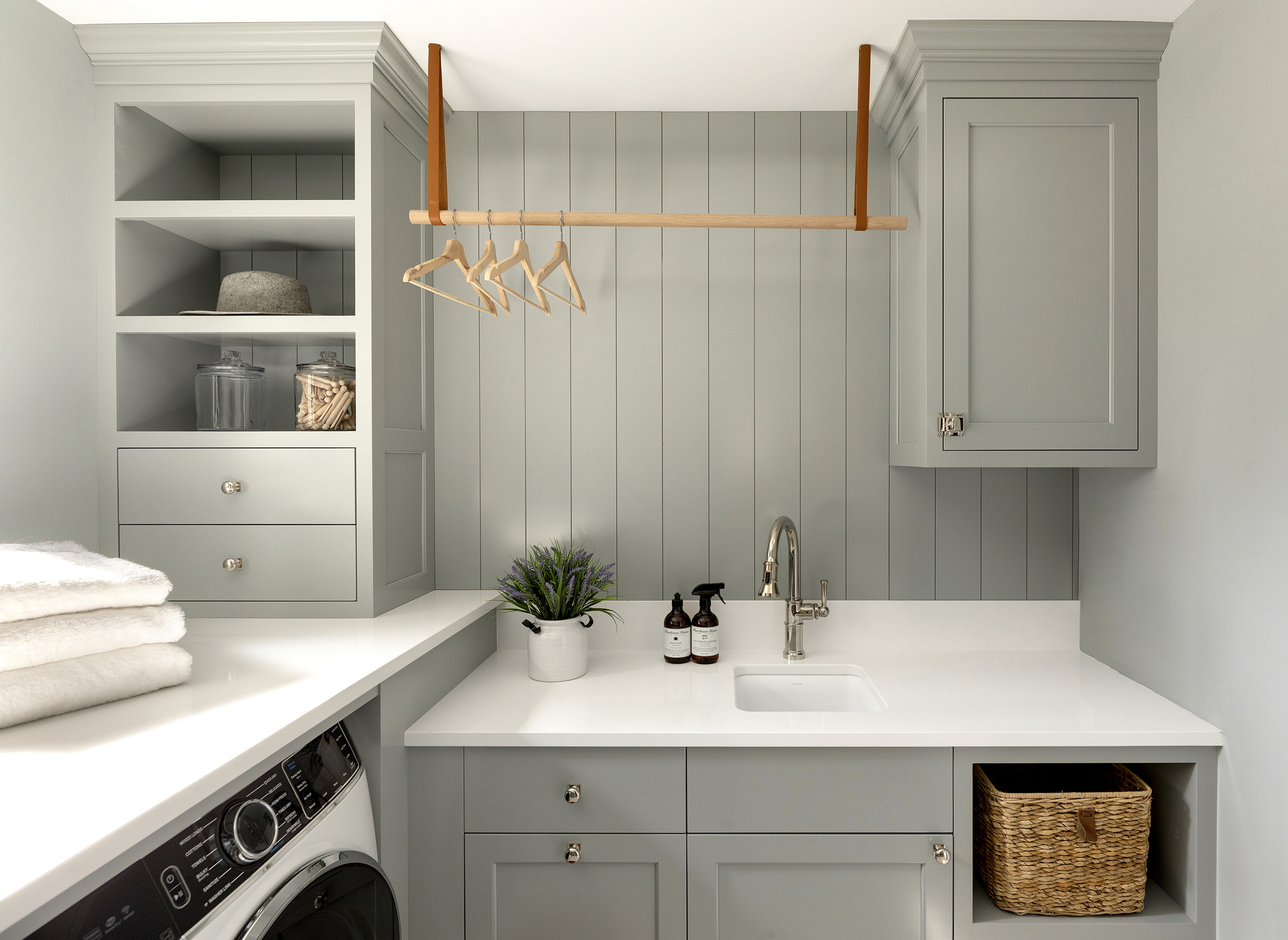 Renovation Series: What Does a Remodel Cost?
Just starting your research on remodeling costs? This is the perfect place to start. We touched briefly on how to budget for a remodel and Why to Hire a General Contractor or Design Build team. This week we are breaking down how much a remodel *actually* costs. Our goal for this series is to be a resource for you and any others who are considering a home renovation.
Six Hidden Costs in Remodels
1. Change Orders
The number one hidden cost in a remodel is a change order. A change order is defined by an additional project to the original scope, also known as… when you change your mind. For example, you are updating your main floor and you've decided to refresh the hall bath on the second floor once the project has kicked off. There are efficiencies to doing the bathroom at the same time since many of the trades are already in your home, but will be an added cost to the original scope. Often, the change order fee will be higher for the added scope of work too. It requires additional communication, often calling subcontractors back out that have already been on site, and could even result in stopping or delaying the existing scope to bring the trades up to speed for efficiencies moving forward.
2. Unforeseen Circumstances
Probably the biggest cost here could be structural change or damage, water damage, and mold. The only "known" circumstance for this would be if you are deliberately choosing to change the structure of your house. This would be if you are planning for an open floor plan and removing a wall and or adding beams. Structural damage by water or mold can't really be known until demolition starts. In some cases we find support beams behind walls, that hinder a new floor plan, maybe a hidden chimney and the original brick is now added to the design plan to name a few.
3. Bringing Your Home Up to Code
This isn't necessarily a major added expense, however it is something to be considered if you are renovating your home for the first time since it was built, as building codes are always getting updated for safety.
4. Another Place to Live
This is a cost to be considered if you are remodeling your whole house and you will need to rent a space for a limited number of weeks or months. Some clients make it work to live in their home through their remodel, but it's not always the case and there are usually a few months where you can for sure plan to be out of the house. Many of our clients also stay with family for several days, however, having a space available is not always an option.
5. Eating Out
If you are in the middle of a kitchen remodel, chances are you will be limited to small kitchen appliances for cooking. This may limit you to a microwave, crockpot, toaster oven, etc. Some temporary kitchens can be made depending on how your house is set up during a remodel, however, it's not always enjoyable with all the dirty dishes. Plan on budgeting extra for eating out more than usual. Or, our favorite hack, prepare frozen meals ahead of time for the freezer to get you through your remodel. We always suggest grilling outdoors, so time of year pending where you live can be a deciding factor on when to renovate. Check out our 7 Meals When You Don't Have a Kitchen.
6. Landscaping After Your Renovation
This is usually only an added expense for whole house renovations or additions where landscaping might need to get updated with the floor plan expanding or other major updates that can affect your yard.
So, What Does a Remodel Cost?
While these numbers are not concrete and no two projects are the same, here are some reliable figures for starting to plan and overall budgets.
Owner's Bathroom Remodel: Starting at $50,000, we compare this to buying a car. The amount of money you're willing to spend on a new car typically equates to your bathroom renovation. Here at Jkath, this won't meet our minimum budget requirements, but a good ballpark if you're doing a single space such as the bathroom.
Kitchen Remodel: Starting at $100,000, assuming this is a total gut of a modest-sized kitchen, custom cabinetry, all new appliances, lighting, countertops, backsplash, etc. Also consider scope bleed by addressing nearby walls that will need to be painted, refreshing entire main floor bathroom or a connected space such as a powder bathroom or mudroom.
Main Floor Renovation: Starting at $175,000, this includes a combination of a few spaces, kitchen and mudroom, likely flooring and paint throughout the main floor. Possibly a mudroom, or removing a wall for expanded living space.
Whole House Renovation: Starting at $300,000, typically a two story renovation, and does NOT include an addition.
Whole House Renovation + Addition: Start at $400,000, this number isn't tied to anything other than it's a larger project, scope overhaul and likely it'll exceed this number if we're adding custom elements.
What are Allowances, Breaking it Down
Some clients have asked what an allowance is. This is a budget placeholder, using our expertise on what we think you will spend for that particular material or selection. For example we may have $2,000 for tile selections in a kitchen remodel. The labor to install the tile can sometimes be the same price as the actual tile. This is not a generous number, so if you're seeking handmade tile, marble, or an specific install pattern (chevron or herringbone), this budget may need to be tripled for the aesthetic and waste.
Cost Plus vs Fixed Pricing
Cost plus pricing is exactly as it sounds, the cost of a product or service plus a markup such as a builder fee. We are always transparent about our builder fee, which can be 18% – 35% depending on the size of the project. Most of our projects fall into the mid twenties, which is a very different and not comparable number to commercial construction or new residential builds (remodeling is a lot of work and a lot more trips to and from the house). This is a fee we feel comfortable having a conversation around, helping our clients understand overhead, insurance, taxes, to name a few of the fixed expenses.
Fixed pricing, is the same as lump sum pricing, where the contractor agrees to a pre determined fixed price There is very little room for negotiation, and the costs are what they are based on the expertise of the builder providing the bid. Often you're buying into an aesthetic, brand, and overall quality of work. It's also helpful where there is little room for change in the scope.
Find a Reliable Team
Much like when you purchased your home, you had a team. You had a real estate agent, maybe your partner or a supportive parent, a mortgage lender, and an appraiser are just a few of the obvious ones. Anytime you're planning for a larger renovation you should expect a similar size team. Builder, designer, and architect to help guide you and advocate for you. A team will help eliminate stress as they will work together for a seamless result, one they're all proud of and willing to add to their own portfolio of work.
Thank you for following along and we hope to be a resource for you as you're getting ready to kick off you own remodel, have fun and get ready to enjoy your new space.
Katie Kath and Jkath Team
Take a look at a few recent projects that we've completed.
Princeton Avenue , Westbrook Road , Kath Home
Keep up with our latest by following us on Pinterest and Instagram.