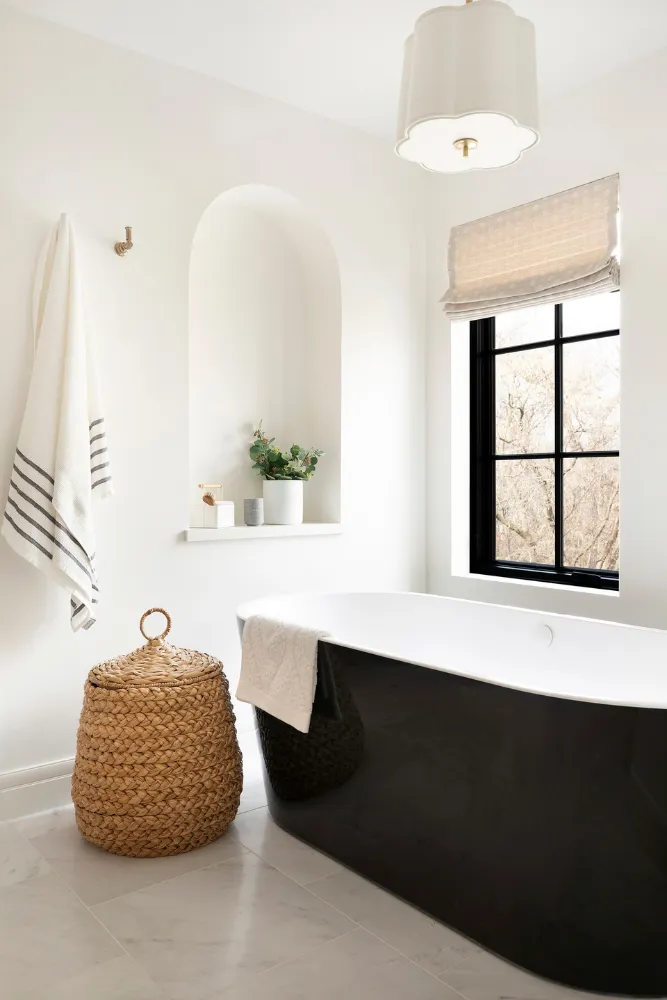 Sunday Saves: West Coast Vibes
Week of April 21st, 2021
I don't know about you, but when I think of contemporary mid century vibes – I immediately place myself in sunny California. A few of our current projects we're working on are just that. This week, we're taking you BTS with design boards and a round up of materials we have our eyes on for our Spring and Summer projects.
Terrazzo On The Mind
What exactly is terrazzo and why is everyone over the moon for it right right now? It's a composite, a blend of materials such as marble, glass, marble to name a few. It's quickly moving its way out of commercial applications and finding its way into residential spaces with fun applications like wall and floor tile, countertops and large format applications. It has become more accessible and fabricators have even expanded their color ways to encompass light and airy to moody and dark options – with everything in between.
A Summer project we are working on with design plans right now has the perfect main level powder bath with an opportunity to apply terrazzo tile flooring, of which we have sourced from a few attainable locations here and here. We're calling this the River House – as you may stay tuned for further reveals.
Also, sharing kitchen inspiration for the River House project, clean lines with wood paneling, white quartz countertops and playful accents of glass tile or wallpaper.
Rustic Modern Charm
Our newest clients came to us last Summer with plans to renovate their kitchen, dining room and fully furnish the living room spaces with all new lighting on the main floor. After several months of planning, we've completed a full demolition of this main floor and are just beginning to put this new space back together.
Note – Quarter rift red elm veneer panels are on their way for the kitchen cabinetry, paired with a black stained oak kitchen island. Combining the inspiration images below with gold fixtures and complimentary black lighting. Thanks to Katie Dean on our team for dreaming up the perfect blend of materials and meticulously drafting the cabinet details and layout for our client.
Our Favorite Countertops – It's a Tell All!
This week our new home was spotted on the national blog for HanStone Quartz – I die. But truly, elated to not only be living in our new home, but to see the selections take flight with endless marketing opportunities. BIG thanks to our friends at HanStone Quartz for partnering with us for the stunning reveal. Read more on their blog here.
What We're Saving, Reading, Wearing …
As Spring is well in session, we're looking forward to additional time spent outdoors. For me this always means a new pair of running shoes, a few good books and looking for fun new restaurants to venture out to in the Twin Cities.
Adidas Ultraboost – the best running shoes, always worth the investment.
Hidden Valley Road – an epic true story of an American family suffering from mental illness and the discovery of our medical system, treatments and more. SO GOOD!
Petite Leon Restaurant – Jesse and I visited last night, in SW Minneapolis. A Mediterranean inspired menu, small plates for sharing and everything was a 10 out of 10 – including the music playlist loud enough to sing along. I love it when restaurants understand good ambiance.
We hope to have inspired you to dream up a west coast themed renovation, if not, maybe a few new inspired accessories to recreate your space.
Thanks for following along,
Katie Kath + Jkath Team
Interested in connecting about your home renovation?
Some recent projects from our team we think you might like:
Keep up with our latest inspiration by following us on Pinterest and Instagram.