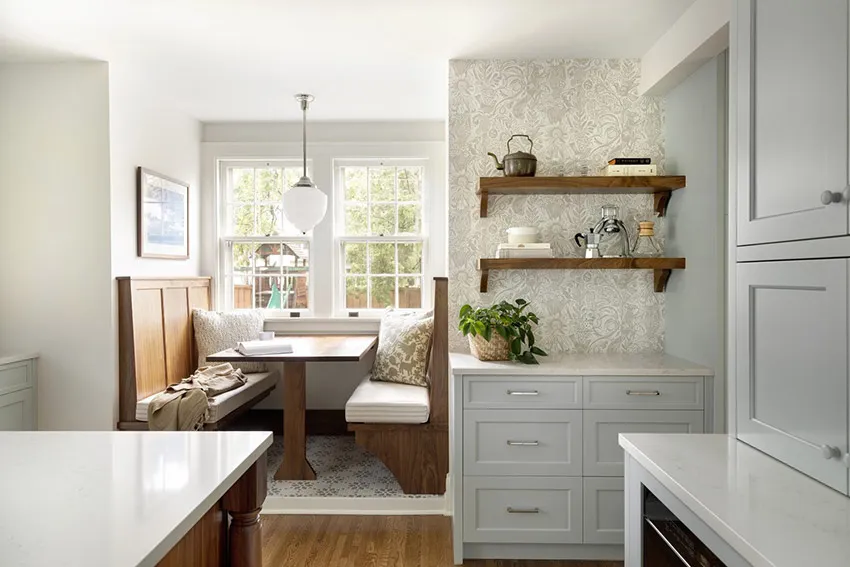 Wallpaper Design Trends
If you have been keeping up with our recent posts, you know we've been scouring the deep corners of the internet and local showrooms for the best wallpaper for our unique client spaces.
Wallpaper has definitely been a hot topic of discussion around the office. What was once a powder room or accent wall, is not becoming an entire guest room or dining room install. When we are sourcing wallpaper for a client, we want to make sure we're installing something that compliments the space for years to come. What are the recent trends? Here is what our friends at Good Housekeeping have to say about trends in the new year.
Parisian Inspired Wallpaper
It feels effortless as if it had been there the entire time. While we spend a lot of time updating homes, we continue to have a focus on restoration. Often bringing a current space back to it's roots, or blending an addition with the original aesthetic of the home. As was the case in our Fairmount Avenue renovation and this pretty mudroom installation.
Black and White Wallpaper
Black and white wallpaper adds interest, often more subtle than you would imagine, and is great for most spaces. Allowing for future design decisions to be implemented with ease. This is a great way to step into this bold movement if you're not quite ready for bold floral patterns. The Underwater World paper from Hygge and West has been a Jkath favorite, with a few recent installs.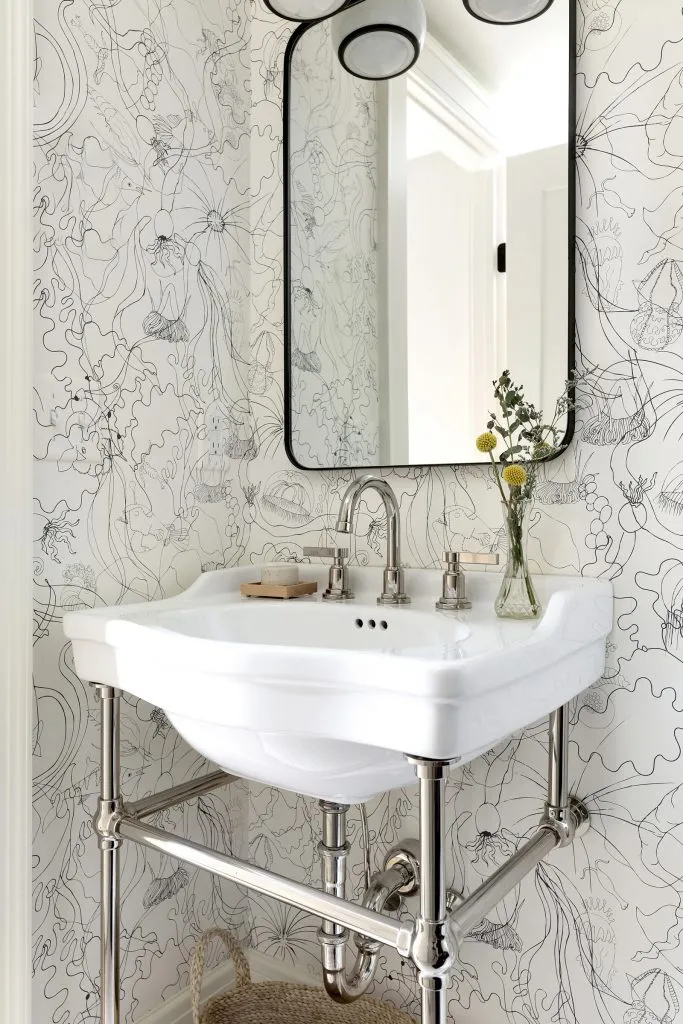 Wallpaper An Entire Room
Dining rooms and a guest bedroom are great examples, a big commitment, so always a good idea to have a well-thought-out design plan for the entire room. We just love the bedroom installation for this guest suite, also note – the ever-popular twin bed installation that is trending right now as well.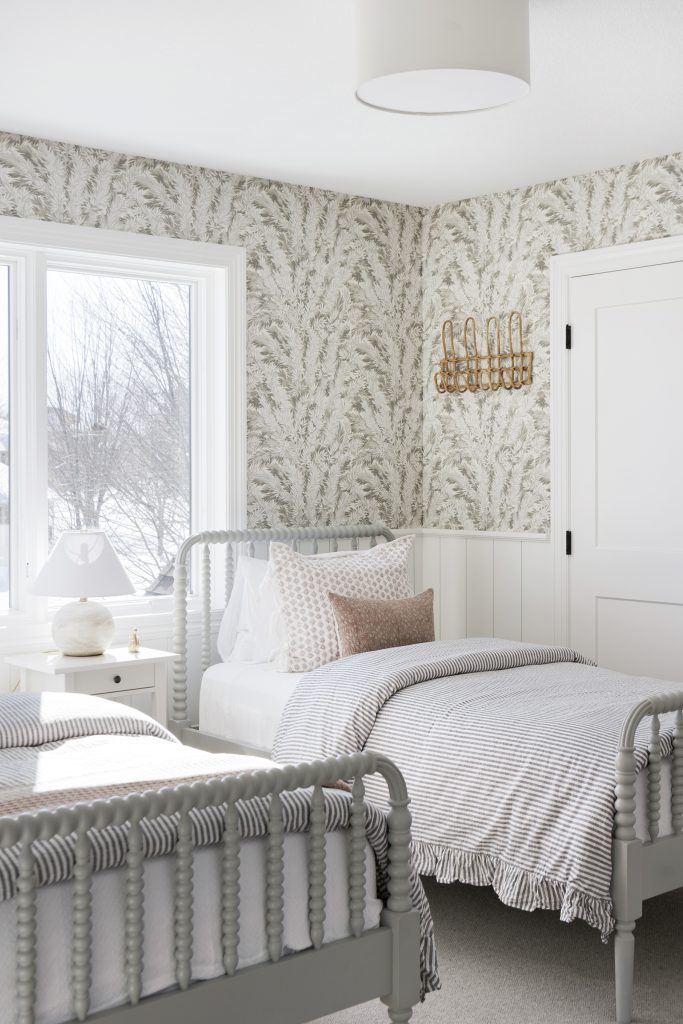 Go BIG, Bold Floral Wallpaper is Here to Stay
For those that are brave enough, the bold floral trend is here to stay. We love a nod to the past and William Morris has been a go-to for our team. The range of colors and textures can't be beaten while certainly making an impact in a small space.
Unexpected Wallpaper Moment
Another secret wallpaper nook in our Arden Avenue project… the pantry! Find this colorful floral wallpaper here. Anthropologie is stocked full of fun options for this trend. Happy wallpaper hunting!
Make an Entrance With Wallpaper
The foyer cannot be beaten with a first impression. In this adorable setting, we opted for a fun moment in the distance with a whimsical installation. Adding interest from afar and drawing the eye to what was once a closed-off powder room, now the door remains wide open.
Tonal and Textural Wallpaper
Grasscloth is a popular trend, offering wallpaper in a single tone and adding texture. Grasscloth is a great install for dining rooms, foyers, or an area with low traffic, or moisture. Proceed with caution in bathrooms, while we see this trend all over social media, the moisture will react with this paper and can create issues down the road. This tonal trend is another fun way to experiment with evolving pattern trends in the design space.
Our Lake Harriet clients loved dressing their home in wallpaper, and couldn't resist adding this warm textured wallpaper to their mudroom. While not Grasscloth, it takes on a similar vibe.
Interested in learning more, contact us here. Make sure you are following us on Pinterest and Instagram for daily home inspiration, lifestyle content, and everything in between.