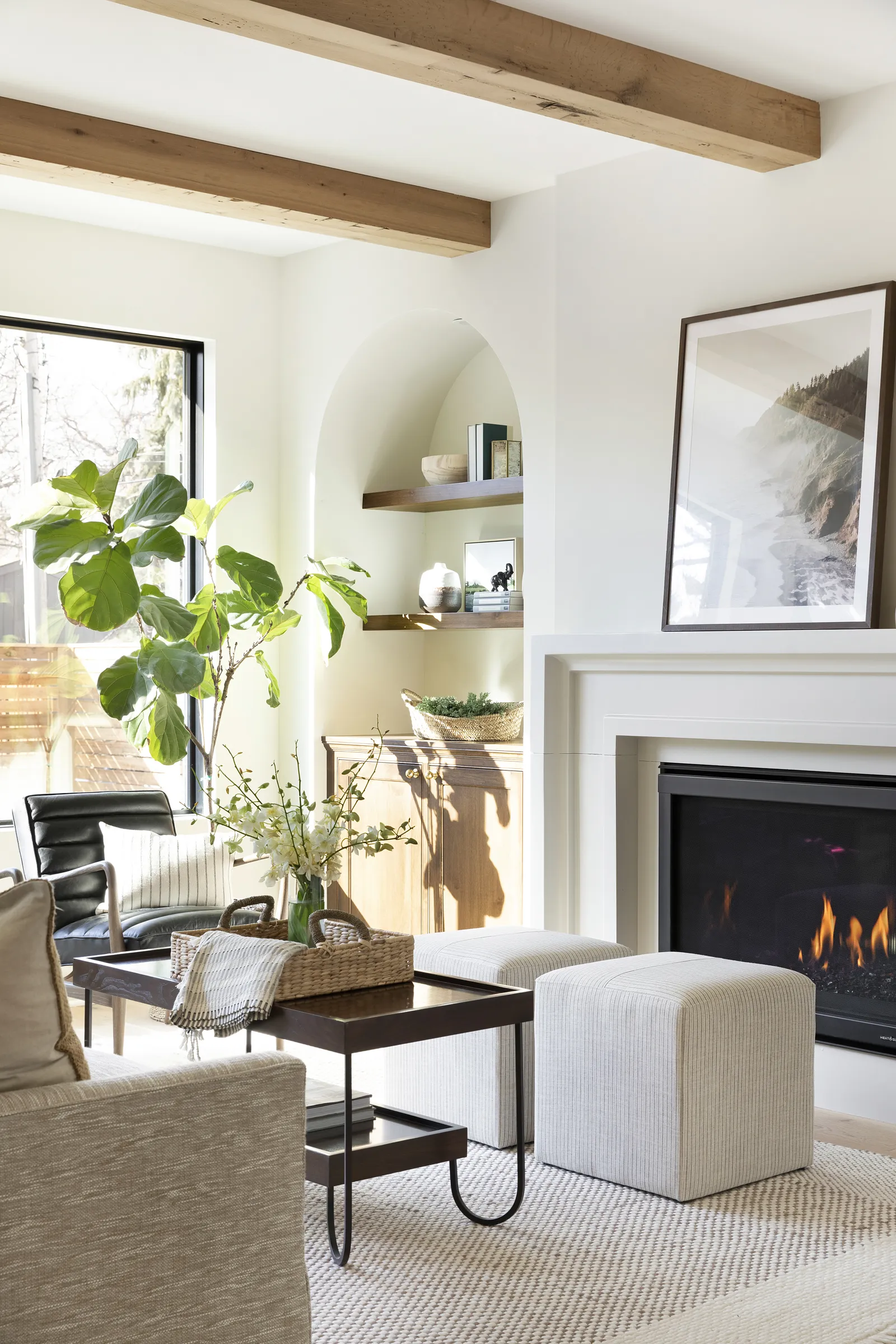 Using Reclaimed Wood in Your Home
Have you ever taken a moment to review your inspiration boards, Pinterest, Houzz, and Instagram? Often we find unique wood elements we're drawn to, that cannot be replicated by a traditional lumber yard. Reclaimed wood became popular within the last decade, and we continue to see an uptick in requests for these unique elements inside homes. We're big fans over here and continue to find interesting ways to use this material and use it in our cabinet shop for these special pieces.
But First, Why Use Reclaimed Wood?
In line with our efforts to remain committed to sustainability, reclaimed wood is used wood. Abandoned wood from old barns, houses, and factories to name a few. This wood can be anywhere from 50 to 100 or more years old. As mentioned in a recent post by our trusted premier local lumberyard, Manomin Resawn Timbers, anytime you purchase reclaimed wood, it comes with a story. What a terrific talking point for years and decades to come in your home.
Benefits of Reclaimed Wood
It goes without saying, the aesthetic of reclaimed wood cannot be replicated otherwise. Its unique character adds texture, a stand-alone element, and often a statement piece to any space where installed. It becomes a talking point, and conversation starter, and much like fine art, or a cool collection of beer glasses or vintage records, reclaimed wood has its own story as well. Where was it harvested and what was the reclaiming process to bring it to your home?
Understanding the Costs
Reclaimed wood has gone through both harvesting and a process to reclaim the wood. Often this is met with extensive treatment to remove nails and address any rotting that may have occurred. This process results in unique one of a kind characteristics often found in the imperfections of each piece of wood.
Our Favorite Applications
Some of our favorite applications of reclaimed wood are fabricated in our cabinet shop. Bathroom vanities, baker's table, and ceiling beams as featured here. Read more here from Manomin Resawn Timbers on selecting and adding reclaimed beams to your ceiling.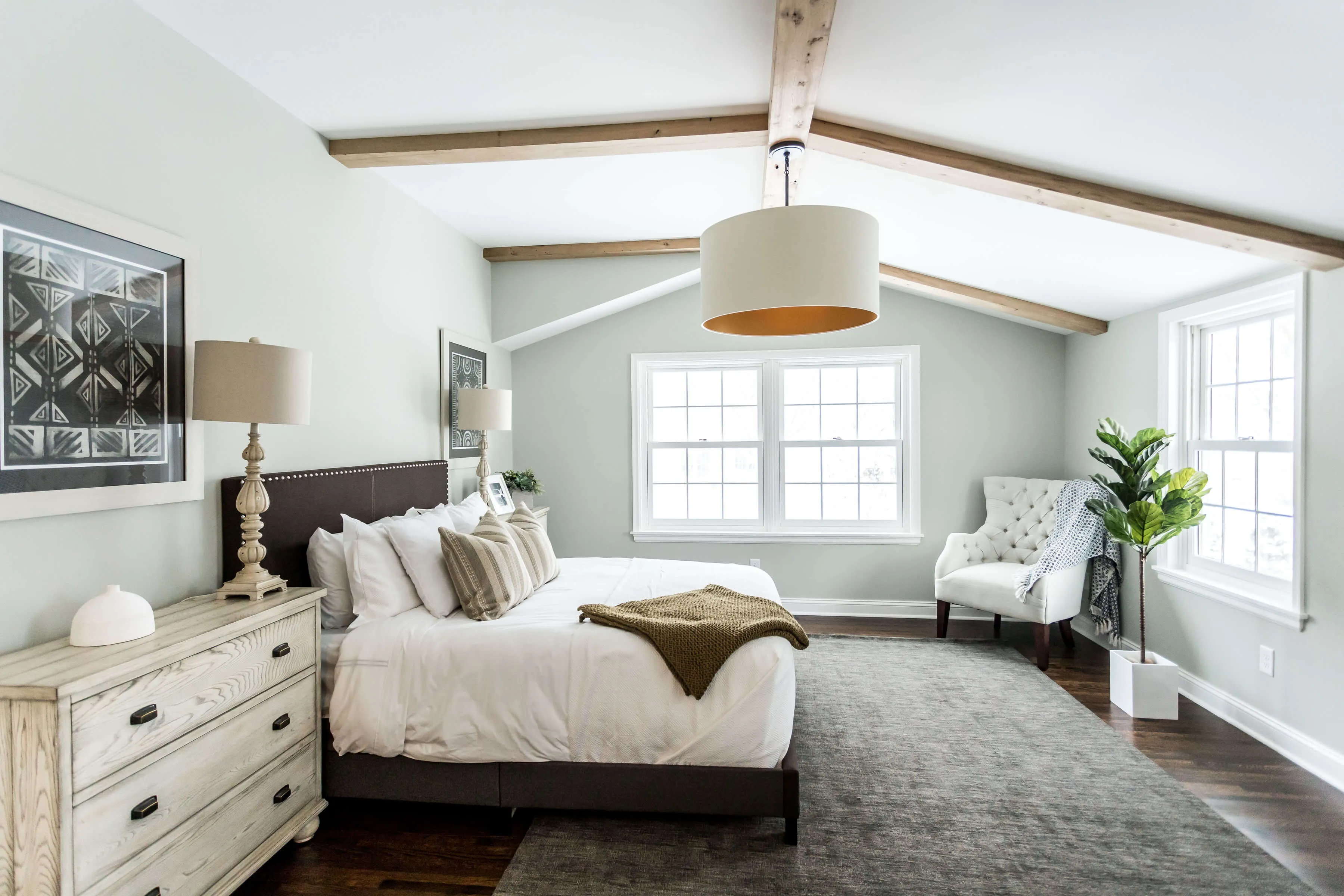 Other Uses for Remnant Pieces
Often when ordering timbers for larger projects such as beams, cabinets, and flooring, we can find remnant pieces to be repurposed in other areas of your home. Open shelving, wood bench tops in mudrooms, hood mantle, or a butcher block top for your kitchen to contrast other countertop materials such as quartz.
While there are cost implications to premier reclaimed options, these can often be mitigated by making the investment with an added decor element in combination with function. Reallocating your budget to a timeless aesthetic when done correctly, may save you costs in the long run. We hope you've been inspired by a few of our favorite spaces showing some of these unique elements, easy to use in everyday homes.
Jkath Team
Interested in connecting about your home renovation?
Some recent projects from our team we think you might like:
Drew Avenue, Westbrook Road, Goodrich Modern Tudor
Keep up with our latest inspiration by following us on Pinterest and Instagram.