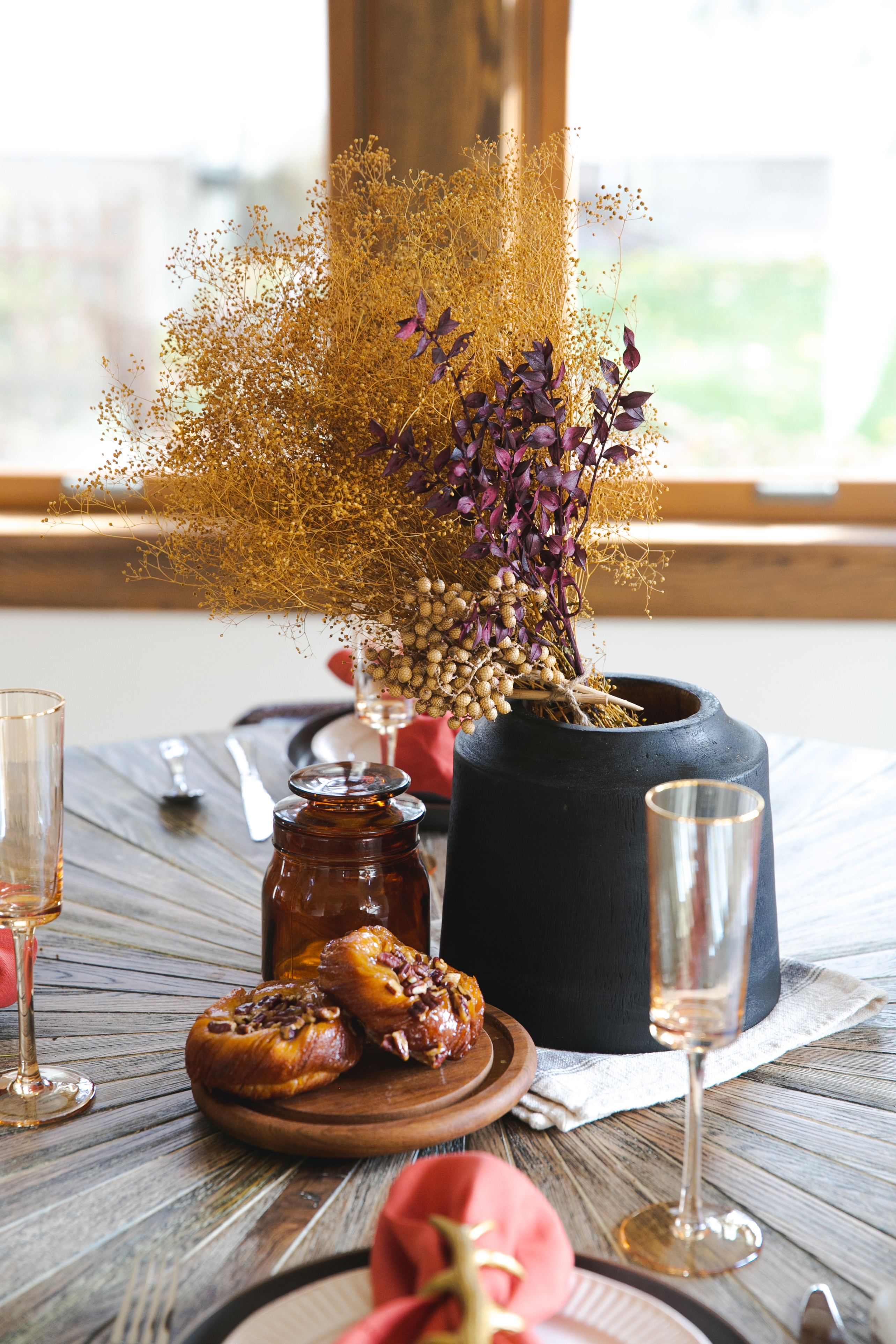 How to Celebrate Thanksgiving Day Staying at Home
I would be lying if I said I wasn't a little sad my husband and I are staying home alone this Thanksgiving. It's our first Thanksgiving married and also happens to be my birthday. However, it is just a day; and I rather spend one holiday season at home than risk contributing to the spread of the coronavirus.
We do still want to treat the day special. Here are some ways to celebrate a small Thanksgiving at home while reducing the spread.
Morning Hike + Breakfast Picnic
Hit your local trails Thanksgiving morning to get fresh air and exercise. Pack a thermos of coffee and/or mimosas, whichever suits your fancy, and an apple-thyme crostata. Don't forget your furry friend and mask.
Thankful for You Cards
Write a letter to those you live with why you're thankful for them. If you live with many people, draw names. At some point throughout the day give the letter to that person or read it to them over hot apple cider.
Get Dressed Up
You may just be going to your kitchen or living room, but make the day still feel special by dressing up, but make sure it's comfy!
Cable Cardigan Sweater + Midi Slip Skirt | Ruffle Neck Sweater + Straight Leg Overalls | Smocked Midi Dress | Hutson Pants
Beat Boredom
Avoid sitting in front of the TV as long as possible. Plan activities, such as a board game tournament or a conversation game like the Hygge Game, ornament decorating, a DIY photoshoot, have the kids come up with a Thanksgiving skit or dance, or complete a small house project.
Course Cooking
Get everyone in the house involved in cooking, this is going to take a team effort. Assign different members of the house responsibility a certain course. Feeding less people allows you go a rogue on the traditional menu and ignore the Turkey Day staples if it doesn't make you drool thinking about it. Begin with an amuse bouche (one bite hors d'oeuvre), followed by a harvest salad, then soup. Make your favorite main course: traditional Thanksgiving favorites, surf + turf, a pasta dish, etc. Finish with a great dessert.
Eat Outdoors
Set a beautiful table outdoors underneath cafe lighting and next to a toasty fire (or propane heater). If the whole meal is too much time outside then just after-dinner drinks while you read Thankful For You letters.
Share Your Meal
No, not just on Instagram. Cook extra and arrange a food drop off if you know someone is going to be alone, working, or unable to cook on Thanksgiving. Schedule a video call to virtually get together and play games.
Thanksgiving is Pre-Holiday
My sister described Thanksgiving as practice-holiday. Decorate the tree, watch seasonal movies and blast some Michael Bublé. After dinner take a drive to neighborhoods with a reputation for great holiday light displays. There are no rules to how too soon it is to decorate for the holidays this year.
This isn't a "normal" year, it is most definitely harder than others for many reasons. If anything it has taught us to simplify and recognize what is truly important. Set the tone for you, your family and friends to make this a great season.
Cheers,
Katie Wick + the Jkath Team
Interested in connecting about your home renovation?
Some recent projects from our team we think you might like:
Keep up with our latest inspiration by following us on Pinterest and Instagram.