Sunday Saves: Sustainable Living
Week of April 12th, 2021
Sustainable living, a favorite topic around our office. When doing a major renovation or a simple kitchen refresh, it's always a good time to think about ways to live more sustainably once settled into your new space. Today, we're sharing a few resources and easy tips to take action now!
Six Easy Everyday Ways to Live More Sustainably
Sharing six easy tips for around the home, some of which you're already doing and a few new easy ideas on the blog here. Ideas include reducing the use of plastic, considering laundry alternatives and energy efficiency appliances.
Six Ways to Enjoy a Minimal Home
One of my favorite discussions, how can we remove the clutter? Leaving clients with a newly remodeled home, we love it when they purge the decor that no longer has a home or any relevance to thier lifestyle. Keeping countertops clean and free of clutter brings full enjoyment and use of space while showing off all the gorgeous selections in the home. Sharing ways to think minimally here on the blog.
Using Sustainable Design in Your Remodel
A favorite install around here – reclaimed wood. Sourcing wood from old barns, particularly white oak or antique elm have become a staple in many of our client projects. We're sharing a round up of these favorite projects, how to use this textured element in your home, along with the cost implications associated with reclaimed materials.
Sustainable Series
Last year we created a round up including a series of posts on this topic. Let's not forget about those here, Guide to Eco-Friendly and Healthy Furniture. Guide to Choosing the Right Flooring and Furnishing Your Home After a Renovation.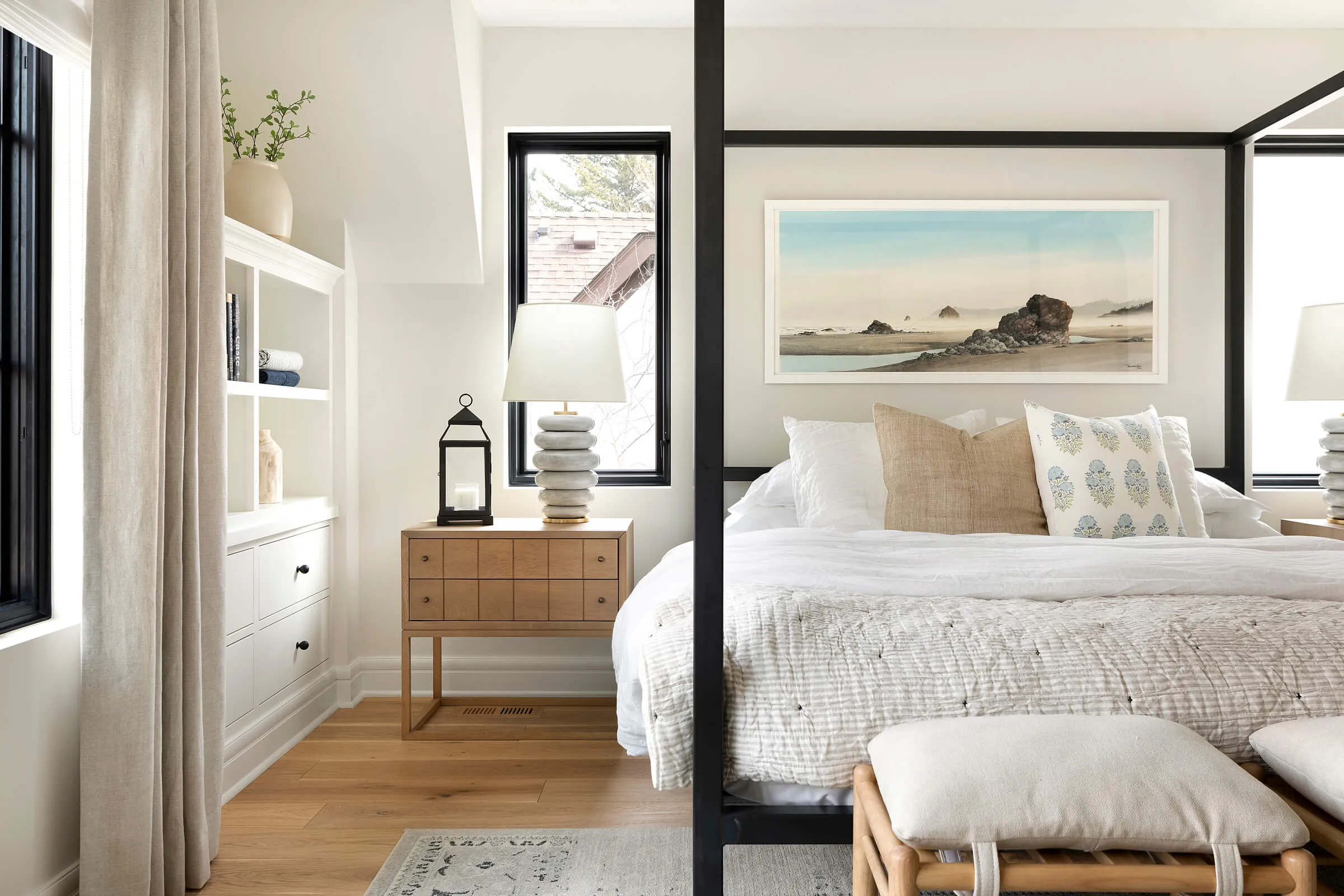 We hope to have inspired one or more new habits to incorporate into your sustainable lifestyle. And give yourself a pat on the back, because hey – good chance you're already there and making small efforts everyday to reduce and reuse.
Thanks for following along,
Katie Kath + Jkath Team
Interested in connecting about your home renovation?
Some recent projects from our team we think you might like:
Keep up with our latest inspiration by following us on Pinterest and Instagram.