Sustainable Home Styling Tips
With many of us spending more time than ever in our homes, we are itching to make our space feel even more cozy, comfortable and livable. We have received many questions on how to update a space without investing in a complete remodel or refresh. We love how we can make subtle adjustments that leave a lasting impact. If you have followed us for some time, you know we strive to follow sustainable practices in the way we live and with our recommendations to clients in home projects. We have created a round-up of small additions or enhancements that you can make in your home now that are focused on sustainable living but will leave a positive mark in your space both in the way it looks and in how it feels. I bet some of these concepts will surprise you!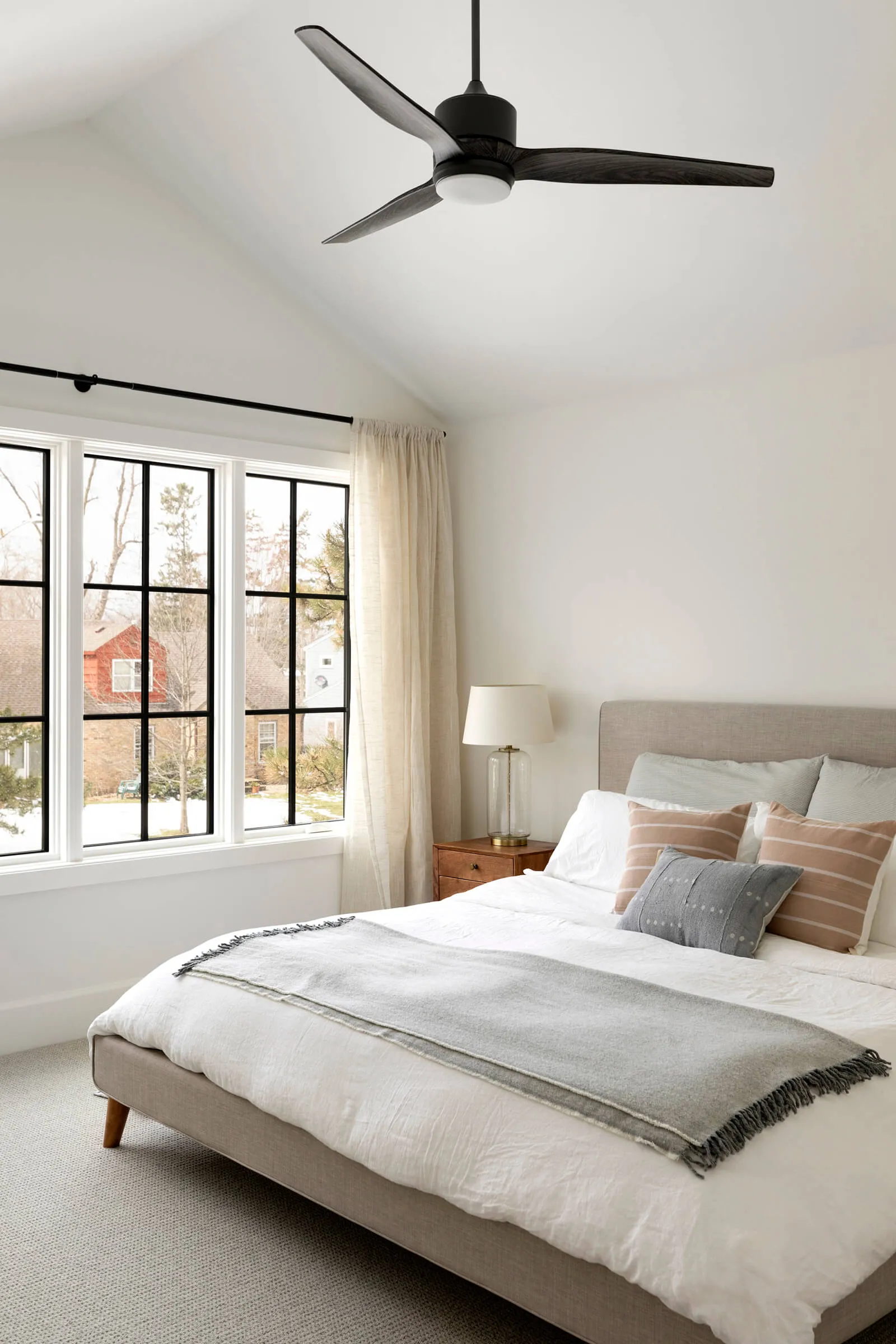 1. Buy "Pre-Loved"
You've heard the saying, "one man's trash is another man's treasure." Now we aren't saying you need to go dumpster diving, but there are some amazing finds at local thrift stores, estate sales, Facebook Marketplace and the OG of resale, Craigslist. One of the greatest ways to lower your carbon footprint is to buy and sell lightly used furniture, clothing and utility items. When you start to think about the mass of goods on our earth, it makes you question where all that will go one day. My sister recently moved to her own place and decided she was going to furnish her new digs via secondhand. She has since acquired a cozy chaise sofa, a like-new pink, velvet chair, a kitchen bar cart, a glass top coffee table and a modern bedframe. It has been fun to watch her design her new space with previously loved items and making it her own.
2. Avoid Carpet
If you are looking to make one of the most sustainable home decor choices, opt for hardwood, tile or linoleum over carpet wherever you can. Carpets are oftentimes full of chemicals and other pollutants that are obviously harmful to the planet specifically when manufactured but also the air quality when installed in your home. You may have also noticed that carpet doesn't last forever, resulting in the need to replace the product creating more waste and toxic production. If your current house is wall to wall carpet, no need to fret. Think of where you can make small changes and keep in mind other flooring options when looking at your next project, remodel or new build.
3. Choose Non-Toxic Paints
One of the easiest ways to change up the look of a space is with a fresh paint job. However, what you may not know is the importance of paint selection. You might think I am just referring to the color or the brand, but it's much more than that when it comes to the quality of the product. Some paints can contain nasty chemicals called volatile organic compounds, VOCs. These chemicals can release toxic emissions into the atmosphere that linger for years after they've been put on your walls. This is not only harmful for the planet but even worse for you and your family, who are breathing the toxic fumes day in and day out. Until recently, all paint types and brands contained VOCs as they were essential to the properties of paint. However, you can now more readily find multiple different paint types labelled "Low or No VOC." Check out this list for more eco friendly paint options and alternatives.
4. Add Plants
If you are still reading and worried about the carpet in your house and wondering if your walls are covered in paint containing VOCs, not all hope is lost. You can still contribute to a greener, more sustainable home and daily life. By adding plants throughout your house, you are taking a huge step towards purifying the air and working against those free radicals that may be floating around. Not only do house plants breathe in our carbon dioxide and in return give off oxygen (ya, I paid some attention in Bio 101), but they also soak up a lot of harmful toxins and pollutants. If you are just looking for a place to start, adding a houseplant or two is a simple and trendy way to boost your green thumb credentials and lead the charge towards a more sustainable life.
5. Quality Over Quantity
As humans we are inclined to always be on the search for the next best thing. You see trends come and go, we buy to fit the current look and then we move on. You often hear us talking about timeless designs and choices in our projects and builds. We want to help guide decisions to create a space that withstands the test of time. Whether you are looking to furnish a new home, shopping for a specific piece or even curating your closet, think – "buy less, but buy better." Financially, you may be choosing the more expensive option now, but you will be saving in the end, because you don't have to replace it as often. You will be able to create a space that tells a story with the pieces you choose that will last well beyond the current trends and shape the memories created in your home.
6. Support Local Talent
Speaking of quality and creating a space that tells a story, what better way to find those special pieces than through artisans and local makers. We have put together a holiday gift guide for the sustainable shopper sharing some of our favorite local businesses and artisans. By shopping local for handcrafted items, you decrease energy expenditures involved in long-distance shipping. When buying local, you are also contributing to your town or city's economy while getting a personal touch on your home decor.
We hope this list has inspired you to make some subtle changes in your home towards more sustainable living. Remember it doesn't have to happen all at once. We don't expect you to pull up all your carpet or scrape the paint off the walls. You can make subtle changes now that will continue in your decisions going forward. We can all contribute to a more green earth by educating ourselves on sustainability and being more aware of our daily choices. Whether it is the way you eat, shop, decorate or entertain, small steps will create a large shift. We would love to hear how you are incorporating more sustainable choices in your life now.
Amy + Jkath Team
Interested in connecting about your home renovation?
Some recent projects from our team we think you might like:
Keep up with our latest inspiration by following us on Pinterest and Instagram.
#Minnesota #fall #travel #northshore #shoplocal #minnesotalife #capturemn #cabinlife #upnorth #vote #exploreminnesota