Sunday Saves: The Process
Week of January 11th, 2021
Sharing a BTS of Our Process
Are you following along on Instagram? We've shared a BTS look into our process for several projects this past week – we've even added a highlight to keep these stories around permanently. View our Process Highlight here. We have 6 steps behind our process, of which I will share here.
1. Consultation – let's talk about your project and make it come to life. Nowadays you may find us doing this more through email and zoom calls, but on site visits are not a thing of the past. We head out when it comes time, safely, of course.
2. Collaboration – work together to define the project vision. In every remodel we collaborate with the architect or draftsman, design team (in house) and of course our clients. I always remind our clients they've been dreaming up this renovation longer than we have, so we need your input. (Pinterest boards are a great place to start!)
3. Design – meet to present design, budget and schedule. At this stage we've agreed to work together, and our team is off and running to present the design and to be certain we are aligned with budget expectations as well.
4. Develop – we are busy preparing construction documents and plans. Often there is some overlap here with construction, but given the time to do as much planning ahead of time – we're all in!
5. Construction – let the fun behind and watch the design come to life. Enough said.
6. Enjoy – time to relax and enjoy your new space.
All 6 steps are highlighted on our IG page with snapshots of plans, design boards, construction and final space images.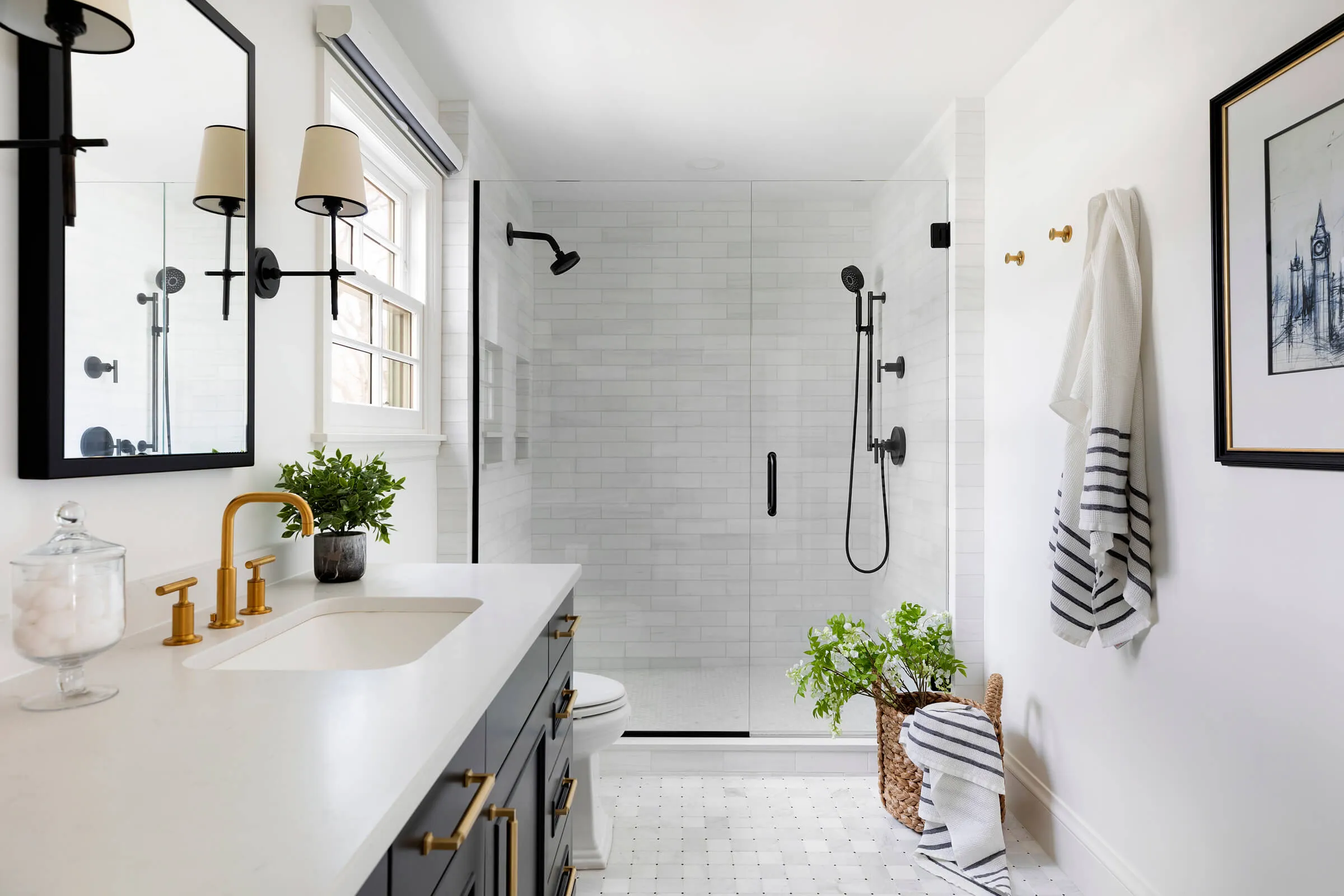 Looking to Live a More Minimal Life
We've rounded up six ways to enjoy a minimal home on the blog. This is the season to declutter, start new, take a step back. I ran across some great advice last week, it starts with what you bring into the home. Less items you carry in means less work. Give yourself a break and consider these six steps when rearranging or adding decor to your home this year.
Capsule Collection
In the mindset of less is more, I have been living out of Home Depot clothing boxes, and plant to for the next 2 1/2 months. We're in temporary living as we're preparing our new home for the Parade of Homes tour. This truly means less is more, and I am sharing a few of my winter staples with you today – that happen to be on SALE!
Fine Knit Sweater | Flowy Printed Blouse | Embossed Knit Sweater
Planning a Remodel
And if you're like many and planning a remodel, then read these blog posts to prepare yourself for timing and costs. Please reach out if you have additional questions, we love being a resource to you!
So You're Doing a Renovation – Now What?
We love being a resource for you, as a disclosure, this post contains affiliate links. If you click on one of them, we may receive a small commission (for which we are very grateful for) at no extra cost to you.
Happy New Year friends, cheers to a fresh new start!
Thank you for following along,
Katie Kath + Jkath Team
Interested in connecting about your home renovation?
Some recent projects from our team we think you might like:
Keep up with our latest inspiration by following us on Pinterest and Instagram.