Sunday Saves: Rest + Relaxation
Week of January 20, 2020:
We flew out to Las Vegas for KBIS on Tuesday and were already back home by Thursday evening. While Jesse had been to KBIS in the past, this was my first visit and there was endless amount of information to be taken in. It was a quick 48 hours, jam packed with exploring new and old brands and connecting with people in our community. Sharing a few of our highlights from the weekend.
Caesarstone x Nate Berkus
The showstopper item for me was Caesarstone's newest please in collaboration with Nate Berkus. Primordia 4043 is the color, here are a few images. This feels like the perfect compliment to wood tone cabinets with both warmer accents and light white oak compliments too.
Monogram Appliances
There wasn't a moment we didn't feel like VIP when we were with Monogram Appliances. Their booth, events, and overall presence at the conference were top notch. We feel lucky to be in their fold and aligned with solid business partners.
Shea Mcgee from Mcgee and Co
Mcgee and Co has also been a source of inspiration for me as a Designer since the very beginning. She is so talented and I was able to hear her speak on a panel with Kohler. She was fierce from the get go setting the conversation straight on how important it is that she is self trained and her business launched 5 years ago, alongside and on Instagram.
IG Meetups + Warners Stellian Top Golf
We had a great time hanging out at Top Golf with Warners Stellian and some of our friends over at Construction2Style, also a fun happy hour with an informal IG meetup. So fun to assign an IG handle to a real person.
KBIS Tips + Tricks
While this was my first rodeo, I'm a quick study and can easily take note of things to do again, or differently the next time. here are my top 3 takeaways from the convention:
1. Plan accordingly, map out your day with a list of top brands you need to see. Make brand appointments in advance as well. This will help you stay focused. This event has many distractions and it's easy to get off schedule. With this in mind do not over commit, leave yourself time to sneak in a fun meet up, down time to relax or maybe an unplanned dinner out. Come prepared to network and make new friends.
2. Bring business cards (of course 🙂 and have projects top of mind you can readily discuss with brands. This helps get everyone excited and eager to work on a future collaboration. We're there to secure partnerships for our client work, but also to leverage our social reach and sign a few brand collaborations for the new year.
3. The event is in a large convention hall with concrete floors, wear comfortable shoes, seriously. And plan time to head back to the hotel to get off your feet and change into new shoes before dinner. With this in mind, we stayed at nice hotel, but should have stayed closer to the convention center for ease of moving back and forth between the two. We left our hotel early in the morning and didn't return until after dinner both nights.
The Cabinet Shop Series
The past few weeks we have been releasing blog posts that each cover a different type of cabinetry we build custom for our clients in our cabinet shop. If you missed them, check them out here: The Kitchen, The Bathroom, The Mudroom, and Beyond Cabinets. We are sharing small portfolios from projects with Q+As on questions we get asked all the time!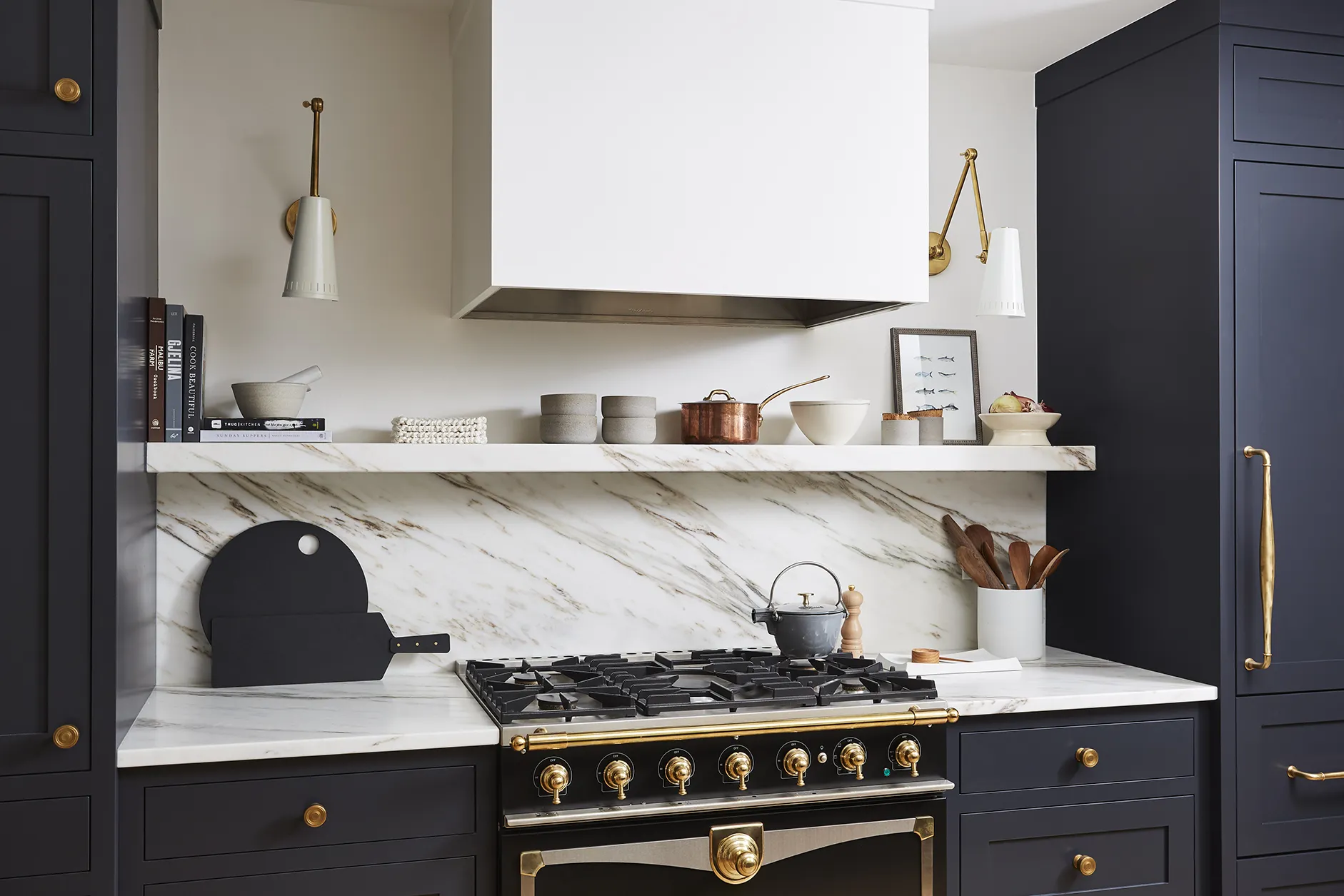 We have one last post planned for this series. We are going to give you a tour of our cabinet shop and interview our lead cabinet builder: Roger. Have any questions for him or how our cabinets are made? Ask below or send us a DM on Instagram!
We love being a resource for you, as a disclosure, this post contains affiliate links. If you click on one of them, we may receive a small commission (for which we are very grateful for) at no extra cost to you.
-Katie and Jkath Team
Keep up with our latest by following us on Pinterest and Instagram.
#kbis2020 #liveinthedetails #customcabinetry #cabinetseries #elevateeverything