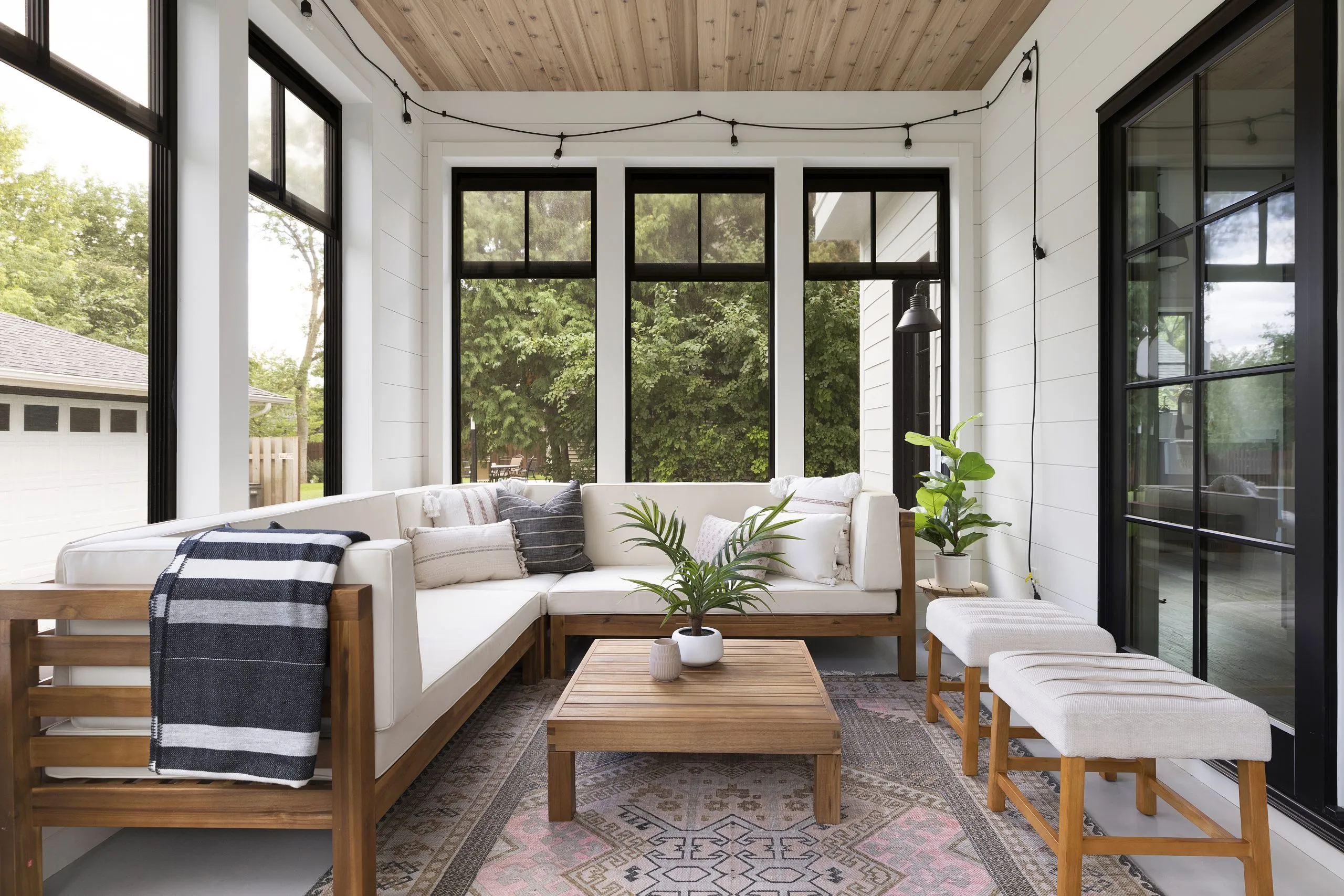 Sunday Saves: Patio Season, at Last!
The wait is over, we're looking at 90-degree temps later this week. We find ourselves in a recent hurry to prep the yard, clean off the patio furniture, and refresh with a few new pieces for the season ahead. If you're lucky enough to have one of these spaces, make sure you get as much use out of it as possible.
A Better Backyard
Today we're sharing a few easy ways to achieve a better backyard (screen porches too!) this season. These improvements can be BIG or small, if you're going big consider hiring a landscape team to assist. While a bit more of an investment, there is a true art to landscape design and you'll want your investment to last for multiple seasons.
Set the Tone in Your Backyard
Consider your options, oversized pavers are a beautiful option. We had to consider our budget when creating our own backyard. Our dream scenario had live grass between each paver, when considering the maintenance of this and the budget as we may have had to use turf, we opted for an easier solution. Thankfully, we were able to keep the business local as well by using the Hudson Sandstone Tile in a 5 peice design.
Outdoor Statement Wall
By adding bold pops of color, such as the black-painted screen porch (interior and exterior), it feels like we've transported outside of the city limits for a moodier vibe. A few other ideas may be a plant wall, building a pergola, or adding outdoor patio lights.
Approchable Patio Furniture
This two-piece set is from Home Depot, purchased several years ago by our Drew Avenue clients. Add a few throw pillows and blankets, and you're set for many cozy nights inside this screen porch.
You may try to shop your own home, this is one of our favorite hacks. What feels tired in another space may be the perfect item in a new or different space. Case in point, this leather sofa from West Elm, slated for donation ended up being a great addition to this screen porch.
Welcoming Front Porch
From hanging wreaths to fresh pots of flowers, consider your front porch area. These otherwise small spaces can have a big impact if given enough thought. I will admit, we're in phase II and now adding more detailed items to our own home, such as outdoor rugs, smaller pots of flowers, and a few more pops of color to our home this season. The best part, each year you can reinvent your space by adding new live plants and a few new pieces to complete the look. Our favorite local greenhouse is Tonkadale Greenhouse, in Minnetonka. You can't miss their home decor section in the front of the building, great for gifts year-round.
Sharing a few recent projects we think you might like:
Princeton Colonial | Kath Home | Ridge Road
Interested in connecting about your home renovation? Say hello here. Keep up with our latest inspiration by following us on Pinterest and Instagram.