Sunday Saves: Our Final Reveal of The Year
Week of December 21st, 2020
We're in the final stretch of the year. Jesse and I know we need to hunker down with a distraction free week ahead, so we're sending our kids to Arizona for the week to connect with close family while we slay our 2020 goals. Ok, just kidding. But our kids are leaving and we're ready to be hyper focused on closing out the year and setting the stage for January. But not before we share our final reveal of the year.
Two Bathrooms, Two Ways
Westbrook Road was our best type of client, a repeat client. We finished her kitchen in 2019 and recently just closed out a lower level renovation to include a bathroom and the owner's suite bathroom on the main floor. We're sharing the final reveal on the blog.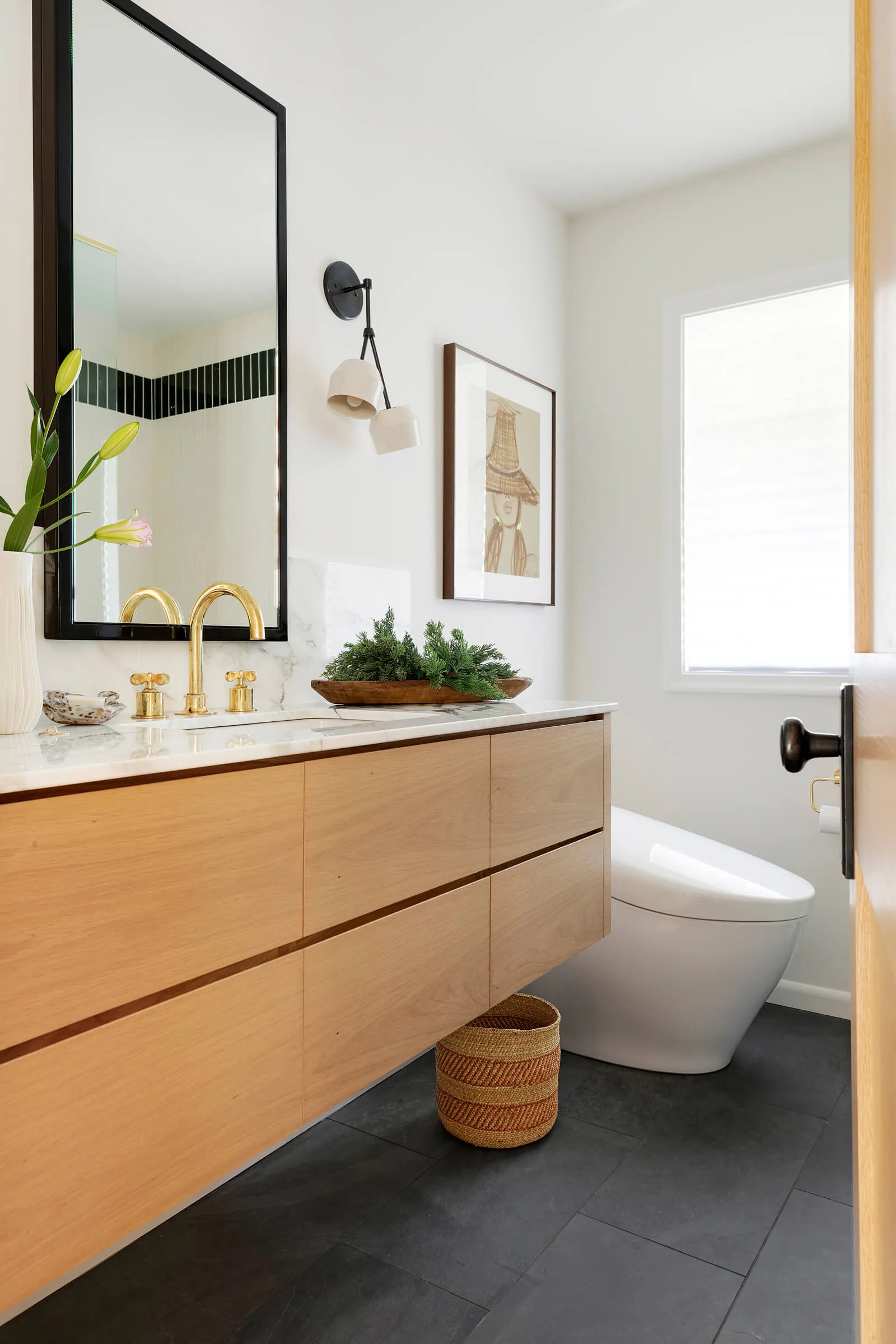 New Years, How To Fill the Night?
We're so close .. but still hunkering down given the closed businesses in Minnesota and orders to stay at home. We're not going to sulk, instead we're sharing a few ideas to keep you entertained this year.
Fancy Dinner At Home
Why not? Prepare the fancy meal at home, try a new recipe or the Ice Cream Cake that is on my list from Half Baked Harvest?
Dinner and Live Music
A variety of local restaurants are offering dinner for two and a live broadcast show – a treat from inside the comfort of our own home with an opportunity to stay home and avoid the hassle of driving and well, crowds that may be over served.
Quick Getaway
There is still time to pack your bags and drive to a cozy cabin up North, or head South – just getaway and snuggle in. Ideas of where to go and stay here on New Years Eve.
Binge a New Series
We don't have anything new to add here, we're all aware of what's trending. But series we have watched and can stand behind that are binge worthy:
The Queen's Gambit
John Adams Miniseries- in the middle of this one, it's GOOD!
The Marvelous Mrs Maisel
The Crown
Schitt's Creek
The Ozarks
Succession
The Undoing
Planning a Remodel
And if you're like many and have the week off, and maybe planning a remodel, then read these blog posts to prepare yourself for timing and costs. Please reach out if you have additional questions, we love being a resource to you!
So You're Doing a Renovation – Now What?
Happy New Year friends, cheers to a fresh new start!
Thank you for following along,
Katie Kath + Jkath Team
Interested in connecting about your home renovation?
Some recent projects from our team we think you might like:
Keep up with our latest inspiration by following us on Pinterest and Instagram.