Sunday Saves: Our Favorite Local Home Decor Shops
Your home is your personal sanctuary. It is important to design it in a way that suits your style and the needs of your family the best. What works for one family may not necessarily work for another. While finding a comfortable sofa and stylish dining table may seem simple, the real magic is in the decorative details.
Whether you love a glam look or want to create a calming oasis, there are many retailers out there that make it easy to find the perfect pieces to finish your space. From vintage to modern and everything in between, you're sure to find everything you need to make your home your happy place. Here are just a few ideas on places to start:
Local Art Gallery – We love finding local art galleries when we are traveling. It is fun sourcing items that look both beautiful but also bring back memories of time spent together. The Kath's enjoy time at Cannon Beach, Oregon. Jeffrey Hull Gallery is one of their favorite places to browse for west coast hand painted artwork. But you don't need to be on the road to visit an art gallery, a local gallery to your hometown or city of residence is even better.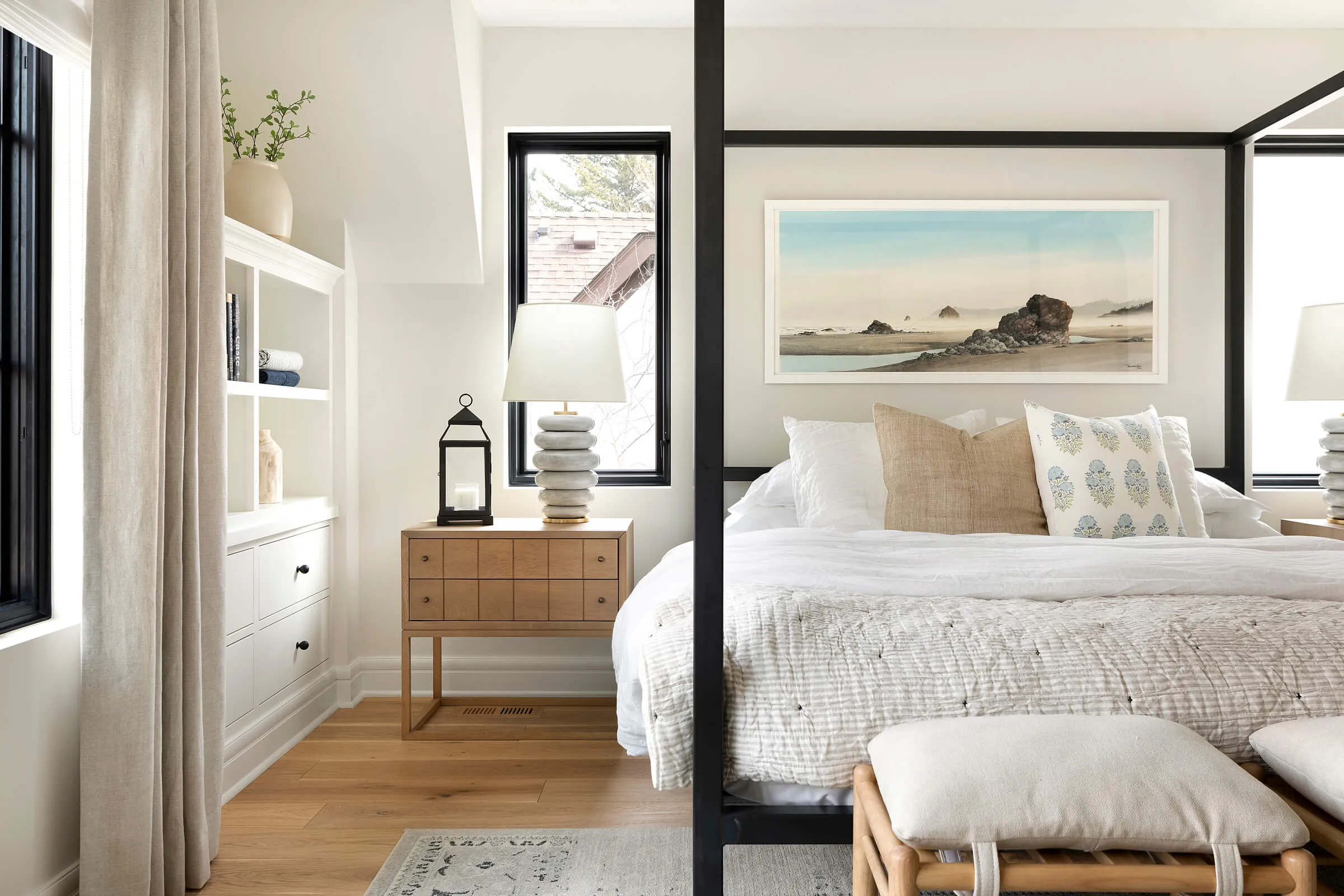 Tonkadale Greenhouse – if you're following along on the gram, you know this is a favorite stop of ours. Perfect for fresh and faux greenery decor, something for everyone. We especially love the variety of planters that can double for open shelf decor and filling with your potted plants.
Haus Theory – This store has a combination of quality vintage goods along with well-designed and crafted modern goods. They have objects for your home, paper products, self care and more.
Loft Antiques – One of our favorite antique stores in Minneapolis. It is a 3 level store which has early and mid-century furniture, glassware, pottery, vintage fabrics, linens, retro, shabby vogue and so much more. Whatever you are searching for, this is a great place to start.
Fairibault Woolen Mills – The Mill is located in Faribault, Minnesota but there are stores in Linden Hills, Michigan Avenue in Chicago and Excelsior. This mill is one of the last woolen mills in America. Here, fifth generation craftspeople take raw wool and create blankets, throws, scarves and accessories of remarkable comfort and quality. This makes for a great roadtrip from the cities and weekly mill tours are an option.
Woven Nook – a perfectly curated online store for pillow covers, rugs, curtains, kitchen decor and more. We love grabbing accessories for staging and our own personal home decor from this easy online site. Especially loving their latest release of the Fleur Pillow Bundle as shown here.
These are just a handful of the many places we seem to find inspiration and purchase from. There are so many other great stores out there too. Make the process fun and exciting. Remember, you want to love where you live and grow.
Some of the resources we link to may earn us a small commission. For that we are thankful, but would never push items we aren't truly passionate about, and likely have already given it a test drive.
Sharing a few recent projects we think you might like:
Interested in connecting about your home renovation?
Keep up with our latest inspiration by following us on Pinterest and Instagram.