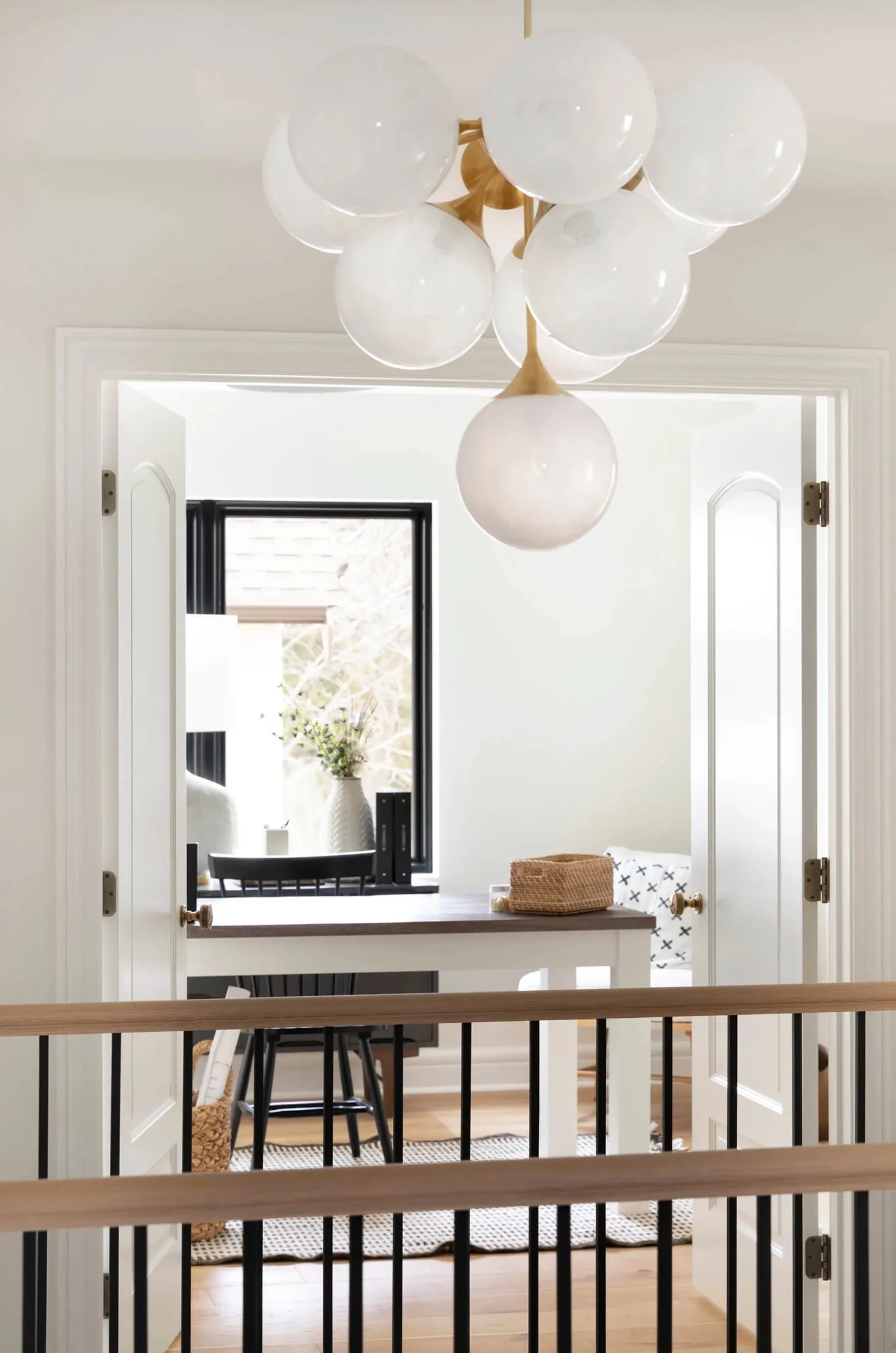 Sunday Saves: Mid Century Modern Inspired Lighting
Mid-Century Modern (MCM) design began in the midst of the twentieth century but new 2022 releases of MCM lighting has us excited to incorporate this unique style back into our homes.
MCM is a style that encompasses the use of natural and manmade material, neutral tones with pops of color and clean lines and geometric shapes.
Ditching the twentieth century bright gold and welcoming aged brass has been a steady trend in 2022. Not only is this incorporated in light fixtures but also in plumbing fixtures, cabinet hardware and furniture accents. It is common to pair aged brass with a natural wood color and light quartz countertop.
We are also kicking honey oak to the curb and trading it for white oak. Biscayne Ave is a great showcase of MCM because it incorporates black, white, aged brass and white oak finishes while focusing on functionality. The simple globe pendant over the island is the perfect example of a MCM light fixture with the clean lines and globe bulbs on the ends.

The black window is a great focal point to draw your eyes to the outdoors while sitting at the kitchen island. Keeping the more permanent elements neutral lets you add color in things that can be changed easily like plants, decor, rugs or window treatments; This is a practical way to go about designing your home as trends are always evolving.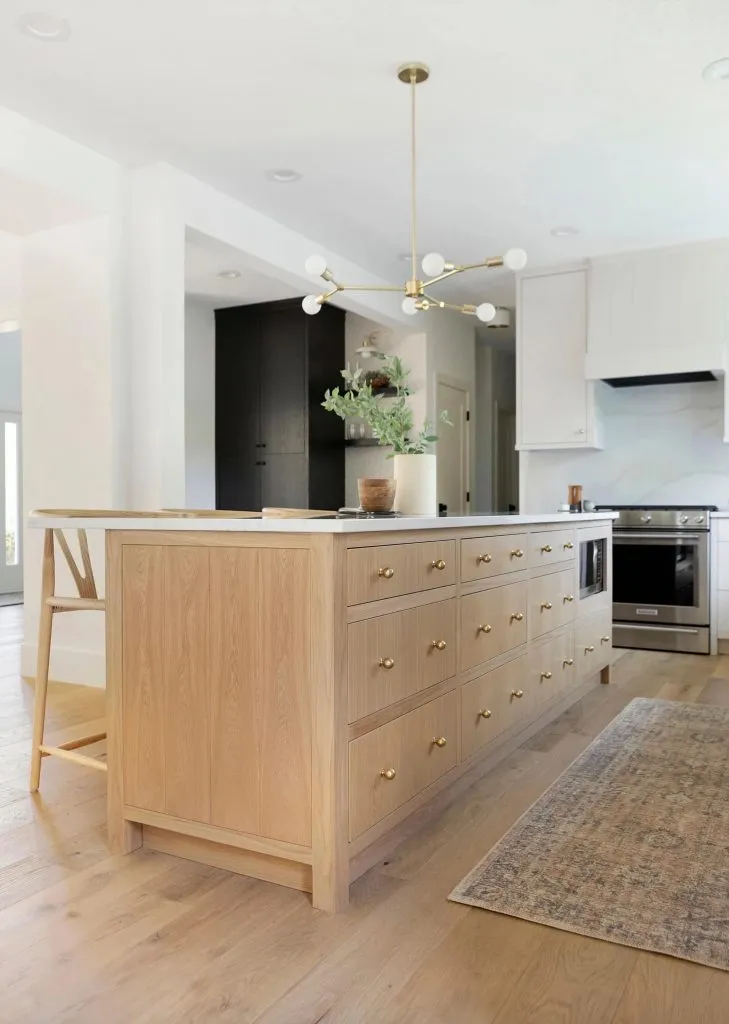 Mid-Century modern design is considered timeless in the design world and transforms the character to your space.
And because we're always here for the roundup, sharing a few recent favorite fixtures and source links.
Joan Pendant | Carter Flush Mount | Clark Chandelier | Rossie Pendant | Salem Chandelier | Arlett Pendant | Ruhlmann Factory Pendant | Cristol Tiered Chandelier | Brianna Chandelier

Some of the resources we link to may earn us a small commission. For that we are thankful, but would never push items we aren't truly passionate about, and likely have already given it a test drive.

Sharing a few recent projects we think you might like:Princeton, Avenue, Whitegate Lane II, 11th Avenue
Thanks for following along,
Jkath Team

Interested in connecting about your home renovation? Say hello here.

Keep up with our latest inspiration by following us on Pinterest and Instagram.