Sunday Saves: Marketing to Inspire Design
Week of May 4th, 2020
We're sharing tips + tricks behind our marketing strategy this week. We've spent a lot of hours refining our content, how we're putting it out there to inspire clients, and the overall importance of this. Here are three key areas below that we've focused on in the last several weeks as we've shifted our business. Follow along as we take you though each one.
ICYMI – Jeffrey Court Webinar Video
We've recorded and are now sharing the webinar we participated in with Jeffrey Court Tile. We're sharing tips and tips and more tips on how we use design to inspire marketing. Online tools for marketing and also favorite tech tools for communicating with our team and clients. Listen in!
And a quick resource guide recapping our favorite tools here.
Remove Barriers
We continue to work with current and new clients this season. We're excited about the possibilities of making decisions even easier for our clients, curating sample kits we can deliver door side, implement online consultations and zoom calls are just a few of the ways.
Expand to New Areas
You've heard .. we announced last week the launch of our virtual design services. We're received positive feedback and are busy on-boarding our first clients for space planning and selections. Send us an email here with any questions you have.
Build Loyalty
One of our main areas of focus has been marketing, and have really thought about how we can continue to inspire our clients and readers right now. We decided it was time to launch our weekly newsletter. We're thrilled with the final design, our friend Jordyn with The Pyrite Project did all the creative behind our campaign.
Join our weekly newsletter HERE!
(download and links just for you when you sign up)
In Other News
Jesse and I decided to take a quick getaway just after the kids are out of school for 3 nights to the North Shore. A working vacation to hunker down in a lakeside cabin, walks and hikes to break up the day. We've decided we needed a change of scenery to refuel, before we launch into a busy Summer season of work.
Our team is kicking off three new projects in the coming weeks. You'll have to check in for ongoing updates.
#ColfaxAvenue – kitchen addition, remodel, rear entry update + new garage
#Woodlawn – kitchen and dining room remodel
#PrincetonAvenue – kitchen, rear entry and powder bath remodel
Drew Avenue Mudroom + Powder Bathroom Reveal
We didn't forget to mention the weekly reveal of Drew Ave, this week we're taking you inside the mudroom/laundry combo with access to the main floor powder bath. Click here to read about the remaining main floor updates, next week we're headed to the second story.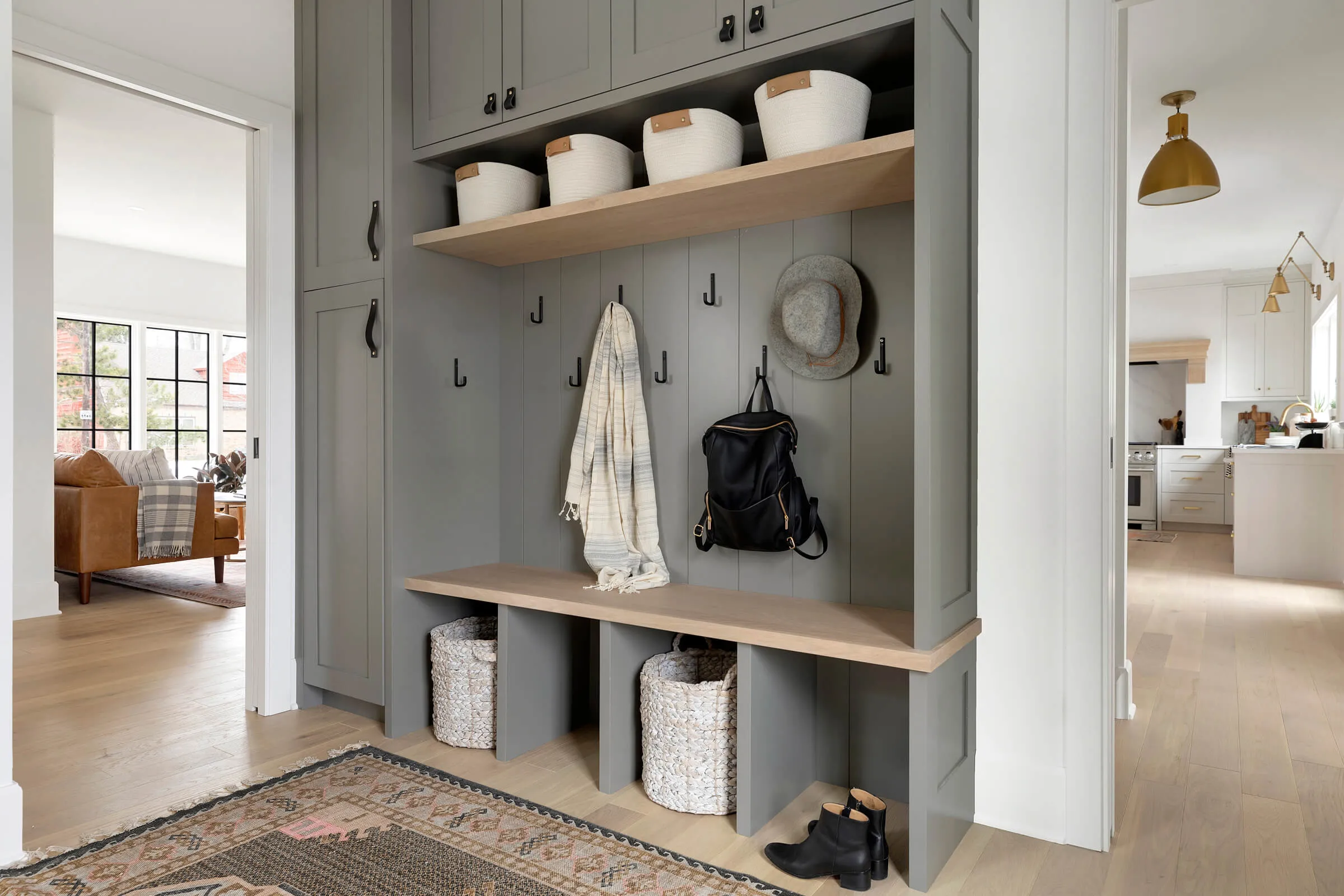 Thanks for following along,
Katie + Jkath Team
Interested in connecting about your home renovation?
Some recent projects from our team we think you might like:
Keep up with our latest inspiration by following us on Pinterest and Instagram.
#sundaysaves #liveinthedetails #drewave #kitchenremodel #jkathdesignbuild #mothersday #revealweek #jeffreycourt #jeffrecycourttile #marketing #inspiredesign #designservices #emailcampaign