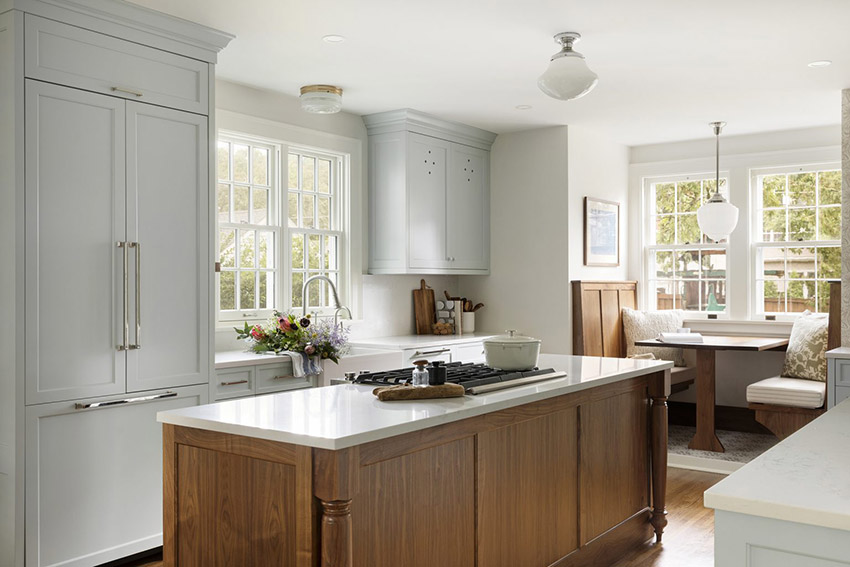 Sunday Saves: It's OK to Hide Appliances, Large and Small
We're giving you permission to hide your appliances, not only the significant appliances we use often but the smaller, countertop options too. Post renovation, keeping your countertops free of clutter and maximizing storage options will allow you to enjoy a minimal, and happy home.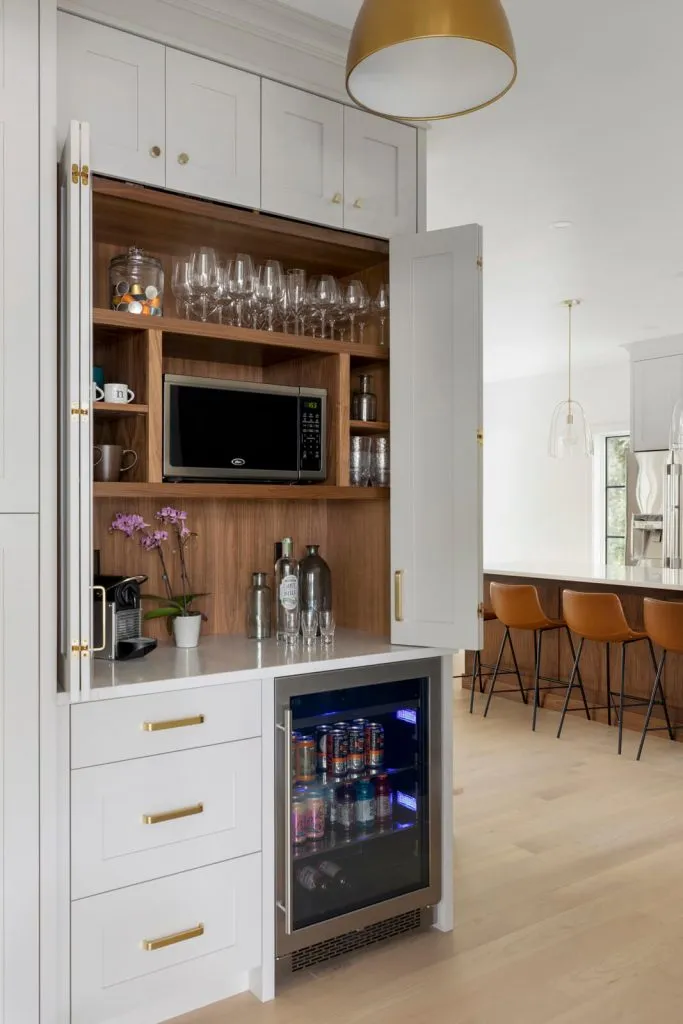 Seriously, Say Goodbye to Small Appliances
Since we own our own cabinet shop, we're always thinking of creative storage solutions, to help small appliances get out of the way! It's ok, the microwave may even be used less if not readily available over the range, or stacked on a pantry countertop. We often tuck these away into an island or consider adjustable shelving within a custom pantry unit to put it away. The installation shown above features custom walnut interior shelving, when the bifold doors are propped open, it is more aesthetically pleasing.
Put the toaster and blender away, this works in a small space too. Tuck it inside any cabinet, or build a cabinet to the countertop removing the space between the countertop and the upper cabinet. This allows for the same storage but will close it off and allow you and your guests to enjoy pretty cabinet finishes versus smaller countertop appliances.
Everything Has a Home in Your Kitchen
Knife blocks are an option for storage, the knife companies conveniently sell these to store their knives on your countertop, but we'd much prefer storing knives and larger utensils inside a shallow drawer for cleaner and more efficient storage. This 13″ wide option is versatile for any kitchen, with a larger drawer, you can put two side by side. Remaining space is great for kitchen scissors or other large utensils. And probably a good time to edit your inventory here, these are the items in the kitchen that seem to multiply.
If you use paper towels regularly, consider tucking them away in the cavity above your trash rollout. And add built-in niche storage if possible for oils, butter, and miscellaneous cooking ingredients.
Trash Roll Out Inside the Kitchen Island
Location can vary on this one, but our most common install for the hidden trash rollout is near the sink, or in some cases one near the sink and a secondary in the kitchen island, if the kitchen is large enough. Applying a custom cabinet panel to disguise the use of this storage is common in all modern-day kitchens.
Insider tip: Apply a cabinet protector such as this clear one to protect your cabinet from water, food, and permanent damage.
The Benefit of Integrated and Panel Ready Appliances
These are two of our favorite installations with appliances to disguise with beautiful cabinetry, allowing the cabinets and other beautiful finishes to take the stage in your new kitchen. Integrated is truly a flush installation and can be hard to detect where the vent or hinges are located. Panel ready also disguise your appliances, but can be a bit bulkier than integrated and can protrude past your countertop in some cases as well. In our opinion, these two options elevate any kitchen space and maximize storage as well.
A few other panel-ready options you may be familiar with are beverage fridges, under-counter refrigerator drawers, and dishwashers. See a few installations below, can you pick out the appliances?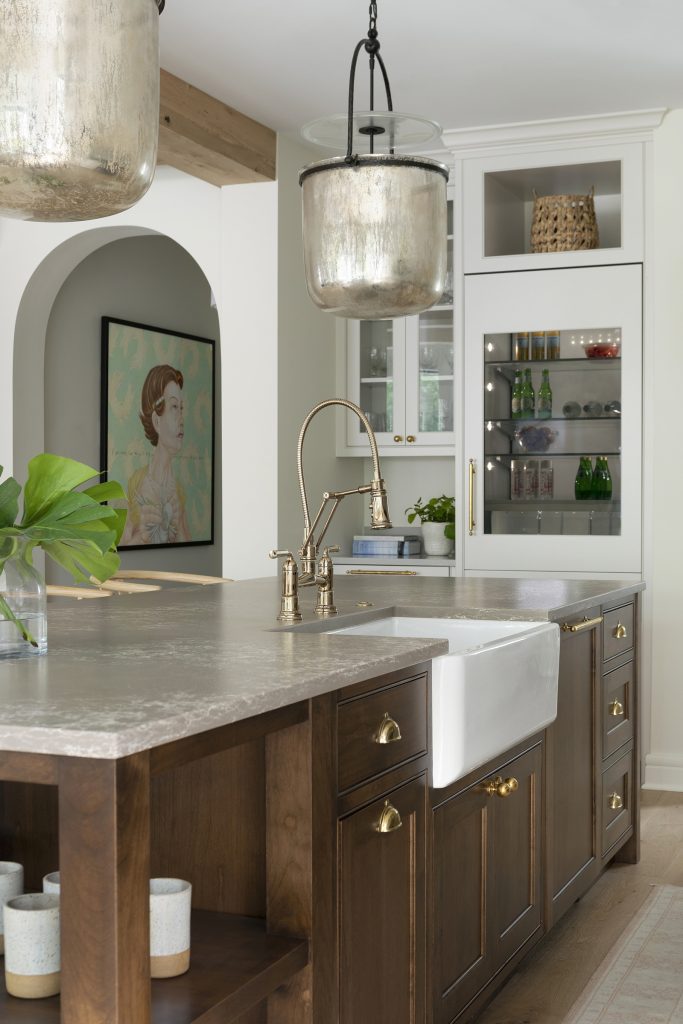 The sky is the limit when designing a new space, appliances are often an early decision and one worth planning around early on.
Interested in connecting about your home renovation?
Some recent projects from our team we think you might like:
Kath Home, St. Albans Road, Ridge Road
Keep up with our latest inspiration by following us on Pinterest and Instagram.