Sunday Saves: Inspired Fall of 2020
Week of August 10th
Cannon Beach, Oregon
If you're following along, you'll know we just returned home from our annual stay in Cannon Beach, Oregon. This vacation, 10 years and going, never gets old. I made a decision as a young entrepreneur to buy into a place on the coast rather than invest into an Up North spot here in MN (or even my personal home at the time, lol). This decision, I will not live to regret.
I can't tell you how therapeutic this time has been, I don't know about you but COVID19 + the social unrest is mentally exhausting. I needed a break to bury my toes in the sand and take a few deep breaths.
My friend Mollie has a travel guide company called Wild Bum, with a complete guide to the Oregon Coast here. Stay tuned for a detailed guide to Cannon Beach I am wrapping up this week.
Hale House
Did you see our full reveal of the Hale House attic renovation? Speaking of COVID, we were in the midst of this renovation when the pandemic hit and are so thankful for our clients allowing us to safely wrap up the project to deliver them a fully renovated attic and new ensuite bathroom for their daily use. Read the full revel here.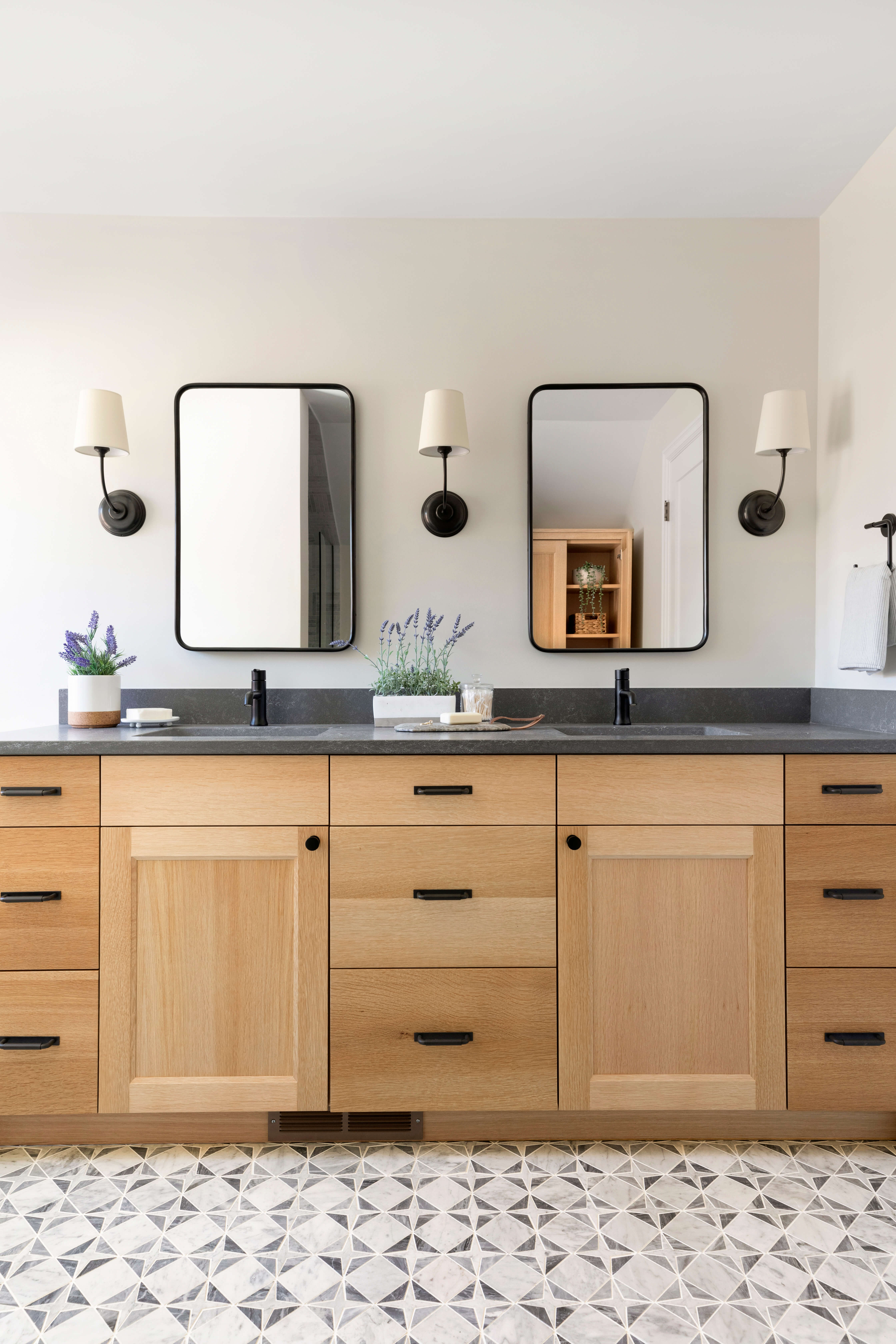 Haven Housing – Minneapolis
We're excited to join NARI cares for a project with Haven Housing. They provide women and children a place of stability during transition or crisis in North Minneapolis. Our team will lead the remodel of a 2 bedroom apartment unit to transform it from an office space to a newly renovated livable unit. You'll have to stay close for updates or follow along on @nariminnesota. (national association of remodeling).
Nordstrom Anniversary Sale
Did you get in on this sale? Items go FAST, we complied a list of our favorites here, beware sizing and availability is already limited. Go ahead and shop around, the sale is that good and worth the Sunday scroll.
What's Ahead for Jkath
We're wrapping up Woodlawn Ave and can't wait to show this contemporary industrial kitchen update. Caesarstone countertops, glass upper storage, and brick backsplash are just a few of the design elements we're excited for.
Westbrook Road
We're at the finish line with the lower level complete and nearing the end of the en suite bathroom. A hiccup in fabricating the blush toned quartzite, we're now reselecting and changing out the remaining selections. Not as we planned, but this is the life of remodeling and we always appreciate the patient and flexibility of our clients. But trust me, it'll be good! A recap here of the original design.
Princeton Avenue
We're excited to kick off Princeton Avenue in September, with full plans underway. This project was postponed a few times due to COVID19 as well, so we are excited to see this one kick off. An adorable sketch here we fell in love with, as did our clients. We will remove the wall in the image shown here and create a statement appliance wall while adding a functional island to the space as well. We've tasked our clients to select final lighting at Architectural Antiques, can't wait to see what they select.
And we haven't forgotten about Colfax Ave, Whitegate Lane, a few design only clients and the kickoff of Bayard Avenue this month. It's going to an inspired Fall of 2020.
Thanks for following along + happy Summer days ahead.
Katie + Jkath Team
Interested in connecting about your home renovation?
Some recent projects from our team we think you might like:
Keep up with our latest inspiration by following us on Pinterest and Instagram.
#sundaysaves #liveinthedetails #westcoast #cannonbeachoregon #halehouse #havenhousing #nariminnesota #princetonave #whitegatelane #westbrookroad