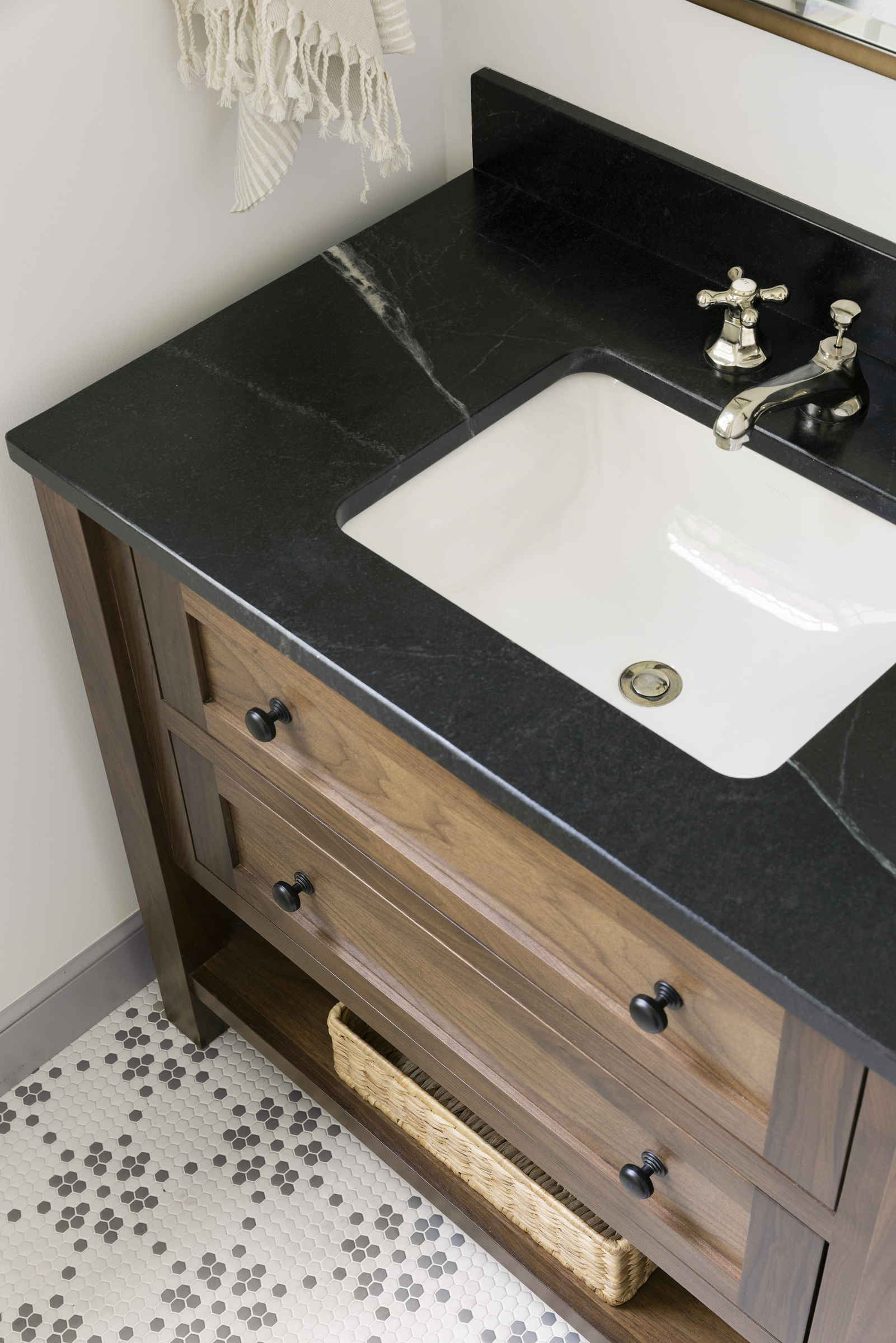 Sunday Saves: For the Love of Walnut Wood
Walnut wood is a favorite species we use in our renovation projects and by our custom cabinet shop, clients are drawn to this warm and classic material as well. Today in the Sunday Saves, we're sharing 5 reasons using walnut is a good idea.
Walnut Wood is Durable
Walnut is a premium wood for any space, but its most common applications are furniture and custom cabinetry. Walnut is durable, with a straight grain hardwood that ranges from a yellow tone to a preferred chocolate brown tone. Walnut will change color if exposed to natural elements, such as daylight, so prepare for this shift in coloring.
We Love Walnut for It's Sustainability
American Walnut is widely grown in the Eastern United States, and the furniture made from this species will last a long time. Making this a sustainable and long-lasting material for home projects, more than 150 years.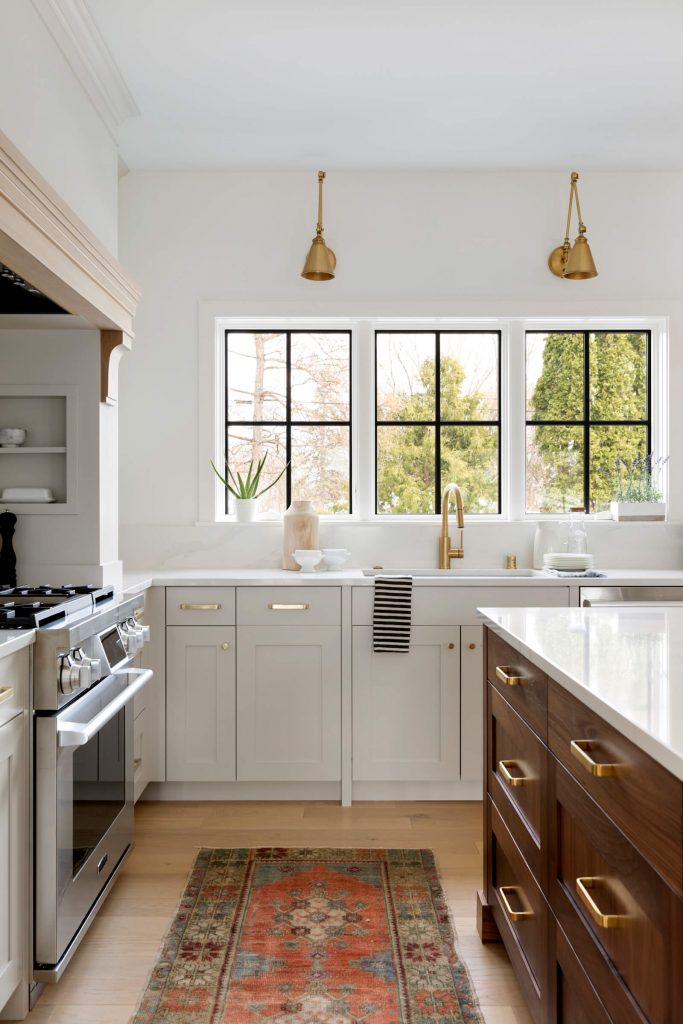 Walnut Is a Timeless Design Element
Given its sustainability and ability to remain within in a home for decades, this makes for a timeless design element. The dark hue allows for contrast with other kitchen or home furnishings paired with ease, creating a bold design element for any space.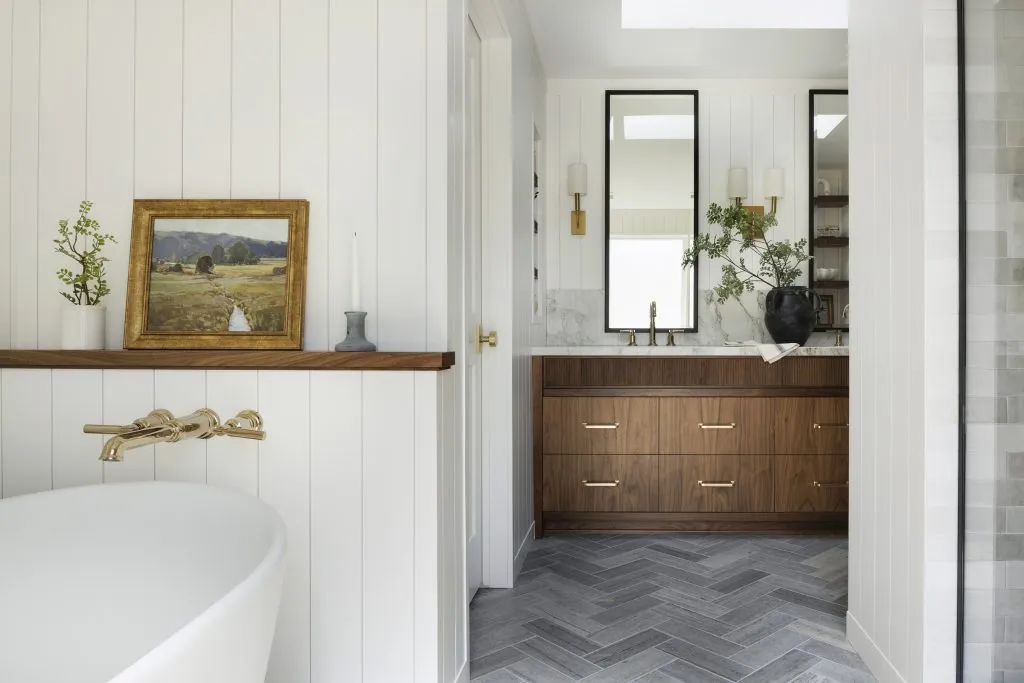 Walnut Wood is Transitional With Other Design Styles
Due to its' versatile characteristics and warm tones, walnut can easily be found in contemporary, more modern spaces. We also find Walnut used in traditional spaces, with the ability to take on unique carvings and intricate details.
Three Tone Kitchens Using Walnut Wood
As wood becomes more popular again in kitchen design, walnut becomes an easy choice for three tone kitchens. Walnut pairs with whites, gray and blue, and brass tones – favorite colors we see in current design trends. In our Drew Avenue kitchen, we use Walnut, White Oak, and a taupe-inspired painted cabinet, Balboa Mist by Benjamin Moore.
Thank you for following along, sharing a few recent projects we think you may like;
St. Albans Road | Kath Home | Ridge Road
Interested in connecting about your home renovation? Say hello here. Keep up with our latest inspiration by following us on Pinterest and Instagram.