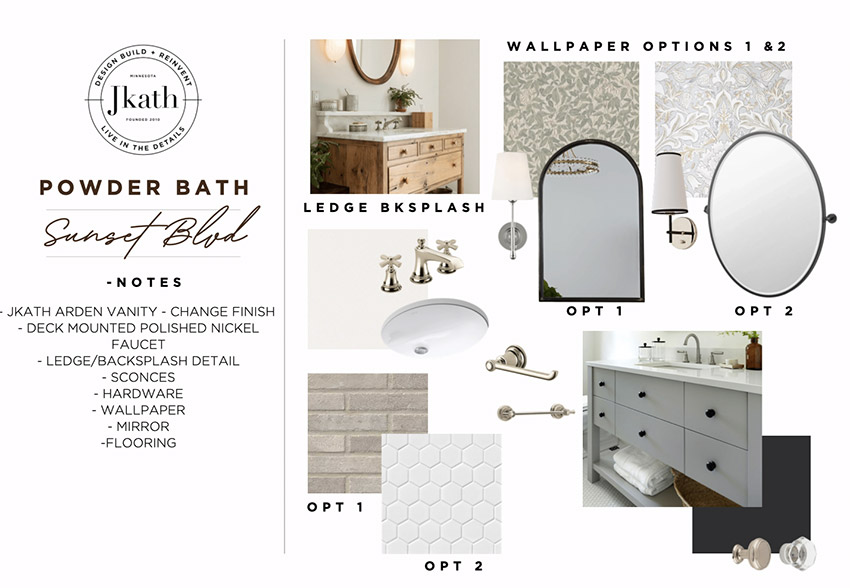 Sunday Saves: Everything You Need to Know About Our Design Process
Ever wondered how to hire someone to help bring your new space to life? In addition to finalizing materials, there are many technical details that go into a final design before your contractor can execute your plans. Not only does this save time and headaches during construction, but it'll also help create excitement around your upcoming project, and remove any cold feet as this is likely a big decision ahead for you and your family.
As our inquiries outside our bandwidth of construction increased, we added a design-only service for clients that needed a fully developed design package. This process has worked so well for dozens of clients, we now follow the same timeline and deliverables for our local construction clients as well. This gives our team permission to develop a plan, provide accurate pricing, and as mentioned above, save time during actual construction.
Breaking our process down for you here, with everything you need to know about our design process:
Apply to Partner With Us
Mid-way down our home page is an opportunity to share more about your project with us, someone on our team will respond within 3-5 business days (or sooner). If we find alignment, we will connect with an opportunity to schedule an introductory phone call, or respond with clarifying questions to help us better understand your goals, timing, or budget. Apply to Partner here.
Let's Get Started
After we've reviewed your project and likely made a site visit with a design agreement executed, our team will get started on gathering design inspiration from you. This will happen over a few meetings, on-site or via zoom if remote, along with a follow-up call and review of your existing space or Pinterest boards, and Instagram handle to name a few of the ways.
Design Boards For Concept Creation
Early design planning started with inspiration overload on a variety of design boards for each space we are working on to set the tone and overall aesthetic of your new space. These boards will capture inspirational images, lighting ideas, paint colors, hardware, cabinetry details, and more. The below design board represents a compilation of final design choices, which started as several renditions and narrowed down to the final overall selections.
Floor Plans and 2D CAD Elevations
In addition to design selections, our team develops an as-built floor plan of your current space or spaces. Once we finesse layout details we will move into detailed 2D elevations, this comes after a site visit with detailed measuring or a provided floorplan and measurements if we're working together remote. Our team will travel within 2 hours of the metro area as well to acheive necessary measurements. A sampling of those details can be viewed here, know that our team does detailed elevations of all walls with custom cabinetry and areas requiring detailed measurements.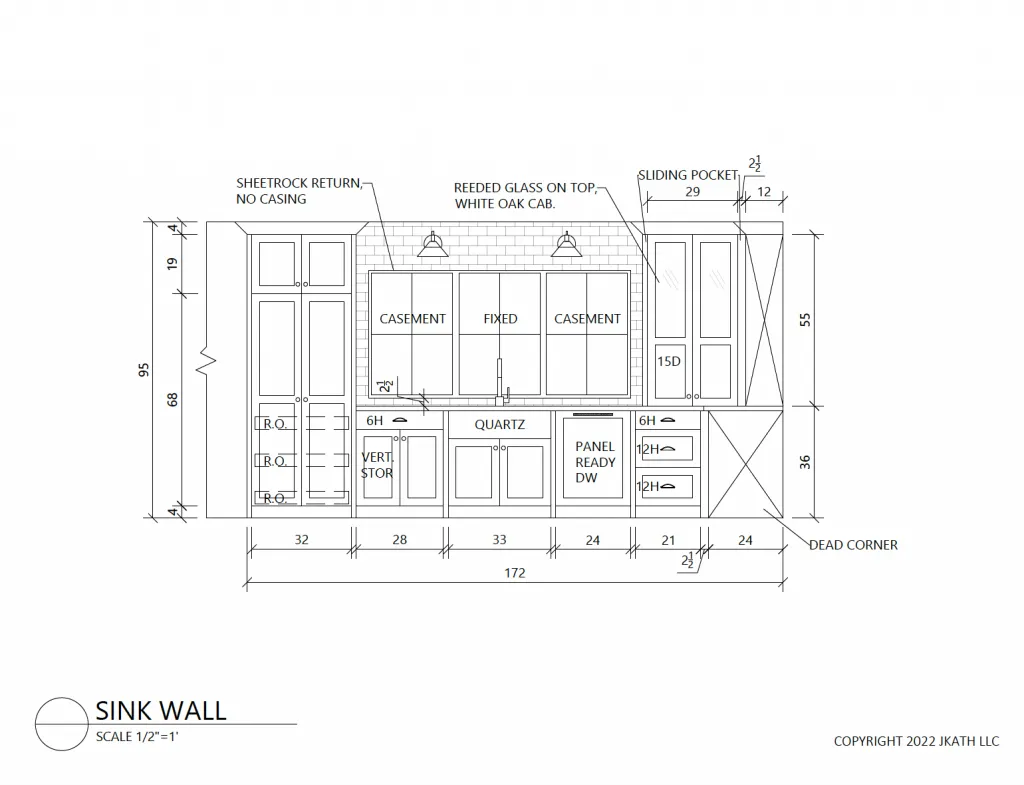 Resource Guide and Optional 3D Renderings
A full resource guide is provided with all selections, source links, quanties needed in the case of tile footages, detailed cabinetry drawings, and a finish schedule for paint colors. We also offer renderings to bring your new space to life. While we do not do these in house, we have a talented resource unique to Jkath that will render our spaces with precsion. Sharing the rendered images for the above space here. Soon, we will finalize this space after a few revisions and remove the watermark on the below images.
Bring Your Project to Completion
At this stage, our build team will take over with a design lead assisting the field for the next several months to execute your renovation. If you are hiring a different build team, we will happily answer any claifying questions, and if location isn't a barrier, we can provide a site visit to assist with any related questions.
We'd love to learn more about your project, share more here.
View some of our recent projects here.
Princeton Avenue, Goodrich Modern Tudor, Kath Home
Keep up with our latest inspiration by following us on Pinterest and Instagram.