Sunday Saves: Anything But Basic
One of our favorite installs is subway tile, and it can be anything but basic. Today we will share five ways to reimagine this otherwise classic and timeless material into an updated modern traditional space.
Textural Tile
This is a handmade ceramic tile in varied color tones to achieve this dynamic, yet neutral shower install. We tend to select plumbing fixtures such as this polished nickel selection that will also stand the test of time in this new primary suite.
Add a Tile Trim
Not only is this space the furthest thing from basic, it feels tailored and unique to this space. While it's a newly finished bathroom, it feels like these shower details have been here all along. We'd also like to point out the vertical installation of this subway – stunning!
Add Color
Don't be afraid to add color. There can always be color in your space, whether it's using a vintage rug, painted bathroom vanity, or with your tile selection. It's a great way to add visual interest while updating your space.
Change Orientation
While many of us are most familiar with a brick set installation, as of late we've been playing with varied patterns, this basketweave install is no exception and feels just as timeless as the stone material it's made out of.
Create a Niche
Elevate any space by creating a custom niche recessed into the wall, while avoiding messy shelves that may not be large enough to hold all of your items. Insider tip: plan for this custom design early on, the framing and sheetrock crews will need to take this into consideration.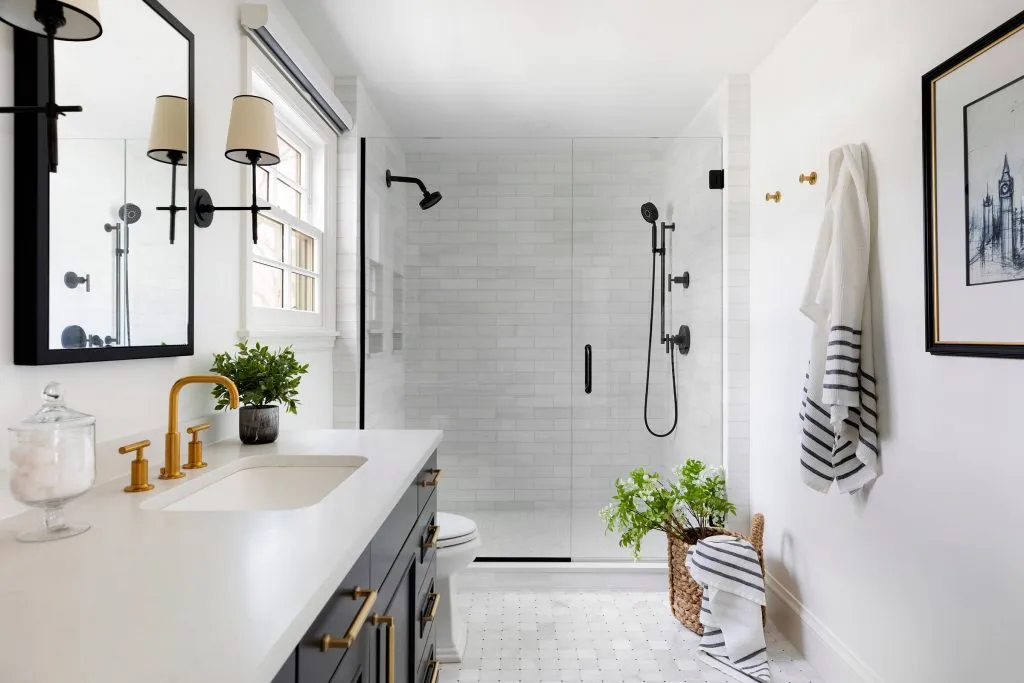 Go ahead, and use your favorite subway tile in your next project, with newly added inspiration to take it up one notch for a stunning and unexpected reveal.
Sharing a few recent projects we think you might like:
Princeton Avenue, Whitegate Lane II , 11th Avenue
Thanks for following along,
Katie Kath + Jkath Team
Interested in connecting about your home renovation?
Keep up with our latest inspiration by following us on Pinterest and Instagram.