Sunday Saves: 8 Interior Design Trends for 2022
We've welcomed 2022 with a bang, wrapping up a few large projects we kicked off last year, while looking ahead at new client work to begin this Spring. In doing so, we're evaluating trends that came around in the past year or so, and are here to stay for the foreseeable future.
1. Dark Kitchens
Adding dark features, such as the stained oak cabinetry we see in our Deephaven Drive island is a great way to add contrast to your space. Keeping the contrast in the lower portion of the kitchen allows the space to still feel open, bright and new.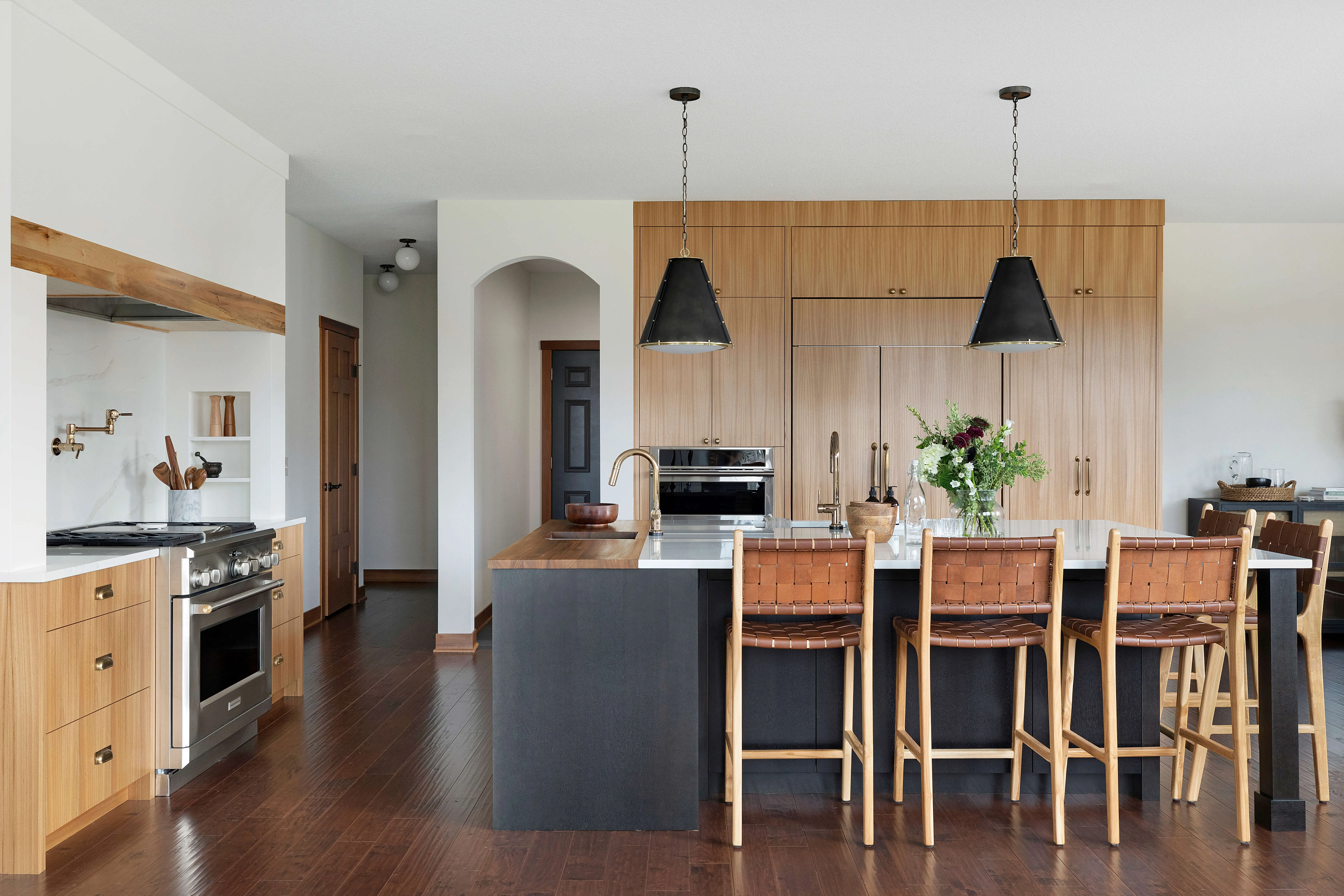 2. Something Old, Something New
Mixing decor styles is one of our favorite ways to add interest to a space. Naturally, we're in the business of creating something new. But if we can add something old, a vintage find or a family heirloom for each space, we're here for it. Don't be afraid to take the leap, head to local antique stores or go ahead and display your grandmothers china or a vintage vase you have boxed up.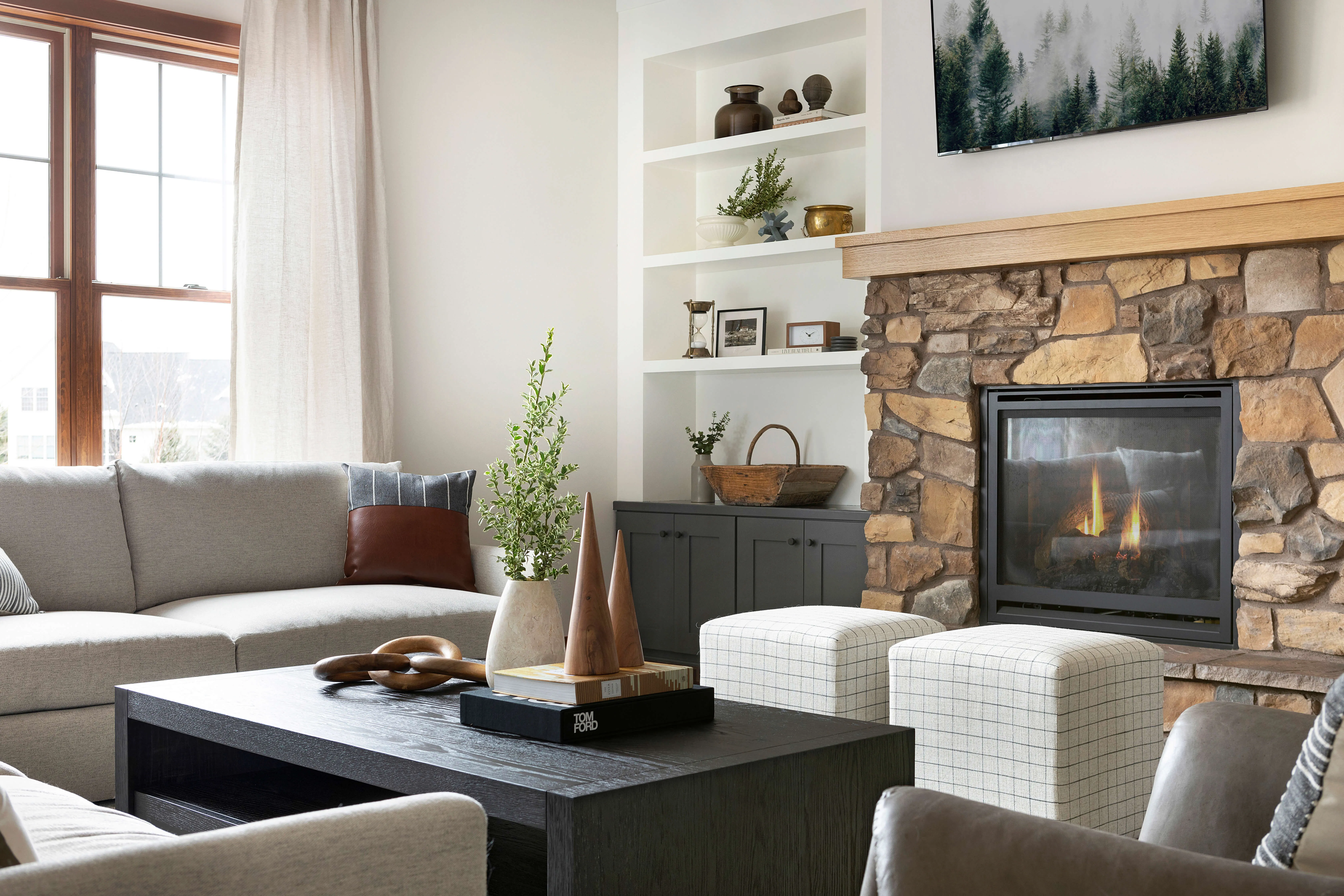 3. Cozy and Moody Interiors
In some cases taking your dark colors and patterns floor to ceiling is a bang worth splurging for. This screen porch brings both texture with reclaimed wood ceiling detail and a moody vibe with an all black painted surface. Read more about the color selections in the Kath Home here.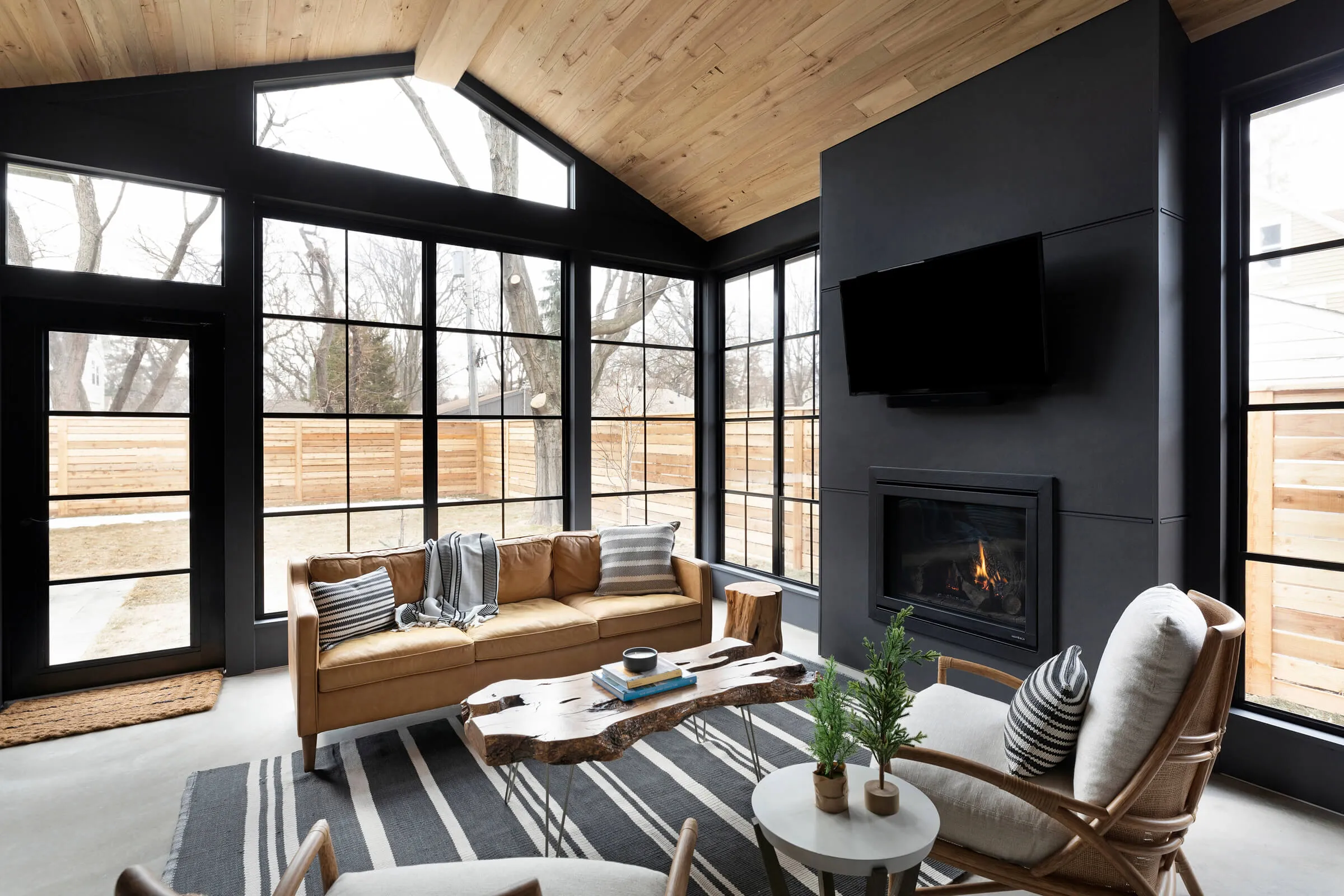 4. Embrace Original Wood Elements
In many cases, while doing a renovation, we need to work with existing elements. Consider leaving your wood casing around the windows as it likely matches other areas of the home, creating continuity. We are in favor of updating the base, often replacing this to something a bit more updated or enameling it white is enough to tie the old and new together.
5. Soft Neutrals
A twist on the all white kitchen, we've recently completed a light blue painted kitchen, with variations of this occurring in 2022 as well. Our Princeton Colonial refresh can be viewed here capturing all color and pattern details.
6. Traditional Design Details
We're in a new season of bringing back traditional details that once captured the heart of custom woodwork. Our cabinet shop is recreating original pieces of furniture, adding unique glass elements while detailing with old world hardware.
7. Oversized Lighting
Lighting is one of the most important design details we focus on early. Not only does it play a functional role, it brings all design elements together. This is an opportunity to mix metals, go big in scale, and create unique statement pieces in your space.
8. Flex Space
The mudroom was once the most important space in each house, now we're seeing this trend shift to a flex room as we're rounding out year 2 of the pandemic. Finding cozy corners to add a pocket office, reading room or even a small exercise space.
We hope to inspire a few projects of your own this season, more than anything – stay true to you. There is no right or wrong way to decorate your own space. Make it feel collected, inspirational and a home you want to walk into each day.
Sharing a few recent projects we think you might like:
Thanks for following along,
Jkath Team
Interested in connecting about your home renovation?
Keep up with our latest inspiration by following us on Pinterest and Instagram.