Sunday Saves: 7 Fall Design Trends
It's no surprise Fall has arrived, and already we're dreaming up the ways we can embrace the new season. From cozy throws, a change of pillows and accessories, or maybe a new chili recipe. Today we're sharing our favorite fall trends to bring in the new season, and transitional enough to take you well into the holiday season.
1. Buffalo Check
Origins dating back to Scotland or the mid 1800's Woolrich company that launched the iconic black and red check, is now recreated in a variety of colorways. This area rug inspires the new season, don't let it stop there, pillows, napkins or a table runner will do the trick.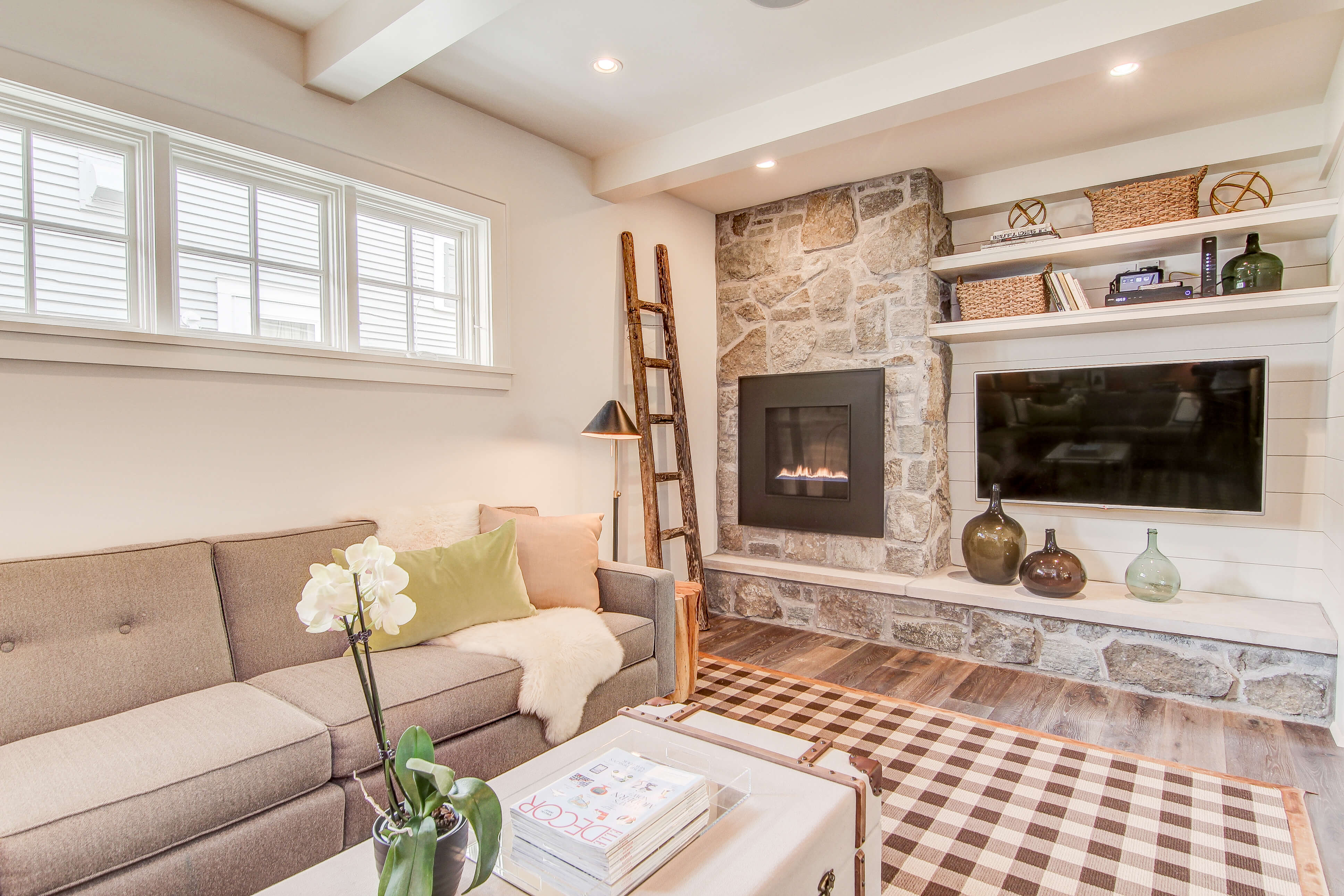 2. Bring the Outdoors In
We love this trend, one that is for all seasons. What a terrific way to add height and color to your dining scape? Also, much more affordable than a pre ordered arrangement that can run you north of $100, foliage from your back yard – free!
3. New Traditional
A new industry term referring to a refreshed space that feels livable with a nod to formal elements. Comfort and practicality are the driving factors here, as in our Princeton Colonial. A traditional wall covering and a recreated eat in bench replica paired with open shelving for everyday storage and personalization. Note, less is more. Do not overdo shelving decor, and keep it clutter free.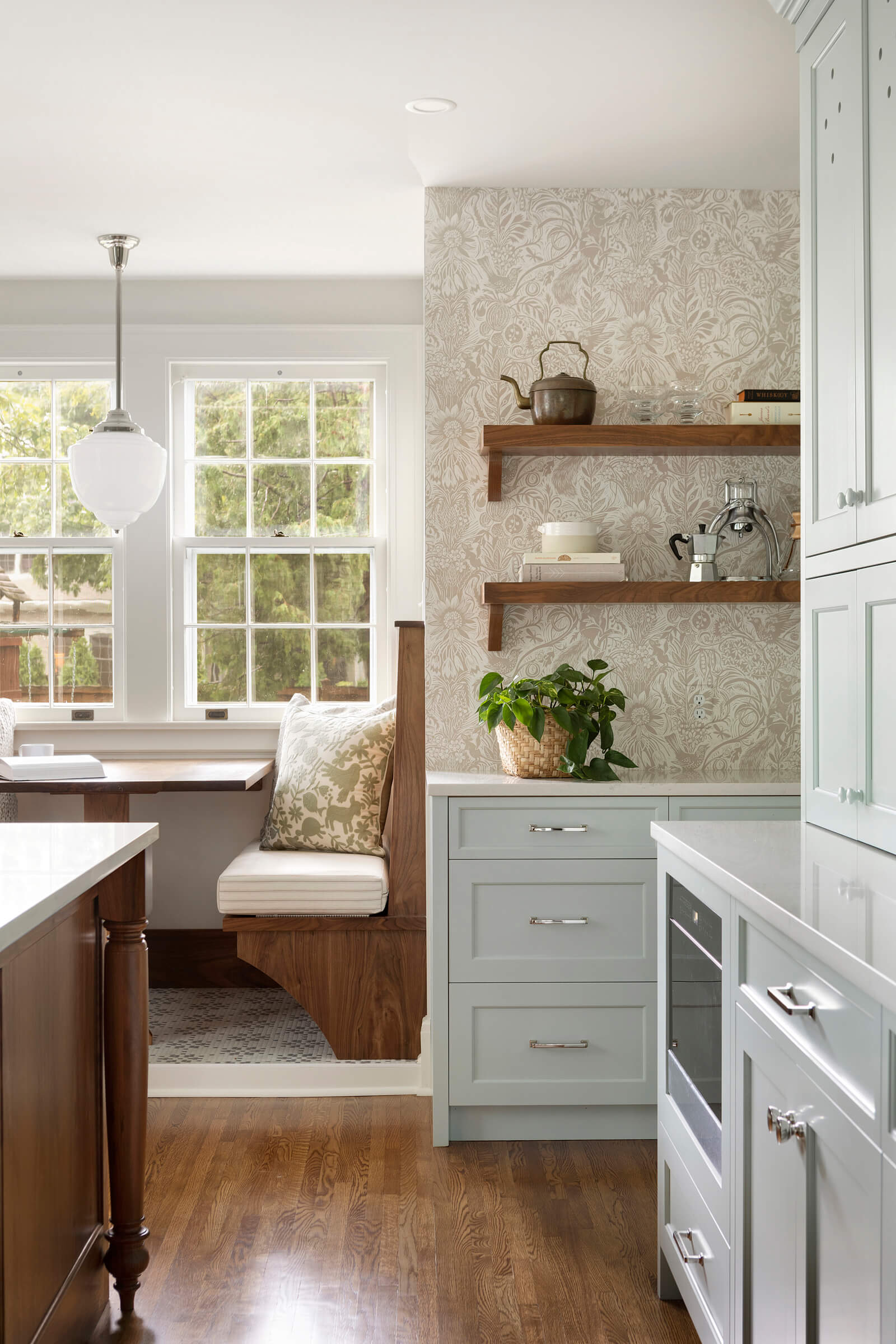 4. Warm, Cozy Neutrals
Nothing says Fall quote like a cozy corner with a fireplace and warm neutrals throughout, that can easily transition into the cold Winter months ahead. It's ok to add pops of color, but consider keeping the mainstays neutral.
5. Textiles, Textiles and More Textiles
What's really trending right now, Boucle. We're sourcing this material in our wool carpeting, but you can easily get your hands on a boucle pillow or throw. Now is the season for refreshing your patterns, pillows and throws. Bring greens and yellows into your space for an extra special Fall vibe.
6. Vintage Decor
I don't know about you, but a fun vintage find is the best find. Candlestick holders, or a replica vintage print (from Target) will do the trick. Layer these pieces with new items or faux greenery to complete the look. Check out your local antique stores to find the most affordable and accessible options to enhance your space.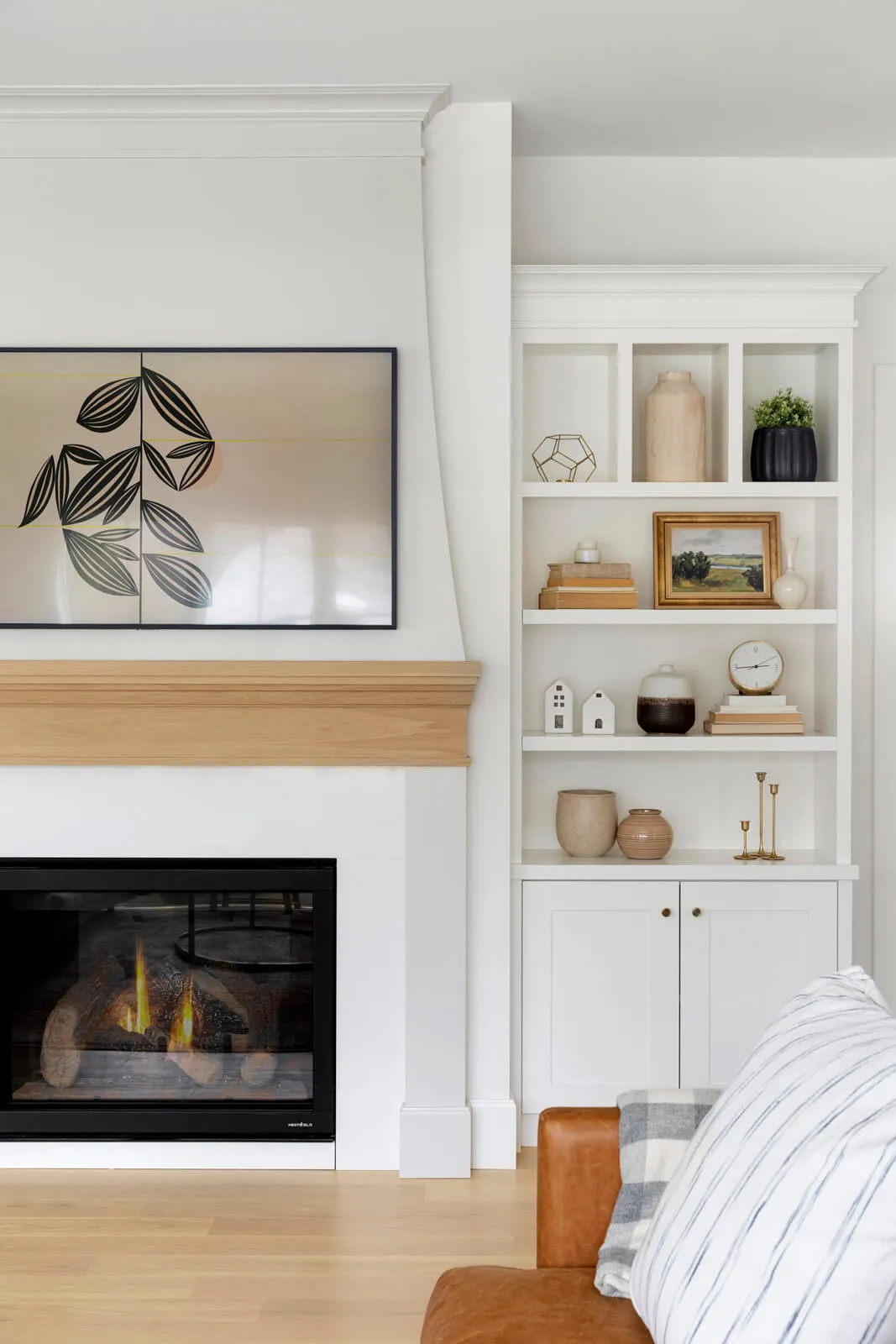 7. Rich, Moody Decor for Entertaining Ready Spaces
It's no surprise we're all back to hosting gatherings again. And many are doing this with intention, from pattered napkins to vintage inspired dishes and festive fall decor that brings in the warm, moody trend for the season. View this inspired dining room scene with source links found here, Friendsgiving Prep in 4 Steps.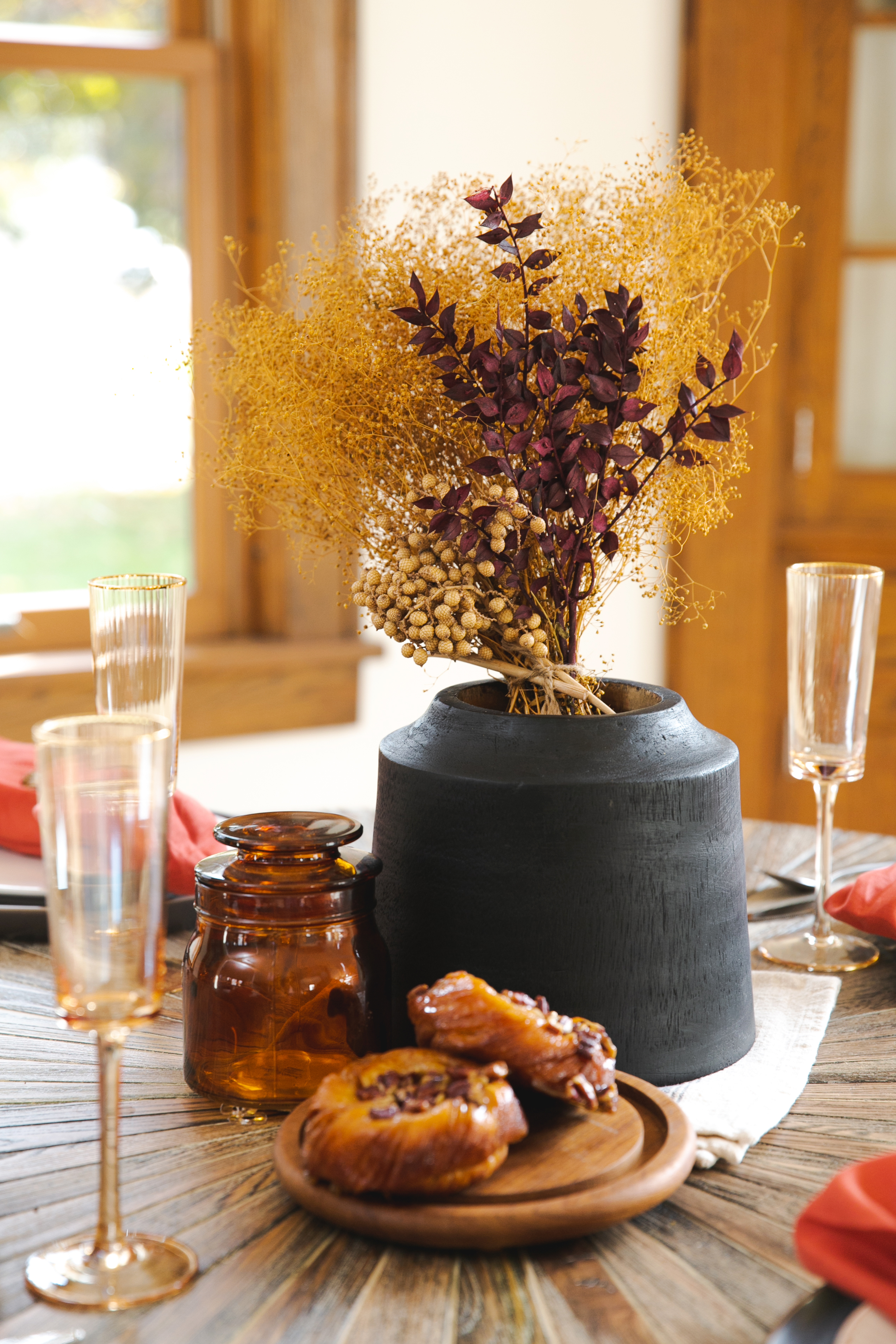 Please Note: we may receive a small commission on the items we have linked above. For this we are very grateful.
Sharing a few recent projects we think you might like:
Thanks for following along,
Katie Kath + Jkath Team
Interested in connecting about your home renovation?
Keep up with our latest inspiration by following us on Pinterest and Instagram.