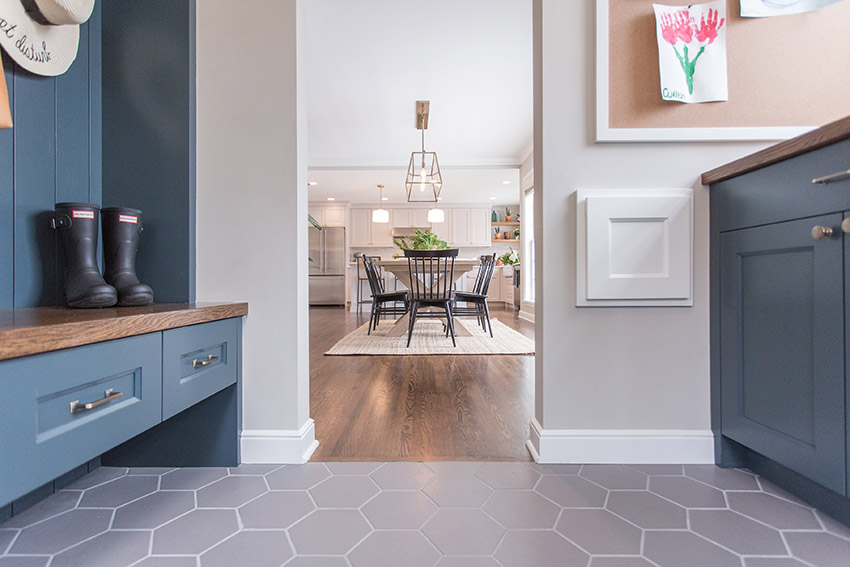 Sunday Saves: Storage Solutions for a Tidy and Functional Mudroom
Earlier today while catching up with a friend, who is in the market to do a major renovation, we laughed as she stated everyone in Minnesota needs a mudroom. "Who buys a house without one?" Now that she has 3 small children and realizes her needs have drastically changed since she and her husband purchased their home as newlyweds.
It prompted me to consider some storage solutions we have solved here at Jkath, sharing below a few of our favorite functional and design-friendly must have within a mudroom space. Stay close, as we're busy designing four mudrooms within larger renovations this year. We will be sure to share those reveals once they are complete.
All cabinetry featured in this post was made custom in our cabinet shop.
Drop Zone
When thinking about the needs of your mudroom, consider all the things beyond puffy jackets, boots, and mittens. As a few of our California friends shared with us, "you all have such large mudrooms, we just need a space to kick off our flip-flops and toss our keys". While maximizing storage consider the drop zone as a critical space to hide mail, keys, dog leash, headphones, or even a charging station.
Comfort Meets Function
Mudrooms are a space we spend considerable time, getting the little ones in and out of their gear, taking our own time to remove our shoes, and maybe unloading a car full of groceries. Our clients in our Lake Harriet remodel opted for in-floor heat in their mudroom. Enough to keep their feet and gear warm, while adding some overall warmth to this space during those bitterly cold months in Minnesota.
Combined Use
Doing a remodel that doesn't include a massive addition? We're accustomed to small spaces in the city, and our Drew Avenue mudroom is a combined-use space of a functional mudroom and laundry room. Plenty of space to be functional while keeping the mudroom accessories separate from the remainder of the home.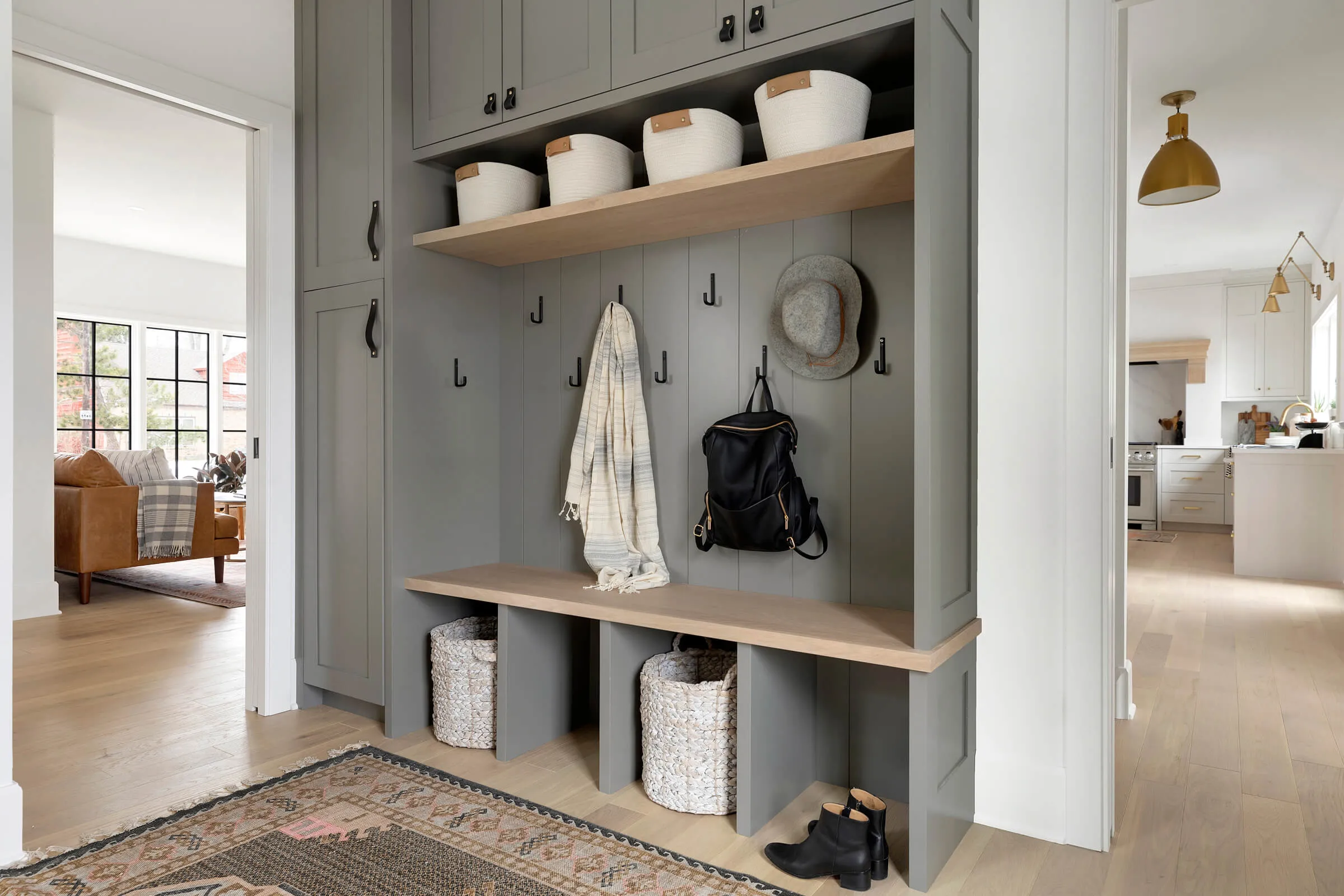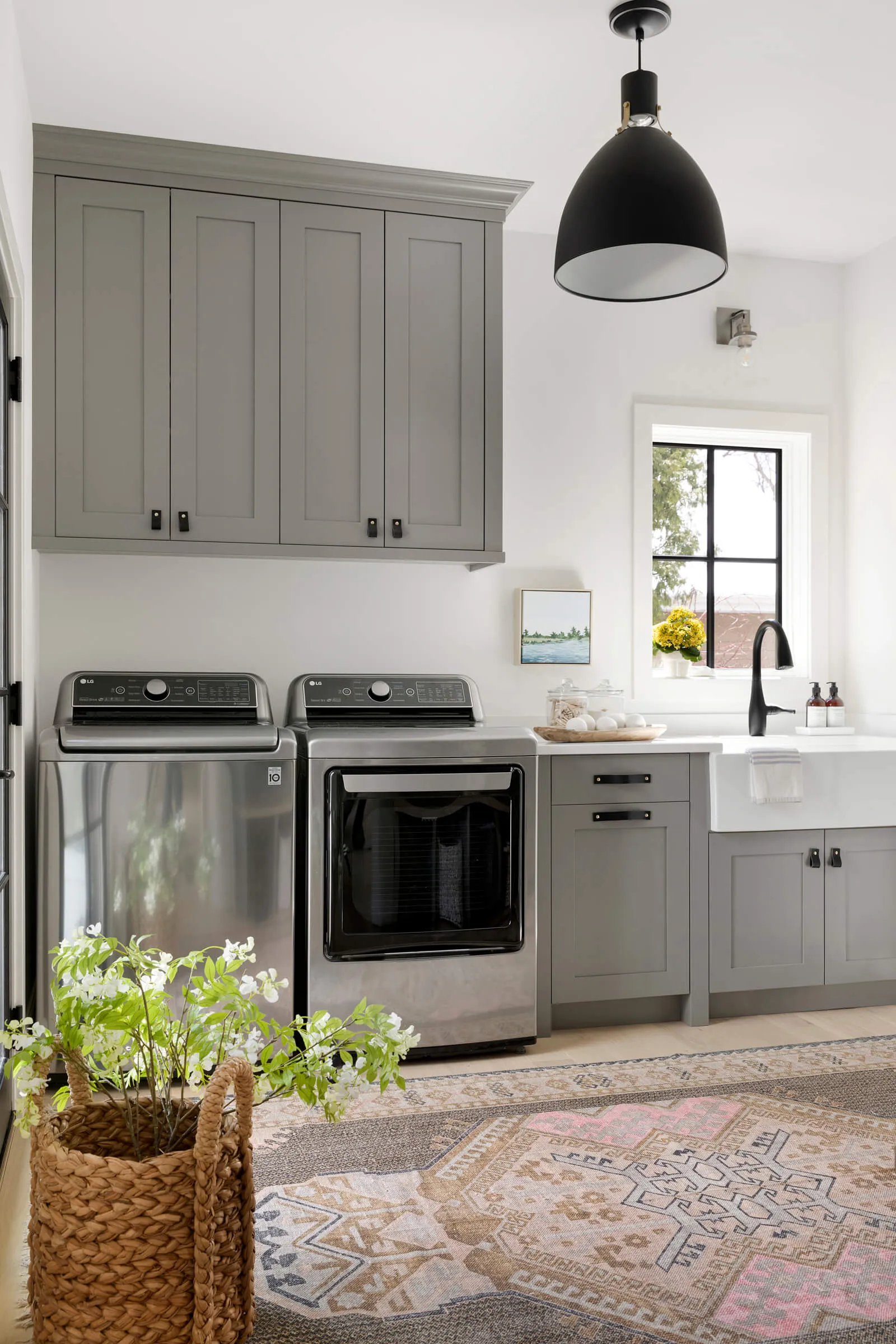 Pretty and Practical
The mudroom can be the perfect space to add your favorite pop of color or playful pattern. It doesn't feel like as large of a commitment as the kitchen or main living spaces. In our Josephine Place remodel we sourced the perfect neutral hexagon tile paired with blue-painted custom cabinetry.
Reimagined Storage
If you can believe it this space once housed a reading room. Books lined wall to wall, wood-paneled walls, and bright blue carpeting. A functional space, yes, but not as coveted as the sought-after mudroom for today's family. The reading room was reimagined into two rooms, a functional mudroom and an accessible powder bath from the backyard.
Make an Entrance
In some cases an entirely separate mudroom isn't an option, so why not make an entrance with a cozy porch? A place to hang your coat and hat at the end of the day? Regardless of the space you have to work with – make it yours and one that works for your family's needs.
Space Designed by Amy Abt
Thank you for following along, and sharing a few recently completed projects we think you'll enjoy here.
Calm and Cool Owner's Suite Oasis
Contemporary and Bold Kitchen Update
Katie Kath + Jkath Team
Interested in connecting about your home renovation?
Keep up with our latest inspiration by following us on Pinterest and Instagram