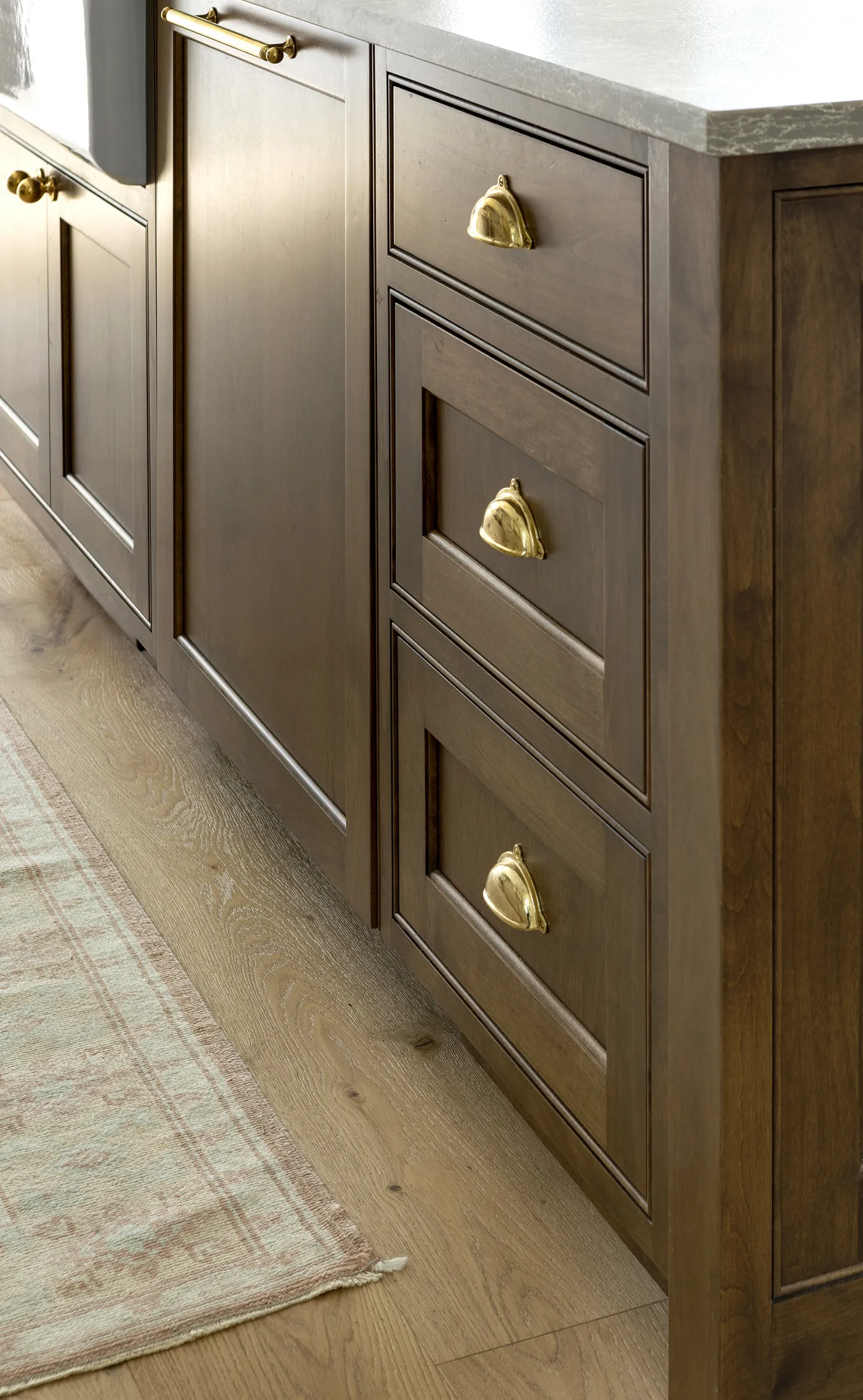 Return of Wood; Our Most Used Wood Species
Selecting wood species for your cabinetry can be a daunting task but here at Jkath, we like to consider ourselves experts in the cabinet business, with our very own custom cabinet shop. There are many different types of wood species that can achieve many different looks and styles, many of which are coming back into kitchen trends this year. As these wood trends make a return to our homes, we've completed a round-up of our most used wood species.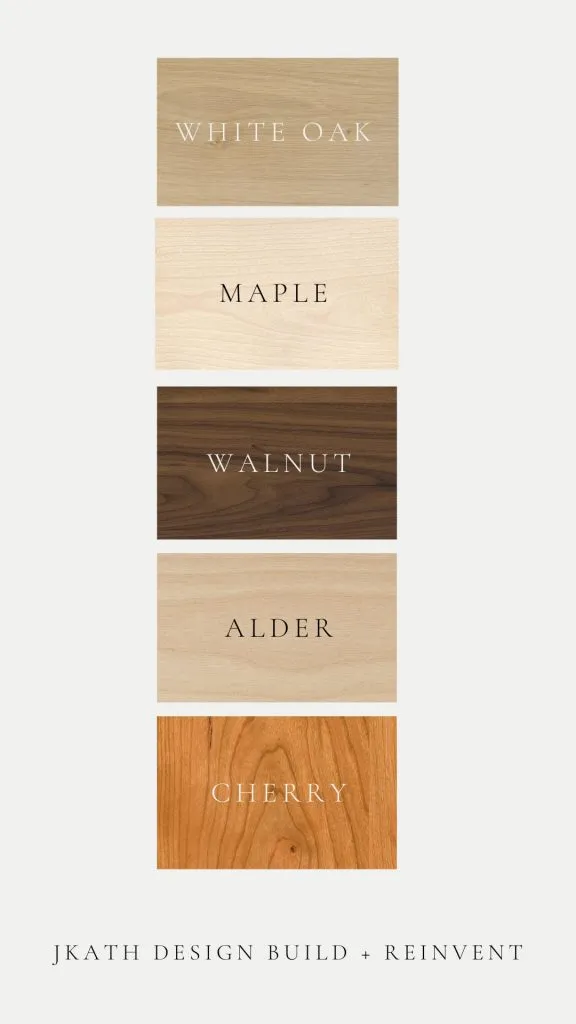 White Oak Cabinetry
White oak wood has made it full circle in the design industry by making its way back to trending in the past few years. White oak has a distinct grain pattern that runs from straight lines to subtle arches throughout. For several years we typically stained oak which created large contrast from the grain to the shade of the wood. In recent years, we are ditching staining and using a clear coat to appreciate those natural hues. At Jkath we make efforts to select materials that leave less of an environmental impact on the earth. White oak is a great option as it can be harvested without harming its forests as well as being recycled at the end of its life.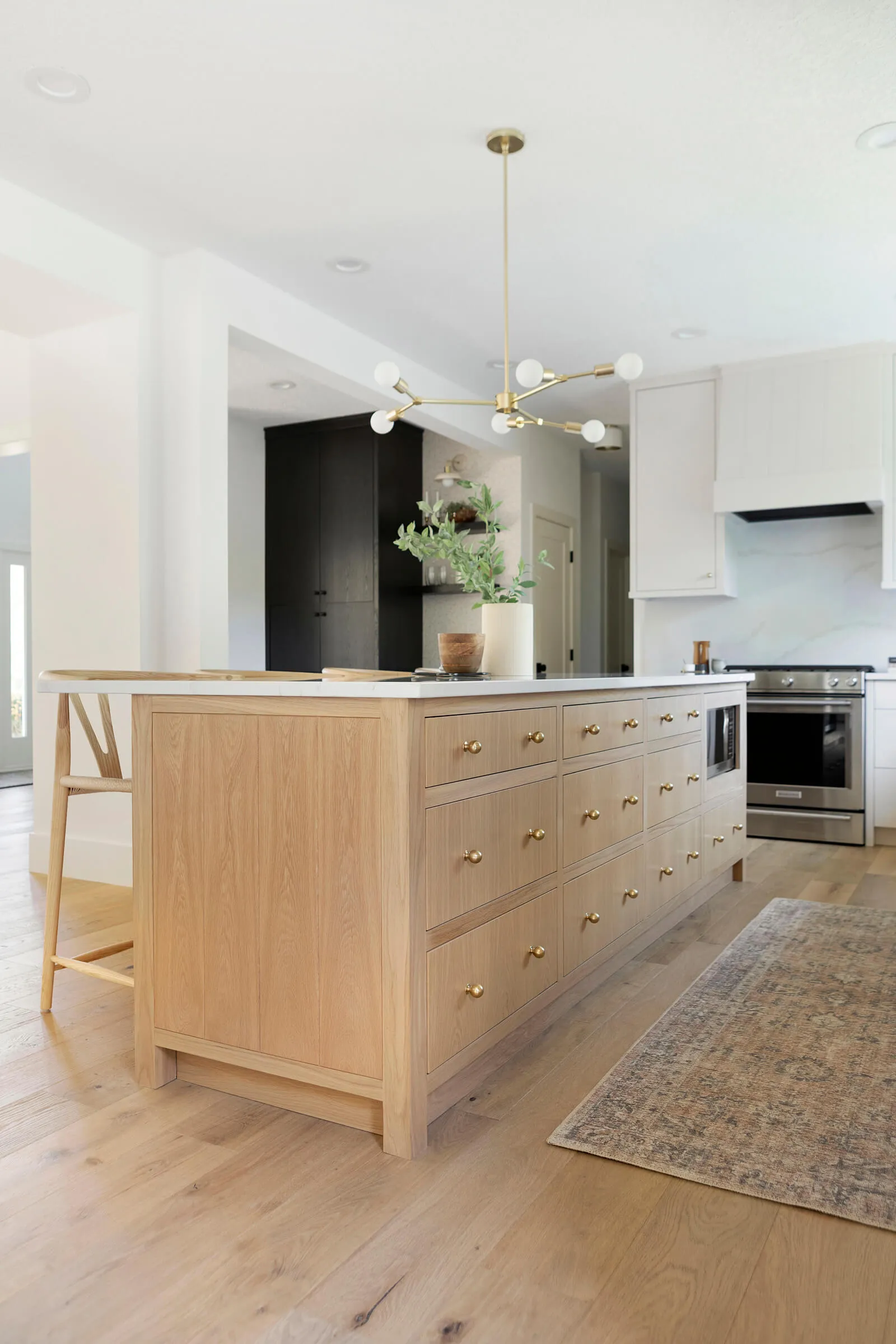 Maple Kitchen Island
Maple is a subtle grain that can be categorized as smooth and even. The natural state of maple is light and bright but accepts stain very easily to be a versatile wood. Maple is resilient, durable and a great option if the kitchen is a high-traffic area in your home.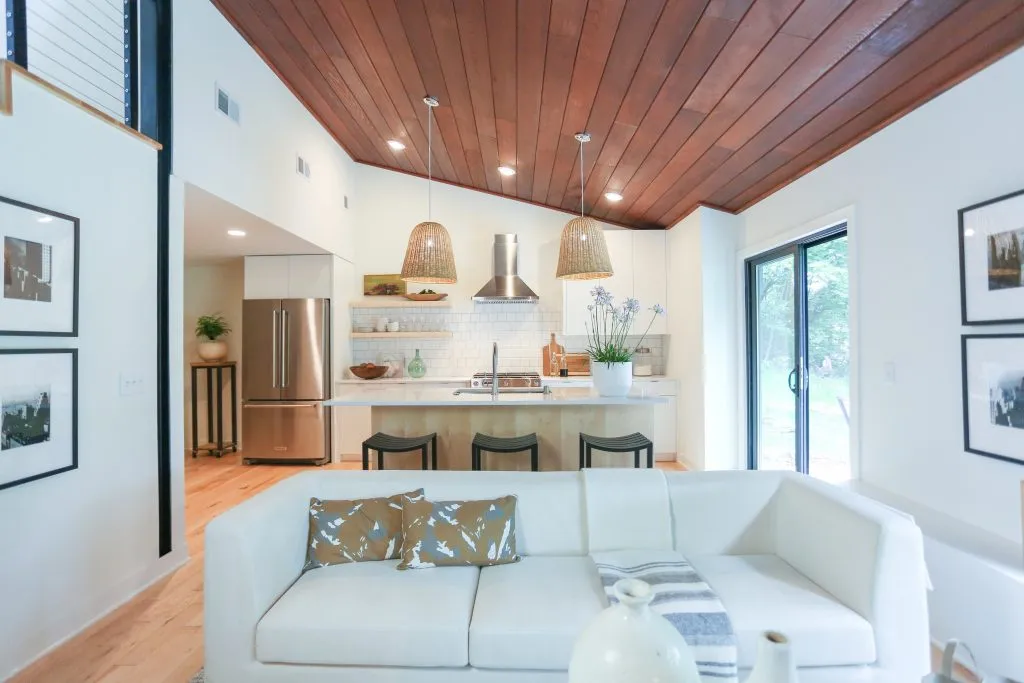 Custom Alder Cabinetry
Another eco-friendly option. Alder is characterized by light brown and red undertones. Straight fine-textured grain. Like Maple & Cherry. This versatile wood can be stained, left natural, or painted. A few considerations when using alder, it's a soft wood that can dent easily and can fade with direct exposure to sunlight. We used this recently in our Kath Home project on the kitchen island.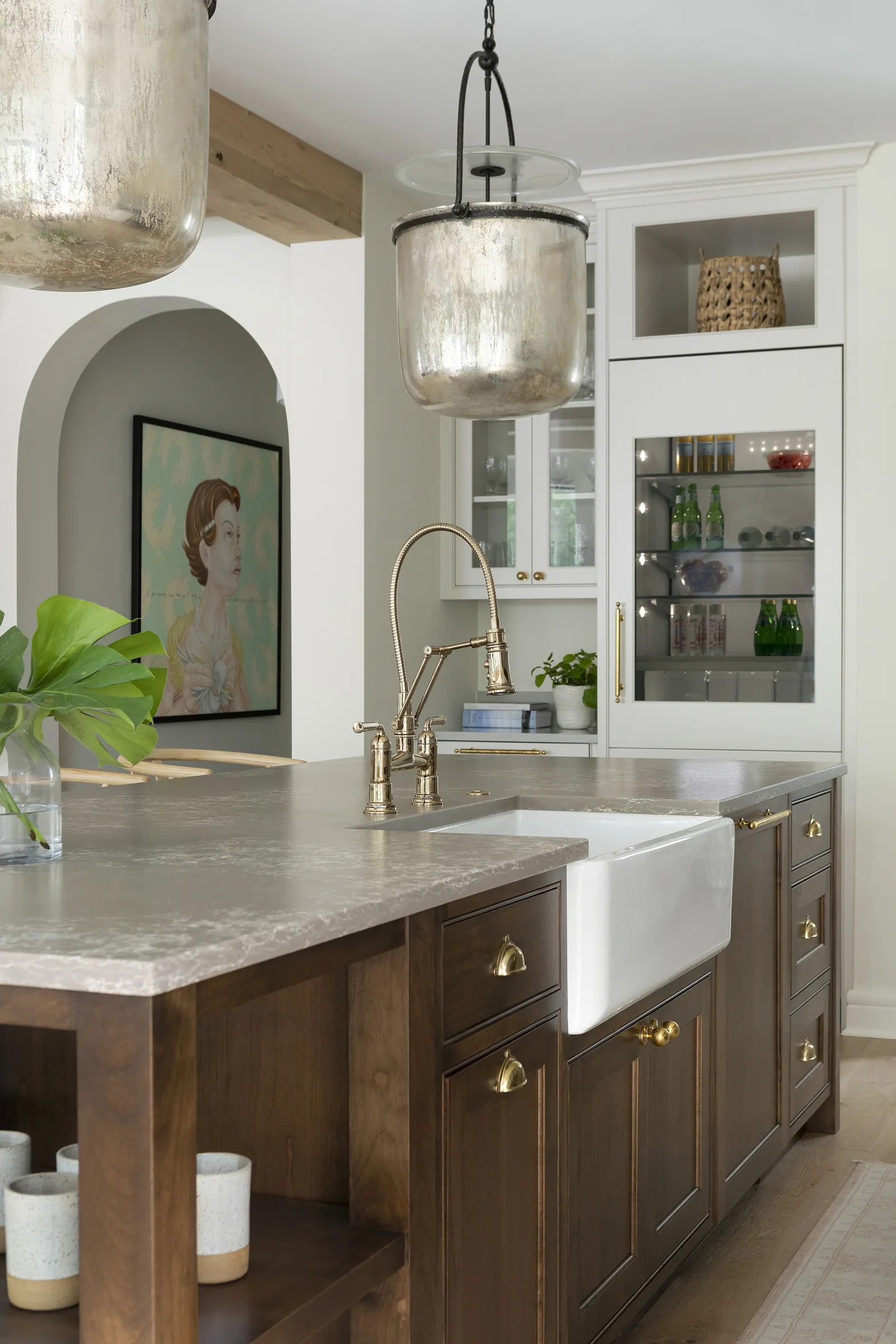 Walnut Wood Details
Walnut has sleek, straight grain patterns. Walnut naturally has a darker wood tone but can come in either light or dark hues and gives rich character to any space. Walnut is considered a luxurious wood since it is not readily available. Walnut can lighten in color as it ages, be mindful when installing this into a space with a lot of natural light.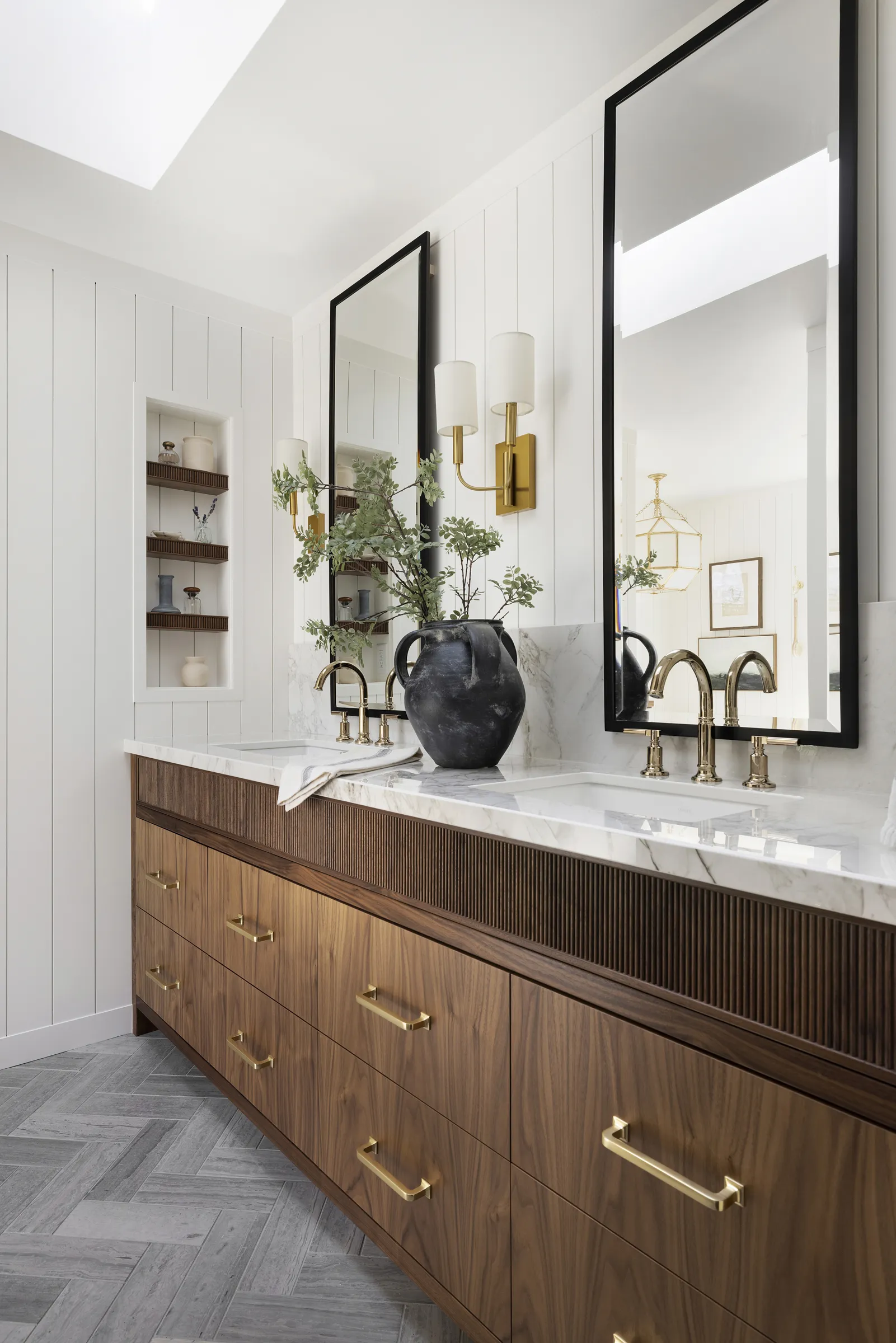 Cherry Cabinetry, Is Back.
Cherry darkens with age and when exposed to sunlight which creates a timeless wood option. Cherry is distinguished by its red to reddish-brown color. It is a softer wood and isn't as durable but makes a huge statement in a home. Cherry has rich characteristics by creating natural patterns in the grain with each knot and pitch pocket. Stay tuned as we will reveal a recent cherry install later this year, sharing below a kitchen from the Jkath archives.
Thanks for following along. Sharing a few recent projects we think you might like:
Princeton Colonial | Kath Home | Ridge Road
Interested in connecting about your home renovation? Say hello here. Keep up with our latest inspiration by following us on Pinterest and Instagram.