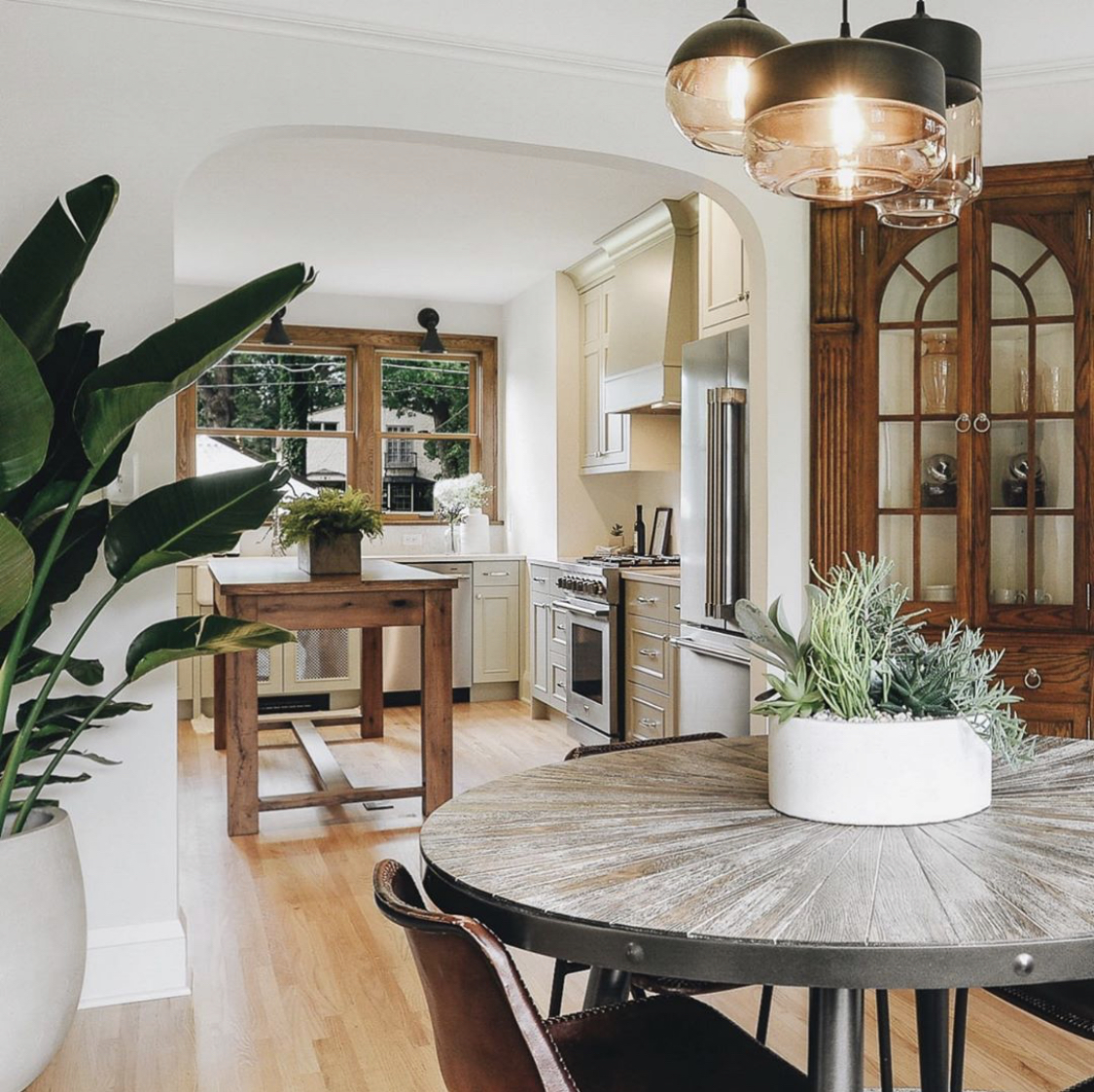 Our Top 10 Spaces
It's always so fun to look back at the year, what we've accomplished, the new clients and friends we've made, spaces that made an impact, and how you 'voted' by reviewing the performance of the following posts. Many of these spaces are no surprise to our team, our excitement to shoot our finished projects is easily translated in your response as well.
Beginning our year in review with #10, Goodrich Tudor mudroom. What we love about this space is the custom cabinetry from our cabinet shop. The throw back mosaic tile in the powder bath by Jeffrey Court and the vintage Turkish rug from Zuma Imports.
Image #9 is our Arden Avenue kitchen reveal. We were thrilled to win a 'contractor of the year award' for this space by our colleagues at the National Association of Remodeling Industry.
#8, Green Lake refresh. This one hits our top 10 every year, we actually competed this space in 2016. It trends on Pinterest as well. We think everyone loves the two tone cabinets, lovely departure from the white on white cabinets we've been seeing in so many spaces.
#7 is Whitegate Lane, a popular modern twist of this kitchen refresh. We get a lot of questions on where we source our floating shelves, these are always custom made in our shop, but there are many retailers online that sell something comparable. Otherwise, search for a local cabinet maker in your area to customize for you.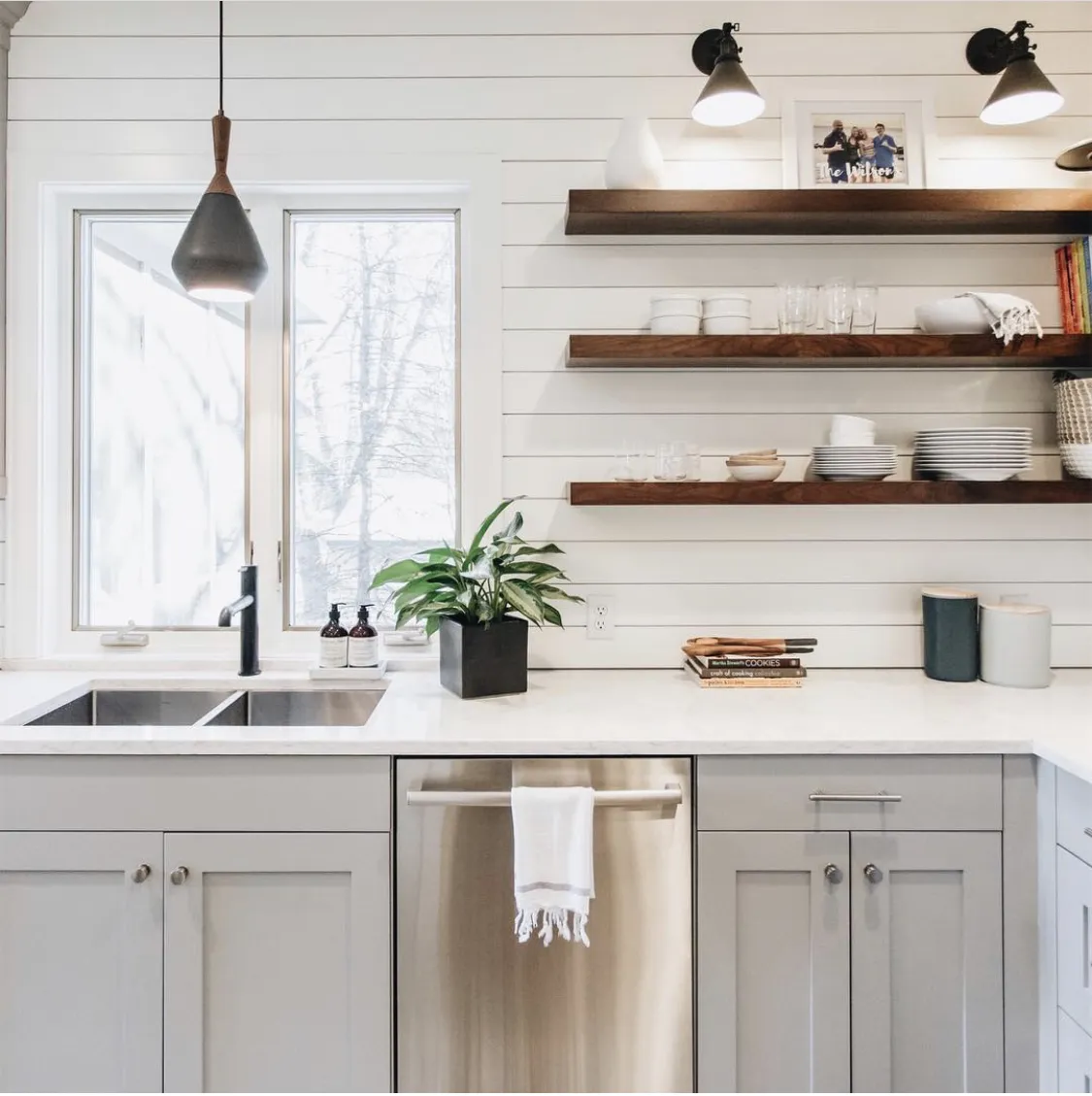 Back to Arden Avenue, #6 and #2 is the kids bath and a show stopper. We love this space for so many reasons, but mostly, because it was a last minute add on. The selections were down and dirty, they worked and they worked well. Also featuring tile from Jeffrey Court and reclaimed timbers on this custom vanity.
The pop of color in this pantry is playful and eye catching. It's no surprise this stands out as our #5 post of the year. We sourced this from Anthropologie, check out our wallpaper round up for sources as well as other inspiration from 2019.
Back to our Goodrich Modern Tudor, and we couldn't be more thrilled to see this view was just as satisfying to you as it was to us… coming in at #4. The blend of the original woodwork with the newly added arched entries to maintain the character of the home are a winning combination. We'd be in remiss if we didn't mention the fresh greenery from our friends at Tonkadale (BEST greenhouse in Minnesota). We also won a contractor of the year award on this space as well in 2019.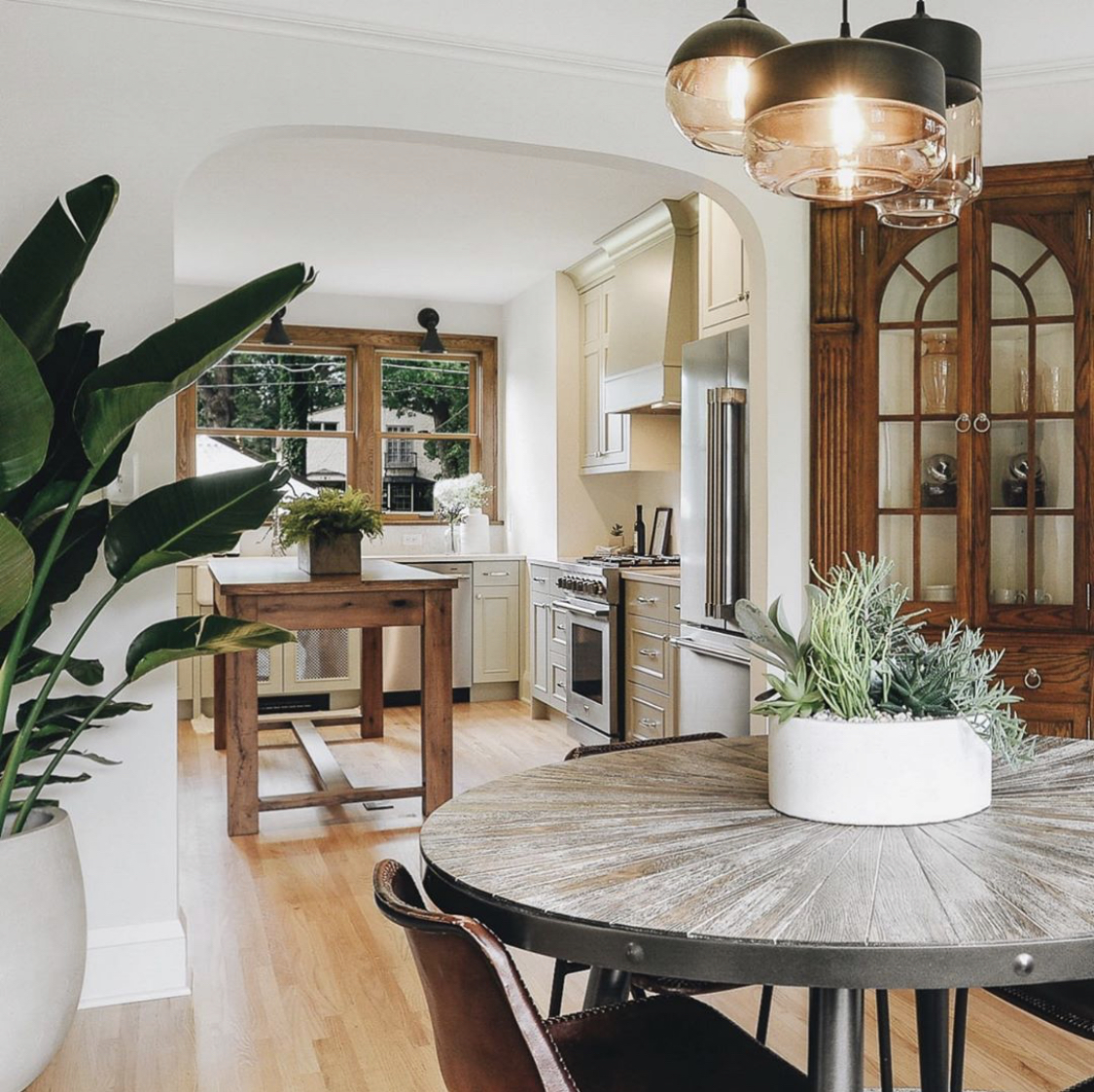 #3 post is our beloved Watson Avenue. This kitchen refresh embodies the colonial charm with timeless finishes throughout. The space was enhanced for increased flow for this growing family who fell in love with their location and were determined to make their space a long term plan.
And finally, our #1 post of the year is back to Green Lake, with an organic reach of 54,329 people and 590 saves. Seriously? Y'all love this space, and SO DO WE!
So fun, we hope you loved our year in review as much as we did! We are so thankful to have our community of followers and supporters that make our work so much fun to share. We strive to be a resource and work hard to answer as many questions and dm's as possible, thank you for making this so much fun. And stay tuned or 2020, really really FUN things ahead!
Katie + Jkath team.
#top10posts, #instagramposts, #top10, #yearinreview, #liveinthedetails, #poststhatperform, #contractoroftheyear, #narimn