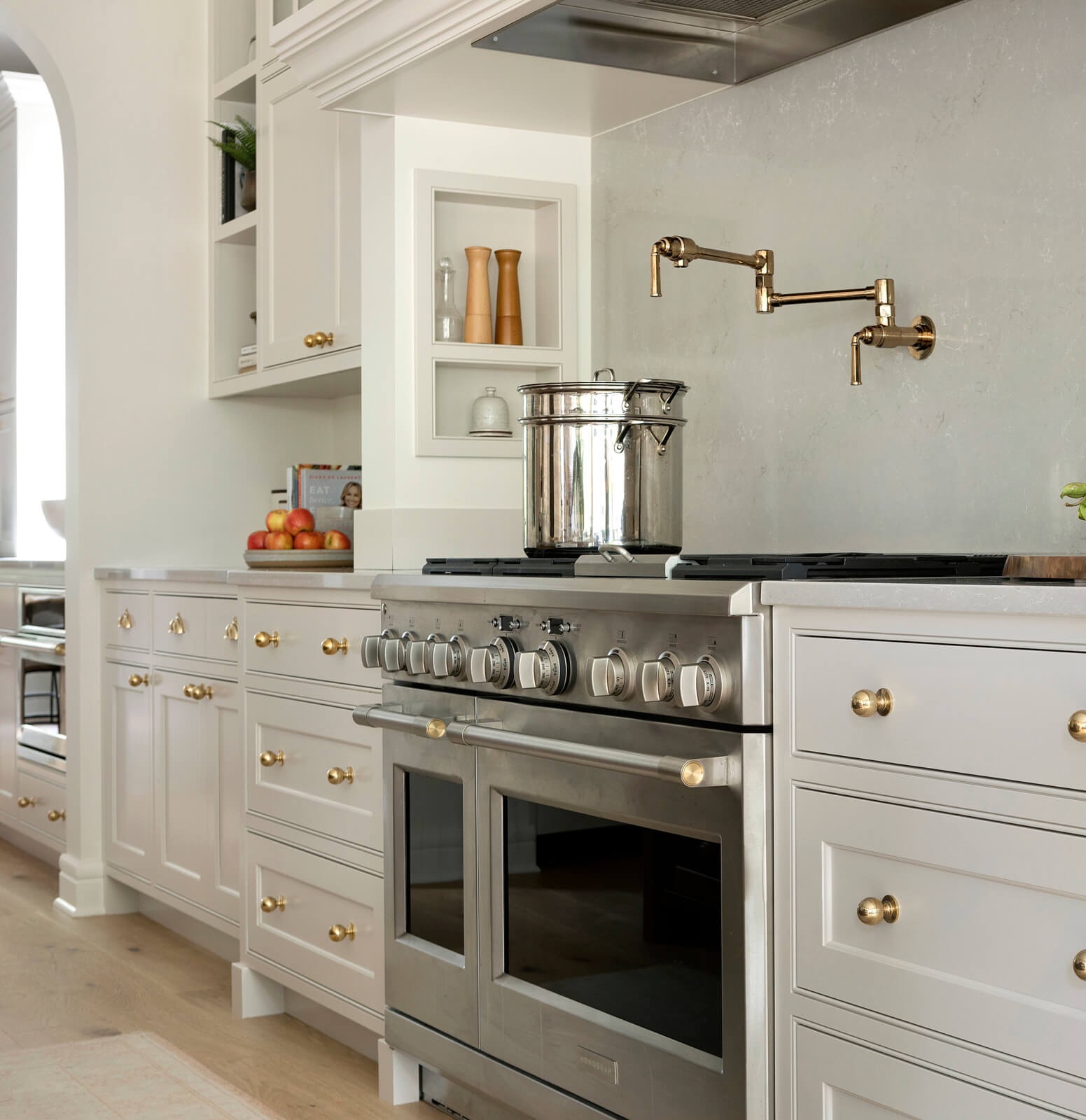 Sunday Saves: Our Favorite Niches
One of our favorite design elements are niches! Cozy corners to tuck away practical and functional decor items. Today, we're sharing our favorite sweet spots and a few of the items we've sourced for our clients to maximize this storage opportunity.
Kitchen Niche for Cooking Accessories
A never before seen angle of our own kitchen, showing the custom niche we worked tirelessly to design, build and install. Measuring current kitchenwares to perfect the height was a critical element. We also opted to paint the niche in our cabinet color, Sherwin Williams Limewash for a subtle contrast in the mantel detail of our range.
It's worth mentioning, I use this niche everyday, and so do our kids. A design element worth the effort. And our favorite salt and pepper shakers can be found here.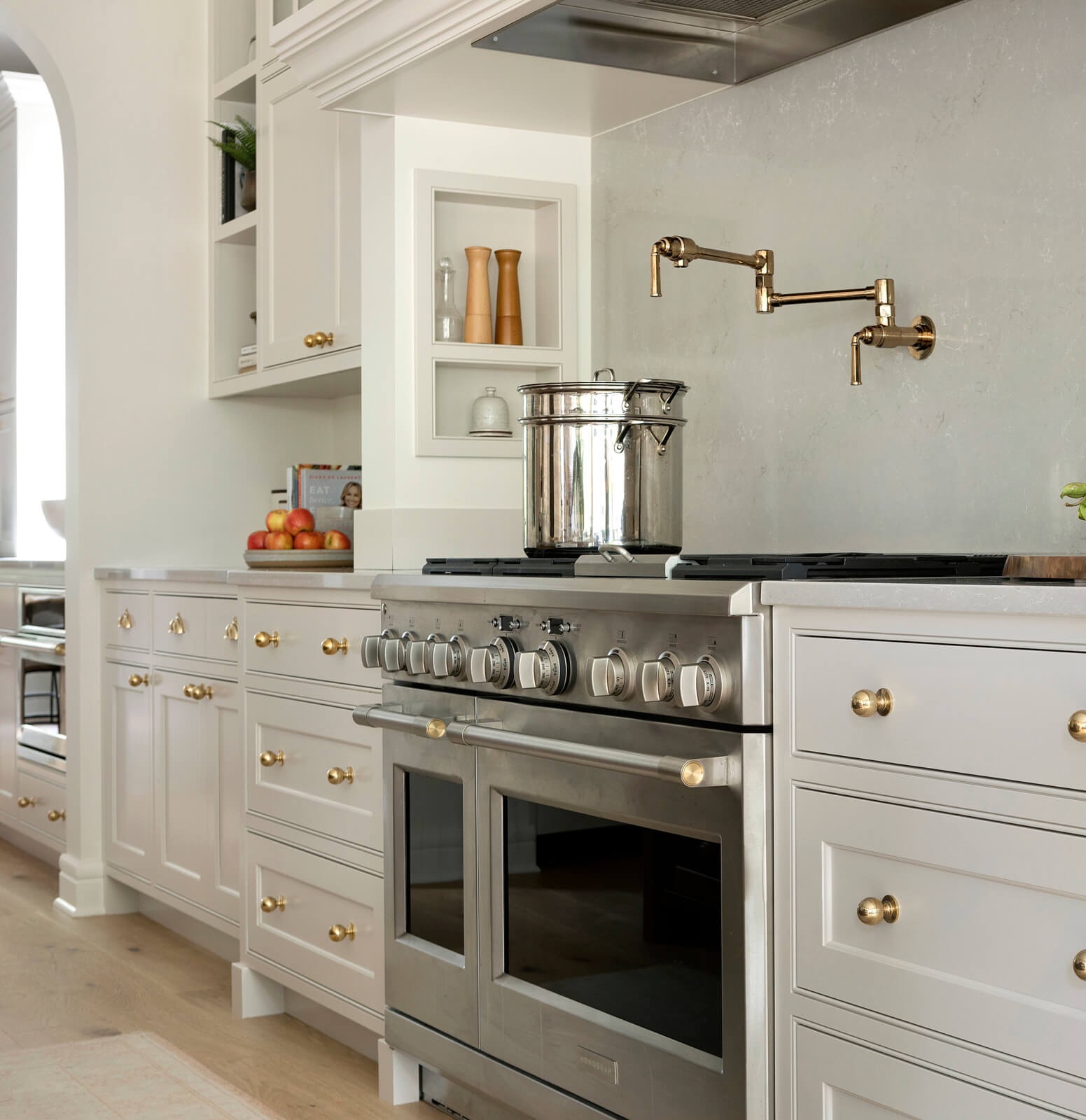 Our Drew Avenue Renovation, features the first kitchen niche we've done. A suggested solution for the same reasons above, also this client was certain the hood mantel was a design element they were comfortable with. With this is mind we suggested the niche detail to complete the look.
With enough countertop space to hold taller elements, we preserved the niche for butter dishes, salt bowls and smaller cooking accessories. The beautiful part, we can customize this to be any height when in the planning phases.
A few favorite butter dishes here.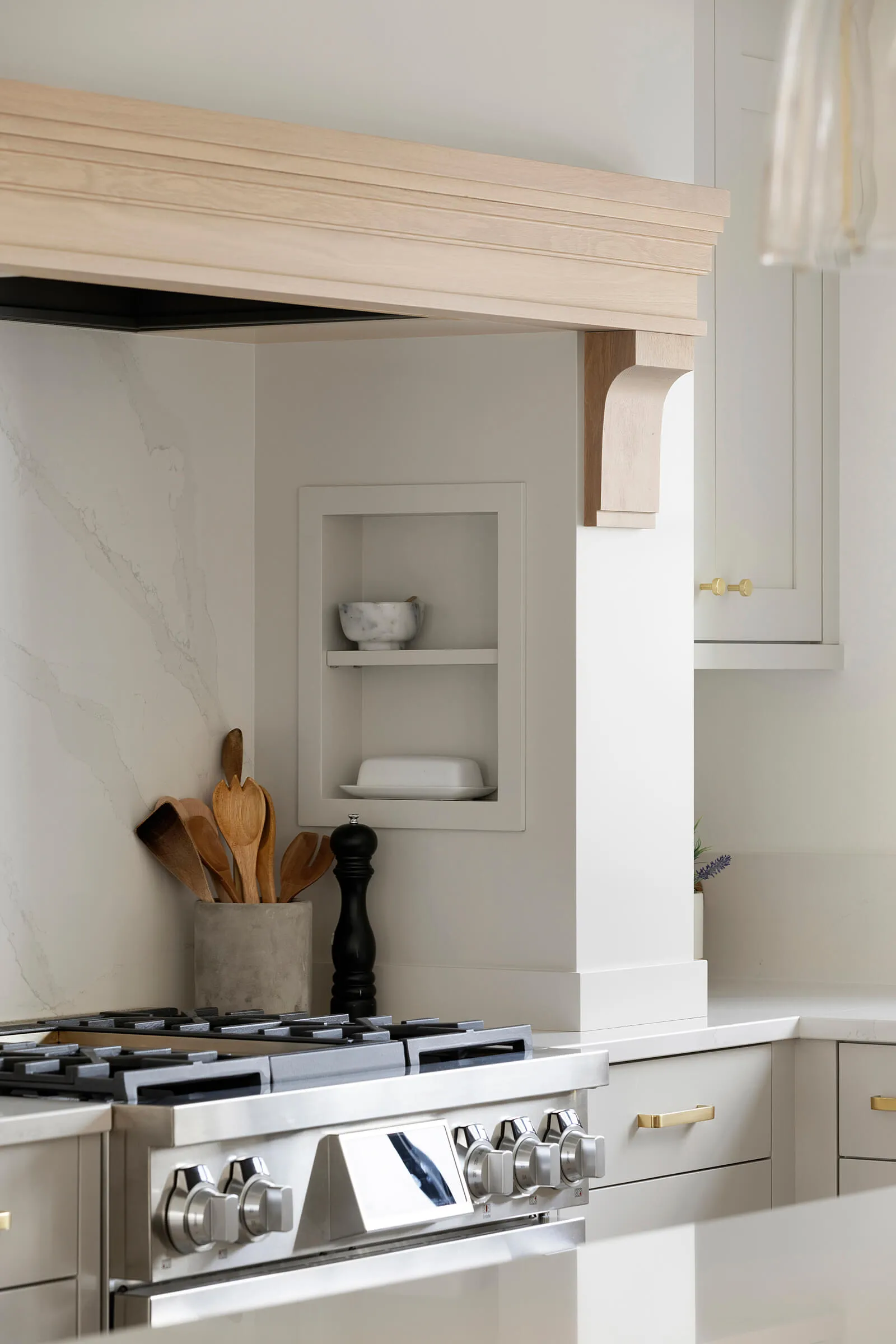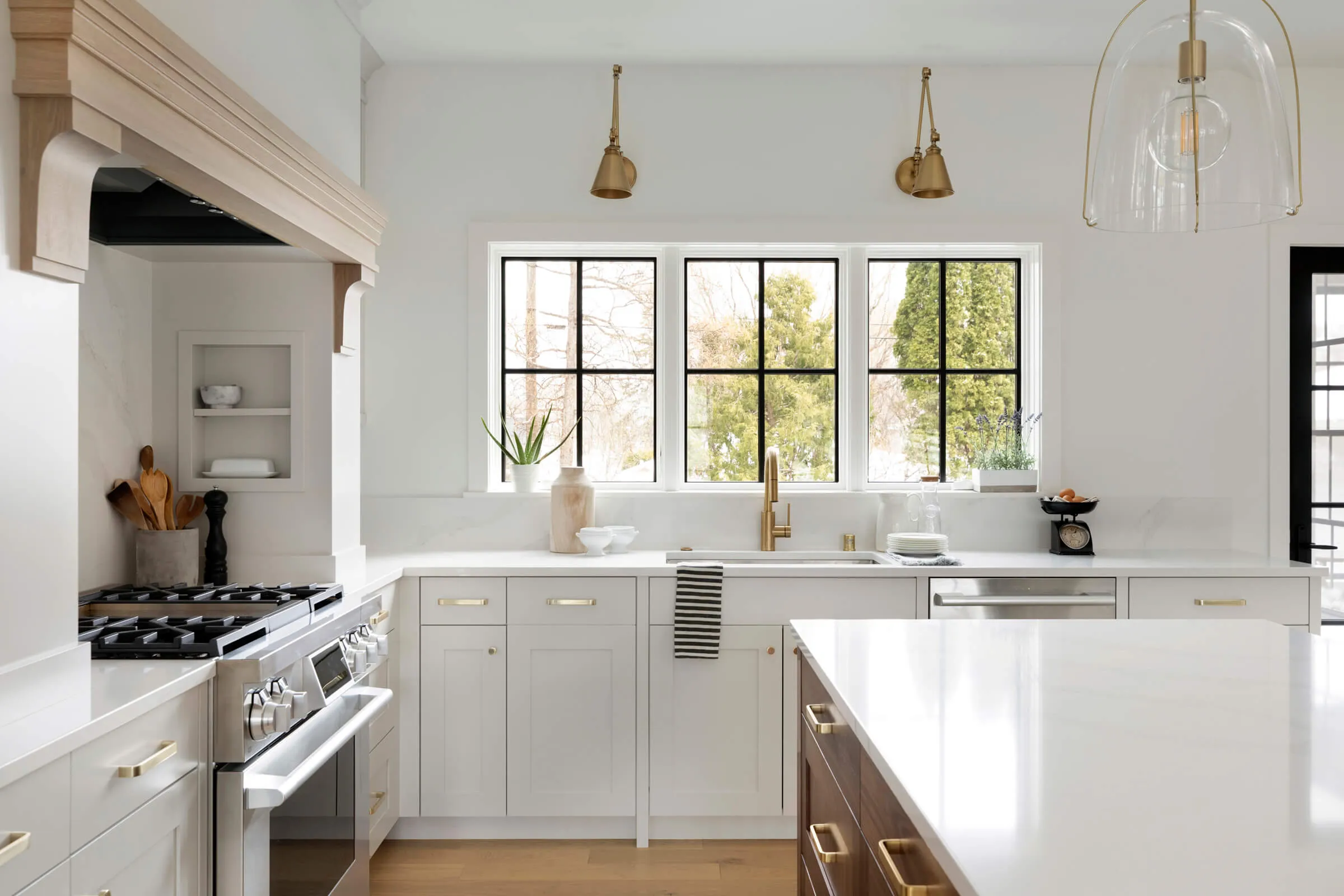 Our 11th Avenue Remodel was a favorite kitchen refresh from 2020, detailed reclaimed wood elements make this Tudor kitchen pop with timeless details for years to come. An added coffee niche for mugs and coffee grounds make this an eye catching moment.
Coffee canister can be purchased here. Coffee mugs were commissioned by local artisan, Buttermilk Ceramics.
Bathroom Niche for Bathtub Accessories
Let's not forget taking a warm bubble bath on a cozy Fall weekend afternoon. A place to tuck candles, bubble bath or even a glass of wine comes in handy. Our Bayard Avenue addition has plenty of niche storage for all of the above.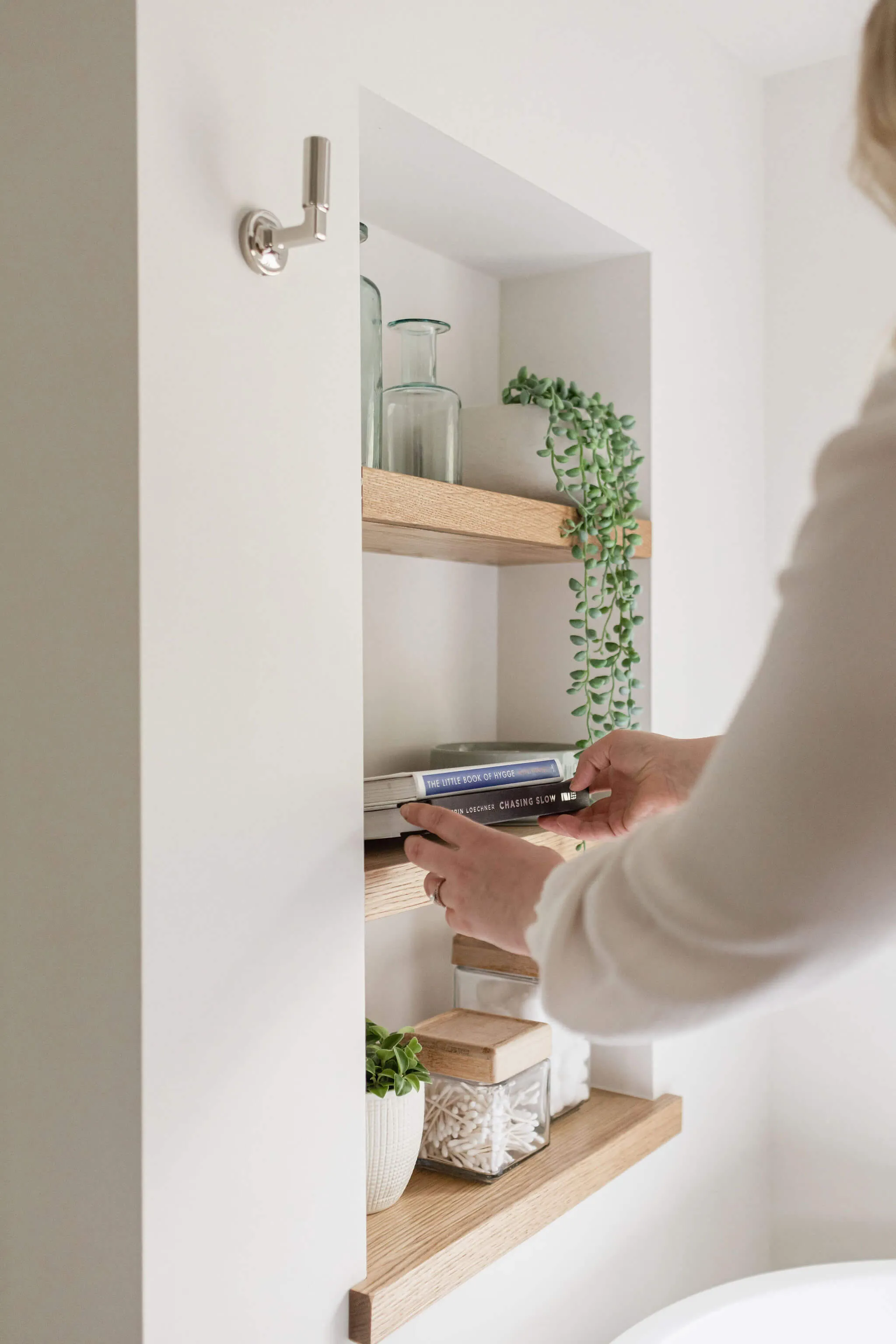 Our Most Common Niche – The Shower Niche
We've been designing this element for years, always taking proper measurements when planning design details as well incorporating just the right tile installations to compliment style and function.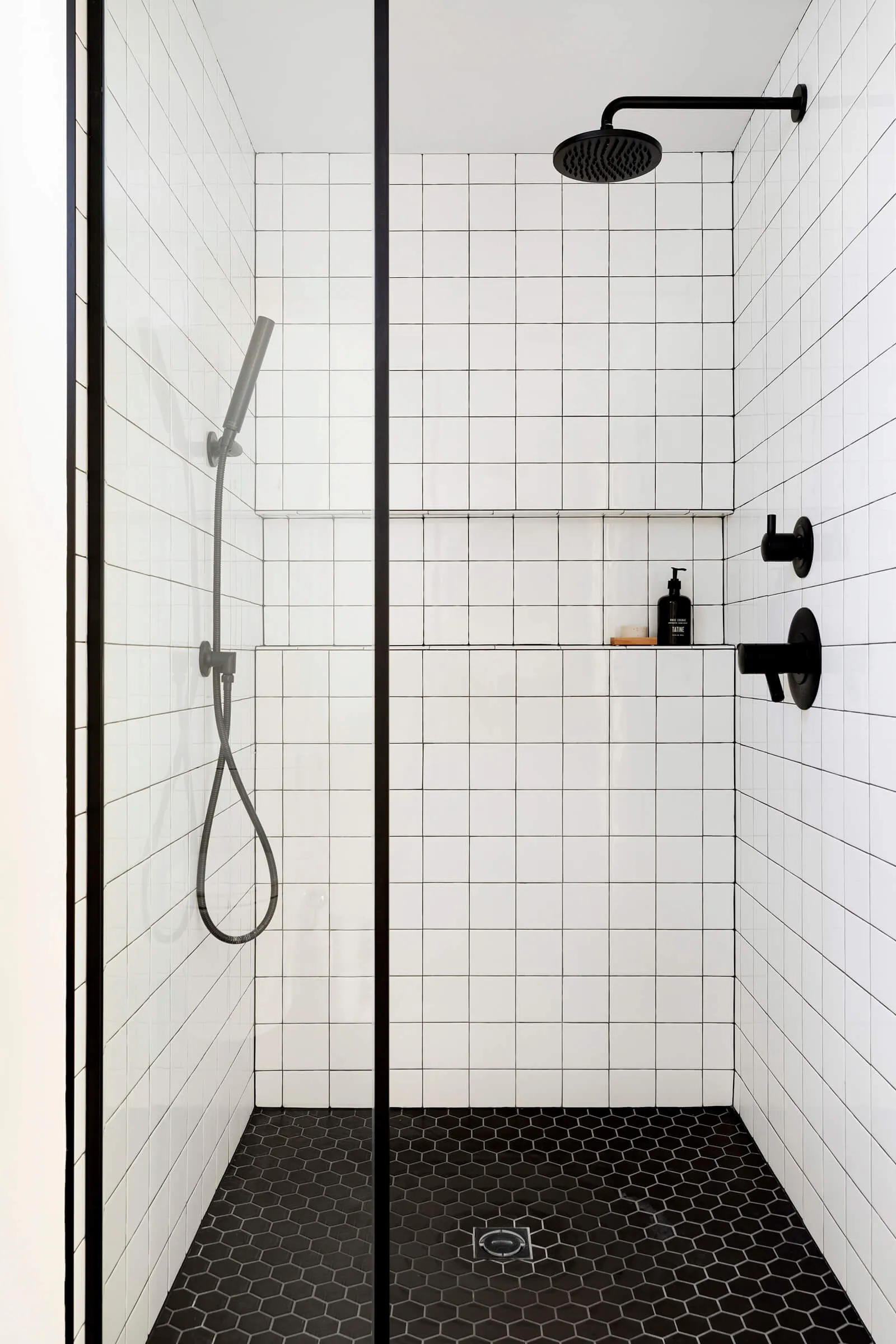 Sharing a few recent projects we think you might like:
Thanks for following along,
Katie Kath + Jkath Team
Interested in connecting about your home renovation?
Keep up with our latest inspiration by following us on Pinterest and Instagram.