NINE Reveals We Shared in 2020
We certainly wouldn't be here today sharing these fabulous reveals without our amazing clients. The blog and overall marketing piece has become a passion of ours, but we couldn't do it without our clients dedicated to making their spaces beautiful, in so many ways. As we close out 2020, we're sharing the top none projects we've revealed this year.
Our entire year of marketing revolved around this whole house renovation. Taking the single story home down to the foundation and rebuilding our clients dream home, was a DREAM! We are beyond thrilled to call these clients friends.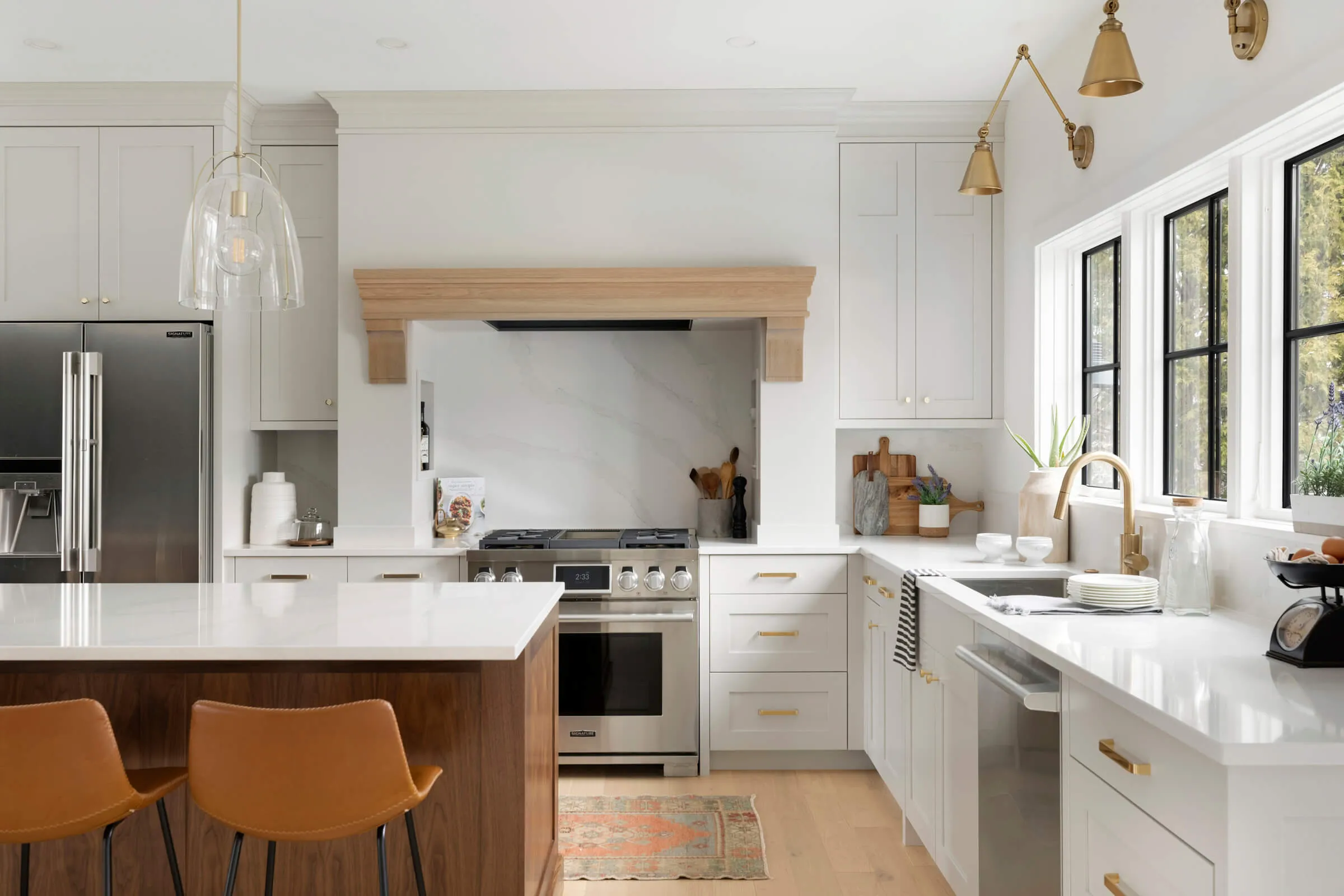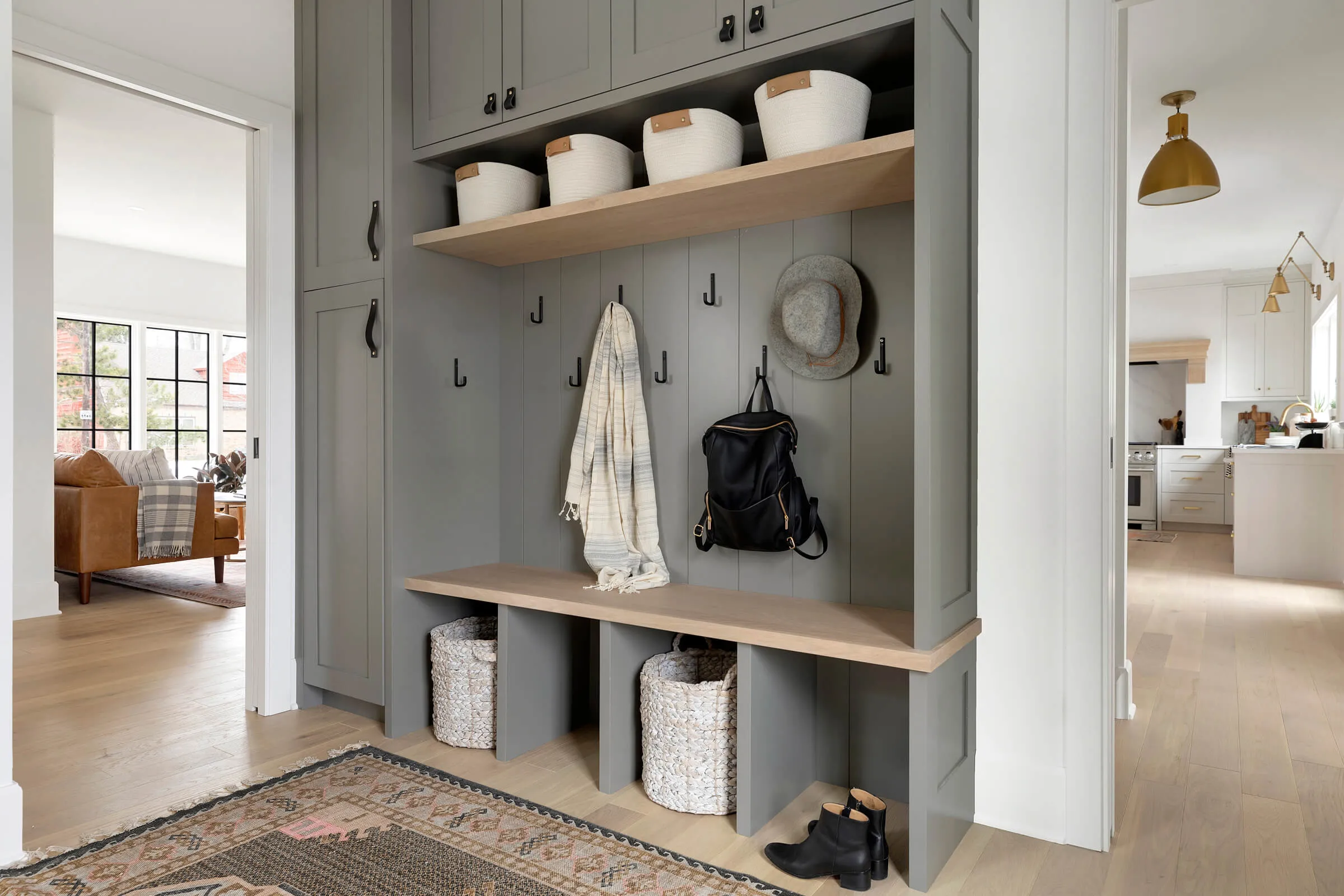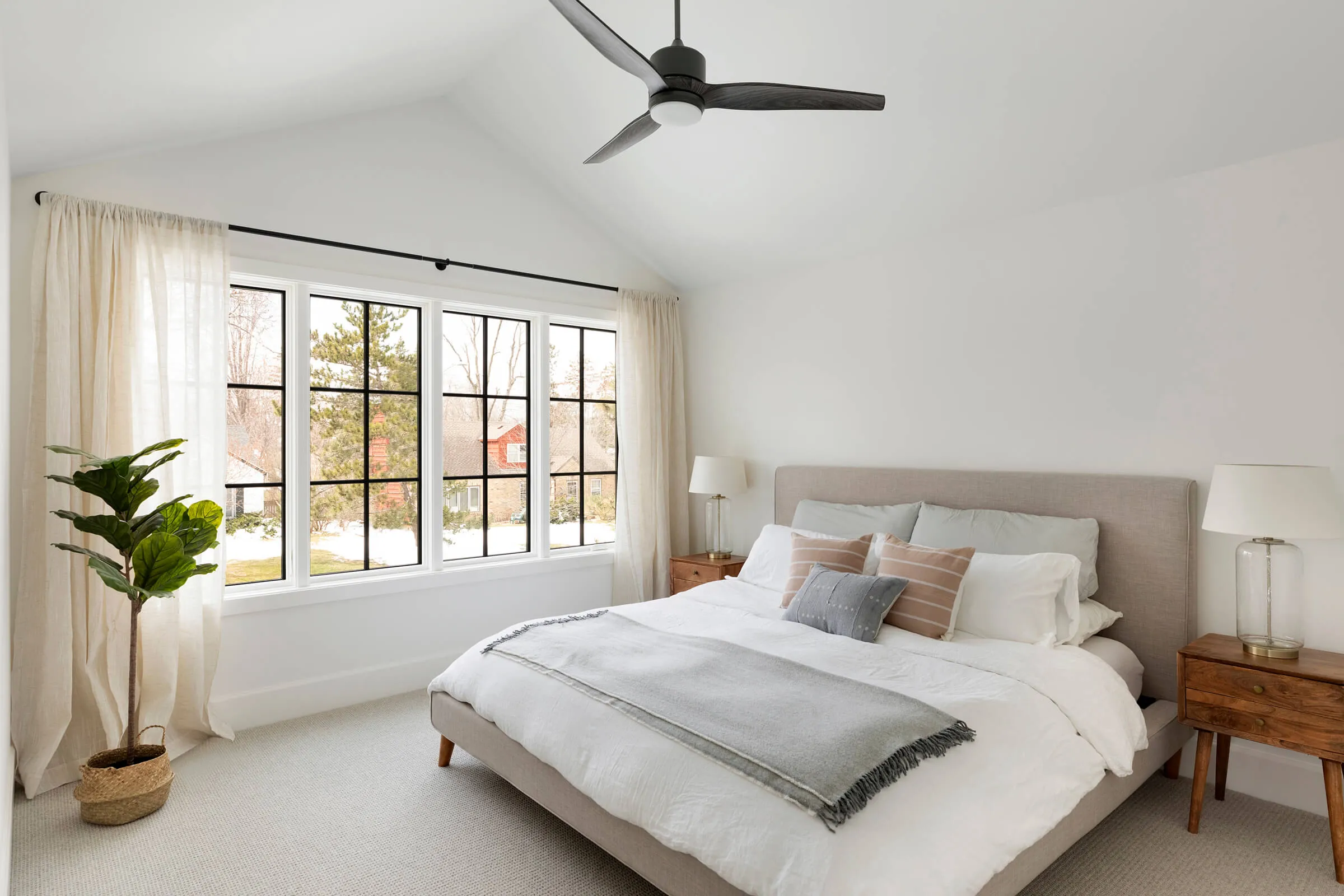 Kitchen | Living + Dining Rooms | Mudroom + Powder Room | Primary Bed + Bathroom | Kids' Bedrooms + Bathroom | Exterior
An unexpected client, not too far from our office had a less complicated project for us, one we were ready to hand to Katie Wick as her first project from beginning to end in 2020. A full attic renovation incorporating an owners' suite, just as the pandemic was hitting home.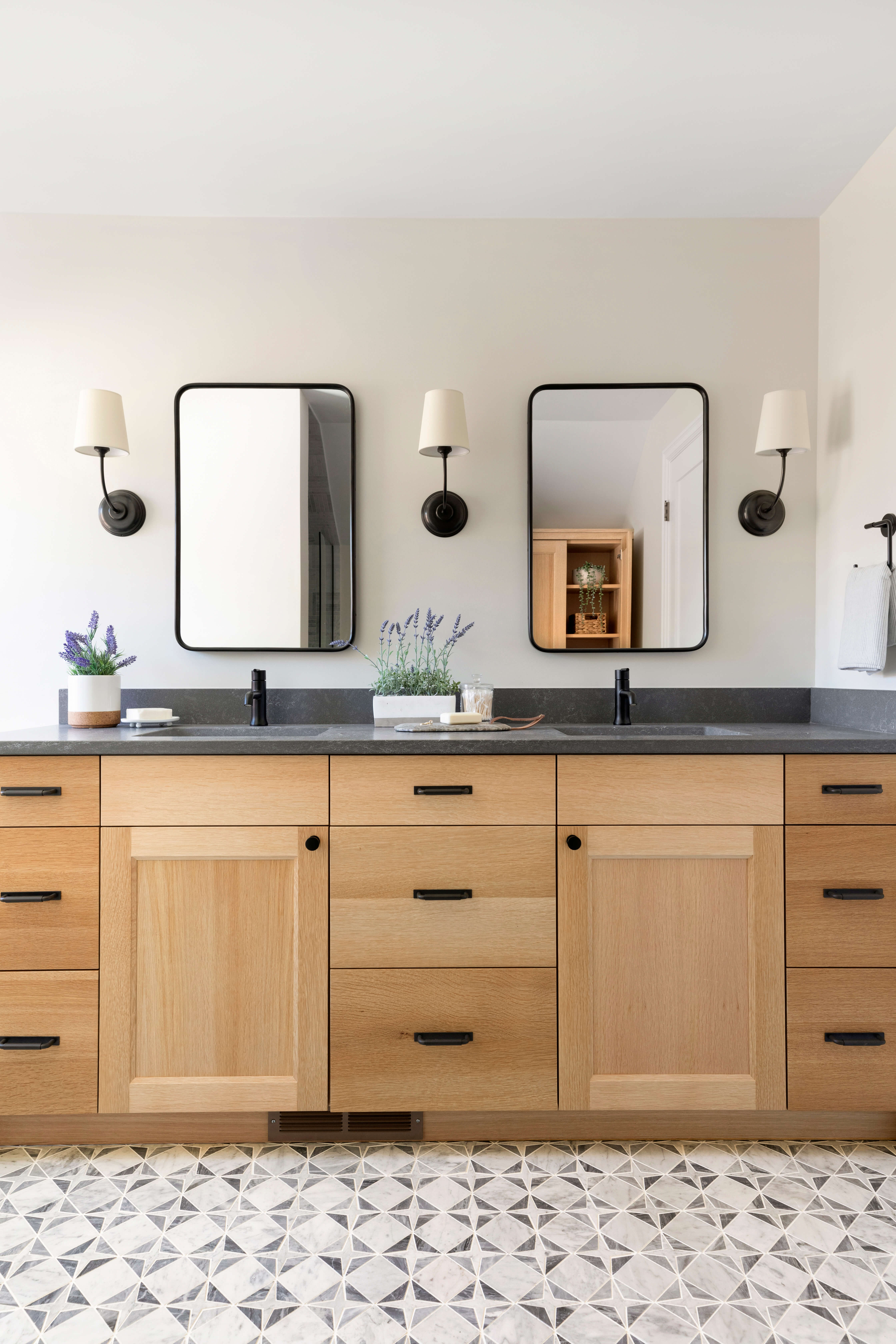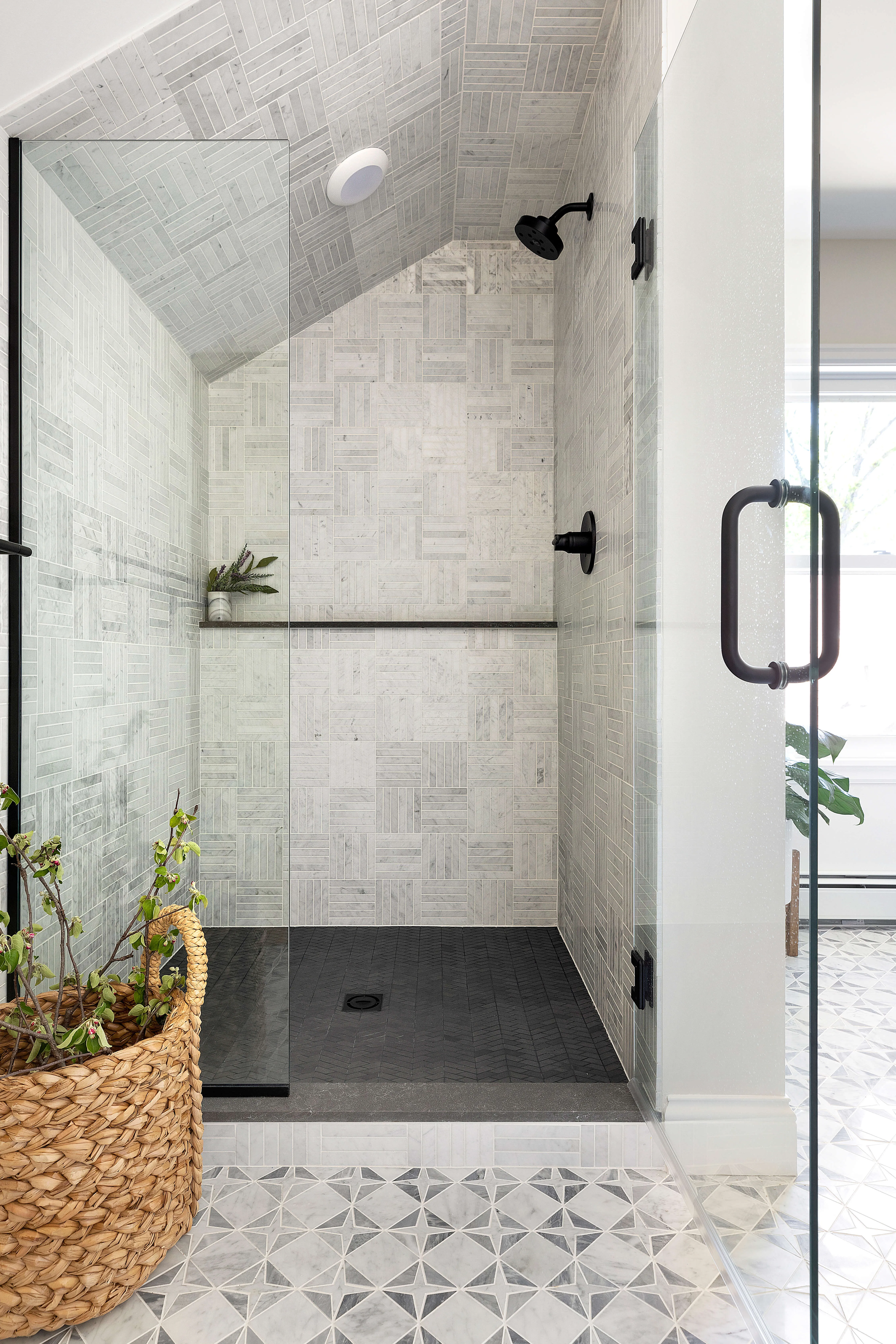 A recent reveal that caught the eyes of many with the unique ombre pattern tile install. Inspired by our client's saved images, we created this install using Fireclay hexagon tiles.
Repeat clients are the best clients. Back for round two we completed not one, but two bathroom refreshes. Preview the kitchen remodel we did a few years back here.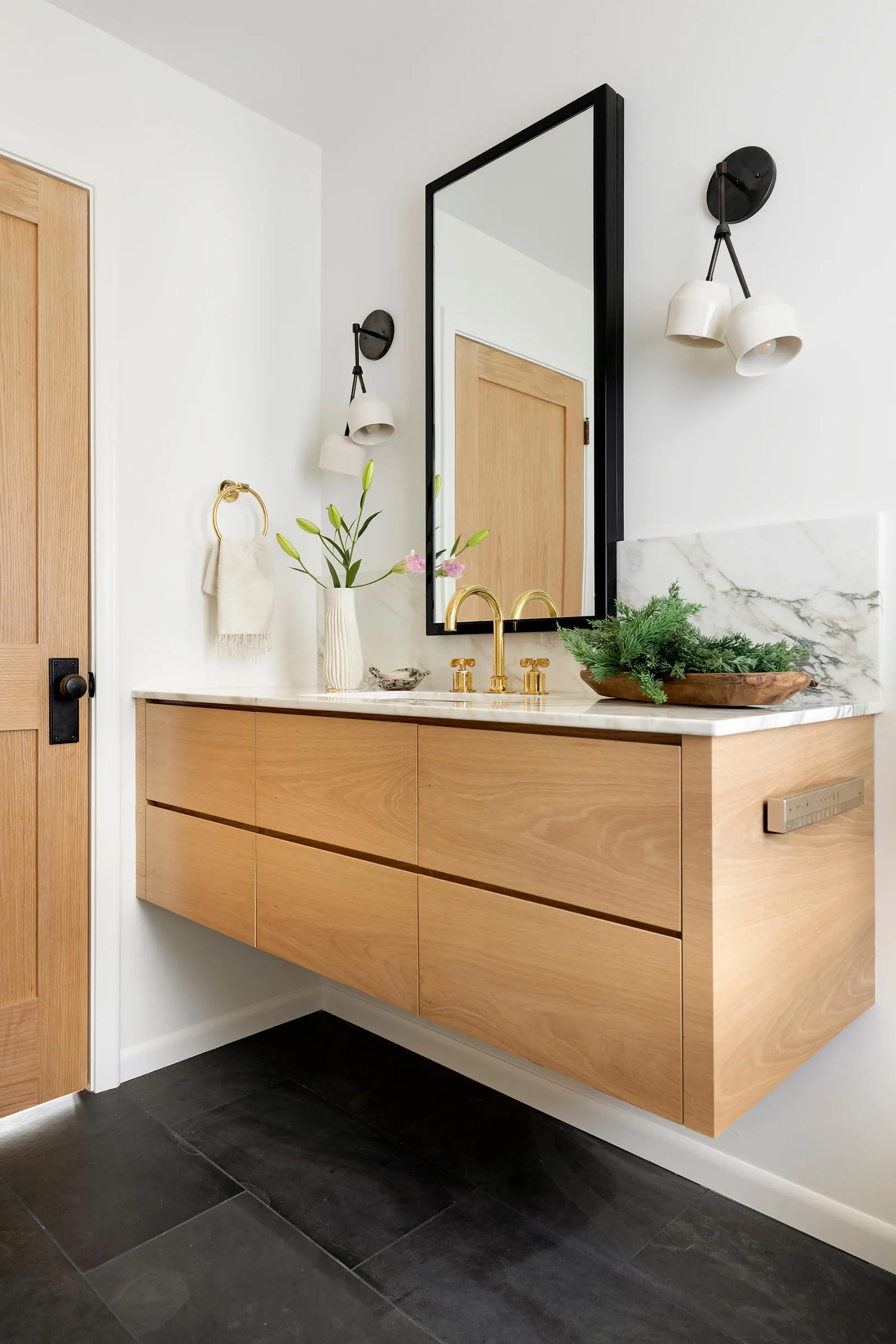 Shhh, we actually haven't formally released the reveal of this one yet. But, it's done and we're way too excited about the end result of this kitchen renovation in St. Paul, MN. Sharing an advanced sneak peek here, with more to come in the New Year.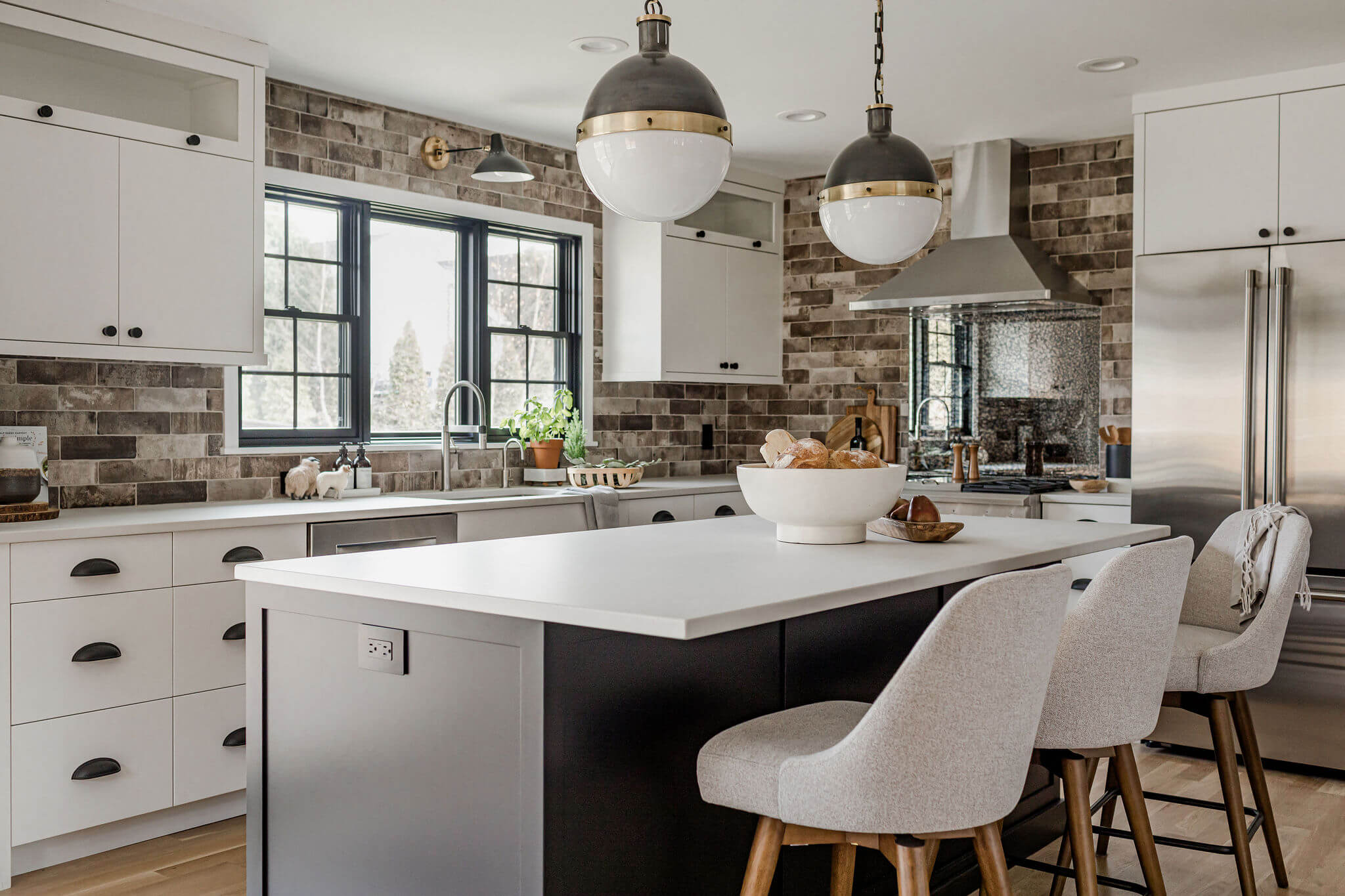 This project is what we call scope bleed .. starting with a few reasonable projects, and working with our clients wish list to let it grow in scale, and design. A true form of craftsmanship and beauty at every turn.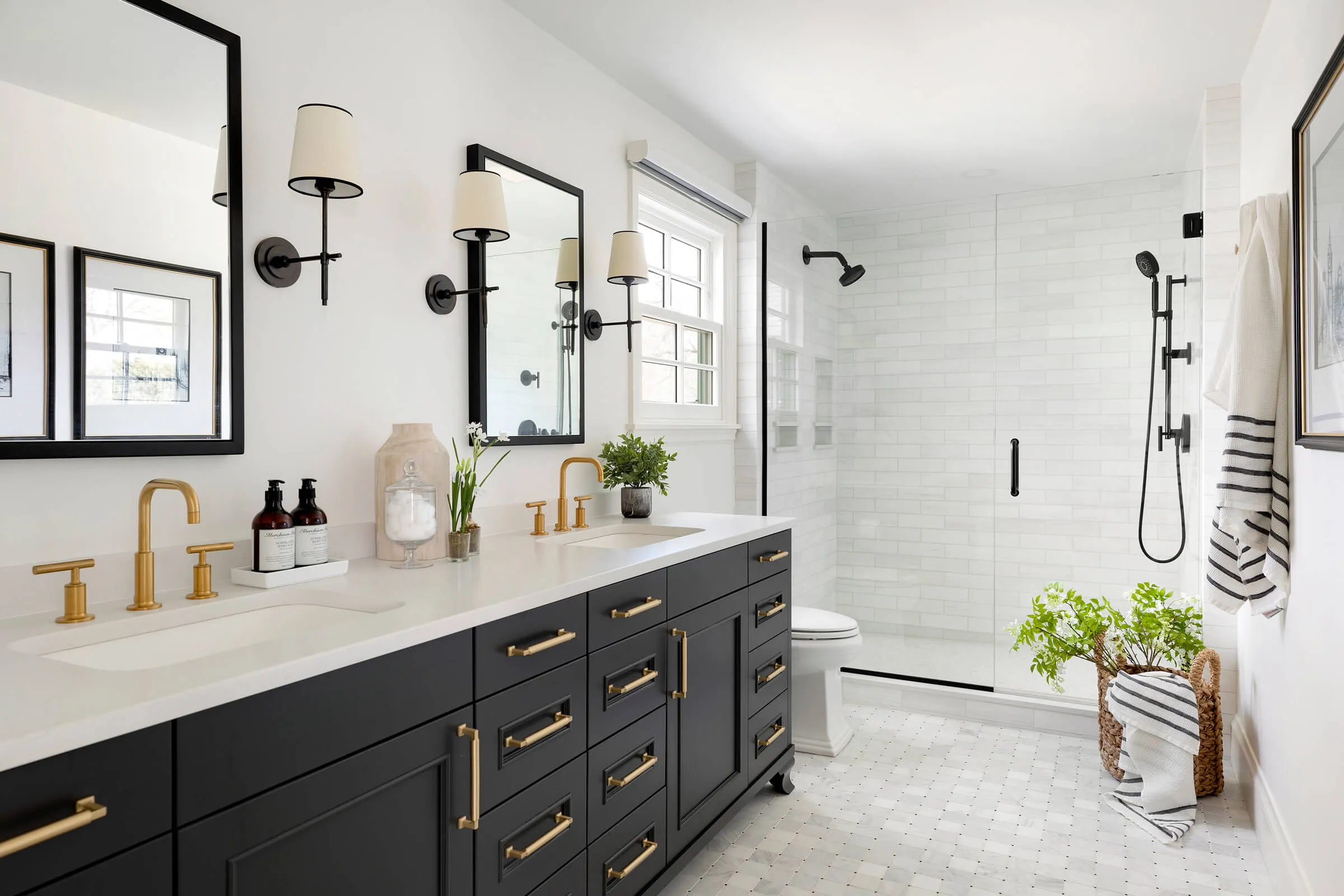 Calm and Cool West Shore Drive
Our client knew what she wanted and needed a team to make it happen. So that is exactly what we did, with a lot less design input and a focus on the craft, we were able to deliver a beautiful custom kitchen renovation.
And last, but not least, we need to give a shout out to our custom cabinet only projects, delivered to our friends in the industry (note: we cannot take credit for anything other than the custom cabinets in these images). These spaces were designed and built by the talented construction2style team. Our cabinet team, father and son duo work tirelessly to deliver every time.
2020 we earned our wings, in more ways than one. 2021, we're ready to fly – we want you to come along for the ride. We will be sharing three new reveals in the next several weeks. Stay tuned!
Katie Kath + Jkath Team
Interested in connecting about your home renovation?
Some recent projects from our team we think you might like:
Keep up with our latest inspiration by following us on Pinterest and Instagram.