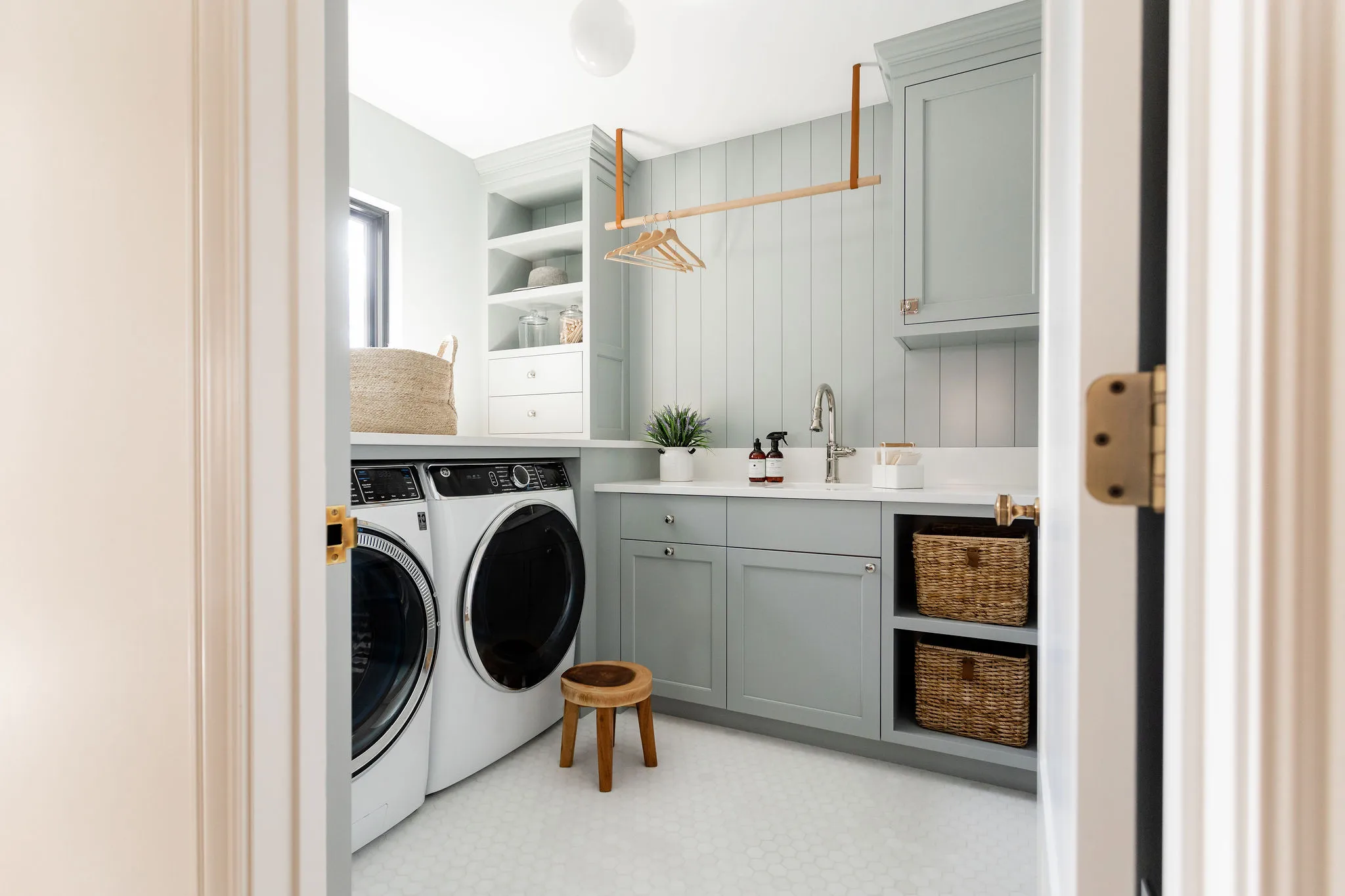 Laundry Room Makeover
Laundry rooms have become one of my favorite small spaces to design. It's a great use of BIG impact, unique design elements and bold statements. I also love introducing unexpected moments, you know, the ones your partner will say – "why would we need THAT in a laundry room"
Take a look at our laundry room within our personal home, with inspired content to take on your own makeover this year.
Monochromatic Statement
Easier said then done when it's your own laundry room, we took a few risks with many of our subcontractors asking questions along the way. But I was certain I could visualize the end result. I love how we applied the same color, Boothbay Gray by Benjamin Moore, to the cabinetry, walls, baseboard and crown molding. Also feeling very neutral and won't tire of this anytime soon.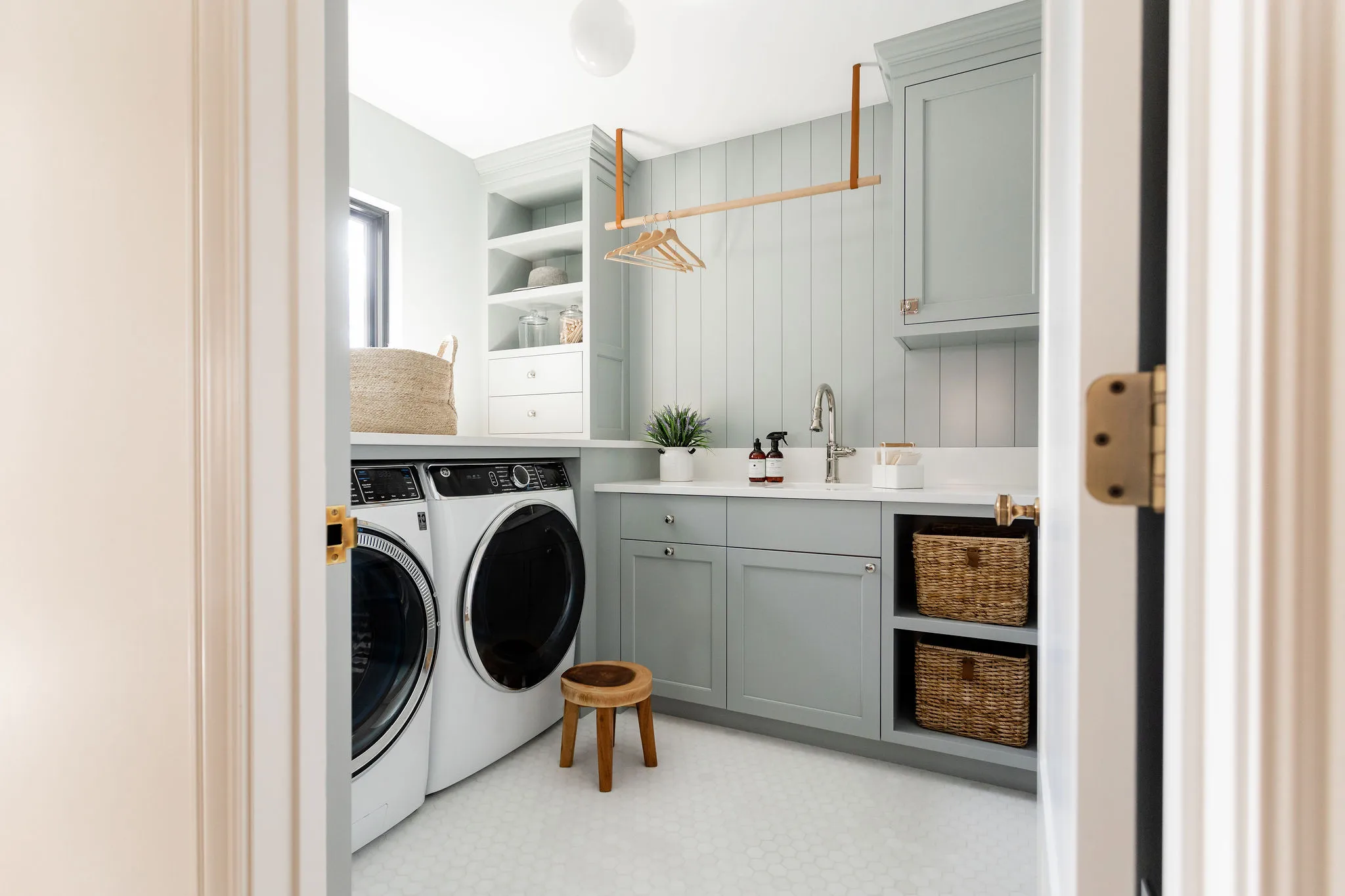 Decorative Storage
Combined with open storage for oversized baskets, we also added countertop drawer storage. It's a different way of thinking about how to use your space, but helps keep everything organized and in it's home. We also find ourselves using this as walk in storage for cleaning supplies, back up linens, toiletries where we all come to replenish smaller bathroom storage.
Contrast
In addition to the monochromatic paint color, we opted for a contrasting white quartz countertop from HanStone Quartz in Drift and natural stone hexagon floor tile from Jeffrey Court Tile. We love the paired sink and how fresh it all looks when paired together. Don't be afraid to add fresh (or faux) greenery to your space as well.
Not Mixing Metals
While we love mixing our metals, we stayed loyal to my favorite polished nickel finish in this space. We sourced our hardware from Rejuvenation and added the optional square backplate for a decorative detail. Massey polished nickel cabinet knob can be found here.
We sourced a pull down faucet from Brizo with the classic Artesso collection also in polished nickel.
Room With a View
When walking upstairs, what will you see? What kind of impact do you want to make? Stick with your instinct, what was that first image you pinned or saved in your IG feed – go with it. It's a small enough space to warrant big impact, a great opportunity to have fun with it.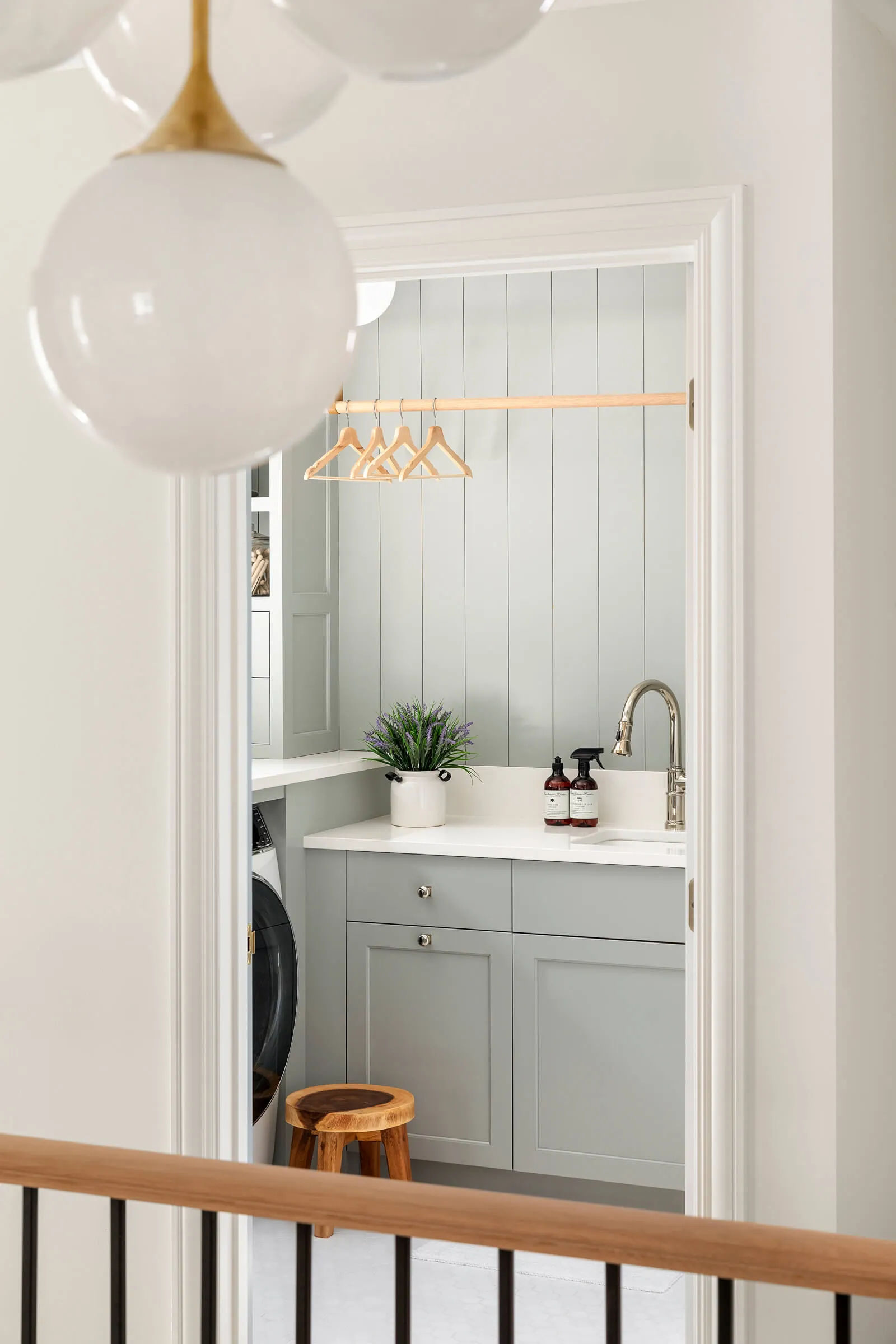 Sharing a few recent projects we think you might like:
Thanks for following along,
Katie Kath + Jkath Team
Interested in connecting about your home renovation?
Keep up with our latest inspiration by following us on Pinterest and Instagram.