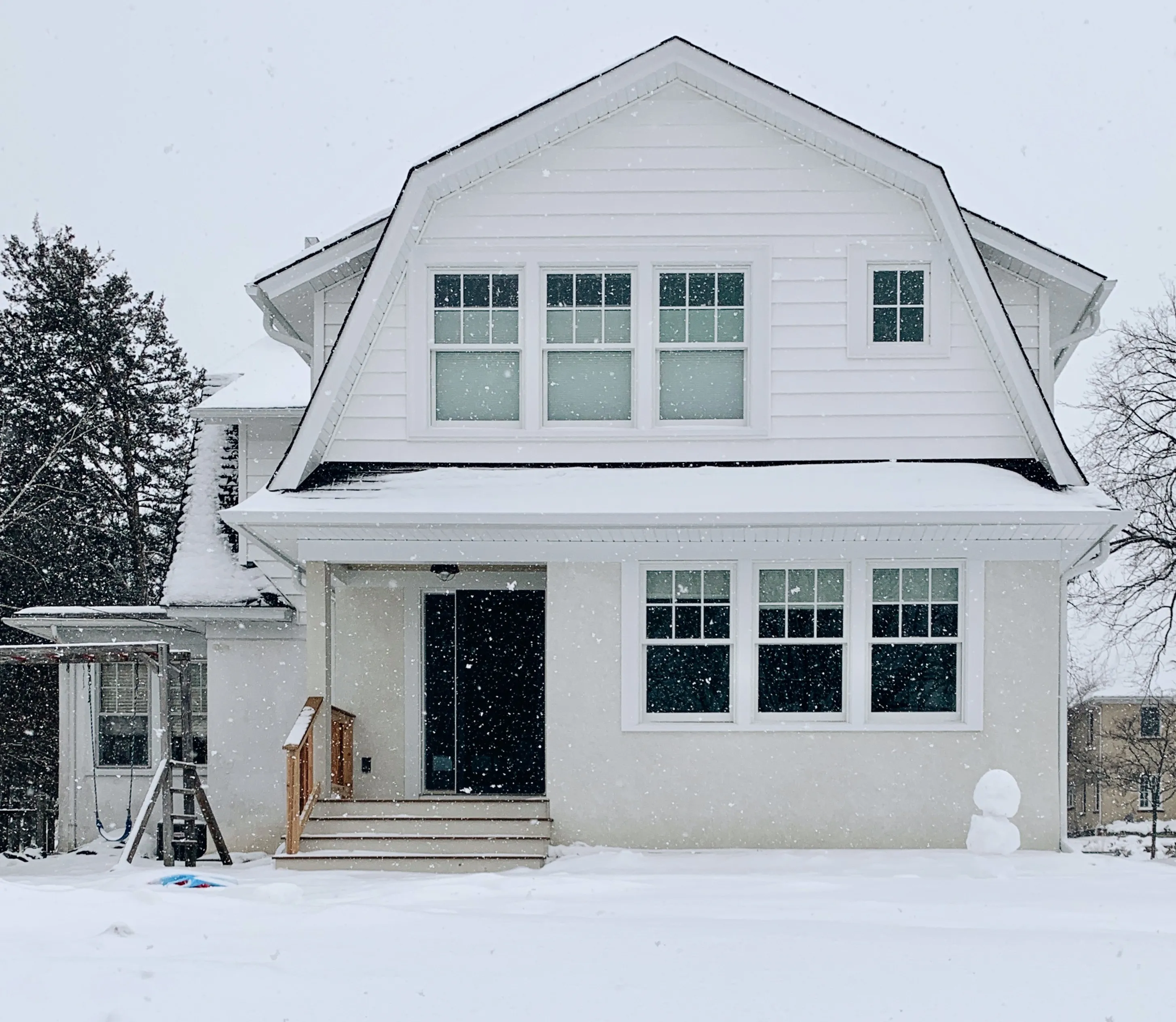 Gambrel Addition on The Creek
A look inside our gambrel addition on the creek in Southwest Minneapolis. We have been covering a lot of the exterior of this home on social media because of the unique roof style created by architect Kathryn Olmstead.
We have been pretty quiet since the end date of this project. This week we headed back to put the final touches on it and we are so happy with the results. From our initial meeting with these clients we knew this was a 'must have' project for our team. We have a shared sentiment and love for the character and integrity in these old city homes. With plenty of backyard space, our clients had long dreamed of doing a two story bump out and full foundation to add a finished basement space for a music studio.
As you can see in the before image here, the original character and integrity of the home have been renewed with the addition.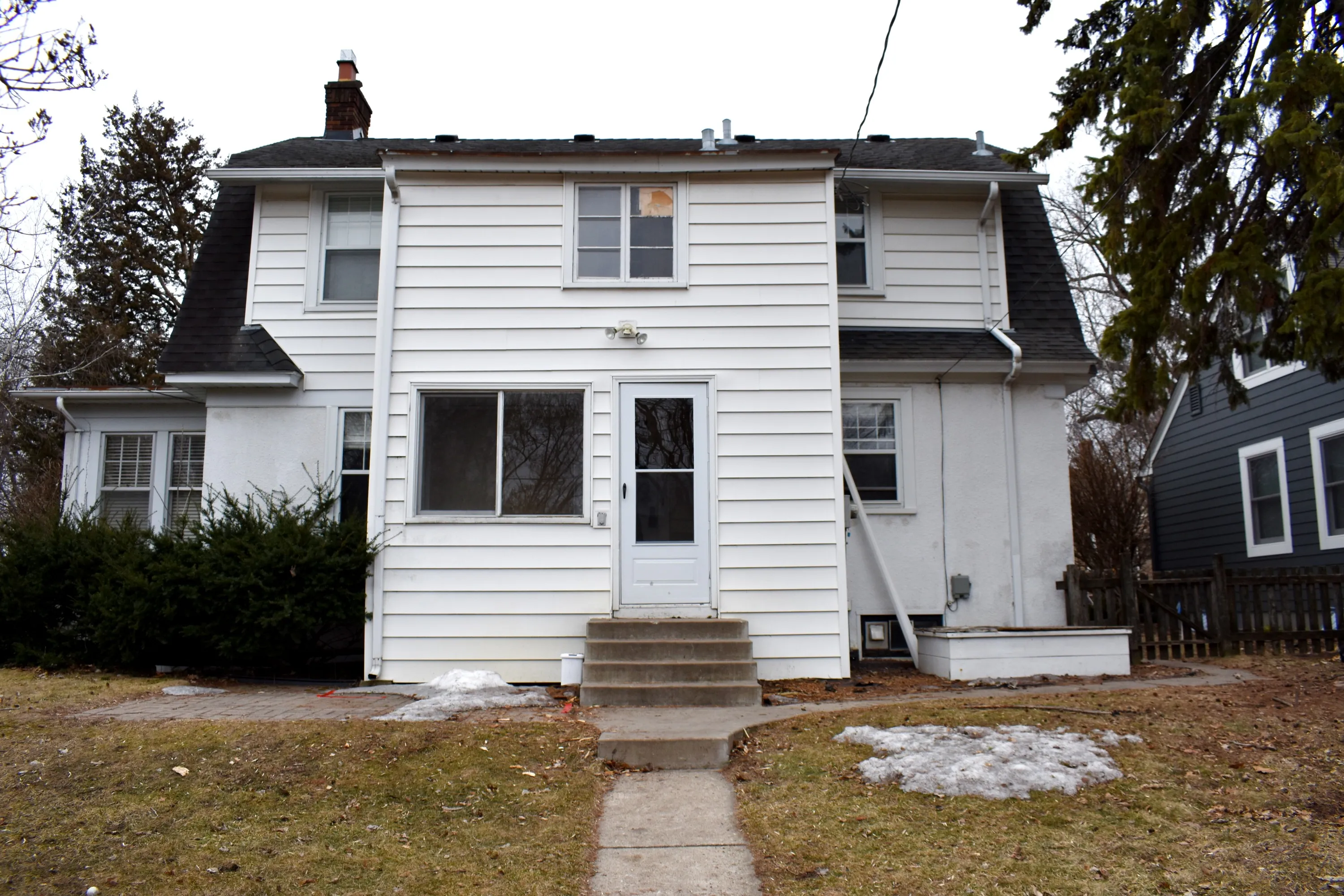 We were fortunate to have an ideal climate this summer and fall as our team worked around the clock to deliver this project in a timely manner. With a few unforeseen delays we stayed on top of the progress, documenting the details in the images below. (mostly sunny days!)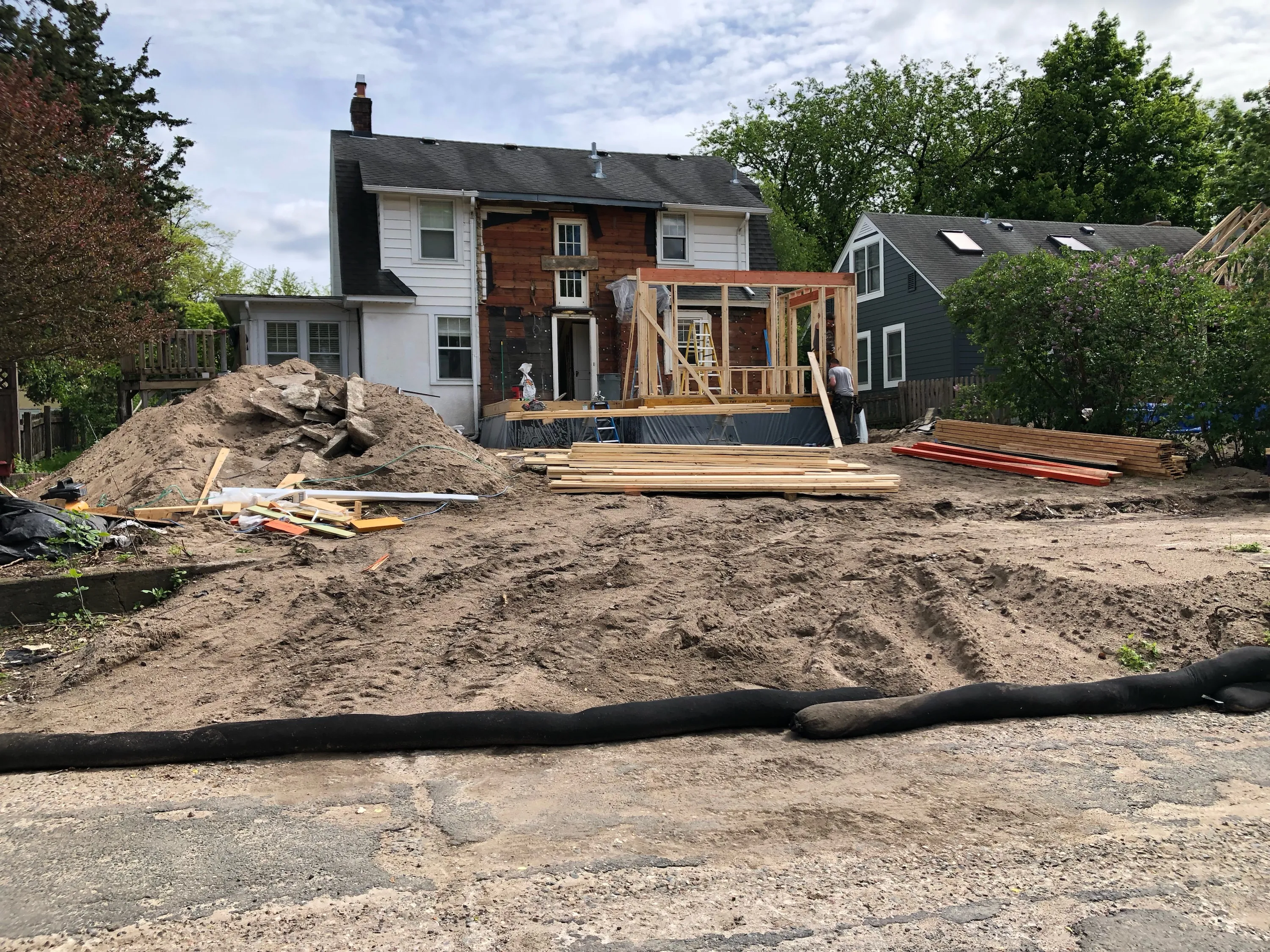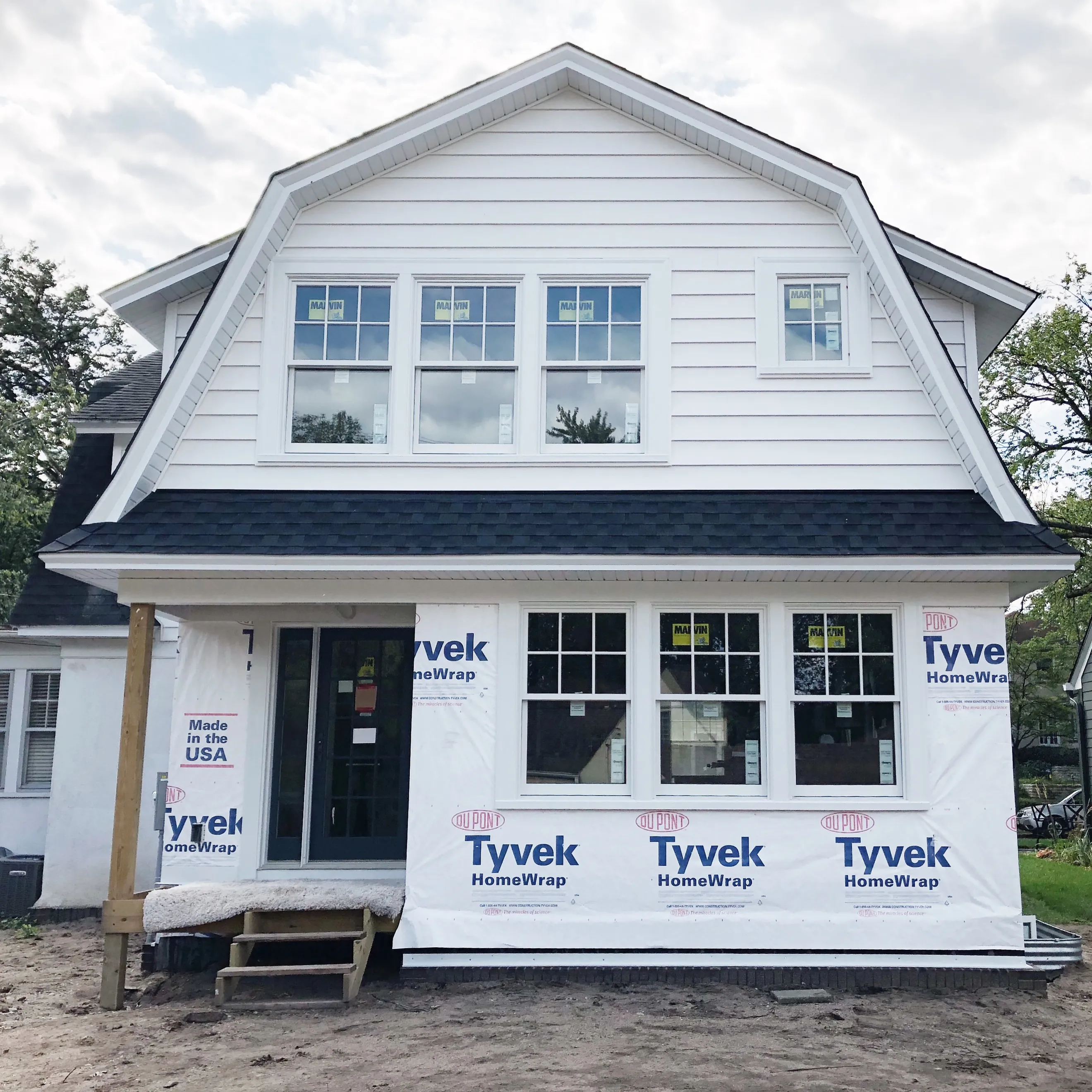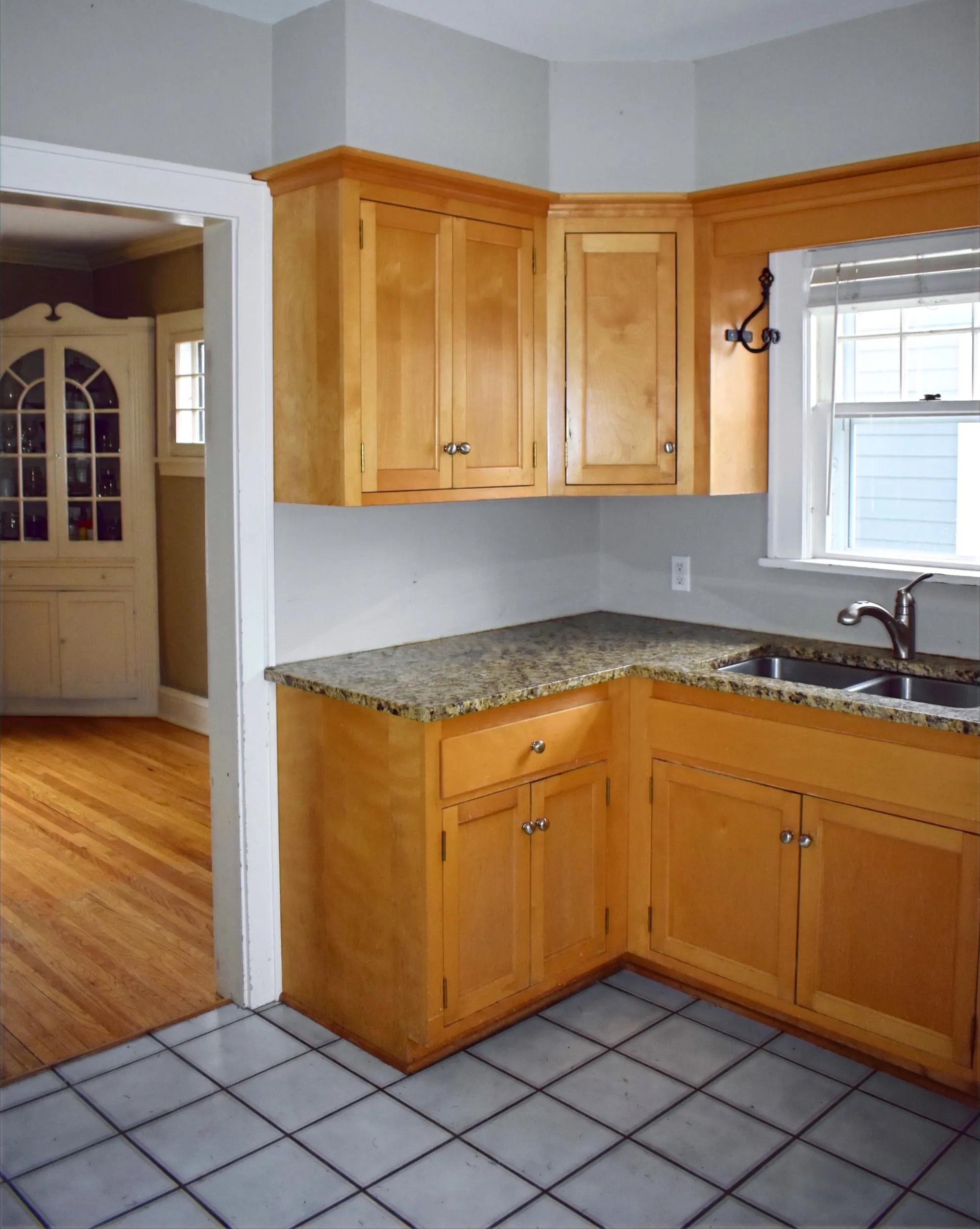 before of the kitchen, wall opened to allow for expanded eating and entertaining.
This was a unique collaboration for us, recommended to our client by our real estate agent, we teamed up with the architect already on board. She worked closely with the clients on the design options, and all the material selections as well. It was an opportunity for our team to 'organize' and facilitate the selections and of course, handle the build.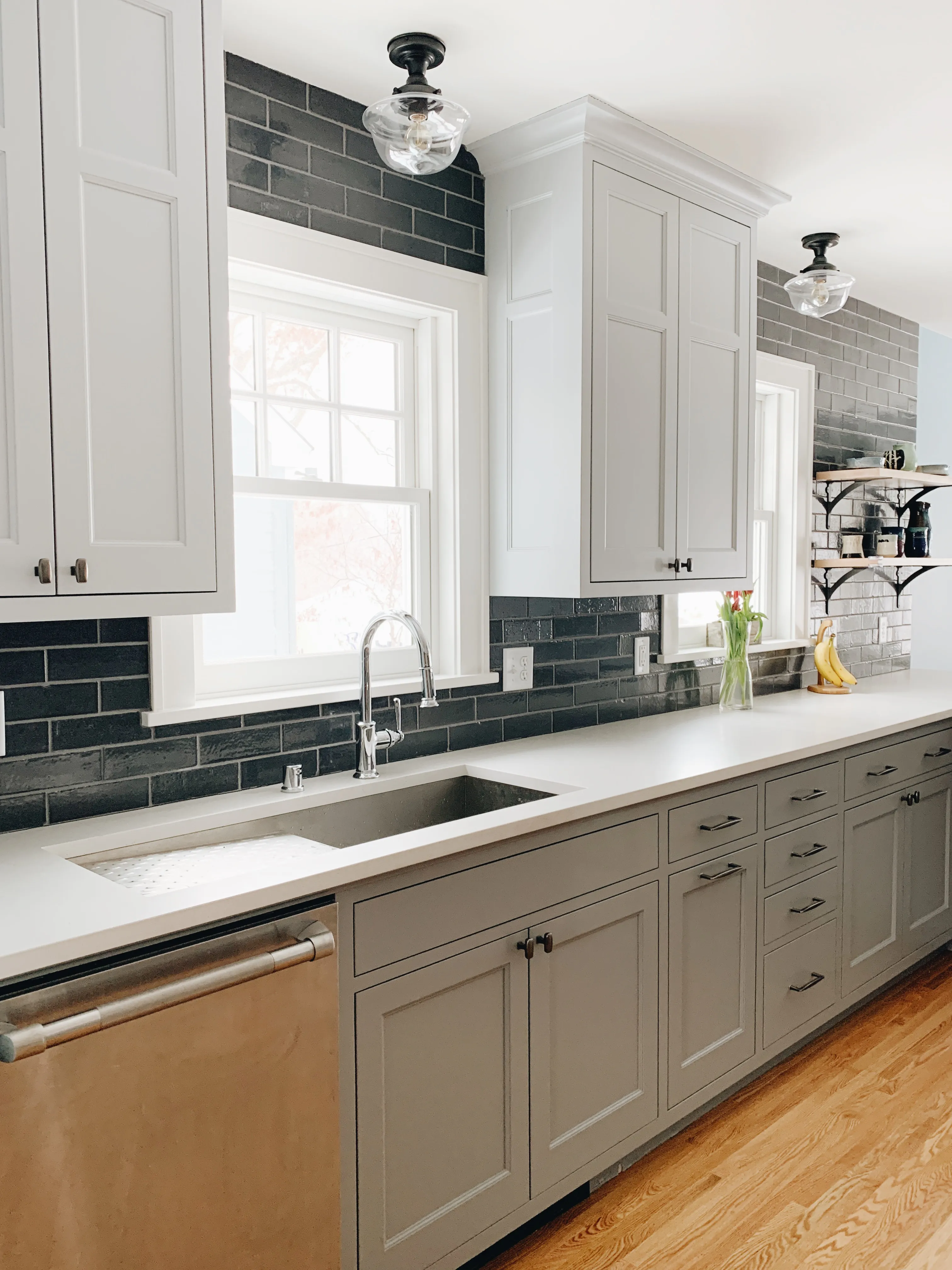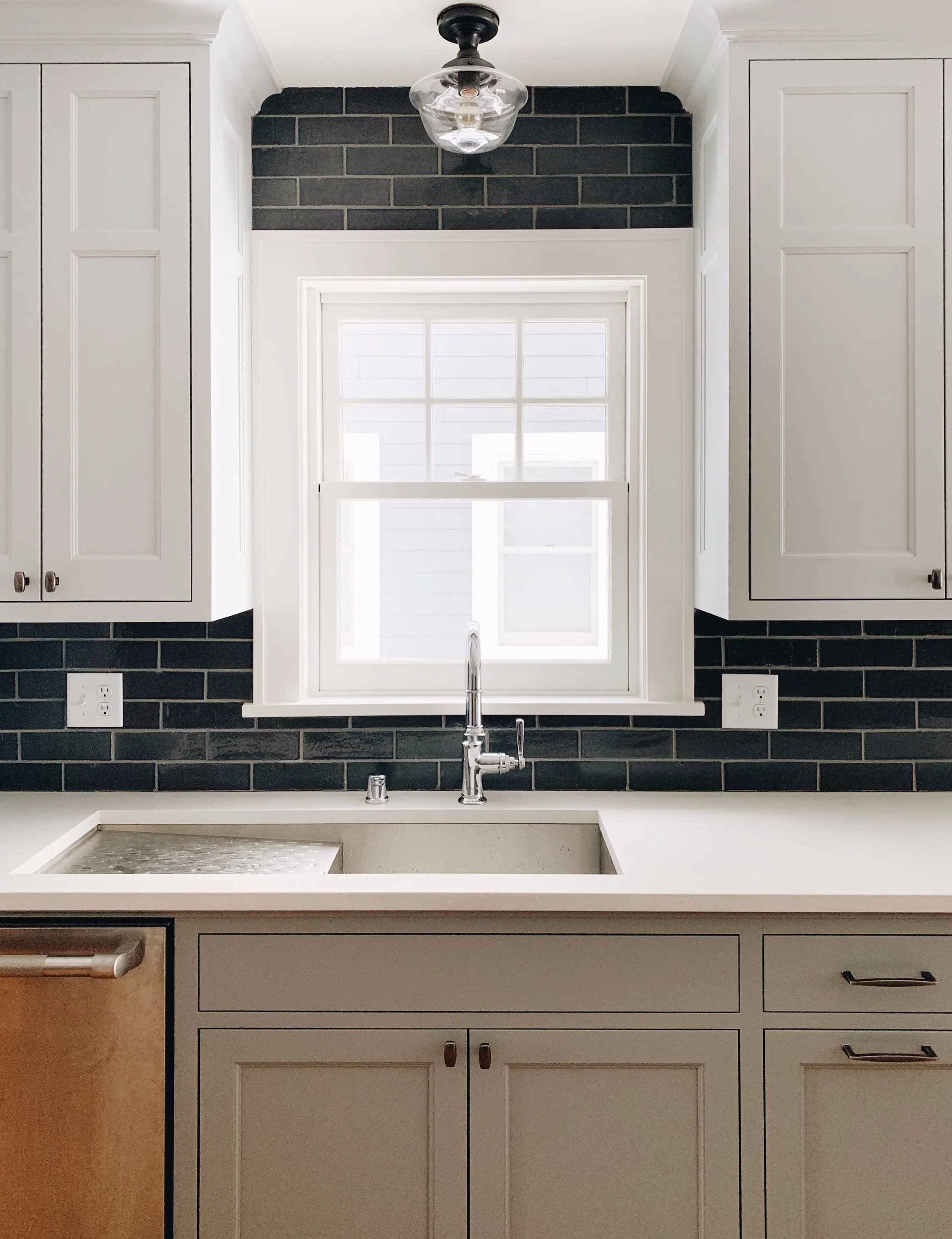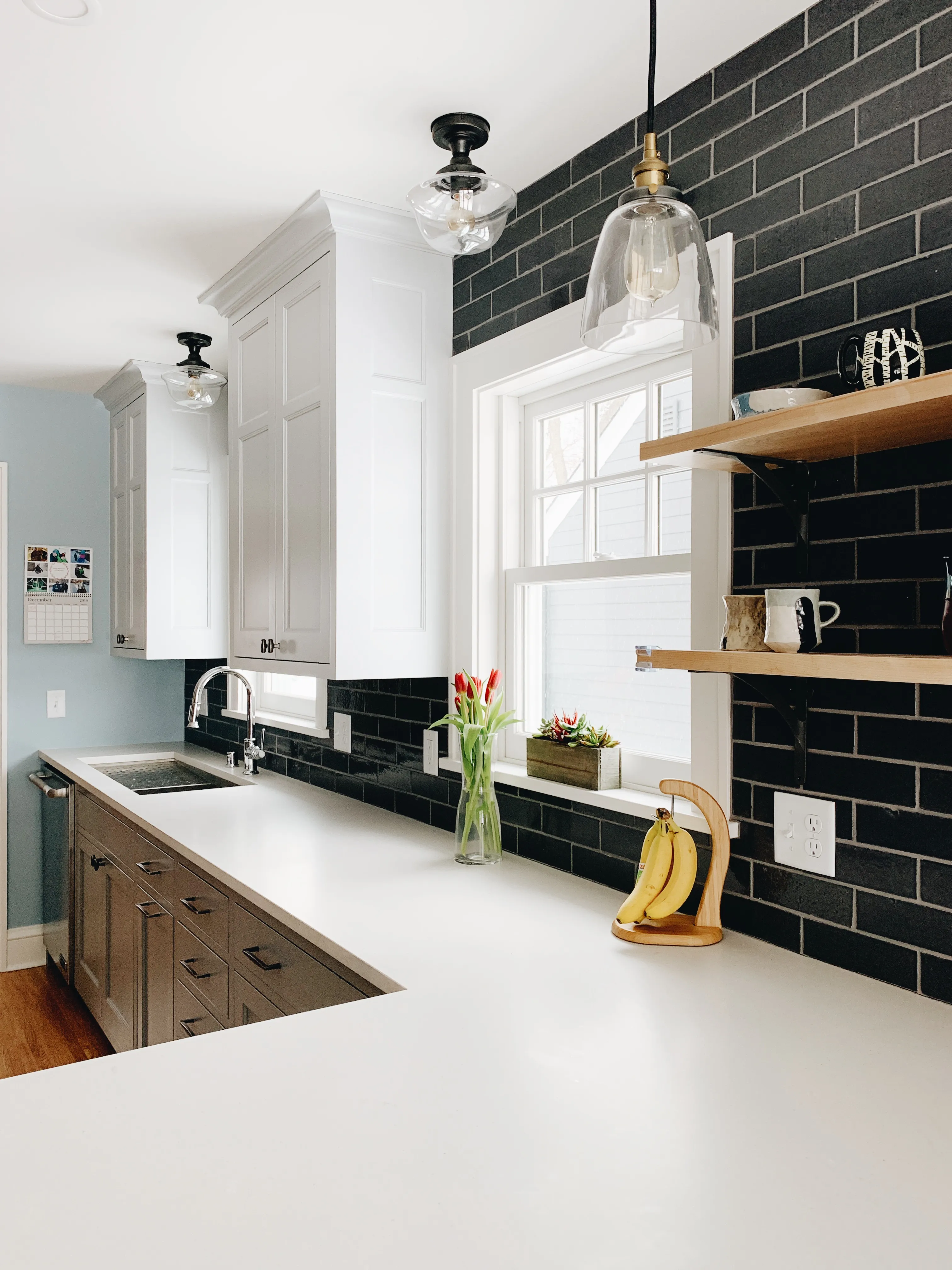 As with all of our work, we provided the custom cabinetry for this space. Inset style kitchen cabinets, pantry, mudroom and two bathroom vanities on the second story.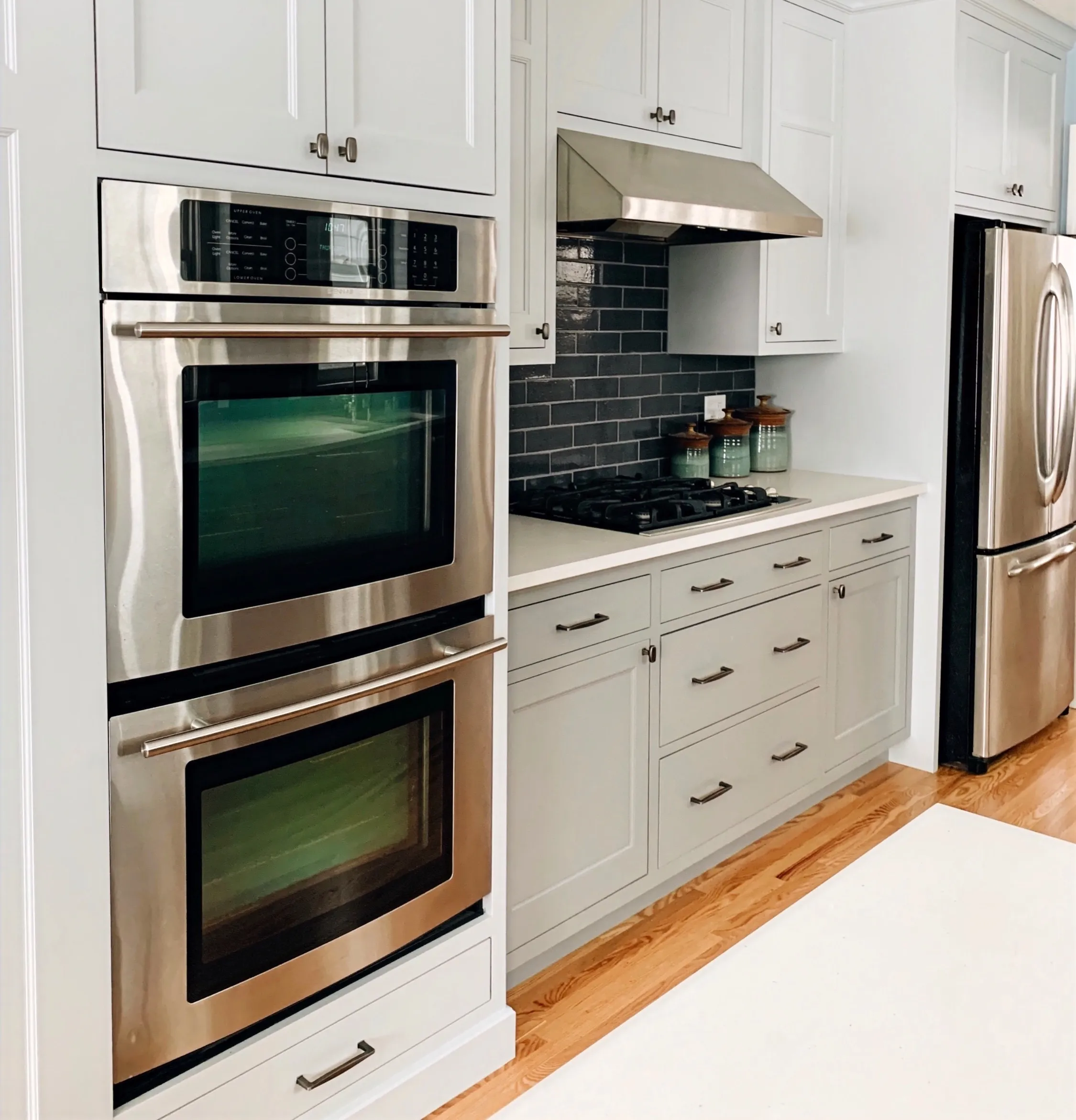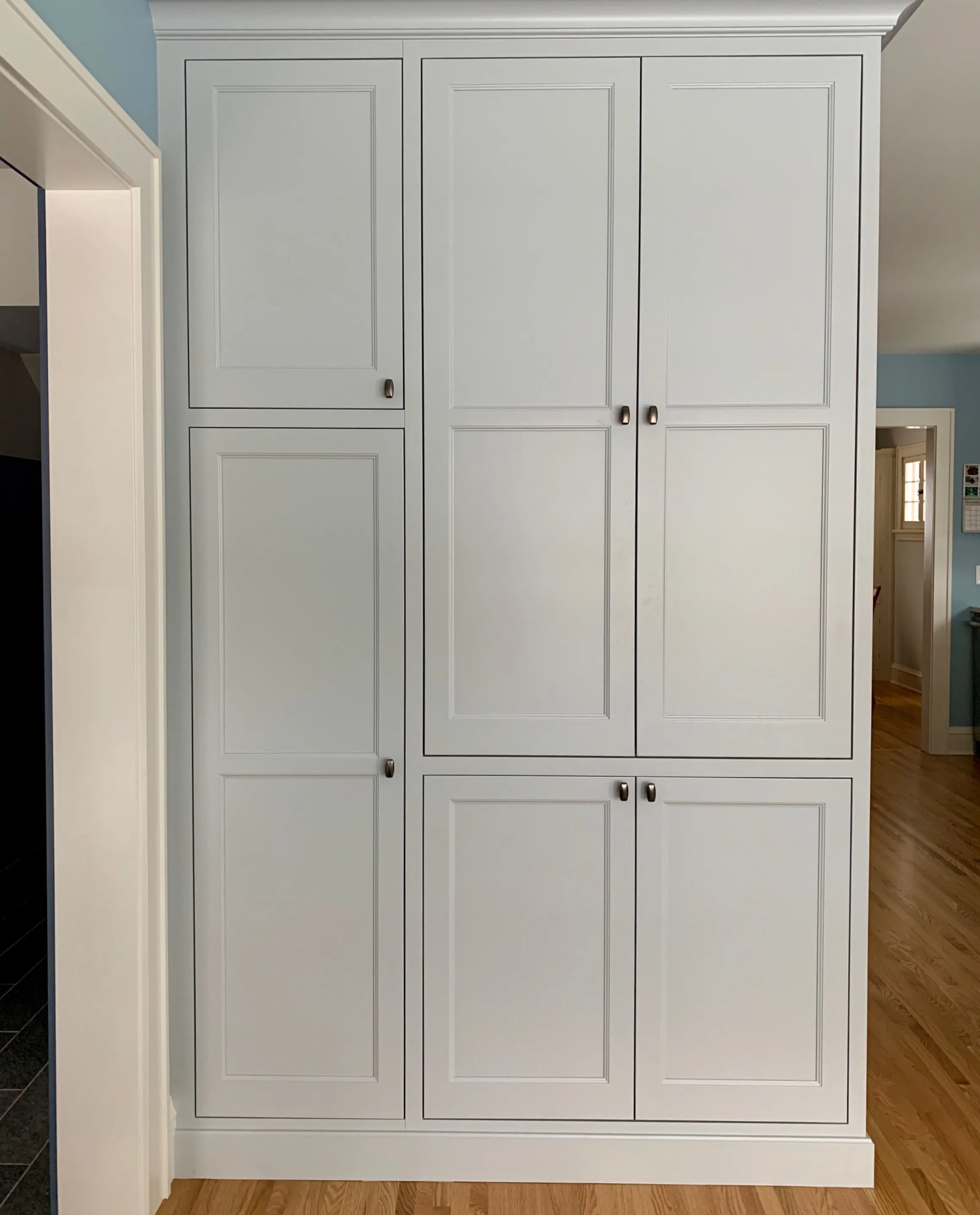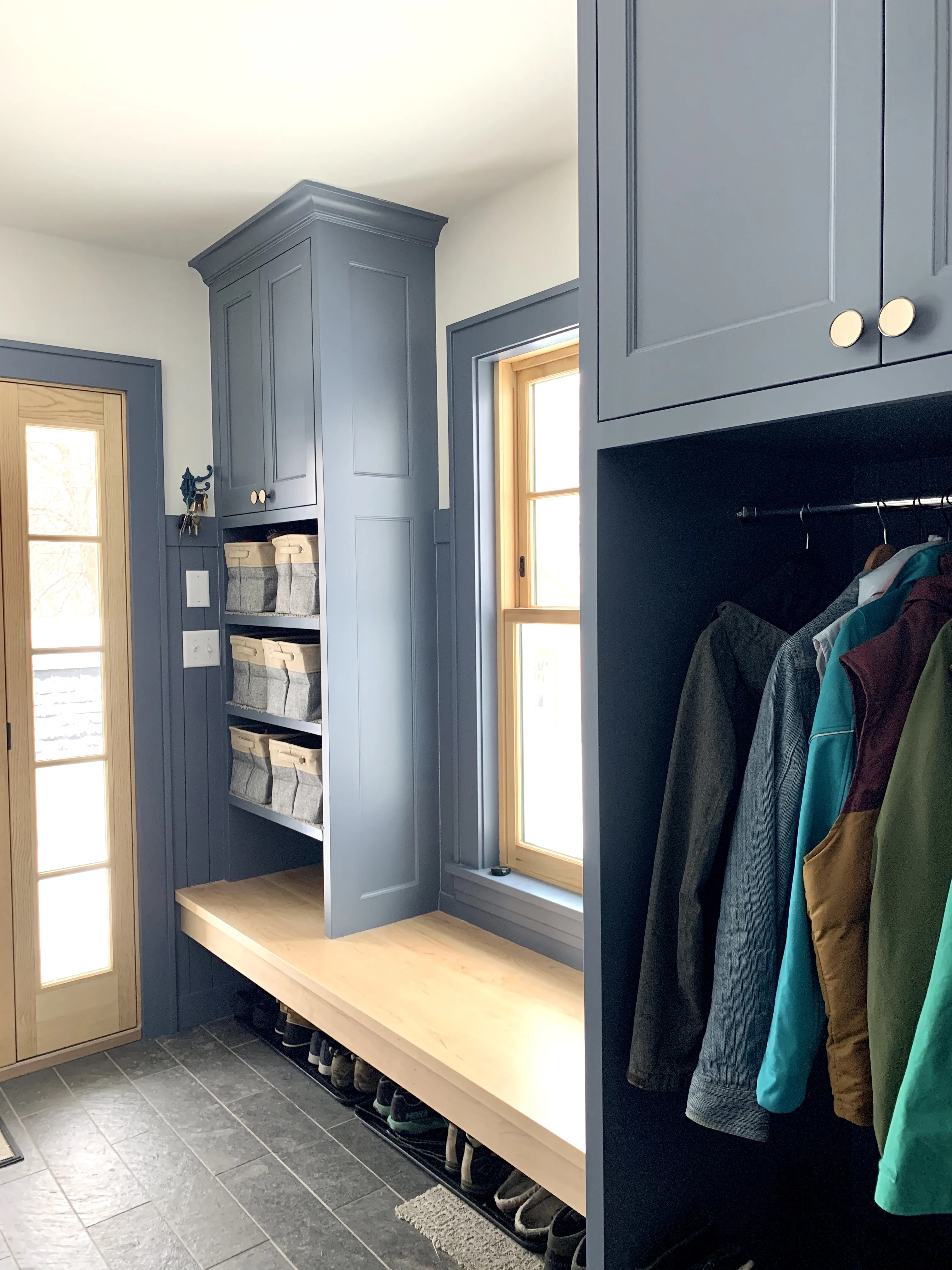 This two story addition included a master suite oasis. A full master bath, bedroom and closet was included. As part of the main floor, just around the corner of the mudroom, we also added a powder bathroom. We did not get to photograph these parts of the house, other than the master bathroom, as they are busy being loved and lived in.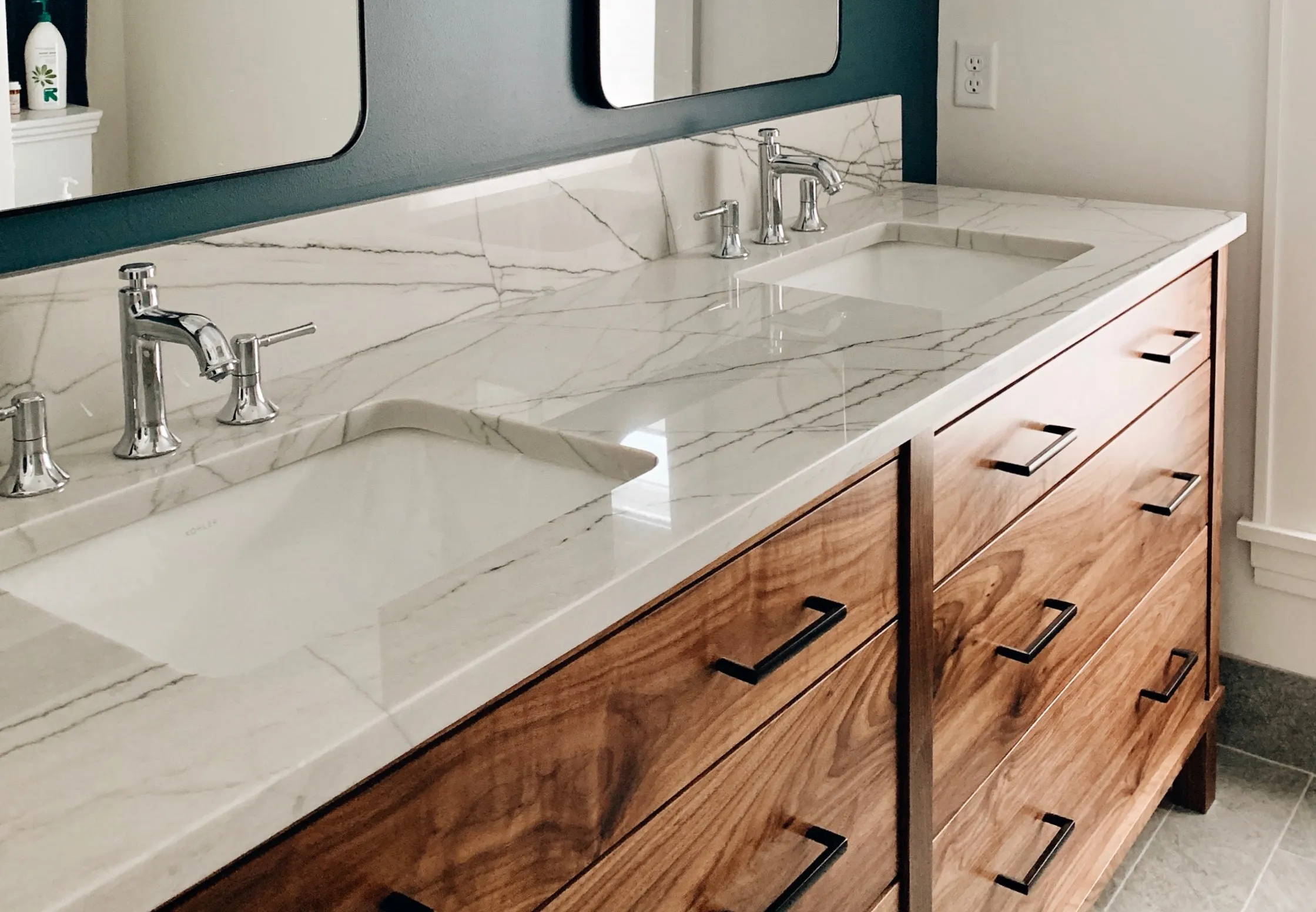 Perfectly lived in… just the way we like it. There are so many fun little details Kathy included in this project.
-Kayla and Jkath Team
Keep up with our latest by following us on Pinterest and Instagram.
#gambrelcreek, #gambreladdition, #kitchenrenovation, #customcabinetry, #designinspiration, #bathroomvanity