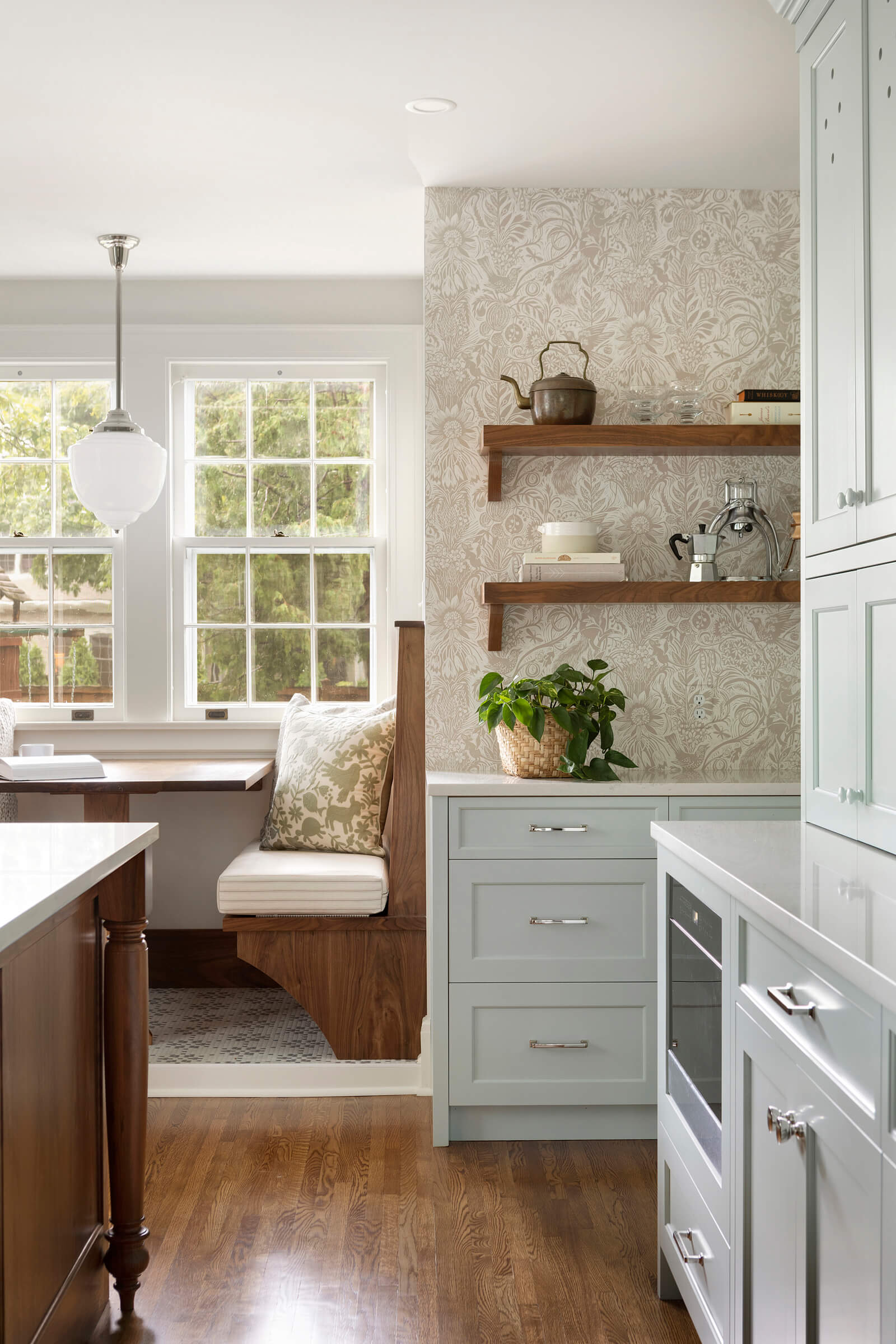 First 10 Home Projects to Tackle After Buying a House
Before moving in to a new home you probably have an extensive list of all the updates you want to accomplish to make the house feel like home. Before rushing into tearing down walls or ripping out cabinets we recommend these 10 home projects to tackle first to make the home feel like yours.
Moving into a new home is an exciting milestone, whether you're moving across town, the country, world or down the street. A different house brings a new energy to your family which is exciting, nerve wracking and full of potential. Even the most subtle home projects make an impact to help your family settle in.
1. Clean Every Inch
As much as you want to start placing furniture and hanging artwork, cleaning must be done first. Wash the walls, windows, cabinets, appliances, and tile grout. While a home may appear clean during a showing, you never truly know the previous owners' house-hygiene routine. Start out fresh in this new home with a deep clean. Hire professional cleaning services for the day or two after closing so you can move in feeling confident.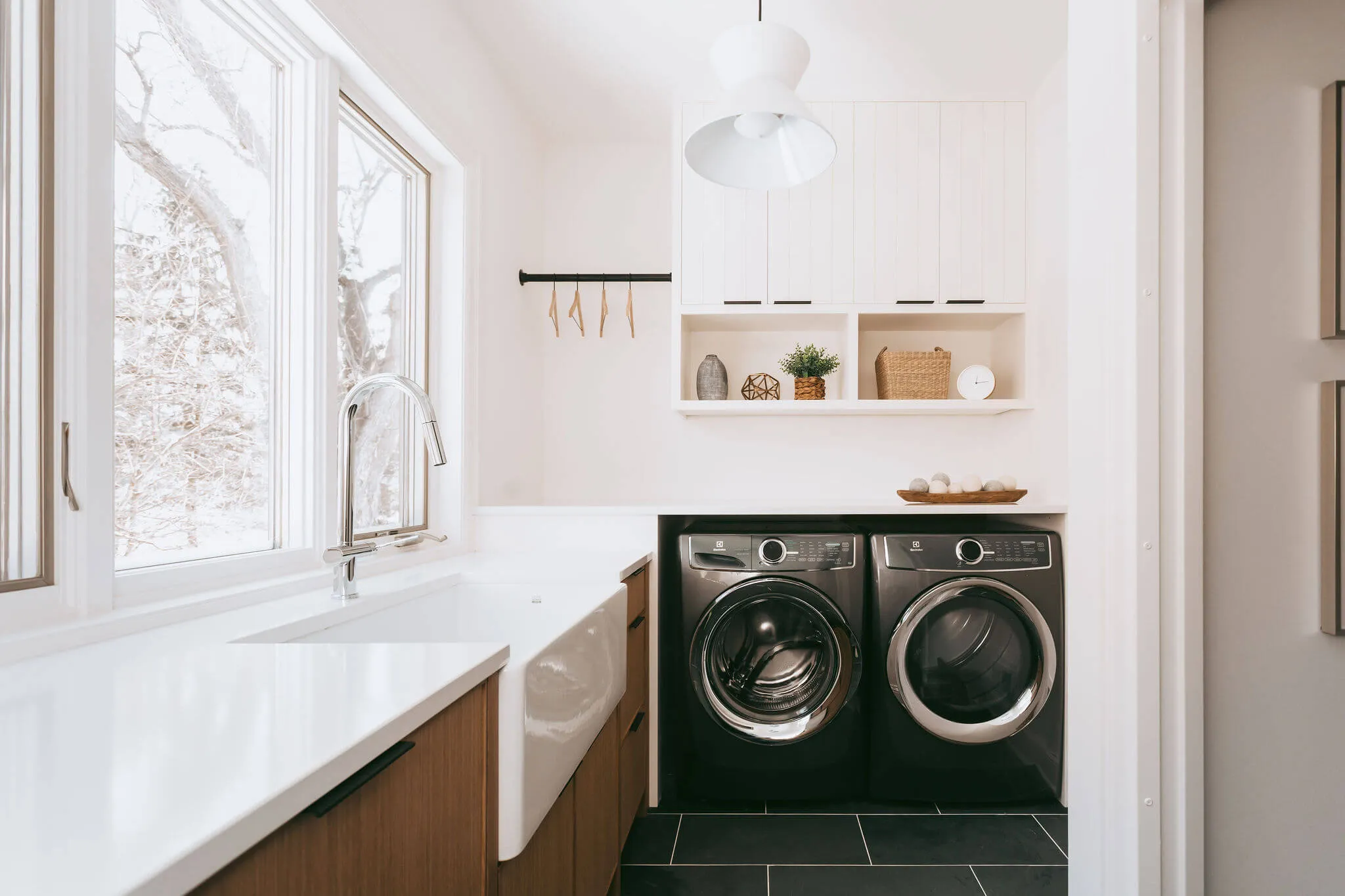 2. Update Maintenance
Same with cleaning the home, you don't know how routinely the previous homeowners' managed home maintenance mechanisms. Start your new home on a fresh foot by replacing furnace filters, professionally having ducts cleared, cleaning air conditioning unit, checking smoke and CO detectors, testing the sump pump, having the chimney inspected etc.
Many home buyers are forgoing home inspections in order to make their offer sweeter. Remember having the house evaluated for safety is still highly important.
3. Scrape Popcorn Ceilings
Most commonly a feature homeowners learn to live with but definitely wouldn't choose themselves is popcorn ceiling. Scraping popcorn ceilings is quite the task and is most easily done when furniture hasn't been moved in yet. Scrape yourself or hire out.
4. Replace or Refinish Flooring
Similar to scraping the ceilings, replacing or refinishing flooring is easiest done before furniture is moved in. Same goes with base trim. Decades old carpet, scratched hardwoods, or simply not your vibe, here is a guide to choosing the right flooring.
5. Paint
Paint is the easiest update to make. Give your walls a fresh coat of a color that makes you happy. This will help make the home feel like yours instead of theirs. Start with the common areas and work your way to specific rooms for each family member. Remember paint is always changeable. Let kids help choose their bedroom paint colors to help them feel at home in the new house.
Here are our favorite neutral paint colors to get you started.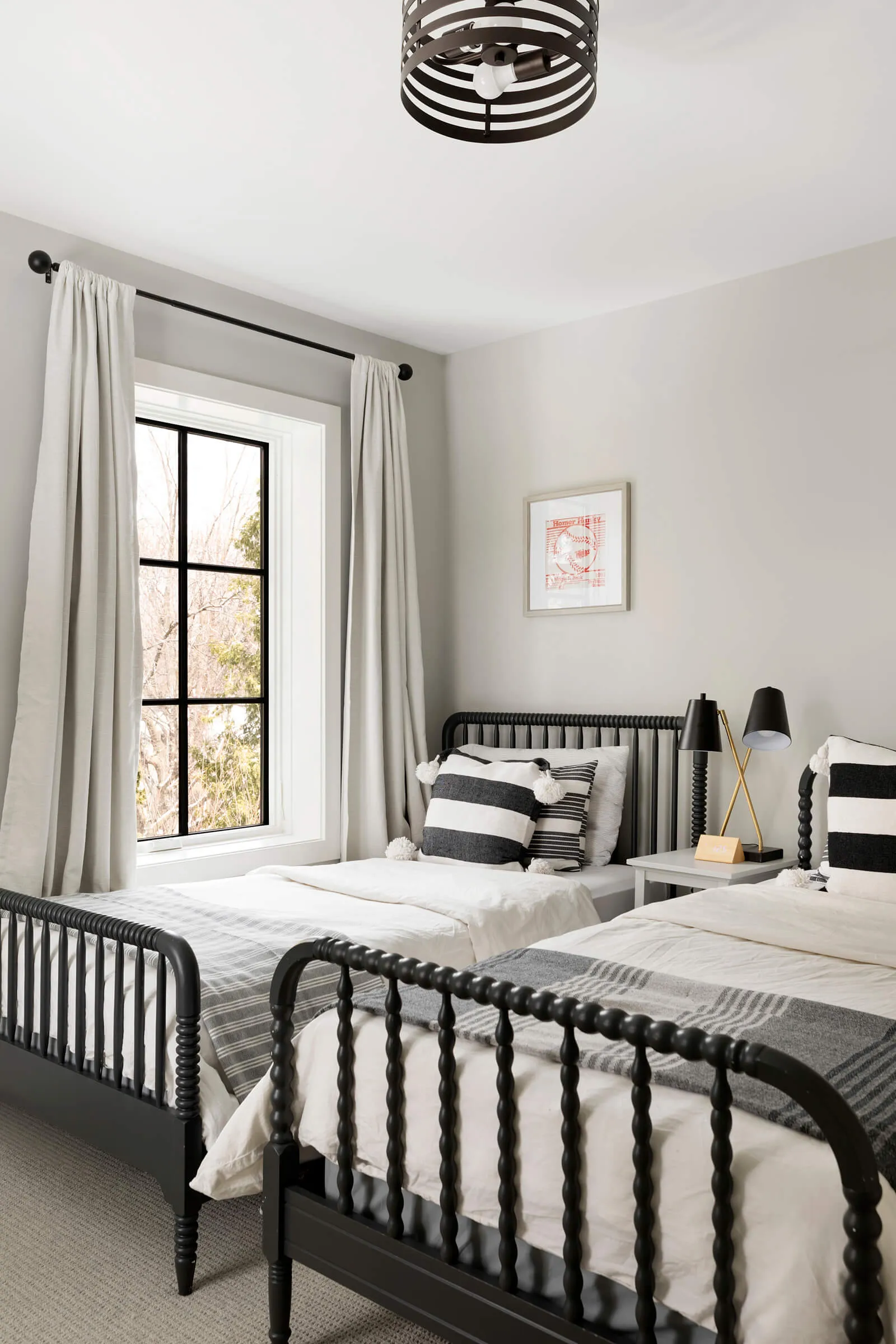 6. Set Intentions
Why did you move? How is this home going to better serve you and your family? Set intentions of how this new home will better function, how different spaces of the home can bring your family closer together, etc. Do you want to spend less time watching TV? Don't put one in the main living spaces. Do you want to spend more time outside? Prioritize landscaping and investing in outdoor furniture. Make a plan for how this home can create the life you want to live and what needs to be done over time to make that happen.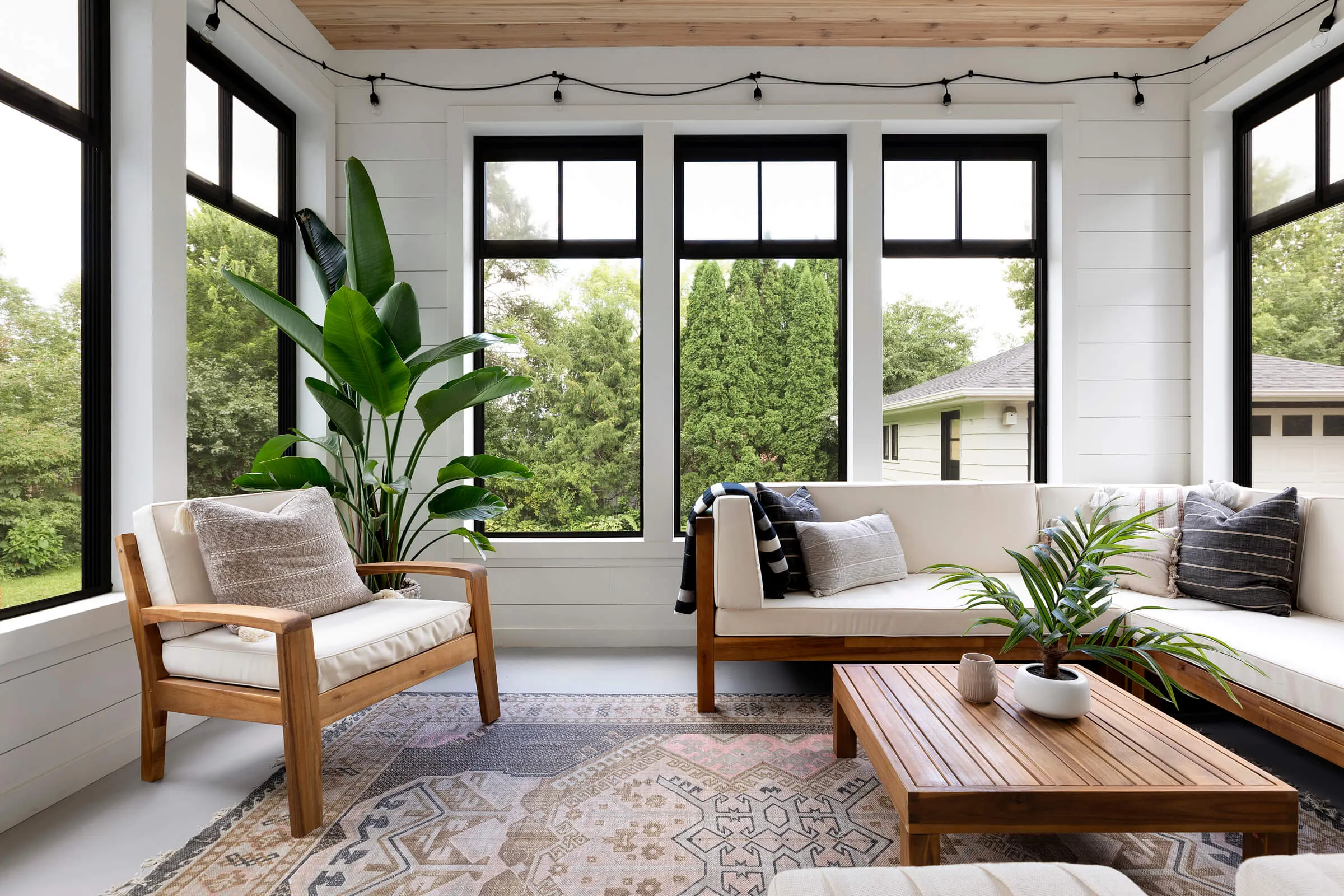 7. Install closet systems
Make your closets functional. The single bar and shelf are likely not optimizing your storage space. Invest in closet storage solutions that alleviate the need for additional, larger storage furniture such as dressers, built-ins, etc.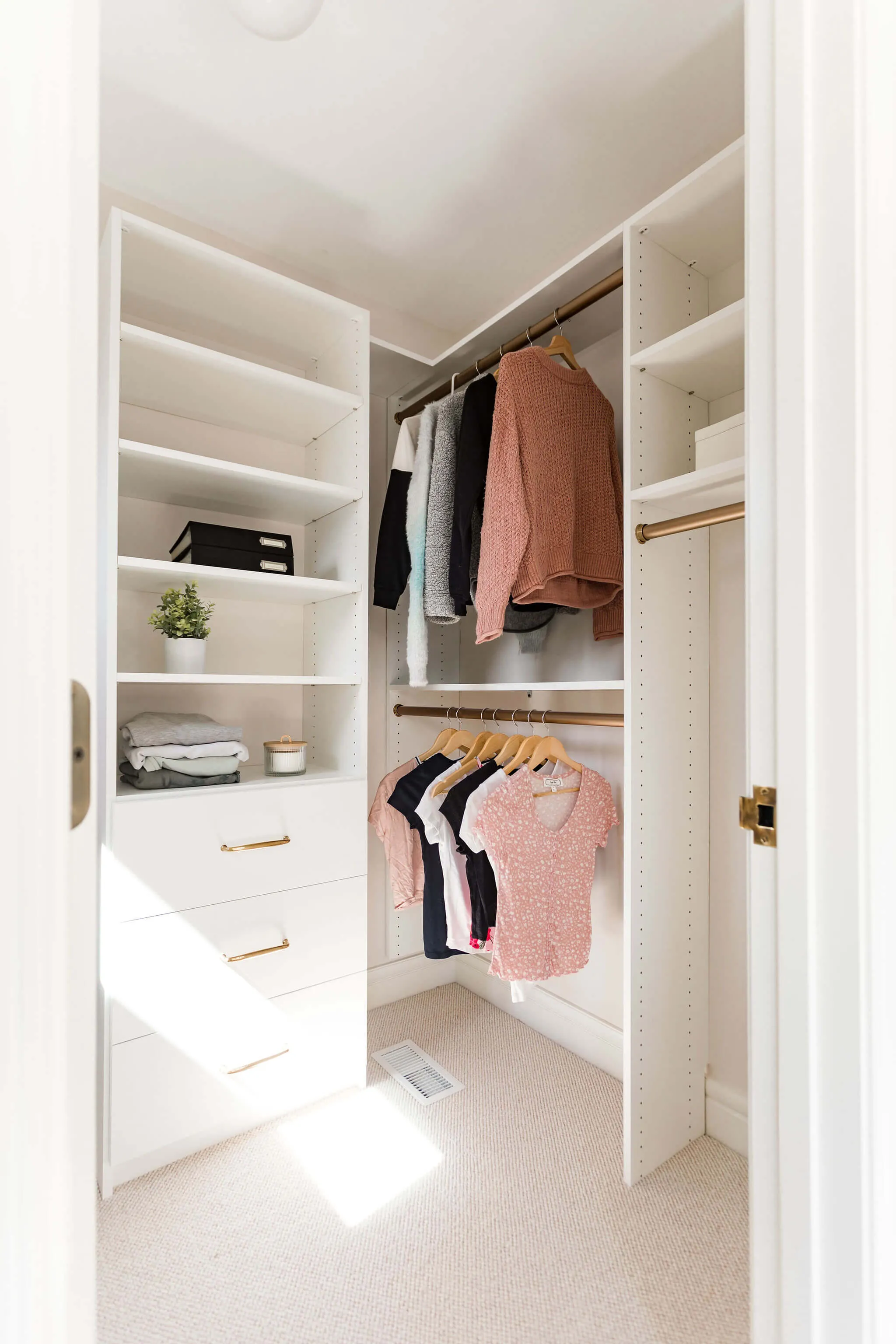 8. Update Easy Fixtures
Swap out easy fixtures throughout the home that better reflect your personal style. Light fixtures, cabinet hardware and bathroom accessories such as mirrors, towel bars, and window treatments are great places to start.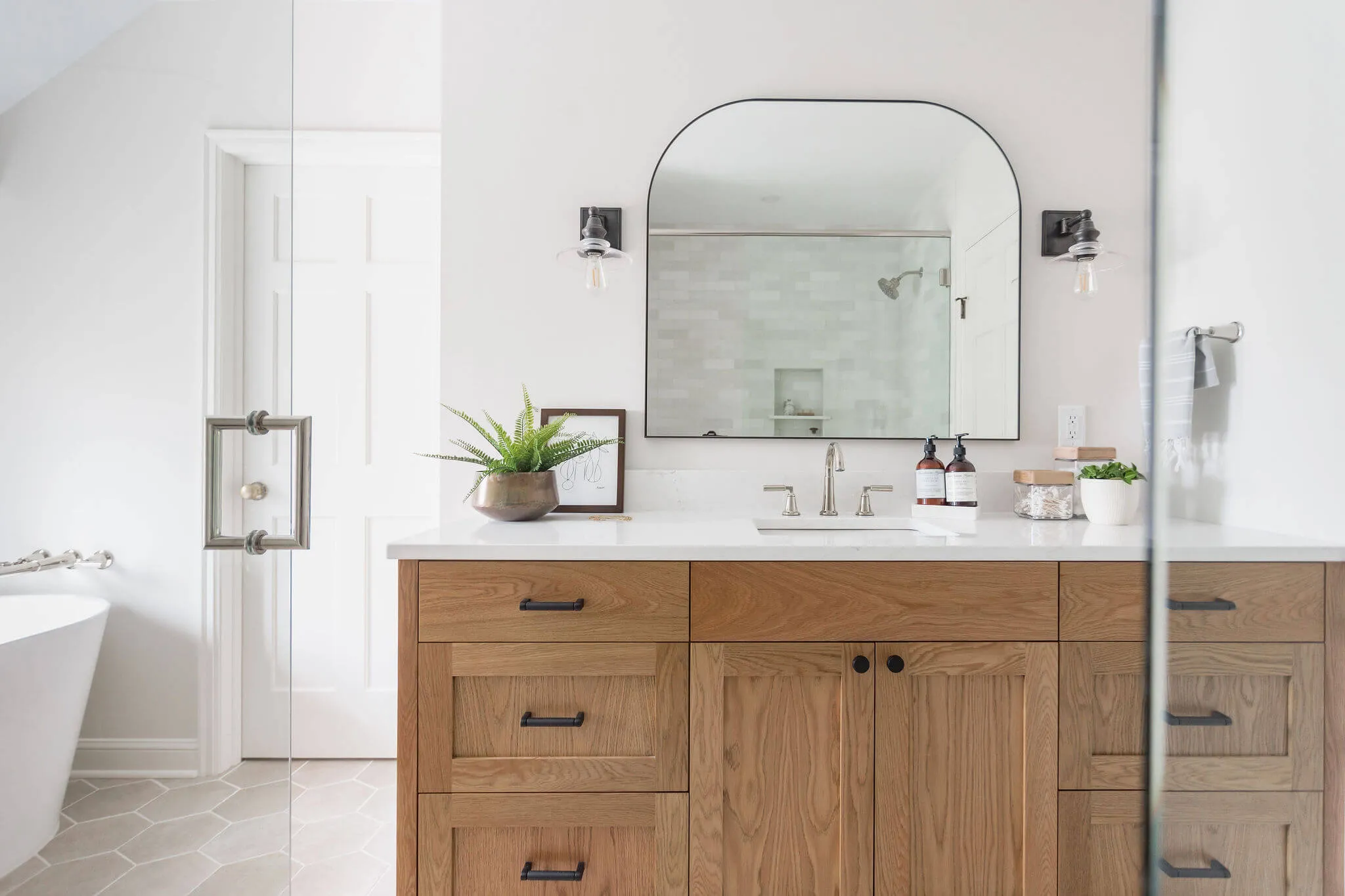 9. Update Furniture
New home, new furnishings. Some of your old furniture may not fit your new space for a variety of reasons be it size, style, scale, etc. Measure your new spaces to determine appropriate sizes for new furniture. This is also a perfect opportunity to update your design style, leaving previous trends behind and looking to the future. Here is a helpful guide for eco-friendly and sustainable furnishings.
10. Renovate Large Spaces
We recommend living in a house for 12-18 months before committing to a large renovation if the space is in livable condition. This helps you learn what truly does or doesn't work in terms of function and layout. Waiting will also help narrow or expand the project scope, adequately preparing to determine a realistic renovation budget.
If you purchase the home with intentions of a total gut and remodel, do this before moving in. The planning process for this can be slow before walls are demoed, especially before you have the keys so buckle in to be patient.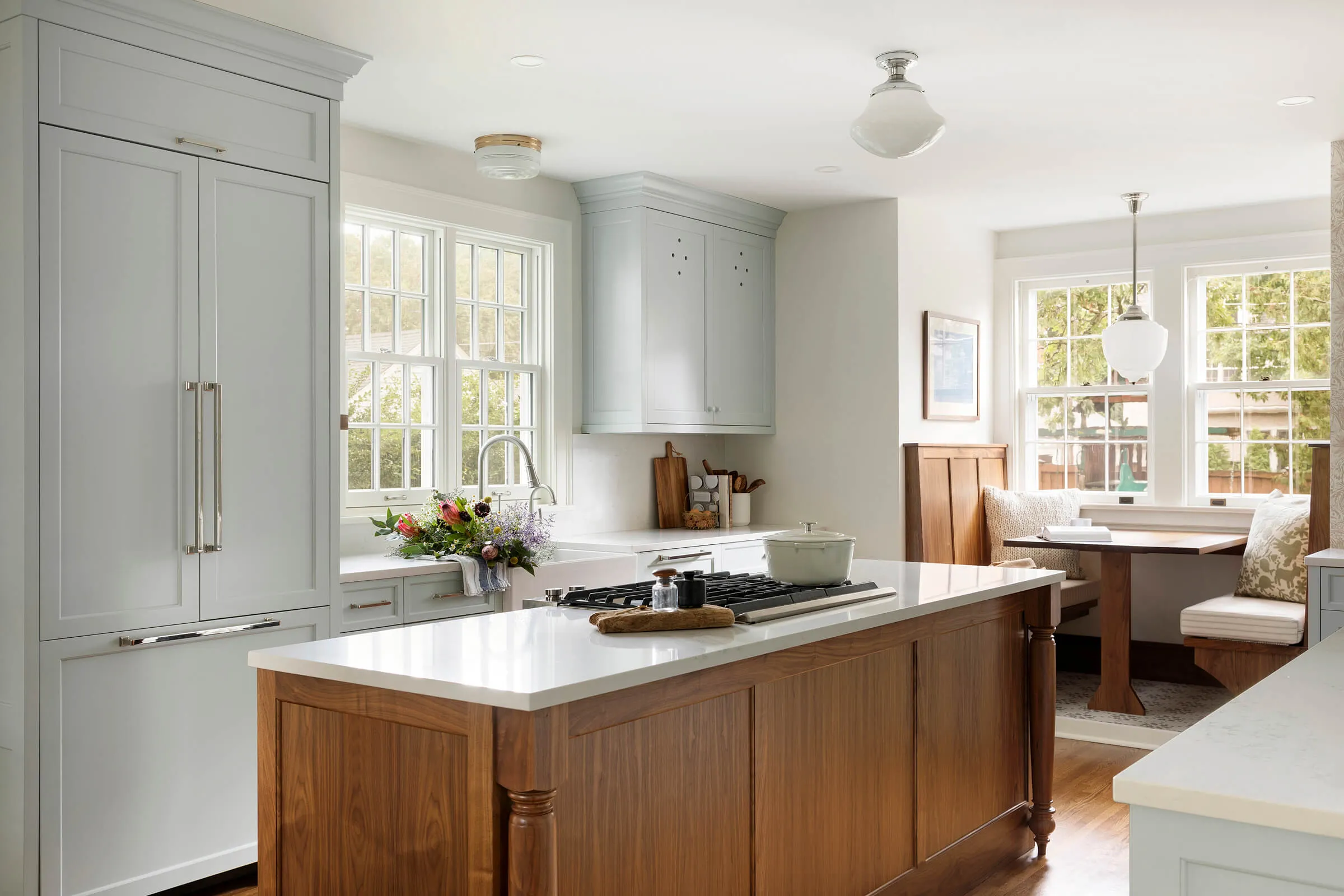 A pressure can often be felt to have your new home looking perfect by the end of move in day. Learn how to love your home by slowly living in it. Create a list of ideas of how the home can better suit your family in design or function before ripping down walls and buying everything new.
Most importantly, welcome home!
Katie Wick + the Jkath team
Sharing a few recent projects we think you might like:
Interested in connecting about your home renovation?
Keep up with our latest inspiration by following us on Pinterest and Instagram.