Fall Dining Table Ideas
Our family loves all things fall. There's just something about waking up on a fall morning and seeing leaves on the ground. All the leaves turning color, bonfire nights, and a cup of coffee or hot cocoa on Saturday mornings in cozy PJs.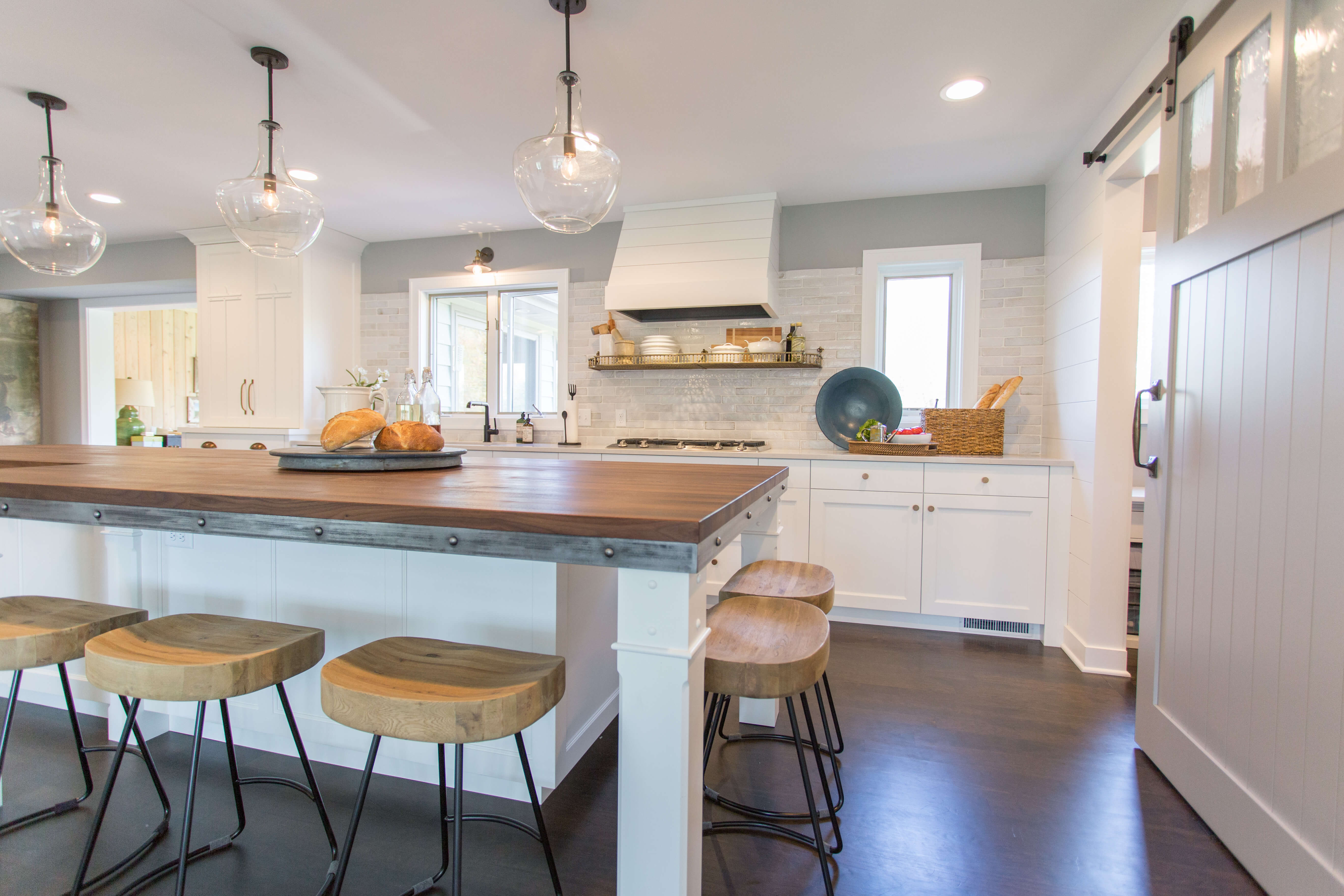 Maybe it's just me but I think pumpkins and gourds are solely outdoor decorations. They bring warm colors to your front door and look picture perfect when the leaves are falling. Bring them inside, and I always feel like they bring bugs in with them or I can never time their lifespan perfectly. We finished this project up a couple of years ago but we always go back to get interior fall decor inspiration. Something about that farmhouse seasonal look…
Everyone is always talking about "when to put up fall decor" and "when to switch from fall to winter decor" But, if you do it just right, you can repurpose the same decor from Fall through Winter.
Fall and Winter are for entertaining indoors, typically around the dinner table sharing a meal. Focusing on decorating for the holidays should be stress free when you are managing your entertaining calendar.
We will walk you through this neutral color palette dinnerware set and how you can dress up your tablescape with your fall favorites.
This Rustic Farmhouse inspired kitchen + dining room has all the Fall vibes. All of the wood tones immediately warm the space and compliment the leather chairs. Though the wood bench doesn't look as inviting as the leather chairs at first, placing a simple throw blanket and throw pillows create a casual laid back look.
These leather dining chairs offer a welcoming space and invite you to stay awhile. I always recommend clients invest in dining chairs that are comfortable and they can see themselves sitting in for long meals.
The best part about white dinnerware, is that this is definitely a staple from Fall to Winter. You can incorporate color in other areas with linens, tablescapes, etc so you don't have to break the bank season after season and find storage for all of your extra plates.
Here we used polished nickel silverware. This is always a go-to if you want an elegant look for your guests. This season copper flatware has been popping up all over the place. I love this trend, the only problem is that it doesn't style well with all shades of wood, so make sure the stain of your table is darker than the copper silverware, then you will have all the fall vibes.
Some copper flatware favorites:
Courture Copper Flatware set | Crate and Barrel
Vista Hammered Copper Flatware | Williams Sonoma
Linens are the easiest way to incorporate seasonal decor onto your table for entertaining. Pictured here we have white linens, which can be transitional into any season. If your looking for a more colorful look, some of our favorite autumn linen colors are:
Jolene Napkins | Anthropologie – The edges have a worn-in look, which gives your guests a homey touch.
Linen Pinstripe Napkins | Sur La Table – I love how simple these are, plus stripes are my favorite.
Fall Botanica Napkin | Crate & Barrel – Autumn in a nutshell. I love that these aren't specifically pumpkins, but still give the best fall vibes.
To finish this table setting we are completing the look with glassware. We love simple glassware, and this can also be used season after season. Invest in a stemware set that you like and know you will want to show off season after season.
Some of our favorites at the moment are:
Blue Pheasant Colette Wine Glass | Anthropologie – I love the chunky stem on this one.
La Rochere French Bee Water Glasses | Sur La Table – Fancy water glasses with a cute detail.
Artois Water Glasses | Sur La Table – Dress your table up with these elegant water glasses.
To dress your table up even more we recommend a simple table runner that can be used year after year.
Pumpkin table runner | Williams Sonoma – My favorite fall color, not too orange and not to red. This runner can be dressed up with mixed metals or wood depending on your crowd.
Multi Plaid table runner | Target – A simple way to decorate the table, mix solid wood elements to create a cozy cabin feel.
Fishnet Woven runner | West Elm – Perfect if you bring in faux plants for the table, creating a natural harvested look.
We would love to hear where you are finding your fall decor inspiration and if your a fan or foe of pumpkins + gourds indoors! Stay tuned to see how we style these pieces for winter.
-Jkath Team
Follow us on Pinterest and Instagram for daily design inspiration and lifestyle content.