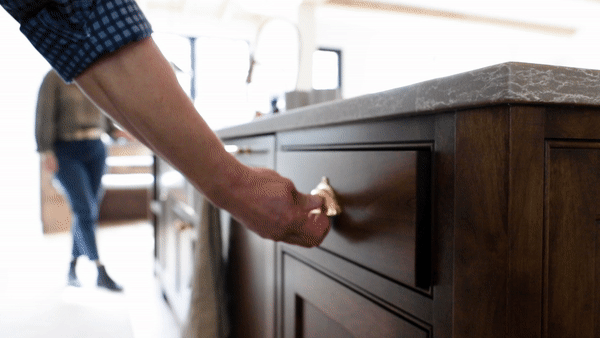 The Cabinetry Download – Custom vs Pre Fabricated, and What It Costs
While we own our own cabinet shop and fabricate all of our client work in-house, we understand budget plays a big role in this decision for your home. We can't stress the importance of customized options, the benefits, and the longevity you will have in your new space for years to come. This is an area, we do not recommend cutting costs, even if this means saving for a few more years before starting the project.
But first, the top reasons we recommend custom cabinetry.
Customization of Cabinetry in Your Space
Not all spaces are treated equally, especially in a remodel when we're working with existing conditions. Insert small spaces here too, when maximum storage is critical we prefer to use every square inch of cabinetry for storage, eliminating fillers or dead space when possible. Also, when starting from the ground up, not only can we customize the style, and particular paint/stain finish, we can make sure all of your storage needs are covered from spices to oversized platters.
Your New Space Is an Investment, Your Cabinets Should Be Too
How many times will you remodel your kitchen in your lifetime? Once, maybe two times? The average kitchen lasts 10-15 years, but your cabinetry can last up to 50 years if done correctly. We hear time and time again in our industry about the bad rap pre-fabricated cabinets are getting, after 2-3 short years they start to look worn and don't perform the same. In hindsight, the additional investment would have saved a lot of headaches and buyer's remorse.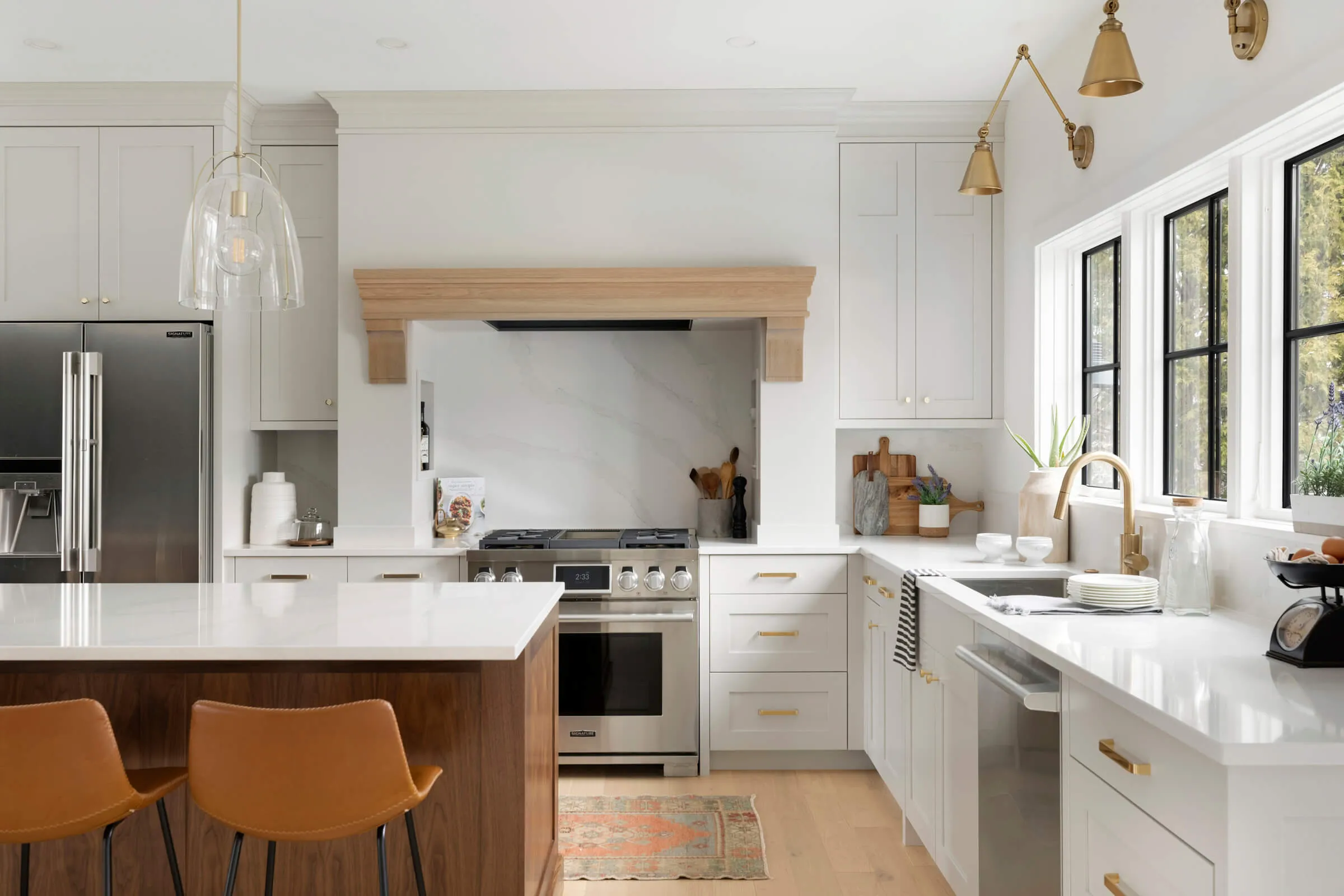 True Craftsmanship
Custom cabinetry is a craft that isn't going anywhere anytime soon. It's a great way to support local businesses and makers. Details are present in the finished product with dovetail drawers, soft close hinges, as well as the ability to have your very own Pinterest board come to life.
What is the Cost Breakdown?
We think of cabinets in three breakdowns, stock cabinets can be $200 or less per linear foot, semi-handmade cabinets can be closer to $650 a linear foot, and truly custom cabinetry can be as much as $1,200 – $1,500 a linear foot. This formula applies to most kitchens, areas with upper and lower cabinets, and a standard countertop depth of 24″.
How to Cut Back On The Budget
Are you doing a larger project, outside of the kitchen space alone? Some areas, such as bathroom vanities or stand-alone storage pieces are simply easier on the budget to go retail. Consider a bathroom vanity that is sold online, we've launched our own retail vanity collection here to fulfill this need. Bathroom vanities, while in a high-use space, experience far fewer uses than your kitchen and will hold up quite a long time.
Example of a few vanities that are available in our collection.
Should You Go Custom in Other Spaces ..
Great question, mudrooms, offices, and drop zones, can all be challenging to go pre-fabricated as well. You'll have the same limitations as mentioned above and will be unable to maximize your space. Mudrooms, in particular, are a high-use space, and often the storage is so specific to each family's needs, that going custom is the only way to go!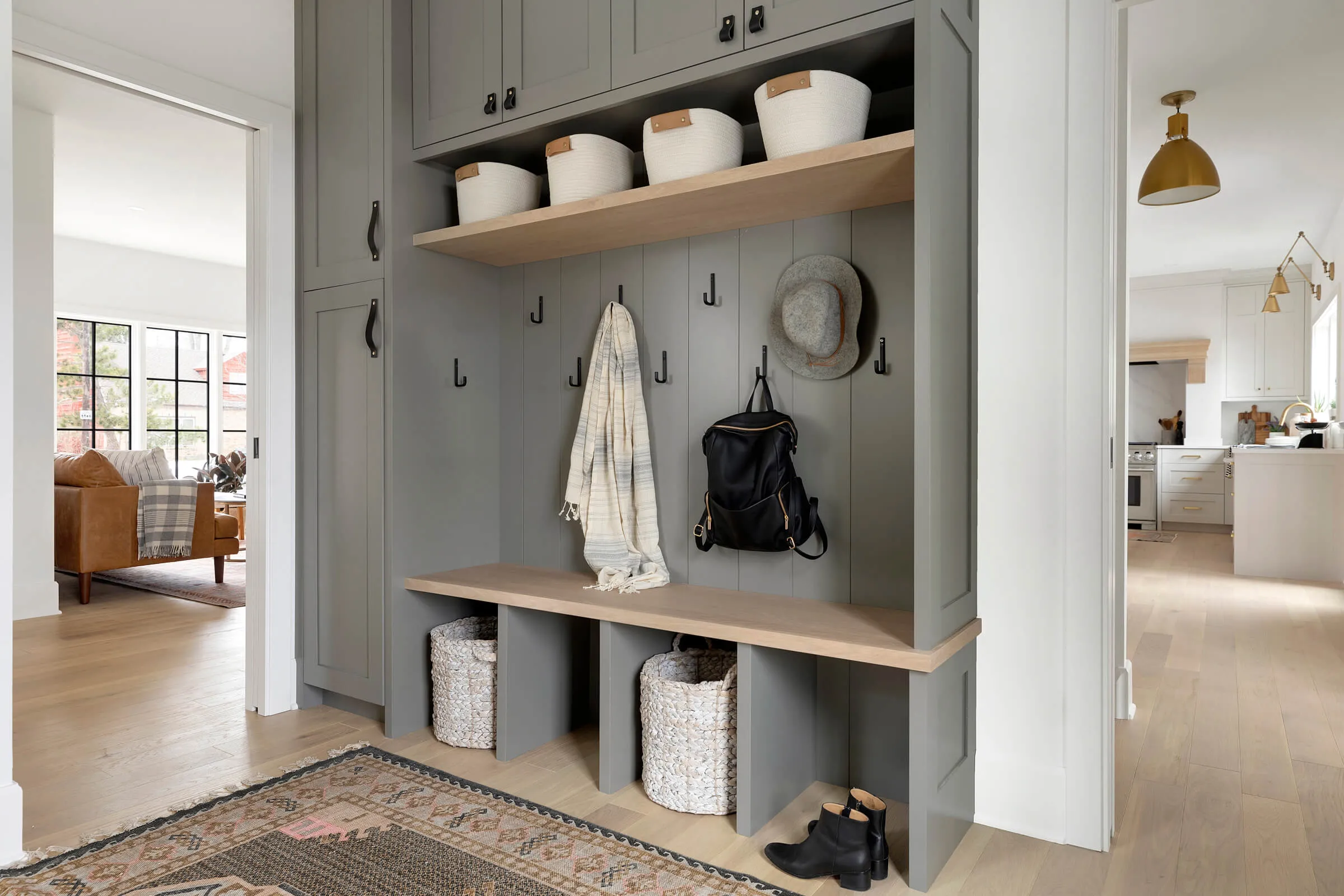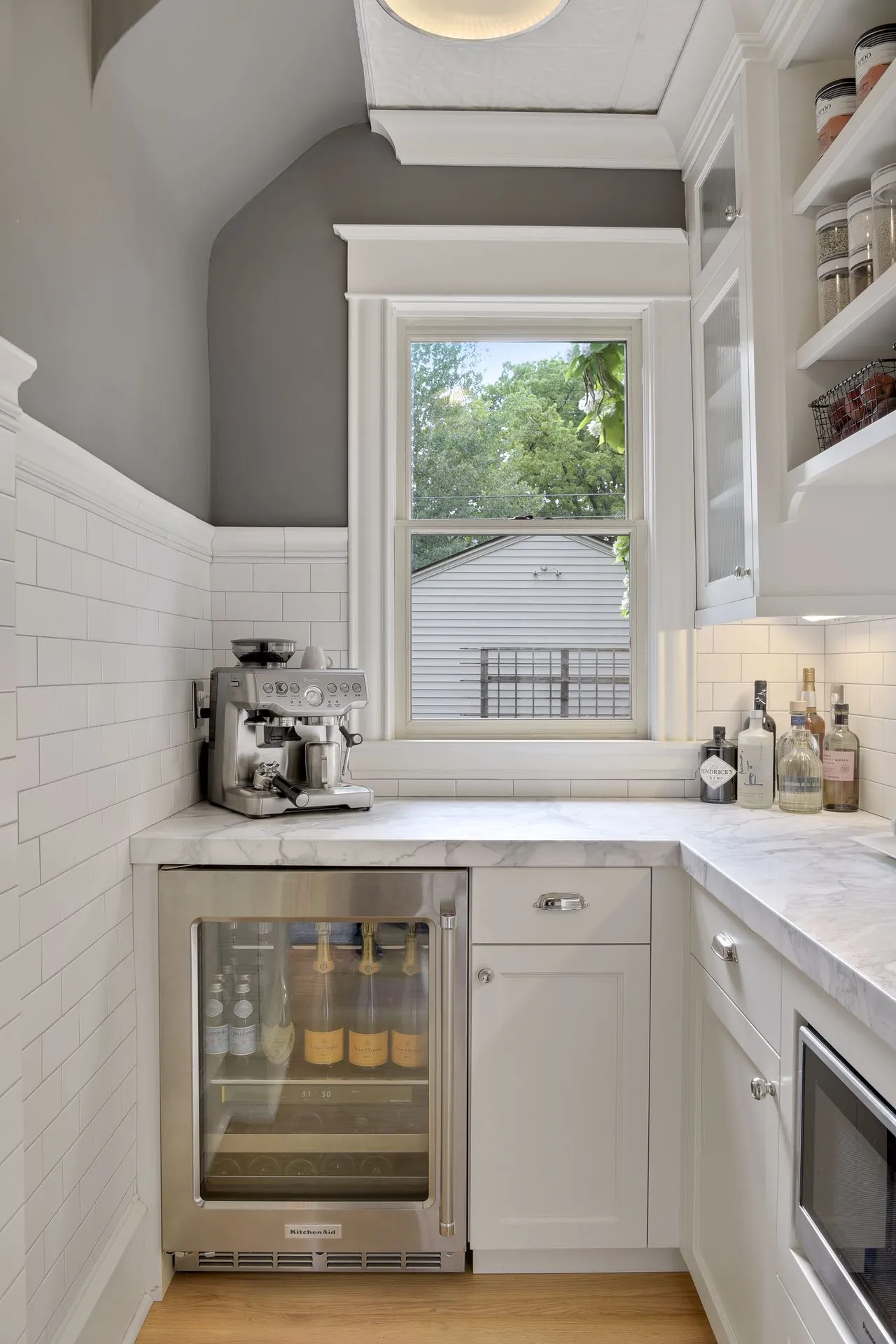 Drop a comment below or send us any questions you have here.
View more recently competed for spaces with custom cabinetry:
Fairmount Avenue, Westbrook Road, Goodrich Modern Tudor
Keep up with our latest by following us on Pinterest and Instagram.