Custom Features for Your Kitchen Remodel
Remodeling your kitchen may be a dream project you've been planning, budgeting and saving for. But when it comes down to it, it can be overwhelming with so much inspiration at our finger tips. Where to start, how to pull together your style or look, and when to stop (yes, a space can be over designed and too busy!).
We've pulled together a quick + easy guide to add custom features to your kitchen. While aesthetics are important, so is function. Adding quality craftsmanship so that your new space can last a lifetime should always be a priority.
Custom Cabinetry
We talk about this one a lot around here, not only do we own our own cabinet shop, but we firmly believe in the ability to customize cabinets to fit your space, incorporating soft close features and unique storage solutions to fit your everyday needs. Your cabinets should outlast you, choosing custom – they will.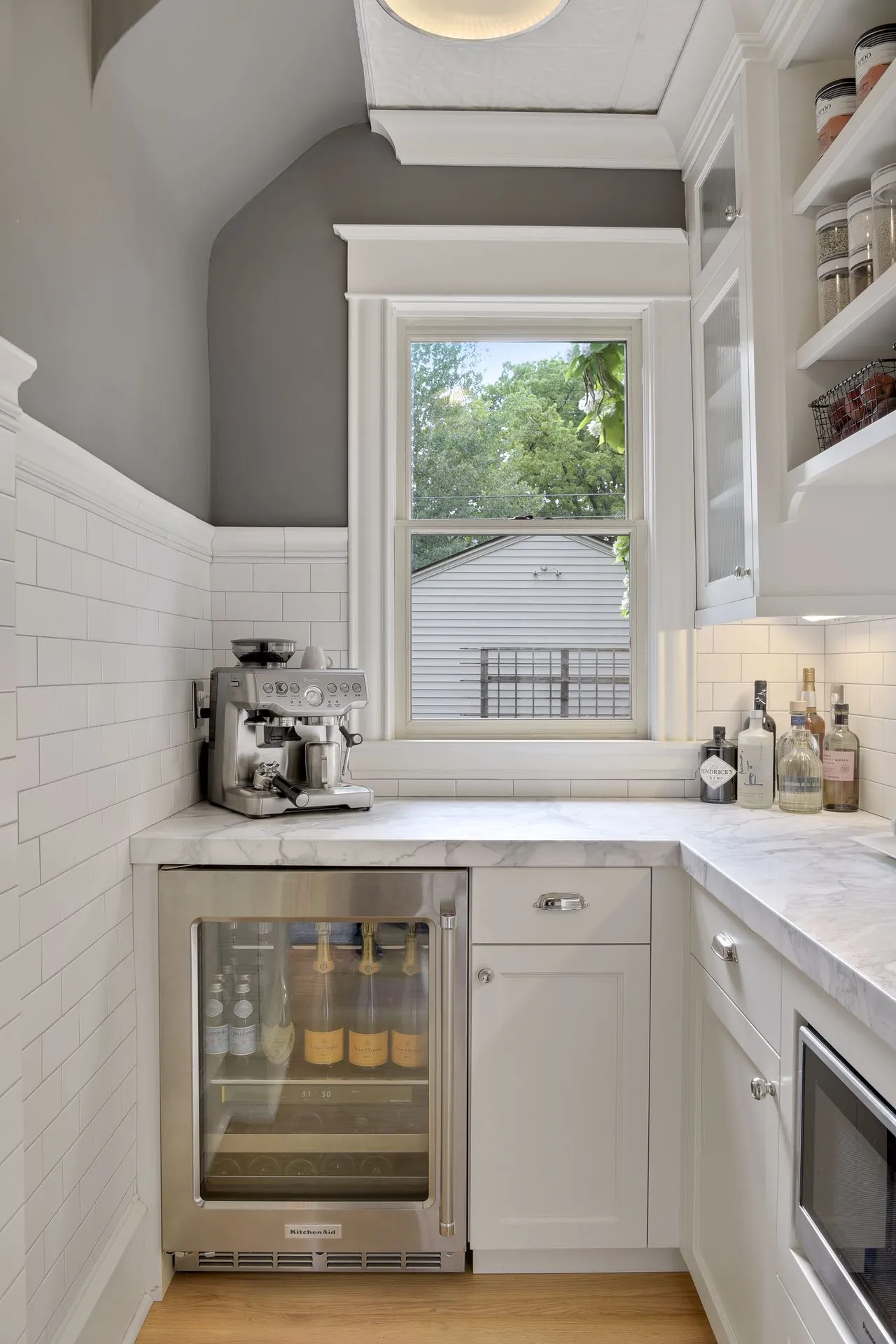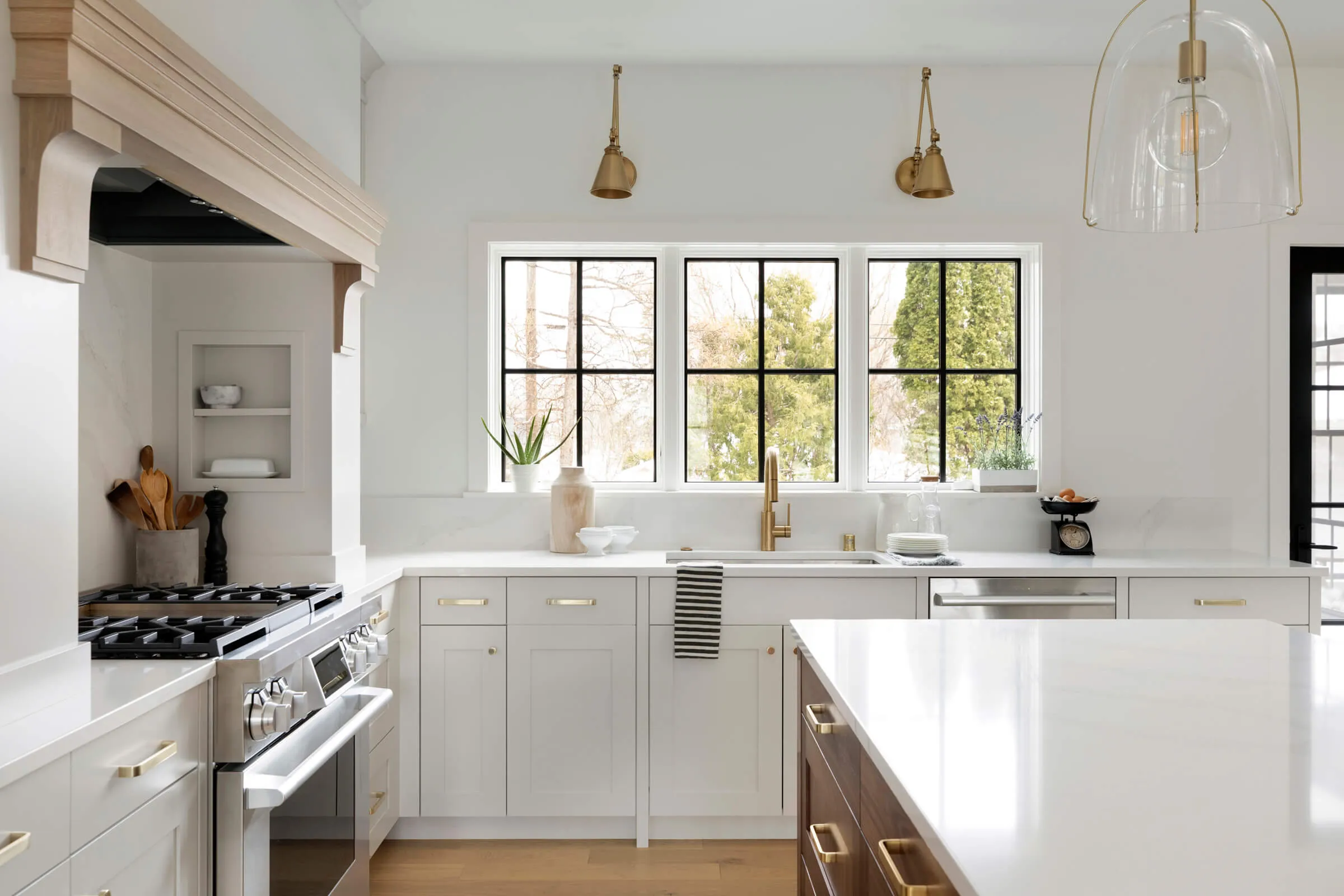 Wood Mantle for the Range
We love adding wood features when possible, a simple wood element on the custom hood can add a pop of warmth and can often tie in other wood elements used in the space.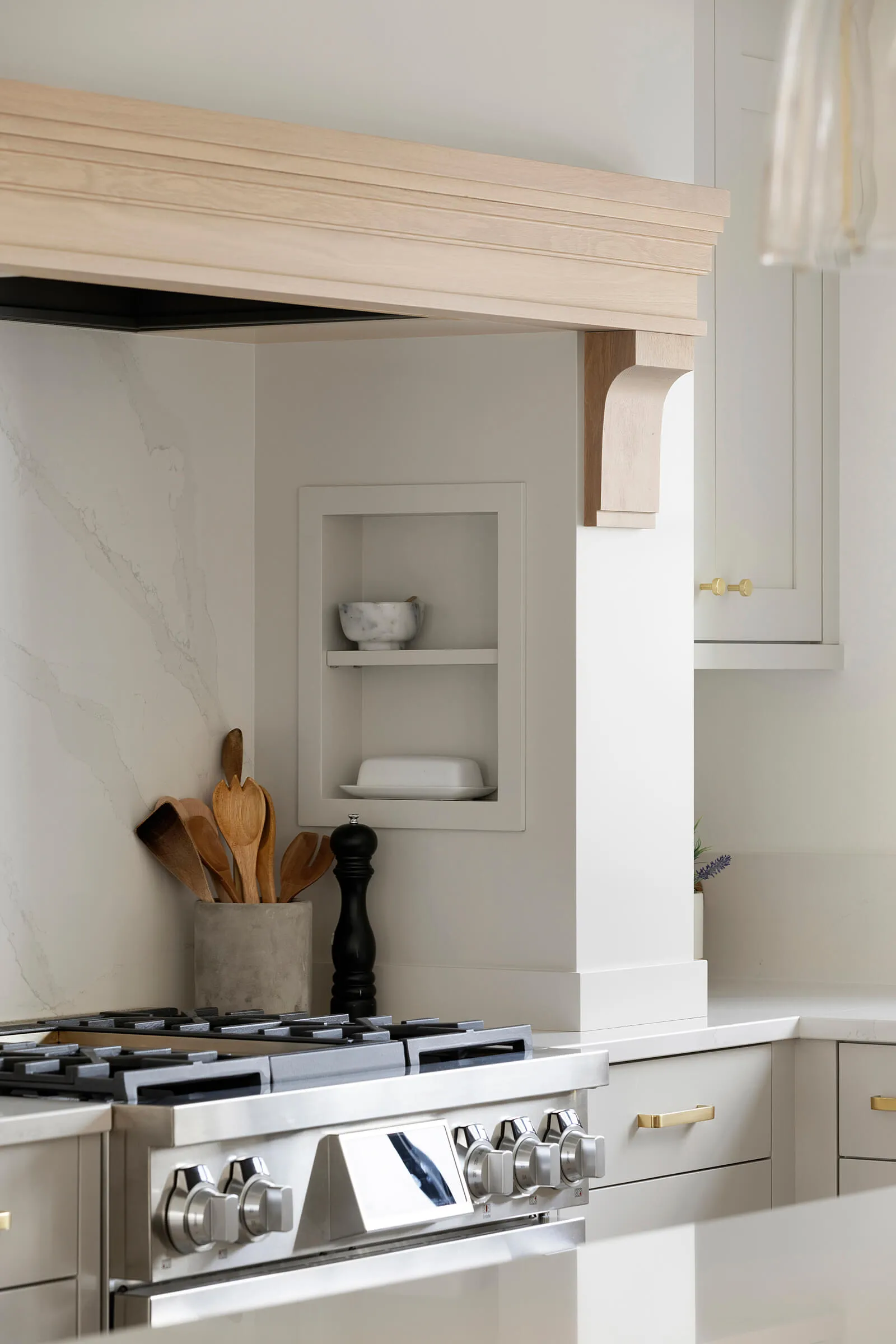 Unique Furniture Pieces
Not everything needs to be built in or permanent in your new space, we love adding a custom hutch for a traditional storage solution or a bakers table like we did in our Goodrich Tudor Renovation.
Coffee Bar Storage
This is usually an element we are suggesting for many clients. Once your remodel is complete, keeping the clutter hidden is always a good idea to preserve the newness of your space.
Glass Upper Storage
We love this detail, if you're up for putting a few treasured items on display, this option is for you. Consider adding task lighting – serves as the perfect nightlight or dimmer for dinner parties while guests are mingling in another shared space.
Design Worthy Enhancements
A few other fun favorites include: Open Shelving, Two Tone Cabinetry + Wood Butcher Block Top.
We hope you're inspired, keep saving you Pins and IG posts, your new space will be beautiful!
Thanks for following along,
Katie + Jkath Team
Interested in connecting about your home renovation?
Some recent projects from our team we think you might like:
Keep up with our latest inspiration by following us on Pinterest and Instagram.
#customfeatures #cabinetshop #customcabinetry #customkitchen #glasscabinetry #coffeebarstorage #woodmantle