15 Common Kitchen Design Mistakes to Avoid
We've designed a lot of kitchens – it's our favorite room of the house. Kitchens are also the most expensive room to renovate in your home, quickly surpassing $100,000 for a fully gutted and reworked kitchen. That being said, most homeowners do one kitchen renovation in their lifetime as it is no small feat.
As a design-build company, we take great pride in carefully thought-out kitchen designs optimizing space planning layouts and material selections to create a dream kitchen our clients are proud of and excited to be in. Of course, all our renovations start with a "before." Through decades of experience, we've seen our share of wonky layouts, choppy additions, poorly utilized spaces, and straight-up bad design.
1. Ignoring the Work Triangle
The work triangle is the spatial proximity that is both functional and aesthetically pleasing between the sink, refrigerator, range, and everything in between. The work triangle should make storing, preparing, cooking, and cleaning your meals easier. No matter how beautiful the selections in the kitchen area, if the work triangle is off the space won't function as it needs to.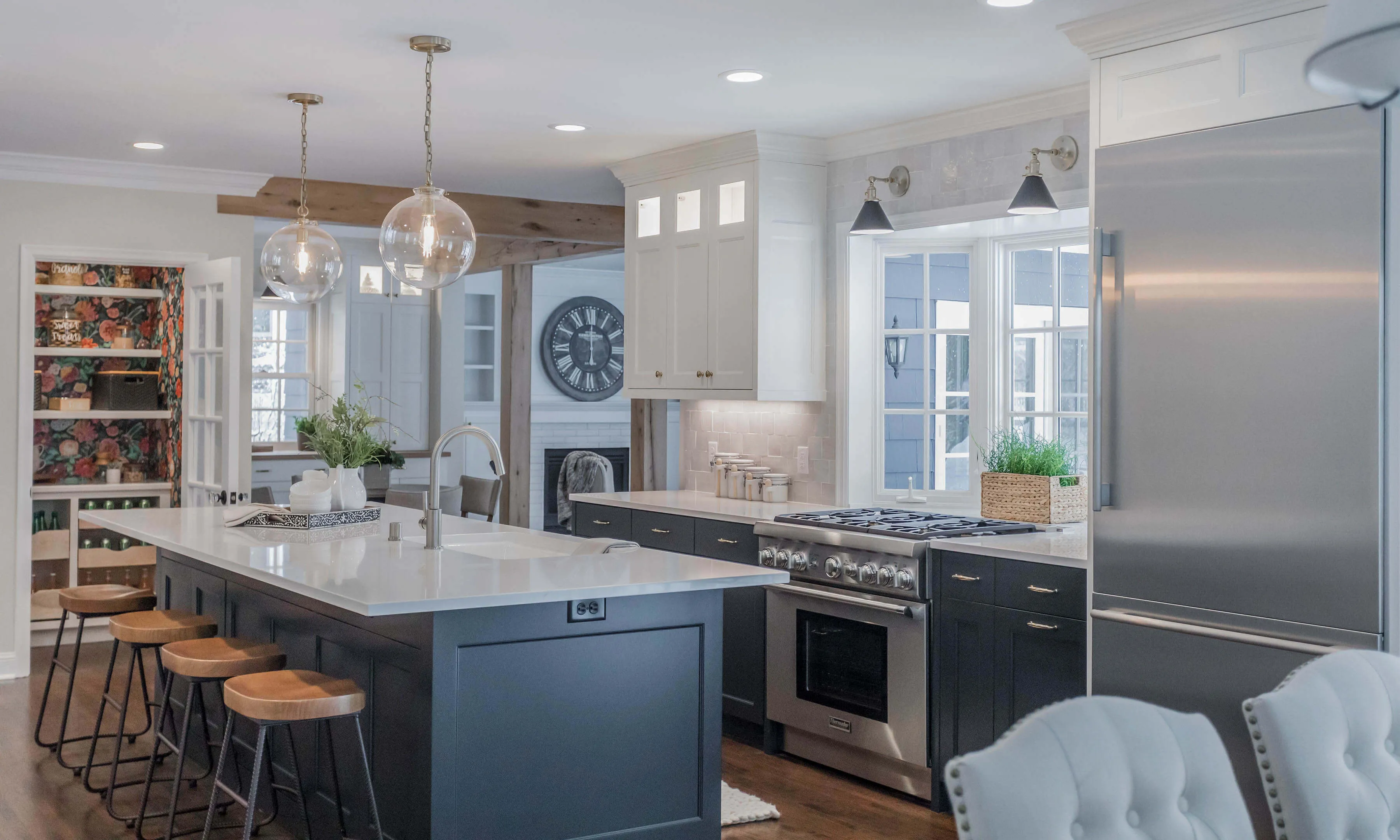 2. Foregoing Custom Cabinets
As a custom cabinet shop we are most passionate about high quality, custom cabinetry. Well made cabinetry can outlive you, especially your time in your home. We respect every renovation has a budget, and are passionate that permanent fixtures like cabinetry are an investment piece. Custom cabinets will maximize your space to the eighth of an inch and provide custom features like rollouts, dividers, and organizers.
3. Cluttered Spaces
Even the smallest kitchens need breathing room. Sufficient storage is a high-priority list, but every inch of your kitchen does not need to be filled with cabinetry, gadgets, small appliances, and stuff. This is when we tell you to go through your belongings before the renovation begins and declutter! Simplicity is bliss.
4. Impractical Materials
Kitchens are inherently messy, that's their job! Choosing appropriate materials for your family and lifestyle is important. We believe marble countertops are for the free-spirited, who find beauty in the soft imperfections. If scratches on hardwood floors drive you crazy, explore tile for kitchen floors. Talk to your designer about the right materials and applications for you.
5. Not Prioritizing Personal Needs
A kitchen renovation is a major opportunity to identify what does/doesn't work for your family's daily life and make your space work better for you. Whether you need more storage space, better lighting and windows, smart technology appliances, or a larger space to gather. As I said, most people only do one kitchen renovation in their lifetime – make it count!
6. Not Taking Cabinets to Ceiling
If the ceiling height is less than 9 feet high, bring the kitchen cabinets to the ceiling. Not taking upper cabinets to the ceiling is wasted space and a dust collector. Glass cabinetry and open shelves are the best way to display decor rather than the empty space above the cabinet.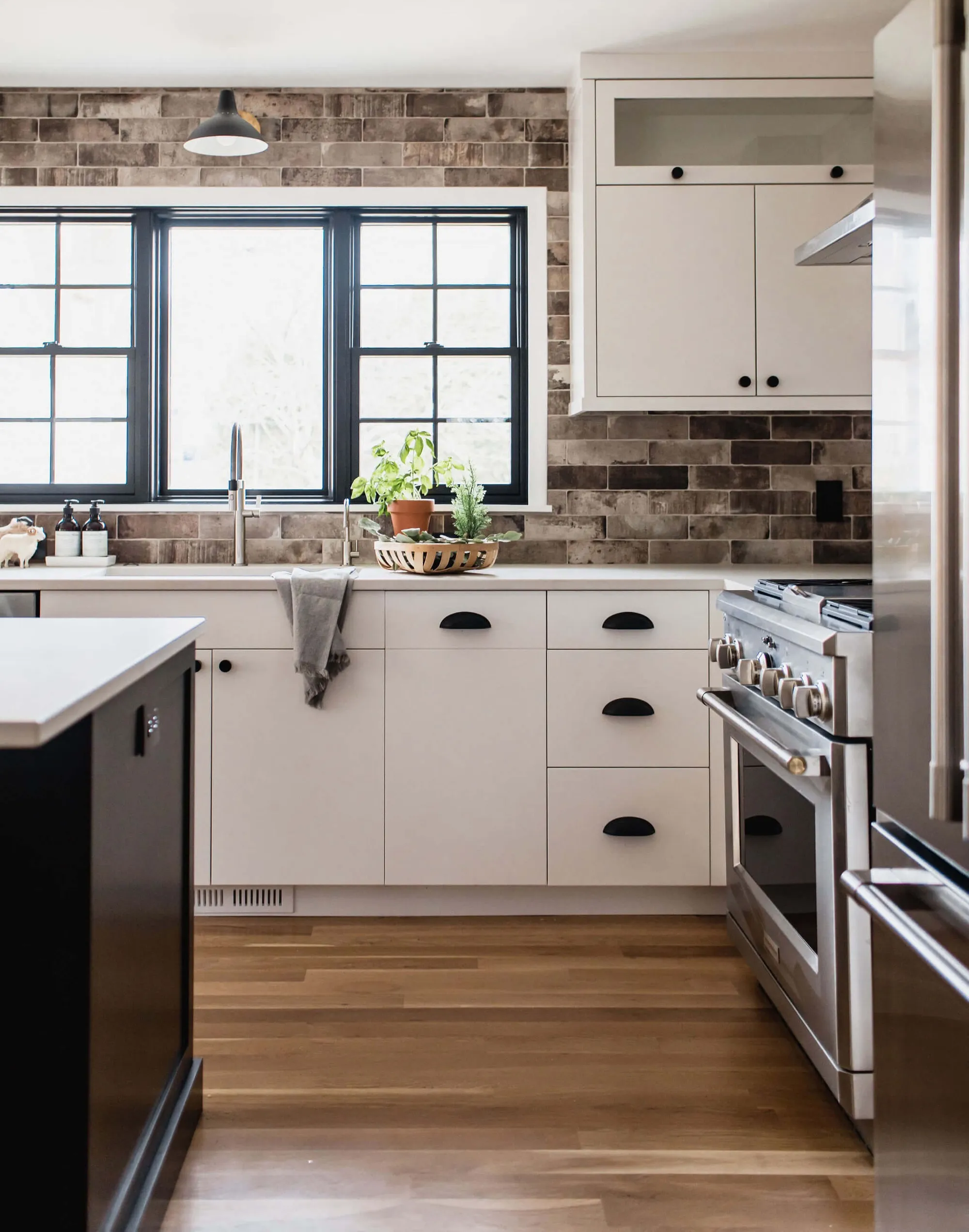 7. Overlooking Little Details
Plumbing fixtures, niches, hardware, lighting, moulding. Our tagline is Live in the Detail®, and we believe in it. These small details make your heart happy and add personality to the space. While they may seem small or utilitarian every detail matters.
8. Inadequate Lighting
There are three types of lighting: ambient, task, and decorative, and the kitchen has all three. Task lighting, such as island pendants, under cabinet lighting, or lighting over the sink, is for food preparation and cleaning areas to see what you're doing. Ambient lighting, such as overhead fixtures and recessed lighting, for gathering and entertaining. Decorative lighting is for design and beauty, not necessarily providing task-sufficient lighting.
9. Confining Layout
It is a real missed opportunity to stay confined within the existing footprint. Can we expand the kitchen into an adjacent room that isn't being used to its full potential? Would the work triangle be more efficient with a different appliance layout? Would adding or removing a doorway or window provides more cabinet space? Hiring a designer that offers space planning services is a great first step to maximizing the kitchen layout.
10. Fear of Color, Texture
We are big fans of neutral design, crafting a tonal color palette with a mix of materials to accomplish texture and movement so the space doesn't fall flat. Selecting materials for a kitchen renovation can feel scary for fear it may go out of style. However playing it safe can result in a really lackluster finished space, which would be a sad result after a long renovation process.
Read our tips to accomplish a beautiful neutral design.
11. Designing for Resale, Not Personal Style
Following the point above, this is YOUR renovation. For a variety of expected and unexpected reasons you may not live in this house forever, but this renovation is yours and not the next owner. Incorporate colors, patterns and details that make you happy, not the masses. Everything can be changed in one way or another.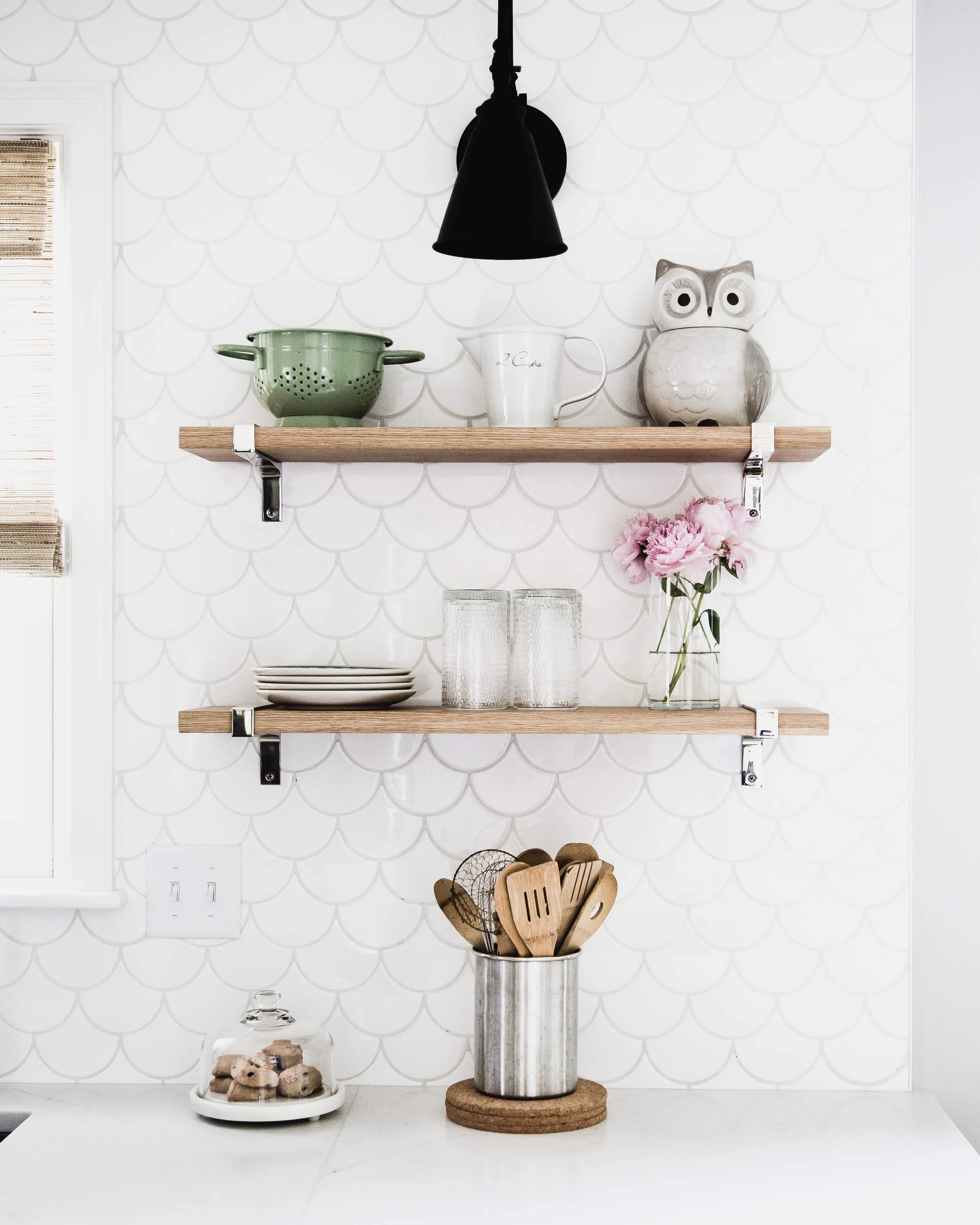 12. Logistical Fallacies
As kitchen designers and builders we are critical thinkers about the logistical function and use of a space. For example, open shelves next to a range will get everything on the shelf dirty from cooking grease, smoke, etc. A vent hood with arched sides collects dust and grease. The dishwasher on the inner corner of cabinets makes it harder to unload. Your kitchen and cabinet designer should discuss these often overlooked details with you.
13. Unbalanced Budget Busters
Cabinetry, appliances, and countertops are the most expensive selections in a kitchen renovation. Their level of quality should be balanced to achieve a cohesive kitchen design. For example, high-end luxury appliances next to builder-grade cabinetry feel like corners were cut. Expensive marble countertops with big box store appliances are off balance.
14. Congested Traffic Lanes
Keep walkways between perimeter and island cabinets, appliances, and doorways clear. Having to zig-zag through stationary objects, like cabinetry, will result in a congested flow and probably bruised hips. Calculate to have enough space to have the dishwasher, oven, and refrigerator doors open that allows a person to shimmy by.
15. Not Hiring a Design Build Team
Through decades of experience, the design-build team has seen (almost) all of it. We will work with you to optimize your floor plan, design a space that represents and functions well for your family, and build it most cost and time efficiently. Hiring the right team can save you thousands of dollars, weeks of renovation time, and many headaches.
We have your back and we're here to be a resource through every home project. Follow us on Pinterest and Instagram for design inspiration and tips.
Thanks for following along,
Katie Wick + Jkath Team
Interested in connecting about your home renovation?