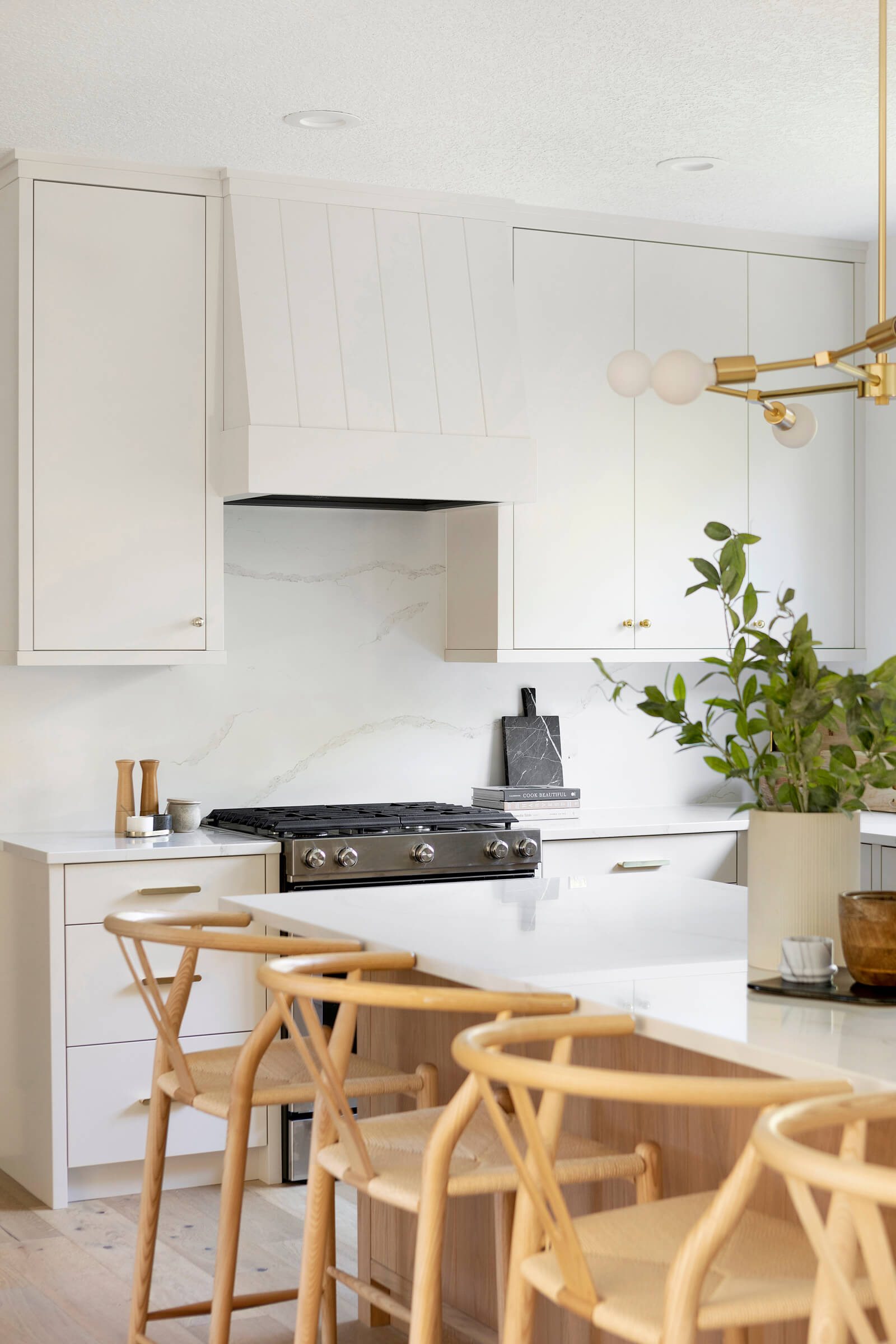 10 Favorite Cabinet Door Styles
We are passionate about custom cabinetry, clearly. We carefully select cabinet door styles for each project to suit its architectural and aesthetic design style. We may incorporate a couple of different styles throughout a single room or house. We're sharing our favorite cabinet door styles to use in a kitchen, bathroom, mudroom, or home office.
Cabinetry is the foundation of a kitchen. All other design elements rely on this design as it will long last nearly every other material in the space. Choosing the right door styles, paint color or wood species cabinetry transforms the overall design.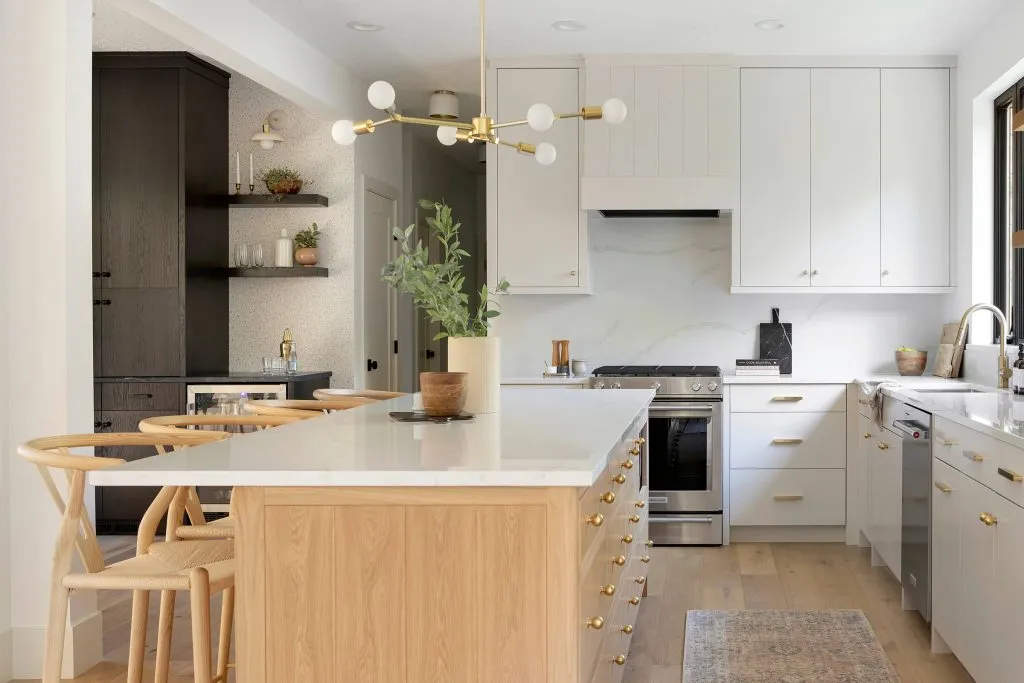 Slab Door Style
Sleek, contemporary, modern. Slab cabinetry is a flat front door or drawer front. In our Deephaven Drive project slab cabinet door style allowed the custom quartered red elm veneer grain to carry from floor to ceiling without interruption.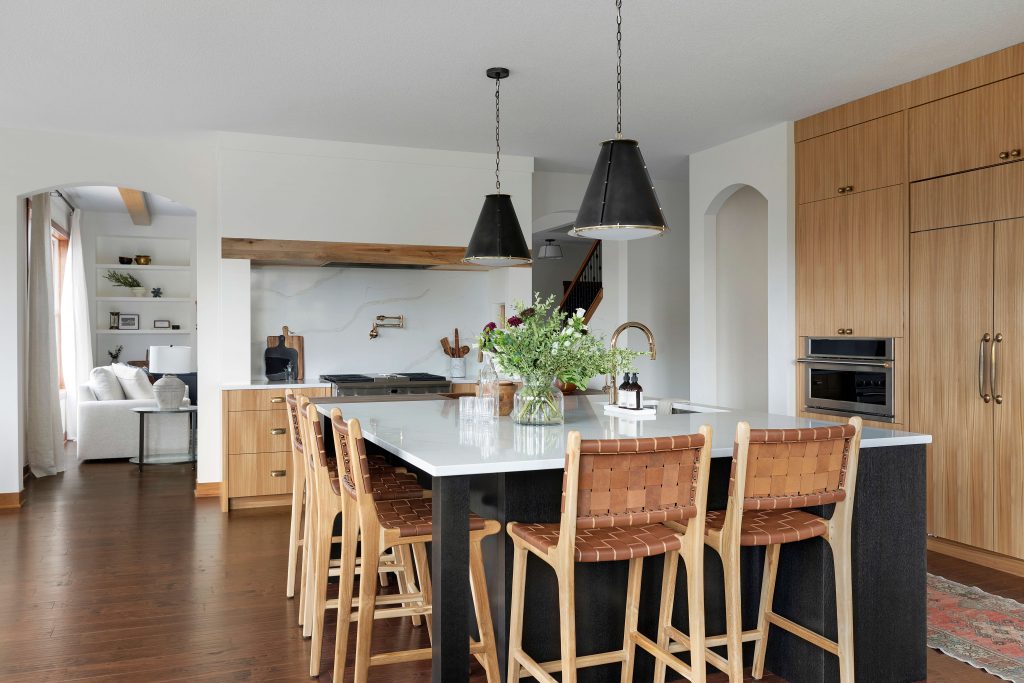 Bevel Door Style
Clean lines like the Shaker style that has become increasingly popular, but with a subtle bevel to beautifully accomplish an updated traditional cabinet. A bevel cabinet door style, as seen in the Princeton Avenue project, has a soft gradation from the top stile and rail to the flat interior panel.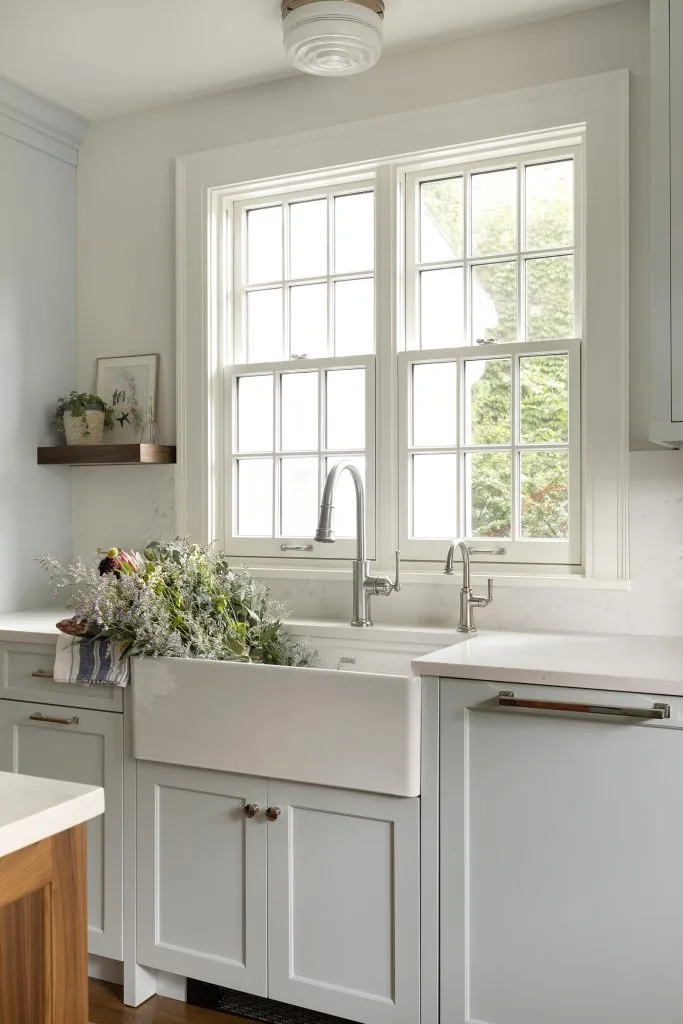 Ogee Door Style
Often seen with a raised center panel, we like to modernize the traditional Ogee cabinet door style front with a flat panel. This door style is perfect for bringing older homes into the 21st Century.
Shaker Door Style
Plain and simple shaker-style cabinets became very popular in the last 10 years. Approachable and timeless with clean lines. It's essentially a box frame on top of a flat interior panel. No-fuss and a beautiful middle ground to incorporate into many design styles.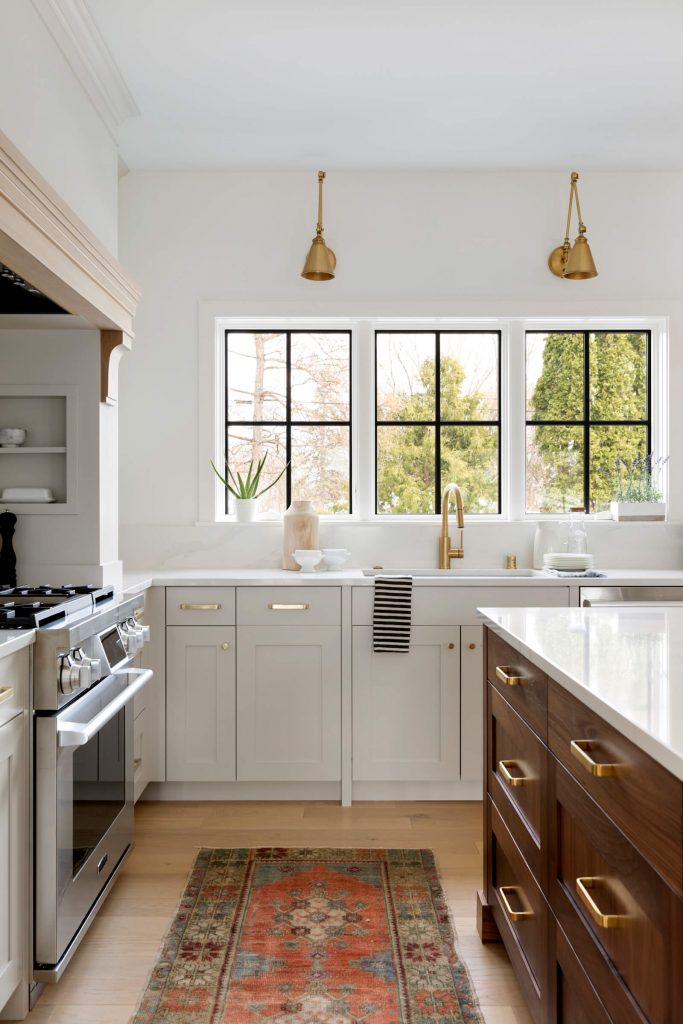 Reeded Door Style
Reeded cabinetry is going to be a staple of the 2020s, just you see! This hand-crafted look has become increasingly popular for its amazing texture, feminine curves, and playfully refined design. We've had fun using reeded cabinet fronts on bathroom vanities or as an accent on shelving or fixed panels.
Inset Door Style
Inset cabinetry is a highly crafted cabinet style. Each door and drawer sits within the frame to create a flush appearance, making perfect measurements critical. This cabinet style comes at a premium due to its required craftsmanship and the additional time it takes to build and install correctly. This design style will outlive any trend.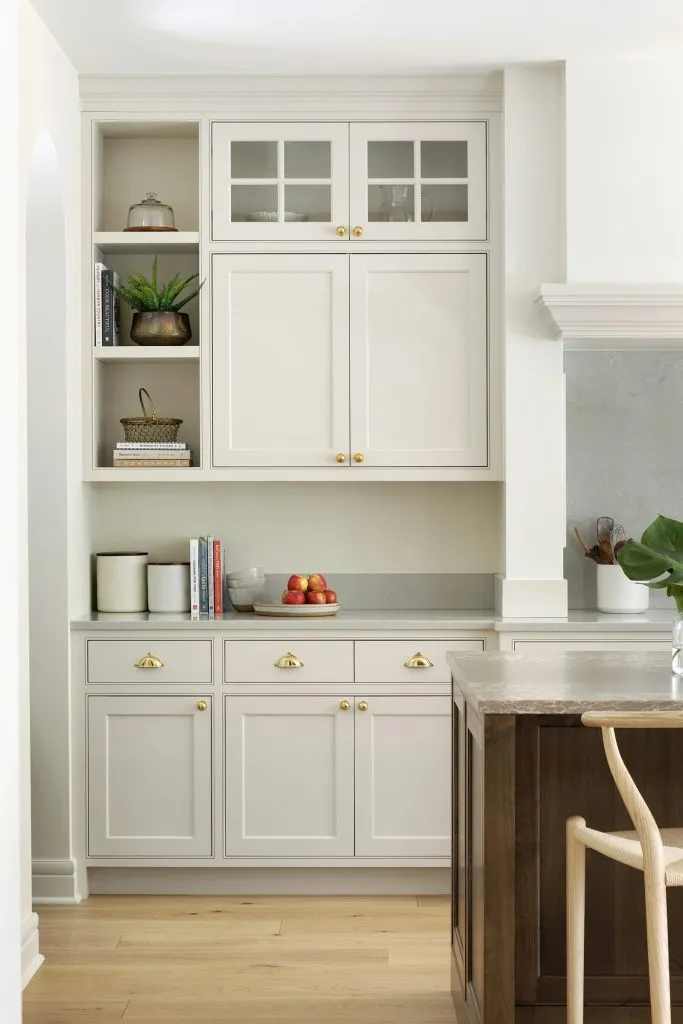 V Groove Door Style
Creating vertical lines, continuous from one door or drawer front to the next is a mix of contemporary and rustic design. This non-traditional cabinet door style is non-traditional and is a great accent to add texture and linear eye lines to bathrooms, kitchens, and mudroom cabinetry.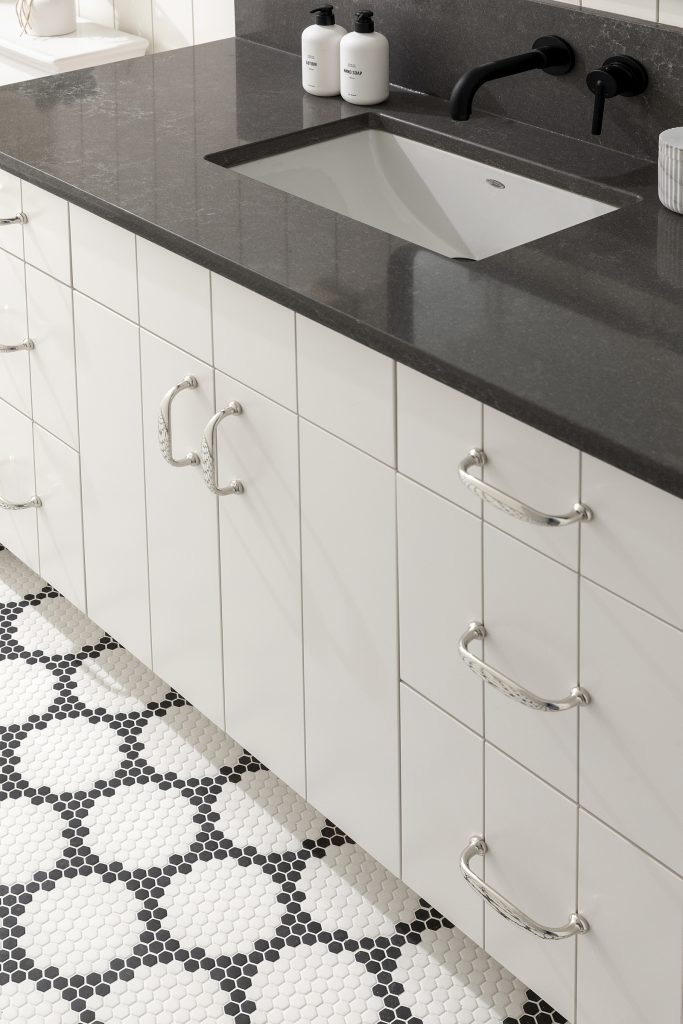 Applied Moulding Door Style
Applied Moulding cabinet doors are an extra piece of moulding applied to the stile and rail of a face frame. This design style is perfect for an updated traditional design in kitchens and home offices.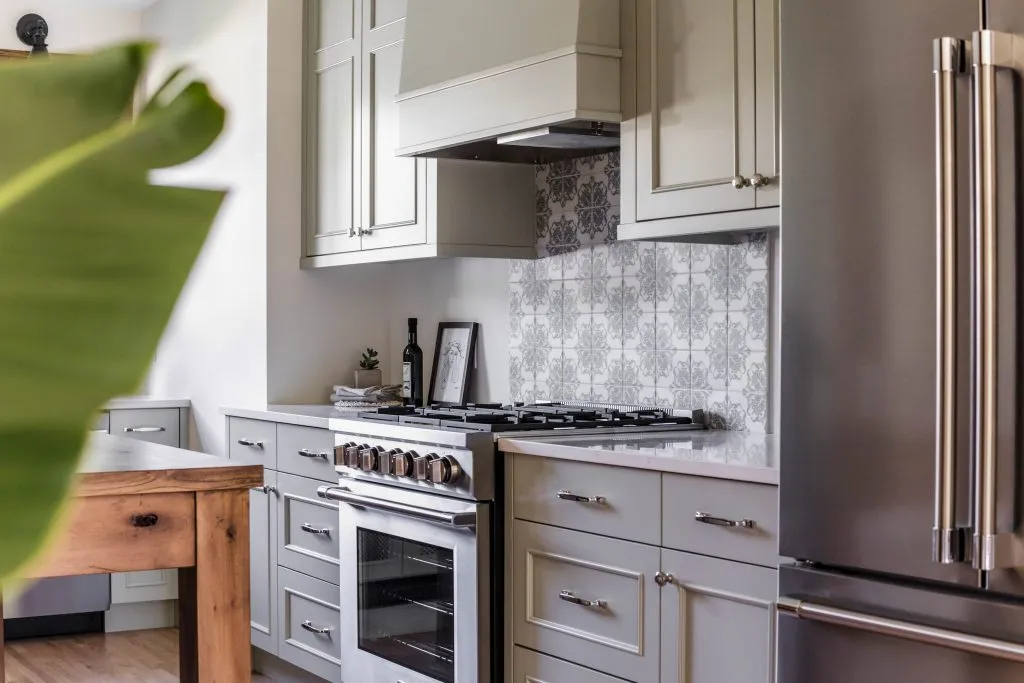 Glass Cabinet Insert
Show 'em what you got! Glass cabinetry is great to allow light to spread throughout the space. Incorporating glass cabinetry in a room full of cabinetry allows the space to feel lighter without sacrificing storage. There are ways to personalize glass for your design aesthetic by using clear, seeded, reeded, frosted, or colored glass.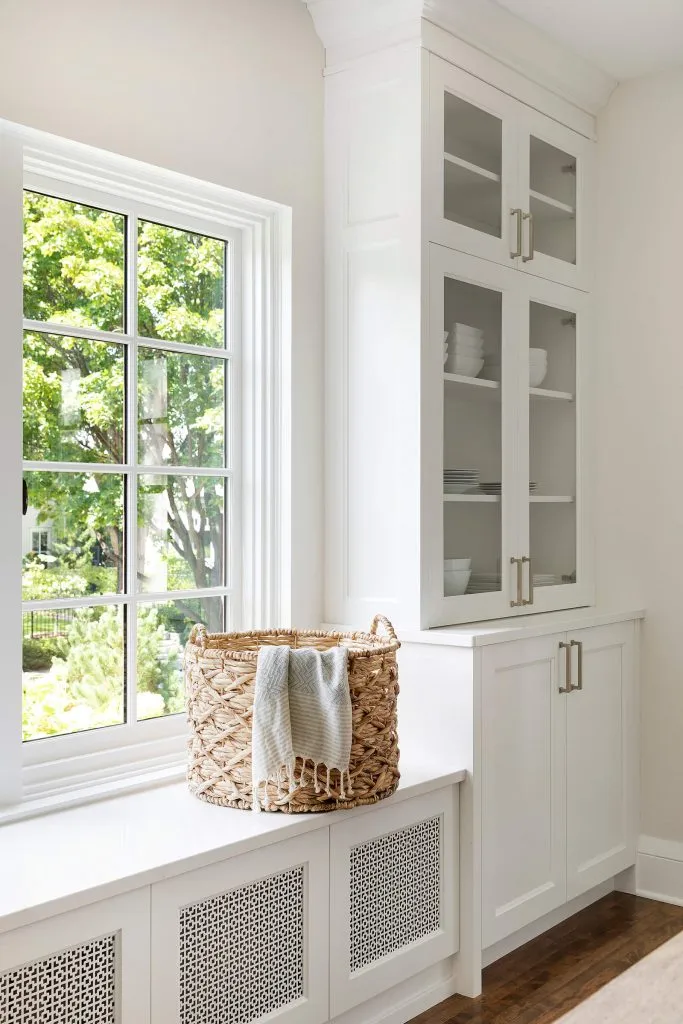 Custom cabinetry by Jkath Design Build in collaboration with construction2style
Ventilation Cut Outs
Before the wonderful invention of climate-controlled rooms and refrigeration, cabinets used to have ventilation holes to allow air to circulate and give stored food oxygen. Now, it's purely decorative. In the Kath Home cutouts in the mudroom cabinetry reflected the Tudor exterior.
Thanks for following along. Sharing a few recent projects we think you might like:
Princeton Colonial | Kath Home | Ridge Road
Interested in connecting about your home renovation? Say hello here. Keep up with our latest inspiration by following us on Pinterest and Instagram.