Sunday Saves: Our Favorite Countertops
Week of April 6th, 2021
The Kath's have moved in! Enjoying our second full week at home and feeling settled more than ever with all of our decisions as we worked tirelessly (as a side hustle) to finish our new family home. A modern Tudor aesthetic meets cozy and functional. Selecting materials that have high use, low maintenance, sustainability and with a design focus are critical not only for our home, but for our client work as well.
Today we're taking you behind the scenes of our favorite countertops, not only the material, but the brand we've partnered with countless times in the last few years for several our client projects.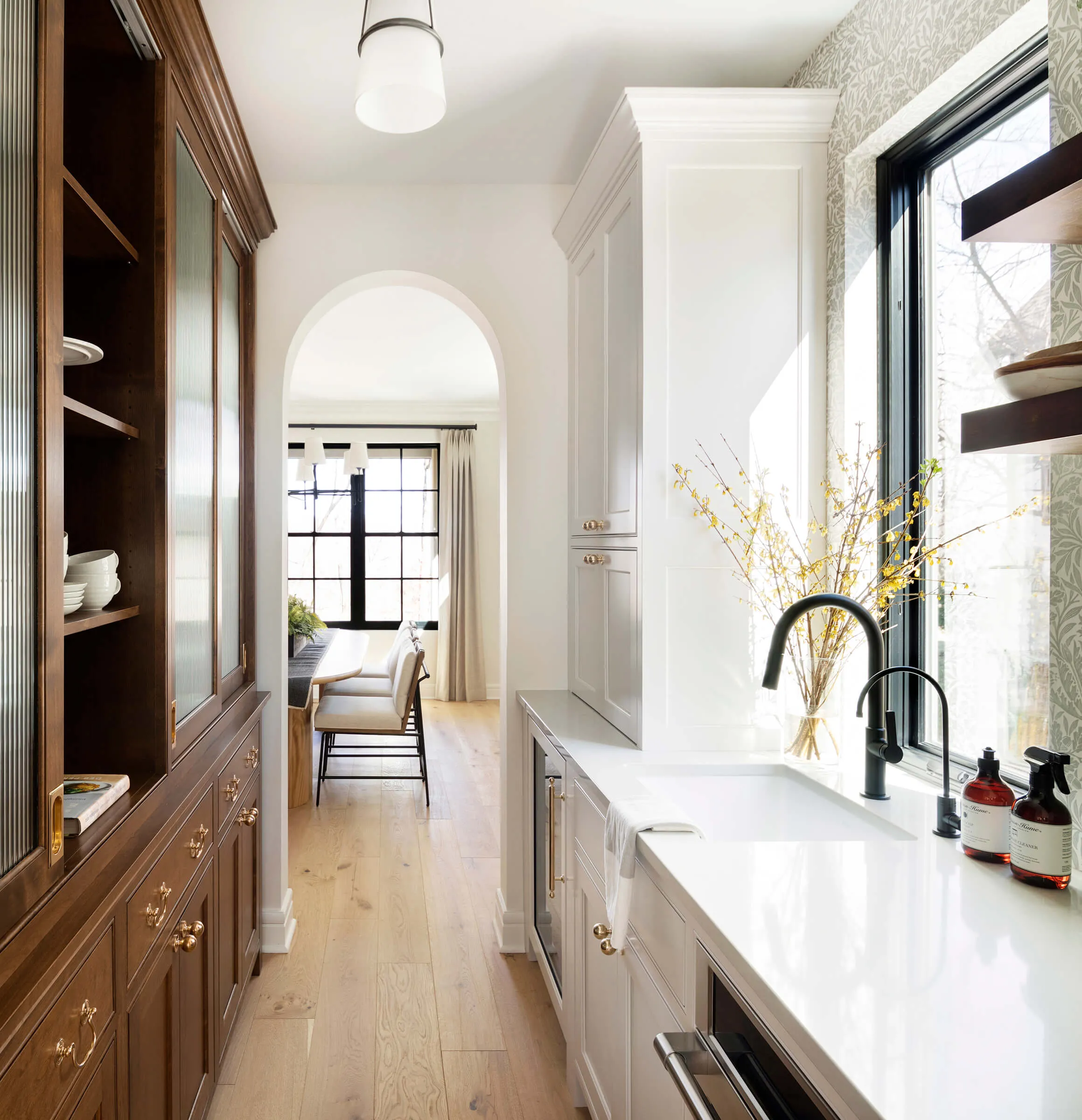 Drum roll .. HanStone Quartz, a North American company focused on delivering innovation with gorgeous design focused countertops for all practical interior applications. Quartz is a non porous natural surface with a maintenance free approach. We were fortunate to install a few of their new releases in our home as well as a few favorite timeless selections that look great in every project. Take a look inside our home here:
Kitchen and Pantry
The kitchen and pantry are the most beloved and well used spaces in the entire home – featuring a combination of HanStone Quartz Terra from the UnEarthed collection and a new release of HanStone Quartz Awaken including our range wall backsplash. Always, when possible use two complimentary countertops in one space, it adds interest and why settle for one, when you can have two?
Owner's Suite
What I've loved about designing this space, is the blend of traditional, yet modern touches. What is MY design style? All of it really, but at the heart of it – I'm a purist and love a nod to traditional elements while implementing a fresh modern take too. Our team designed the custom vanity in our cabinet shop while focusing on the perfect finish to contrast the classic HanStone Quartz Mantauk Countertop. We use this design in several of our kitchen projects as well, it's an easy go to option that pairs nicely with every finish in the room.
A recap of our early inspiration here:
Charlie's Bathroom
Charlie had shown great interest in his bathroom selections, he was hoping for something moody and modern. Wall mounted toilet, glass elements throughout, touchless faucets galore. This is where we settled, somewhere in between a spaceship and the early 20th century.
Featuring a newer release HanSonte Quartz Calacatta Gold, so stunning in person – we've brought two clients through our home and both are using this design in their upcoming kitchen renovations.
Lyla's Bathroom
Our most playful bathroom indeed! Lyla would not allow wallpaper in her bedroom, so the bathroom it is! This will be our fourth space with wallpaper in our home (there can never be enough wallpaper). The Underwater World wallpaper was selected by our interior designer on staff, Katie Wick, for a client project. I fell in love and grabbed the idea for this space too.
We selected HanStone Quartz Coast from the UnEarthed collection, raw, natural and refined enough to stand up to the other timeless selections throughout the home. There is a lot of discussion around this beautiful surface, it is unlike anything else in the market.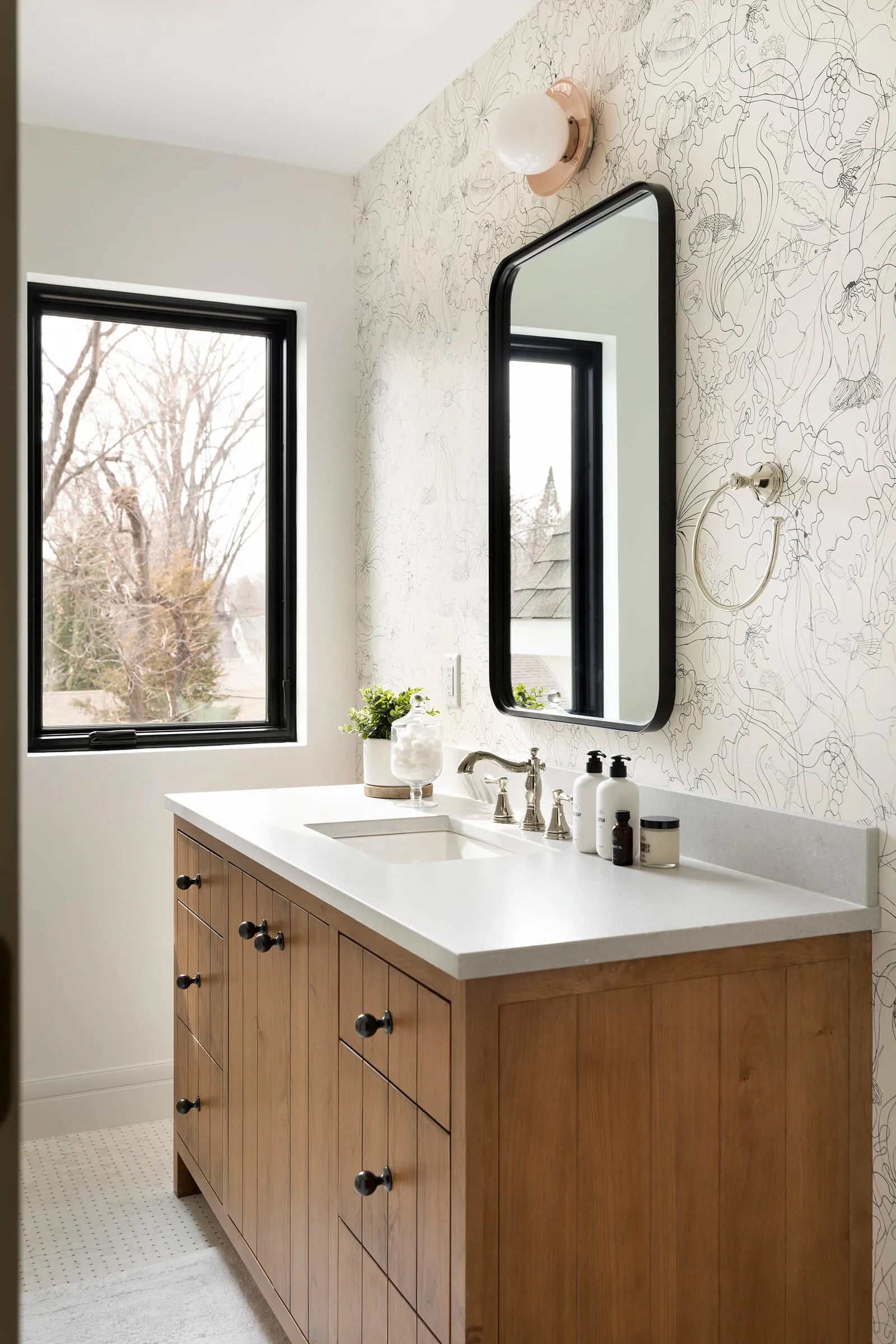 Sienna's Bathroom
Last, but not least for bathroom's .. and a little bit of all the other selections that didn't make their way into the other bathrooms. A compilation of favorite items, with HanStone Quartz Embrace. We love the regal flare of this space, old world meets new world. Additionally, we feature Embrace in our custom entertainment area in the lower level with a quartz backsplash and custom shelf for decorative storage.
Laundry Room
This might be my second favorite space, not that I spent a lot of time here, but I've always loathed ugly dark basement dwelling laundry rooms. The only space I've ever known to get the dirty chore done. The bright countertops, featuring HanStone Quartz Drift, are nothing short of easy and practical. A little nicer on the budget and a good use of design when high contrast is the focal point.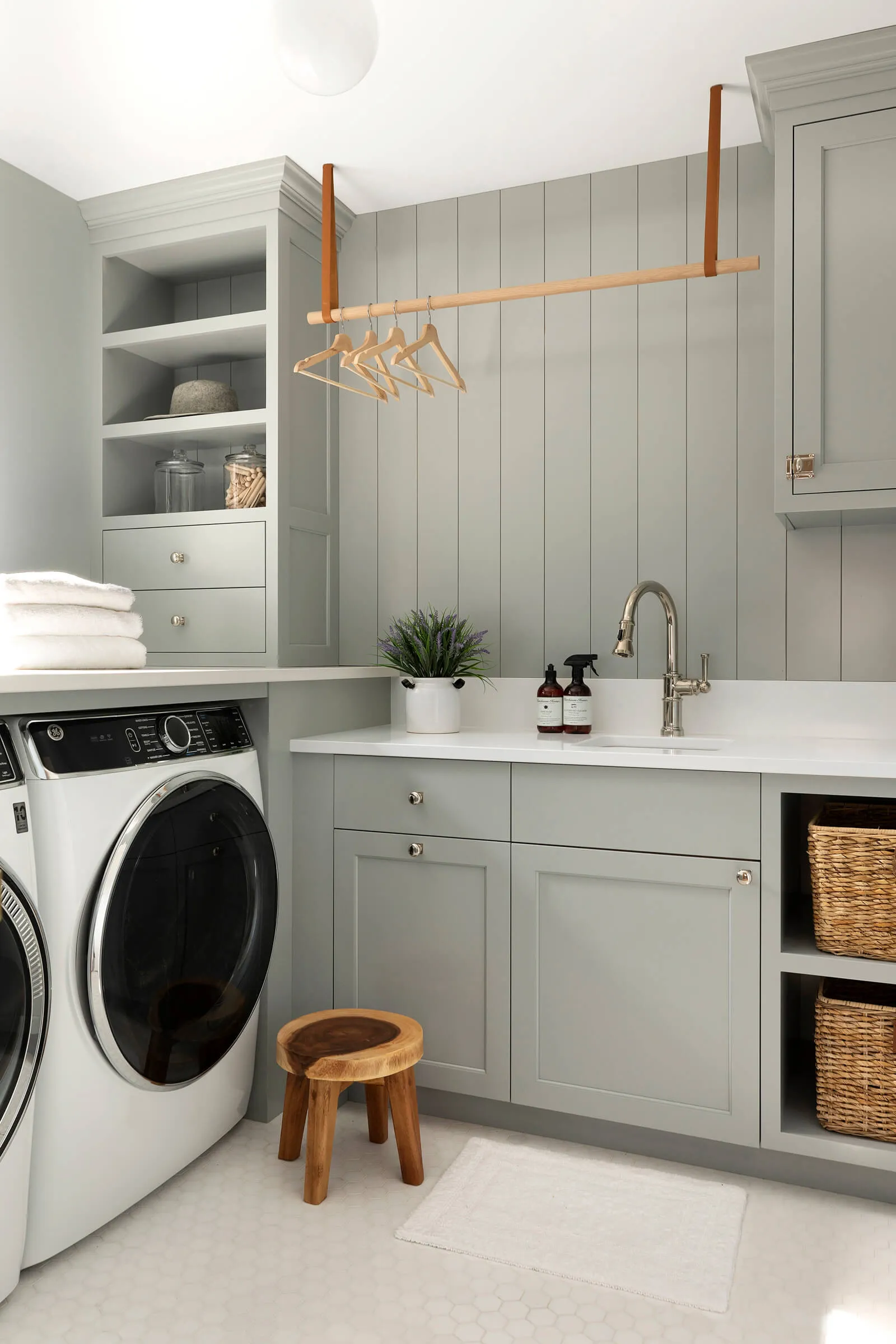 The reveal of our most used spaces in our new home is complete – we hope you enjoy the inspiration. Comment below if you select any of the above selections for your upcoming remodel, we'd love to know!
Thanks for following along,
Katie Kath + Jkath Team
Interested in connecting about your home renovation?
Some recent projects from our team we think you might like:
Keep up with our latest inspiration by following us on Pinterest and Instagram.