Behind the Scenes
It has been a while since our last project update. We have been sharing progress photos on our Instagram stories, so I hope you are following along with us there. We are getting close to the finish line of two very different whole house projects. Our cabinet maker, Roger, is busy at work this time of year pushing to get all of our cabinetry done and completed with quality and perfection. The team in the field is hustling between several job sites, managing consults for the new year, while those of us in the office are busy working on selections for projects to kick off in January. There is a holiday in there too, right?
We thought we would share some mood boards for these two projects,that we've brought nearly to completion, to help you visualize the space.
Bathrooms tend to have the most accessories and many details, which make creating the mood boards extra fun for us. We picked two rooms from each project to showcase for you.
Country Club Family Room
Our cabinet shop is busy creating and building expansive built ins for this space that will surround the fireplace. It is going to look amazing adorned with these picture lights and custom paneling, and I can't wait to share with you guys when it's all installed.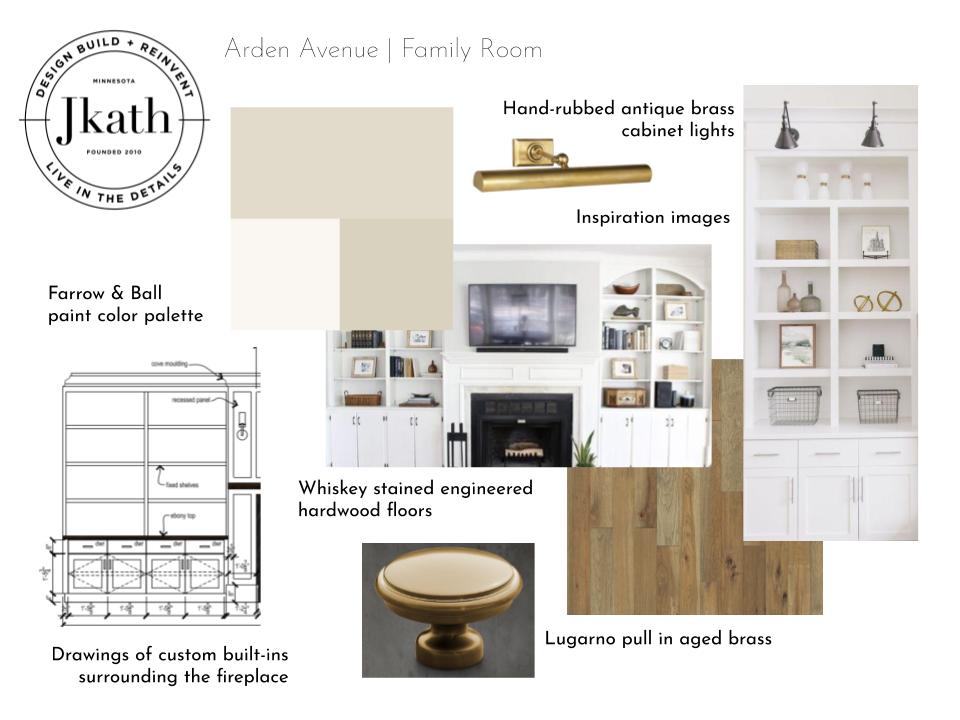 *Architectural cabinet drawings by Phil Rader
Before image here with in progress pics following. We raised the ceiling, as we had to rebuild the floor on the second story (the previous remodel, while it looks nice wasn't the quality of work we were willing to live with).
Master Bath
This master bath will also feature a custom dual vanity. Did you know we have our own cabinet shop? We design and build all of our bathroom vanities (just to name a few!).
Stay tuned for the final reveal that will include all plumbing selections and accessories!
Hint: None of them are Black! What finish do you think we chose?
Progress of the master bath including the before image, newly selected Jeffrey Court tile and in process as we see the space today.
Moving on to Drew Avenue
We've been working on this project since early Summer (2019) and are thrilled to see the final stages come together. Sheetrock is complete, finish carpentry is in full swing with the custom staircase in the works. Tile installation is happening this weekend with many other material selections wrapping up in the coming days.
Even better news, we are featuring this home on the Spring Parade of Homes Remodelers Tour, and fingers crossed this home is selected as a dream home candidate for the tour.
A trip down memory lane, before images of the single story house. We tore it down to the existing foundation and built a 2 story home adding an additional level with 4 bedrooms and 2 bathrooms.
In progress pics as we get into the demolition:
We are most excited, naturally, for the kitchen reveal. Here is an early mood board, we've deviated from this in a few areas, but will incorporate a quartz backsplash, custom hood design to mirror the mantle in the living room, gold fixtures and a beautiful warm walnut island to contrast the white oak engineered flooring in the house.
A few progress shots featuring the sink wall and elevations by our talented architect Jennifer with American Prairie Architects.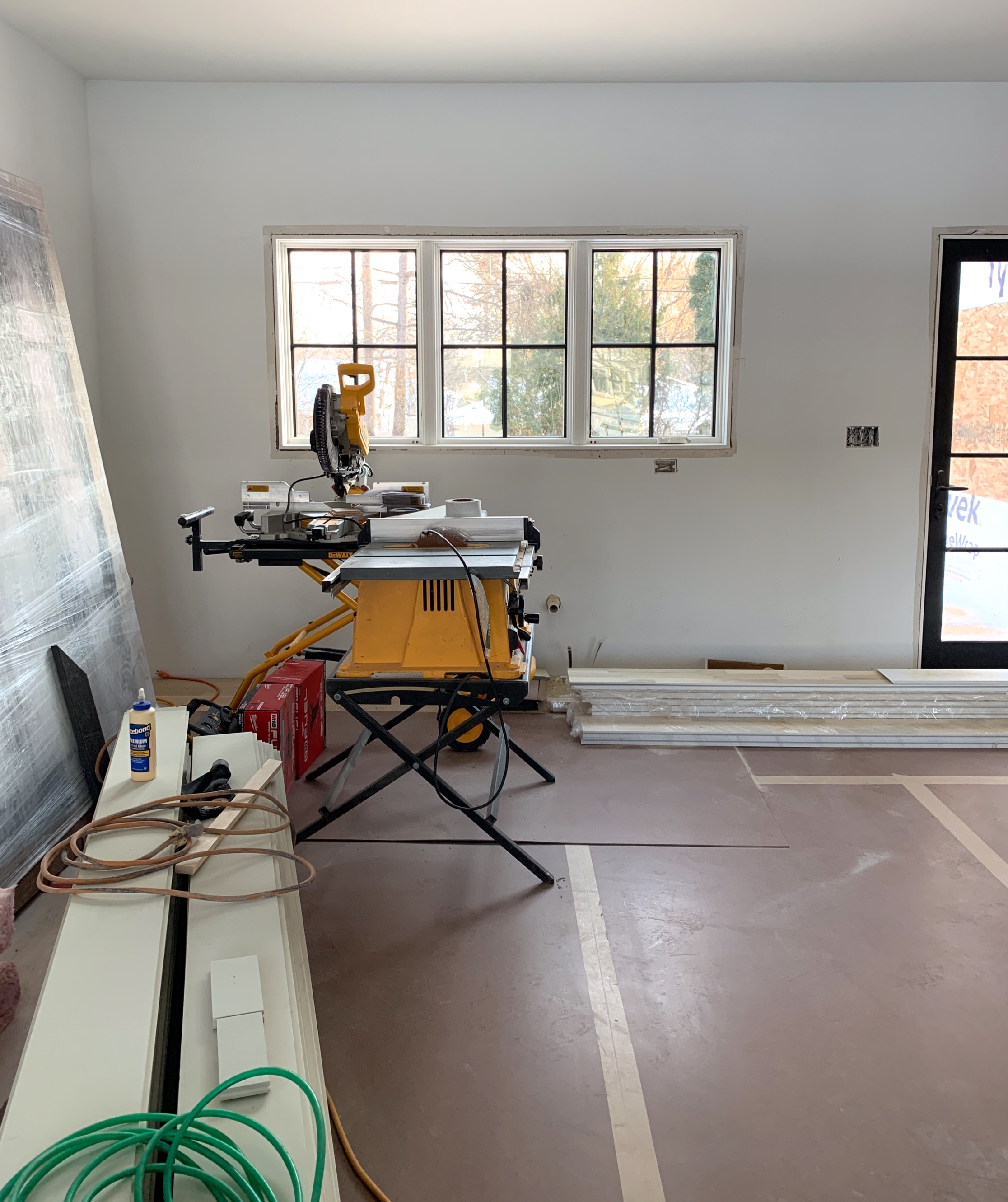 First floor powder bathroom and master bathroom look and inspiration.
Interior design by Katie Miller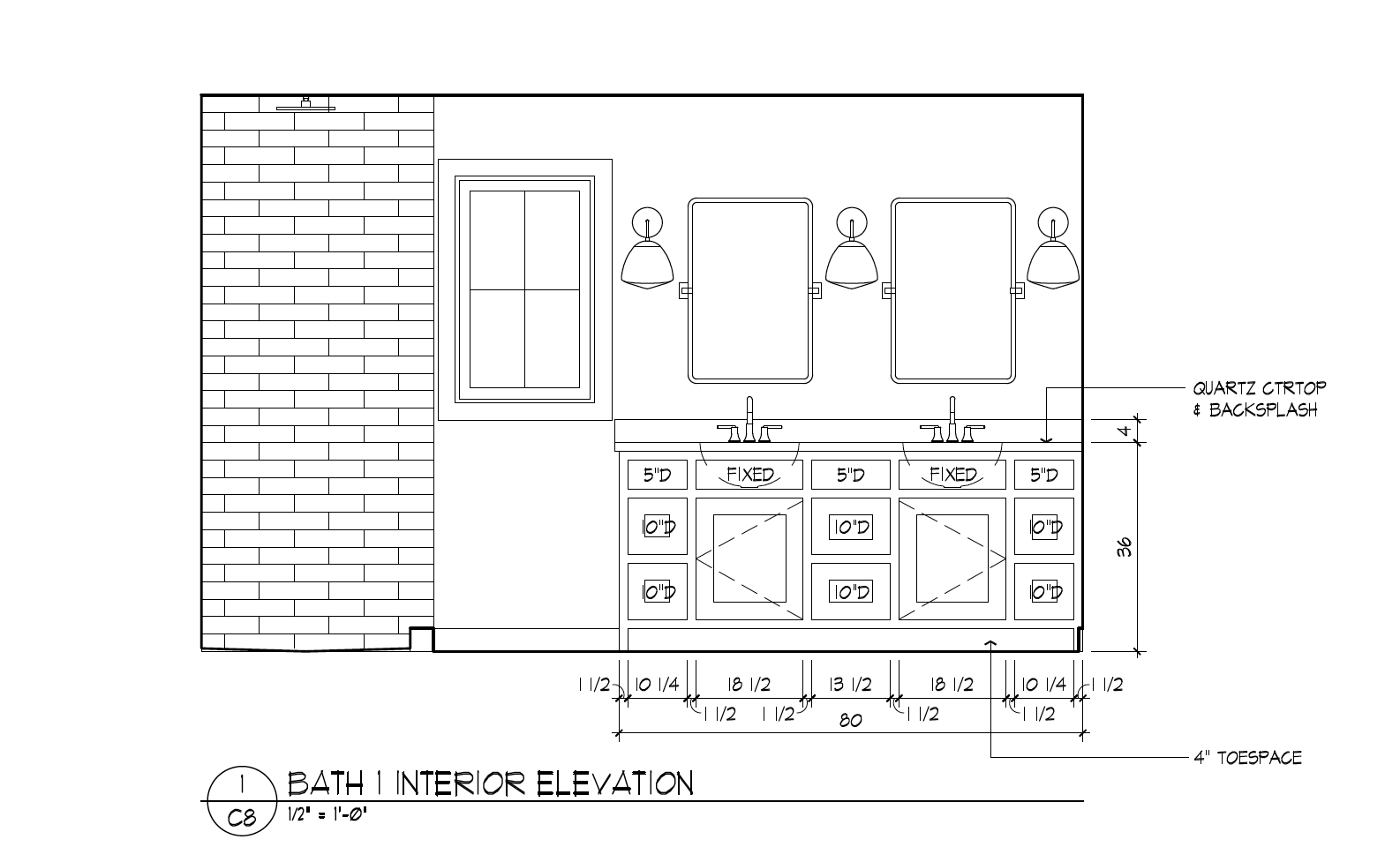 What the house looks like today, as shown on our IG Highlights for ongoing updates here.
Share with us what your favorite mood board was in the comments below or send us a DM on Instagram! We can't wait to reveal these projects to you early 2020.
-Kayla and Jkath Team
Keep up with our latest by following us on Pinterest and Instagram.