8 Ways to Add Wood Features to Your Home
Wood is a gorgeous material. It's natural to the Earth, a grounded balance to painted and metal finishes. We implement a wood finish in every space we design to add warmth, texture, and character.
In the past decade or two homeowners have turned to painted finishes that traditionally have always been wood, with the goal of accomplishing a more modern look. We strive to accomplish modern wood features in every project and enhance the wood elements already in place. We also do this with the use of our very own cabinet shop to achieve unique customization.
CUSTOM KITCHEN CABINETRY
Wood is more durable and, frankly, the most timeless finish for cabinetry. It sets the tone for the room. An all-wood kitchen can be contemporary when using the appropriate species, door profile, and finish. Wood also helps accomplish timeless traditional, rustic, and moody design. In our Nokomis Ave kitchen, we used white oak for the lower cabinetry. As shown below we have a reclaimed white oak with additional knots for the rustic charm we were after in our Green Lake Renovation.
CUSTOM BATHROOM VANITY
Cool tile, warm wood was sourced for the bathroom vanity at the Goodrich Tudor, featuring an antique white oak from Manomin Resawn Timbers. Below, a more traditional white oak for the bathroom vanity at Drew Avenue.
OPEN SHELVING
Adding open shelving is a great trick to make your space feel larger. In the Josephine Place kitchen above the kitchen is on the smaller side and the open shelving of warm wood adds contrast, a place to display plants and introduce more color to the space. Below is our Frontenac Place project, we used a maple species to achieve the open shelving look.
CUSTOM STORAGE
The custom built-in hutch at the Goodrich Tudor kitchen is a statement piece. It looks original to the home but the Jkath Cabinet shop made it in 2019. Elegance meets storage .
Here is a close up sneak peak of a custom linen cabinet for our Hale House project, to be revealed soon! We filled a corner of the attic en suite with a white oak linen cabinet to keep the homeowners from running to the main level for fresh towels.
BUTCHER BLOCK COUNTERTOP
Butcher block countertops are a wonderful material to add to a non-cooking surface in your kitchen, such as an island or bar. It's typically less expensive compared to quartz or other materials. At the Silver View Drive and Country Club project it was a great way to incorporate warmth to the otherwise all white kitchen with the walnut countertop.
CUSTOM WOOD PANELING
Adding texture is the greatest pro of paneling to your home, whether you leave the wood natural or paint it. Paneling has come a long way since the 1960s and 70s. When you have a lot of flat wall space applying texture through paneling will help finish a space.
WOOD POSTS AND BEAMS
Wood beams enhance a ceiling while posts are great for room division in an open concept space. If you have a structural beam running across your ceiling or a post in the middle of the room, wrapping it in reclaimed wood or new lumber will make it look more intentional and become a feature instead of an element you're trying to hide.
MANTELS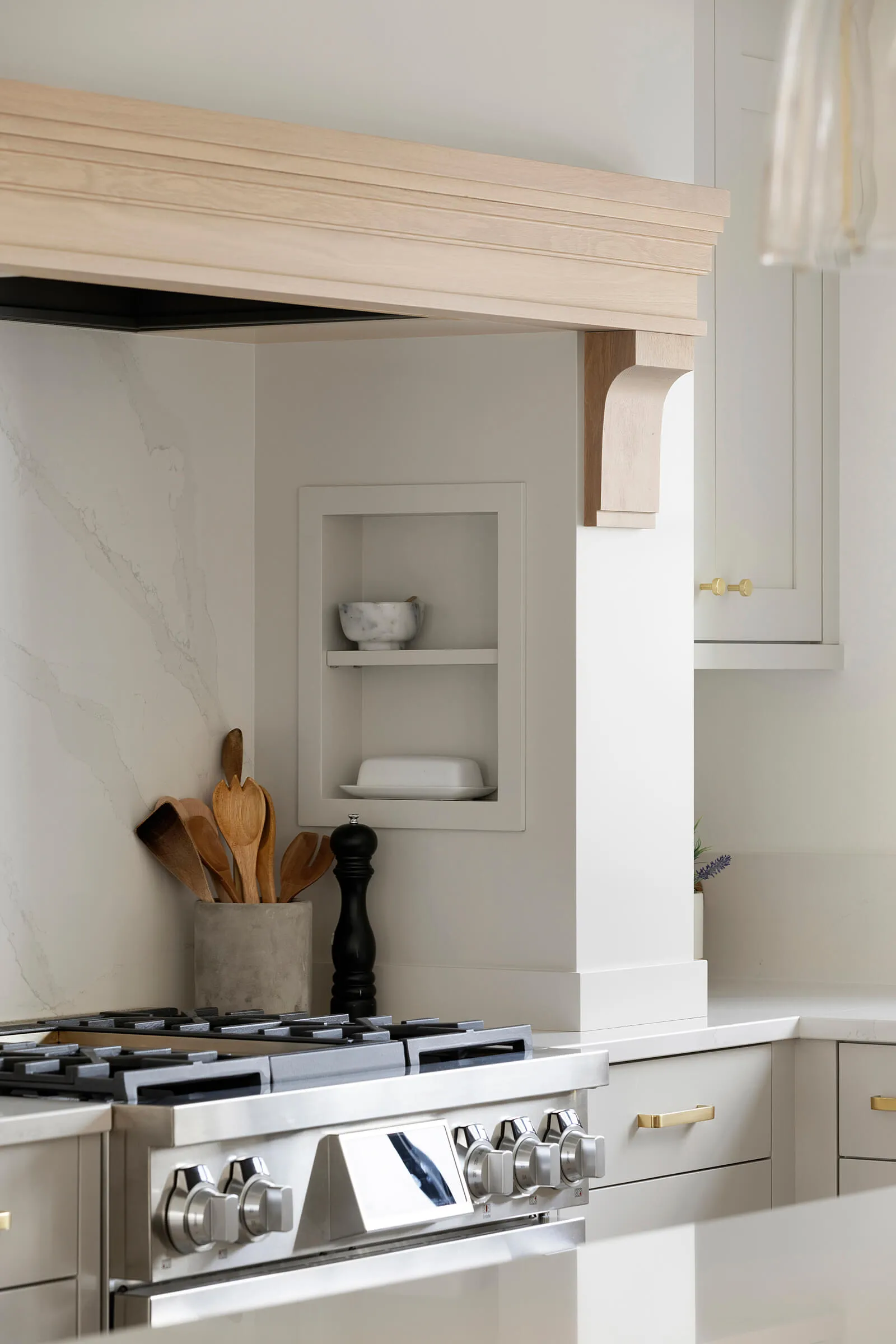 A wood mantel, whether applied on a fireplace or range hood, is such a cozy touch and adds character. It's also a great way to tie other wood elements in a space together.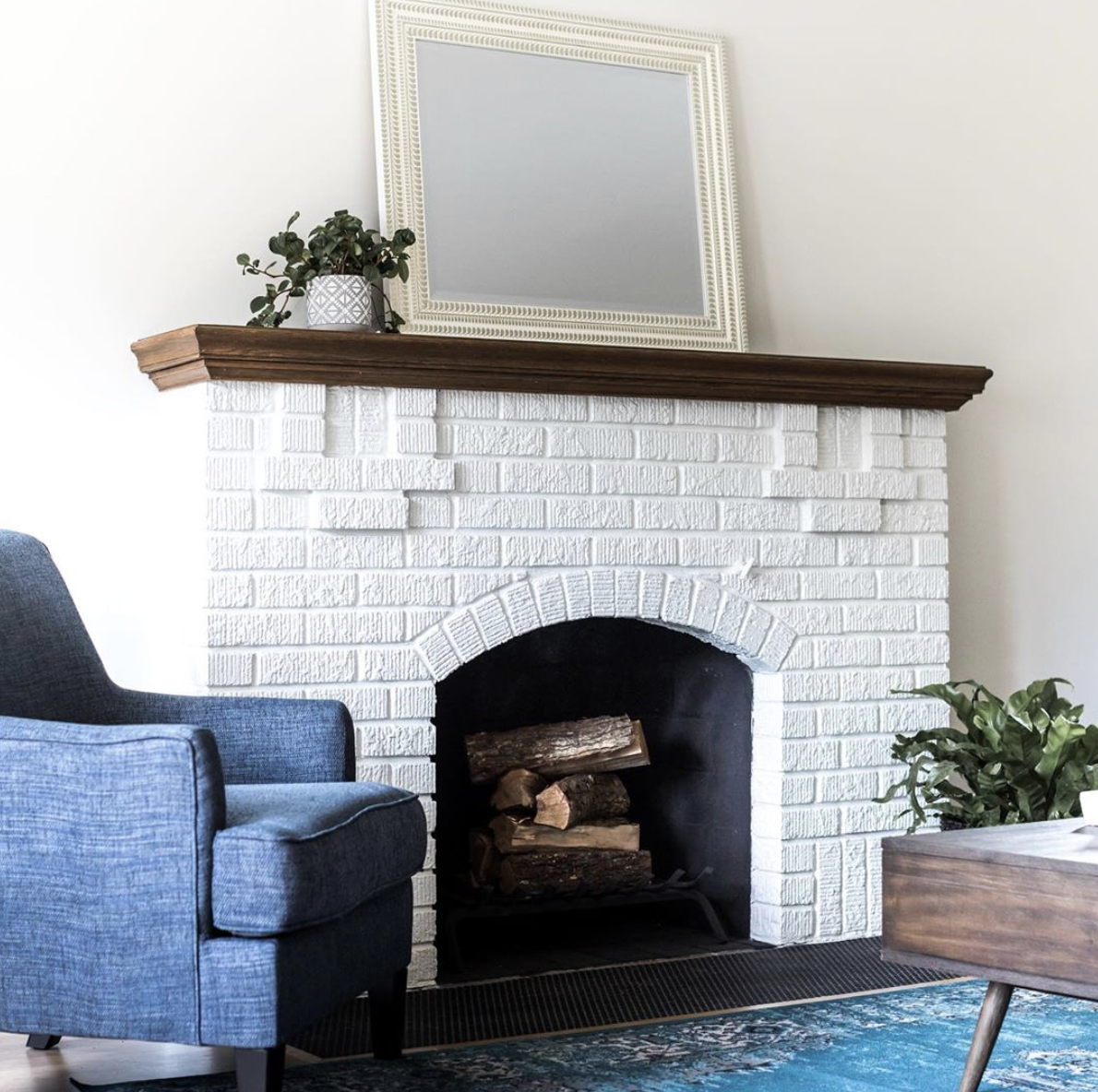 Always find elements to add the natural beauty of wood into every room of your house. It can be applied as a focal point or complementary feature. Wood ages beautifully.
Use it and love it.
Interested in connecting about your home renovation?
Some recent projects from our team we think you might like:
Drew Avenue, Westbrook Road, Goodrich Modern Tudor
Keep up with our latest inspiration by following us on Pinterest and Instagram.