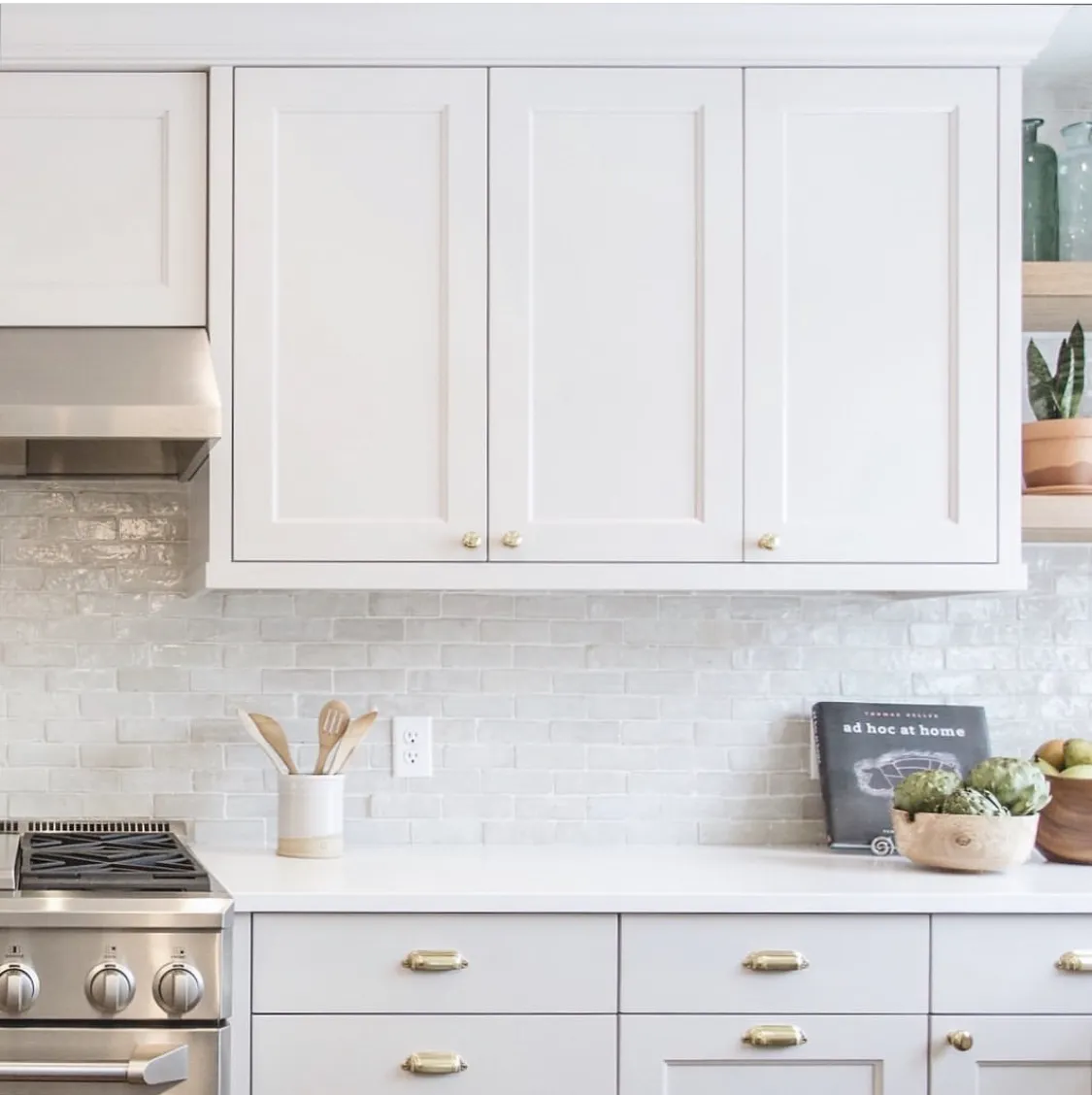 8 Backsplash Ideas Worth Saving
It's our favorite time of year, a full review of what we've accomplished in the previous year and setting our sights on new installs and inspiration for the projects on the horizon. But first, a review of our 8 favorite backsplash installs – worth saving for your upcoming renovation.
Urban Oasis with Porcelain Brick Tile
A recently finished kitchen update just off the banks of the Mississippi River. Our client shared early on she wanted a 'Chicago style' brick – we were tasked to completing the look, for less and with very little maintenance concerns. We sourced the speciality brick from Jeffrey Court, and love the added texture and warmth in this space. More from our Woodlawn Avenue project here.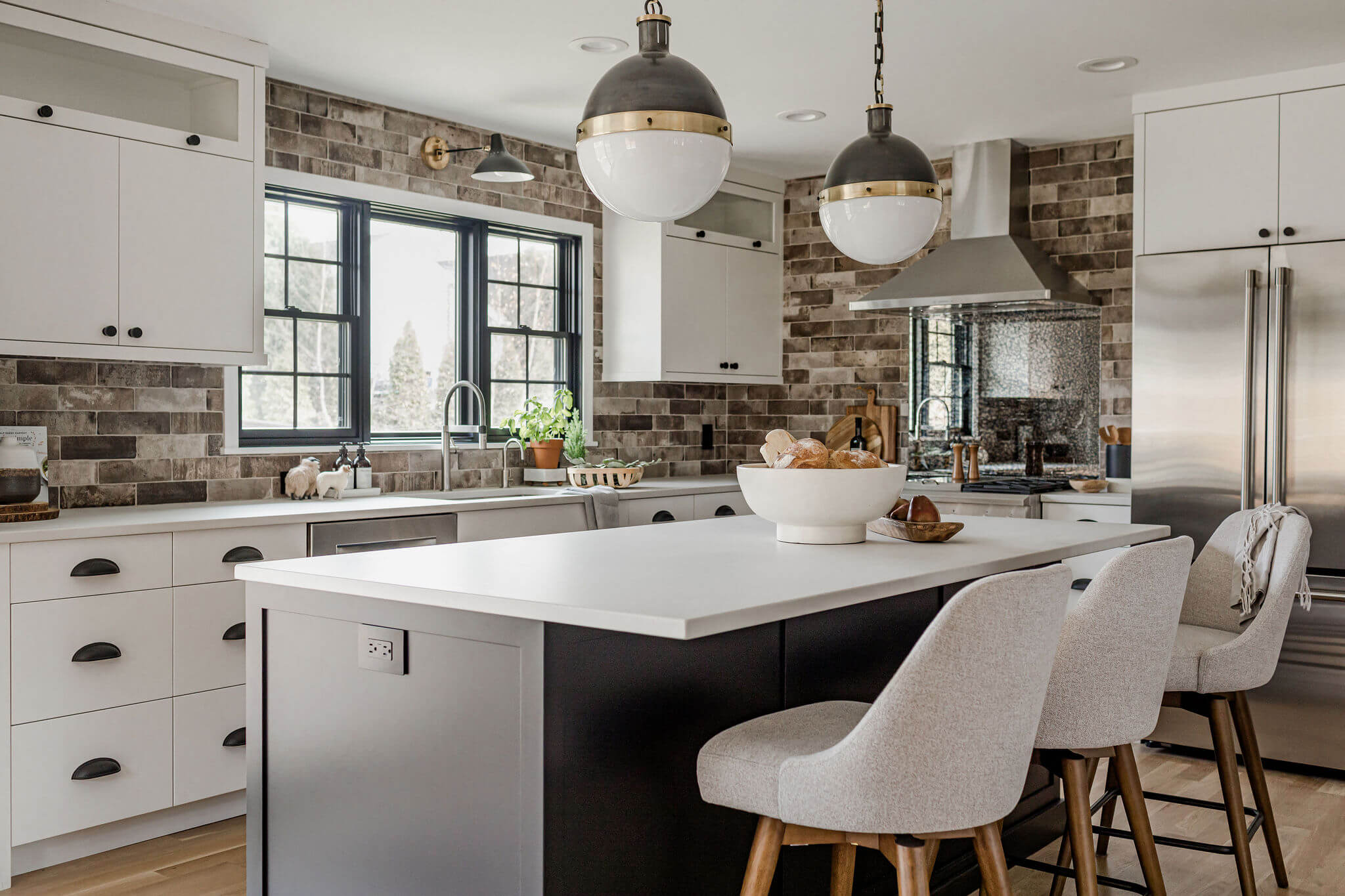 Handmade Meets Classic Subway Tile
We've completed this install a few times, our followers are paying attention and are drawn to this application. We can see why, the dreamy neutral tones come to life with the slightly imperfect tumbled edges – give play to a handmade/artisan vibe. Sourced from the zellige collection at Cle Tile in our Josephine Place Renovation.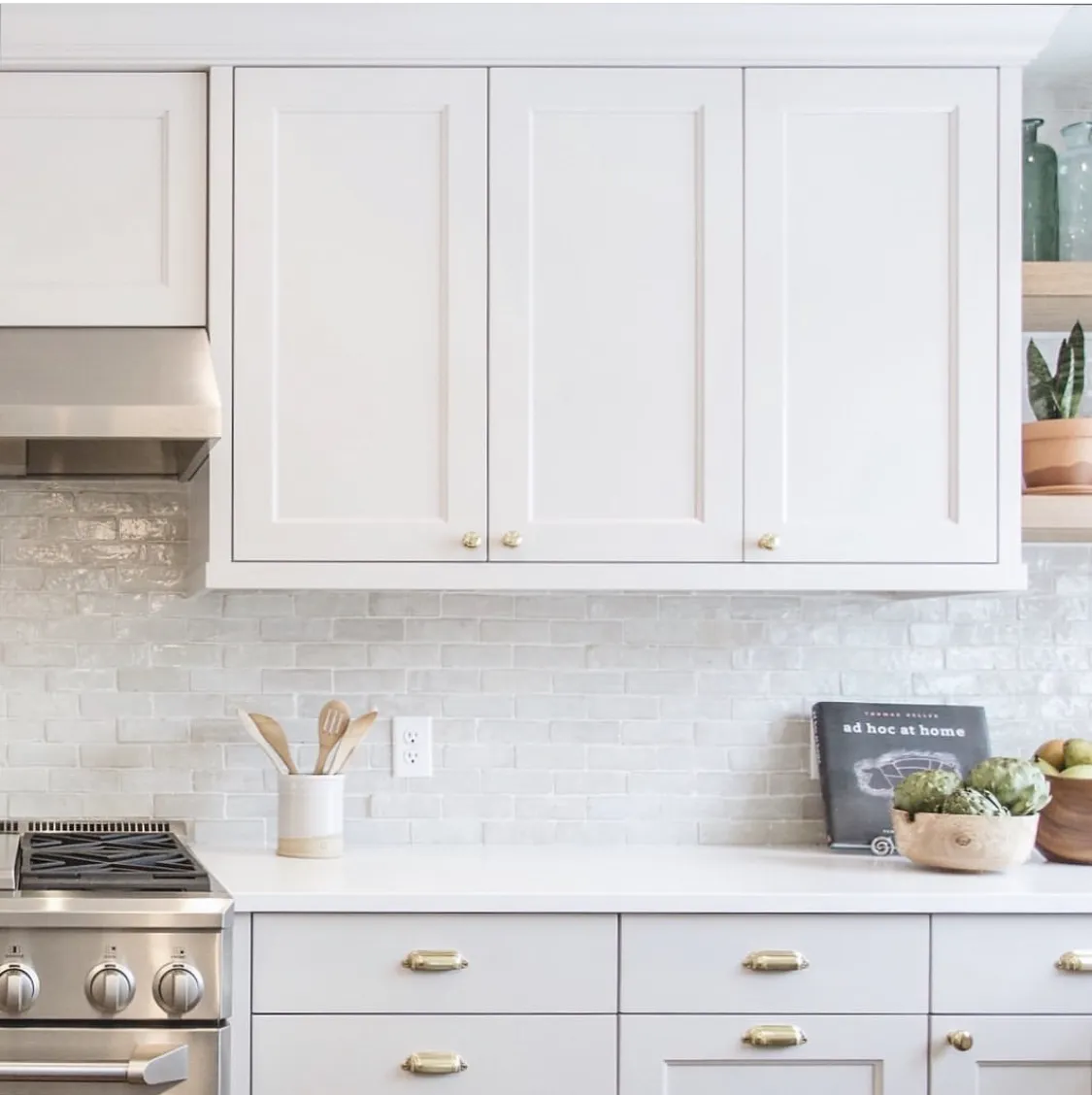 Bold Originality
Another recent install from 2020 – this adorable and thoughtful ombre install. Dreamt up by out clients and fully executed by our Designer, Katie Wick. The featured tiles here are from Fireclay, read their full blog here on this space.
Skip the Tile, Go for A Solid Surface
This kitchen has been a workhorse for our team, gaining a lot of attention to the blend of neutrals packed with craftsmanship. The subtle veining detail in the quartz backsplash is a showstopper – a trend we're seeing more of in the New Year, and will show up in our next full reveals (stay close for those in the next several weeks!)
Drew Avenue whole house renovation posts here.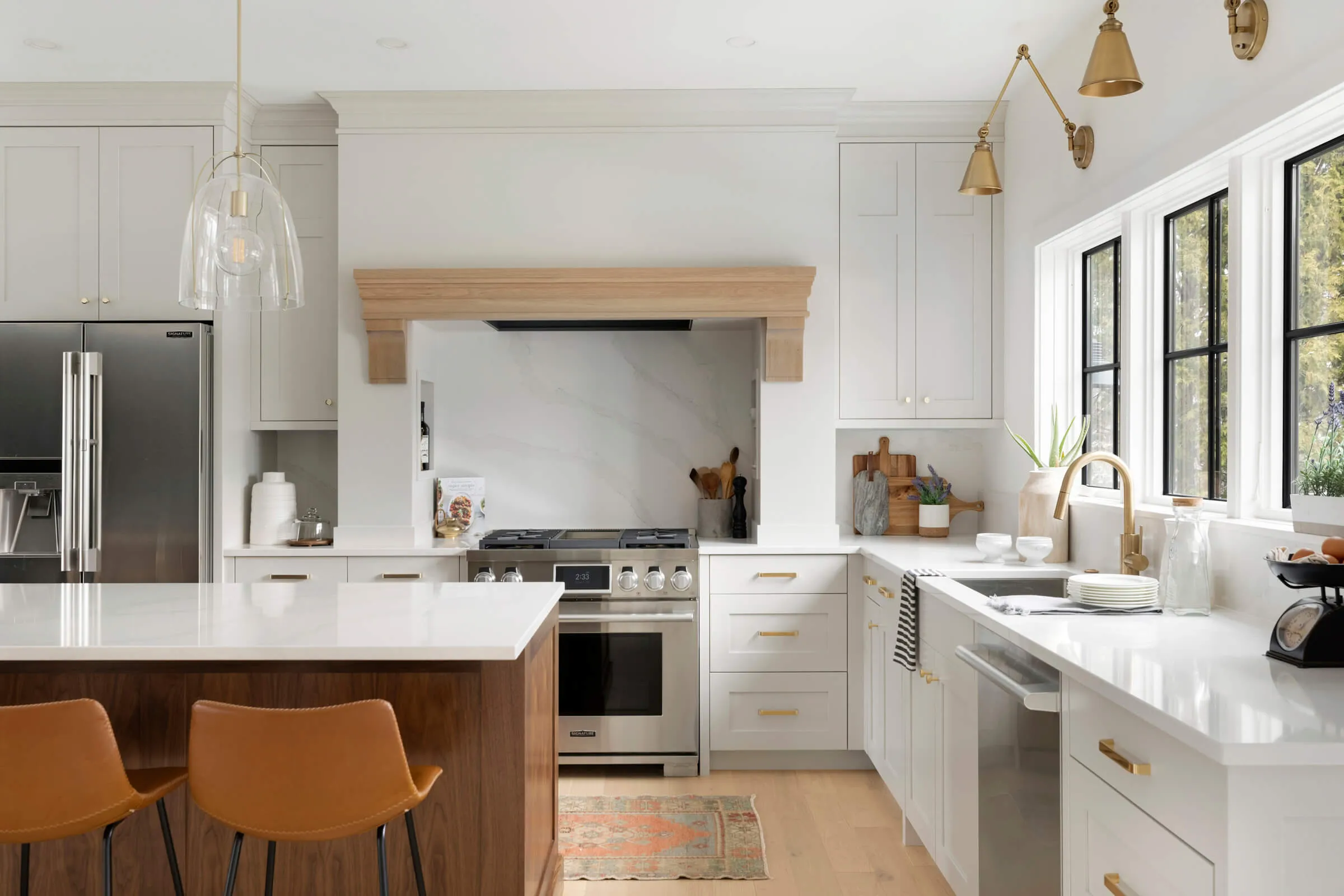 Pattern Play
A subtle, yet bold pop of cement tile featuring a playful pattern in a neutral color palate. A bit fussy to install, but well worth the final result. We love this as an option to dress up an otherwise all white kitchen. Tile Source: Riad Tile featuring Knox Gray Cement Tile.
Shiplap Paneling
A textured wall always wins, we happen to be big fans of shiplap around here. For awhile it was an install in every project. Allowing color and pattern to play out in accessories, a textured wall adds architectural interest without stealing the show. More angles and the shiplap fireplace that has gone viral in our Whitegate Lane project here.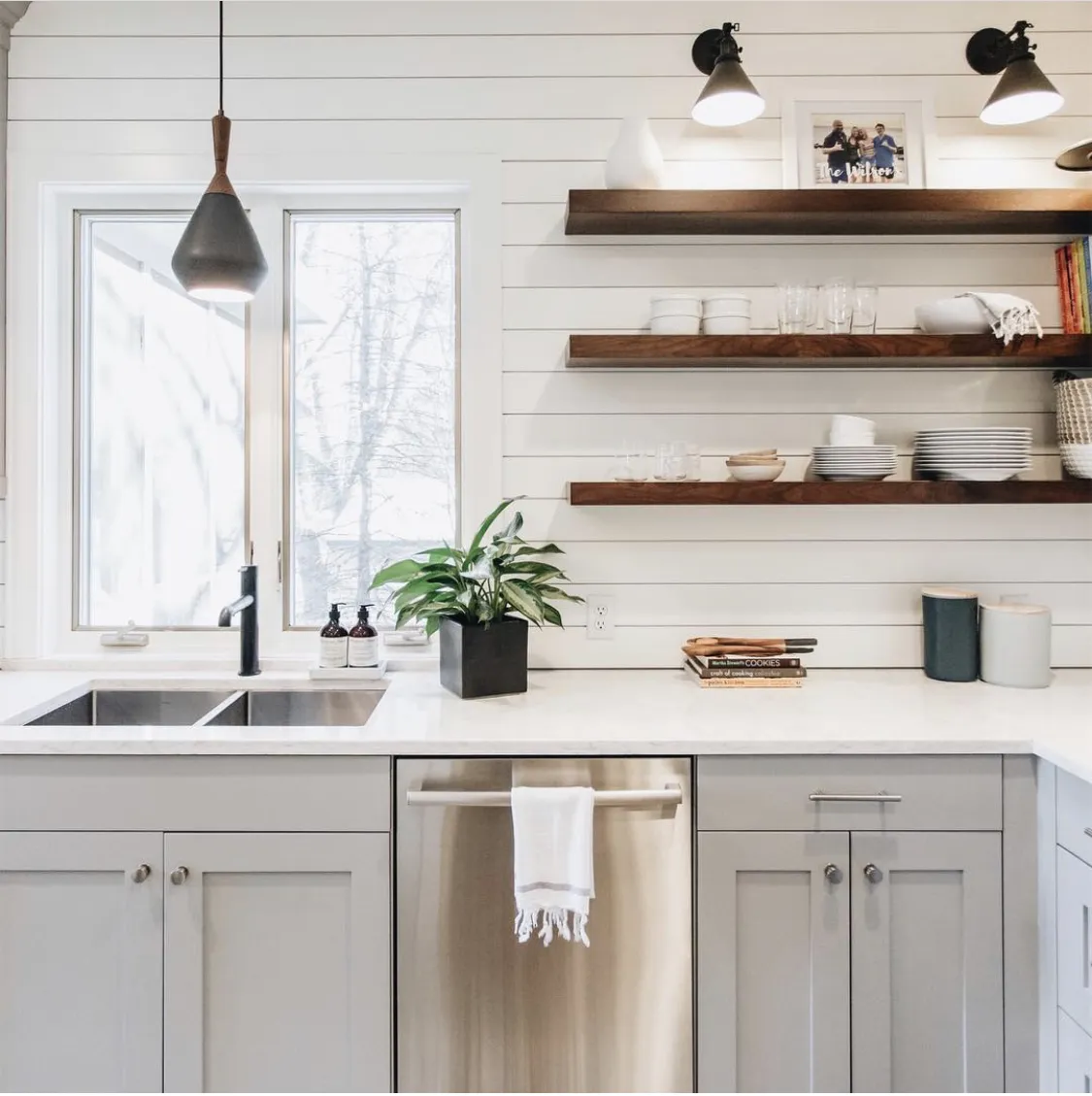 Balance Your Budget
Our Frontenac Project was a labor of love, a whole house gut, second story addition and putting every last detail back together. We valued higher end finishes in some areas and opted for the budget friendly 4×4 square porcelain install in this backsplash. I hope you agree – it turned out so nice, clean lines and the perfect amount of texture.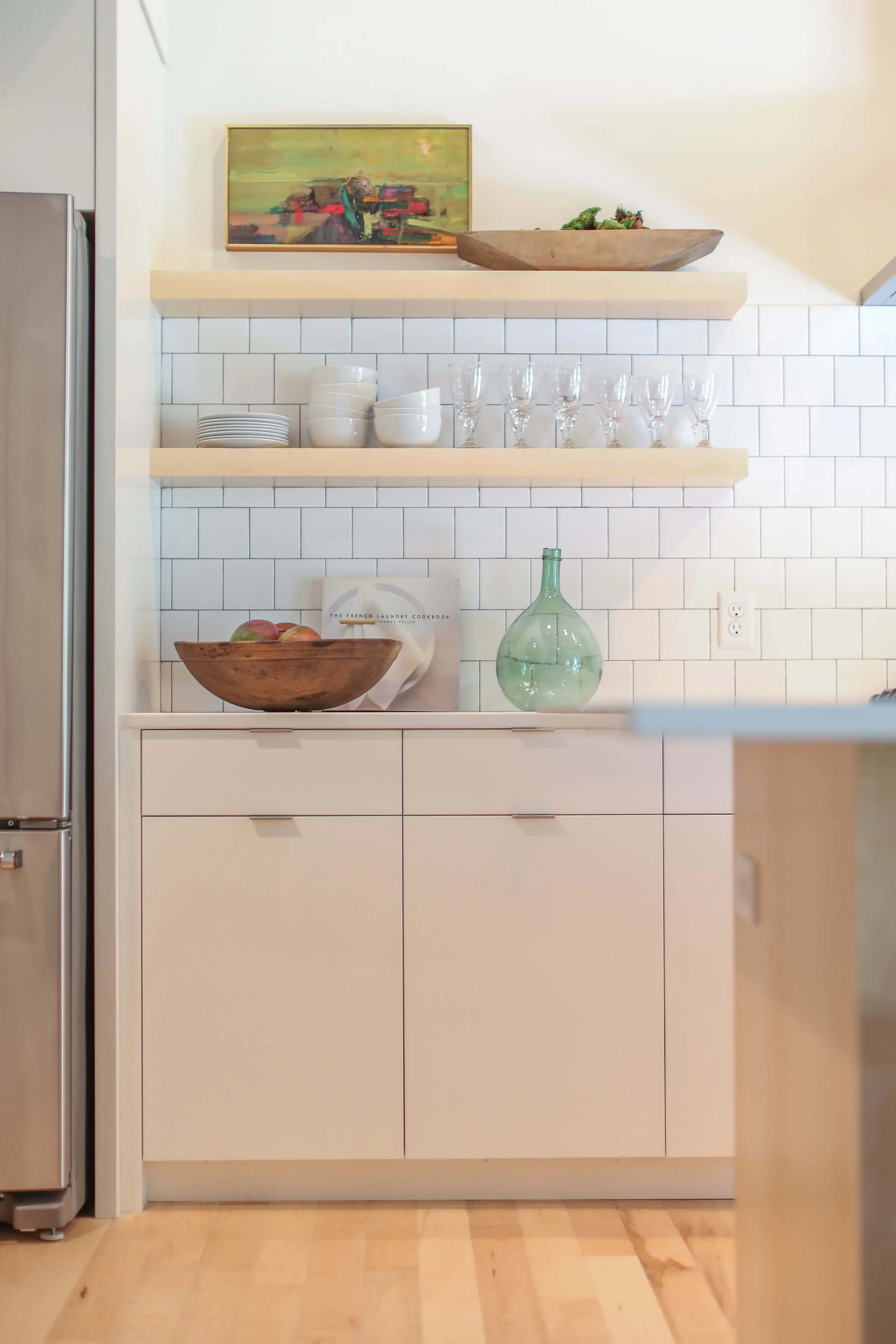 Simply Scandinavian
A fish scale mosaic of white porcelain tile complimented by a light grout line for definition, but not too overwhelming in this clean and bright space. Our Nokomis Avenue kitchen (happens to be our families temporary living quarters right now while the construction of our home is wrapping up!), is a cheerful space and always inviting at the end of each day.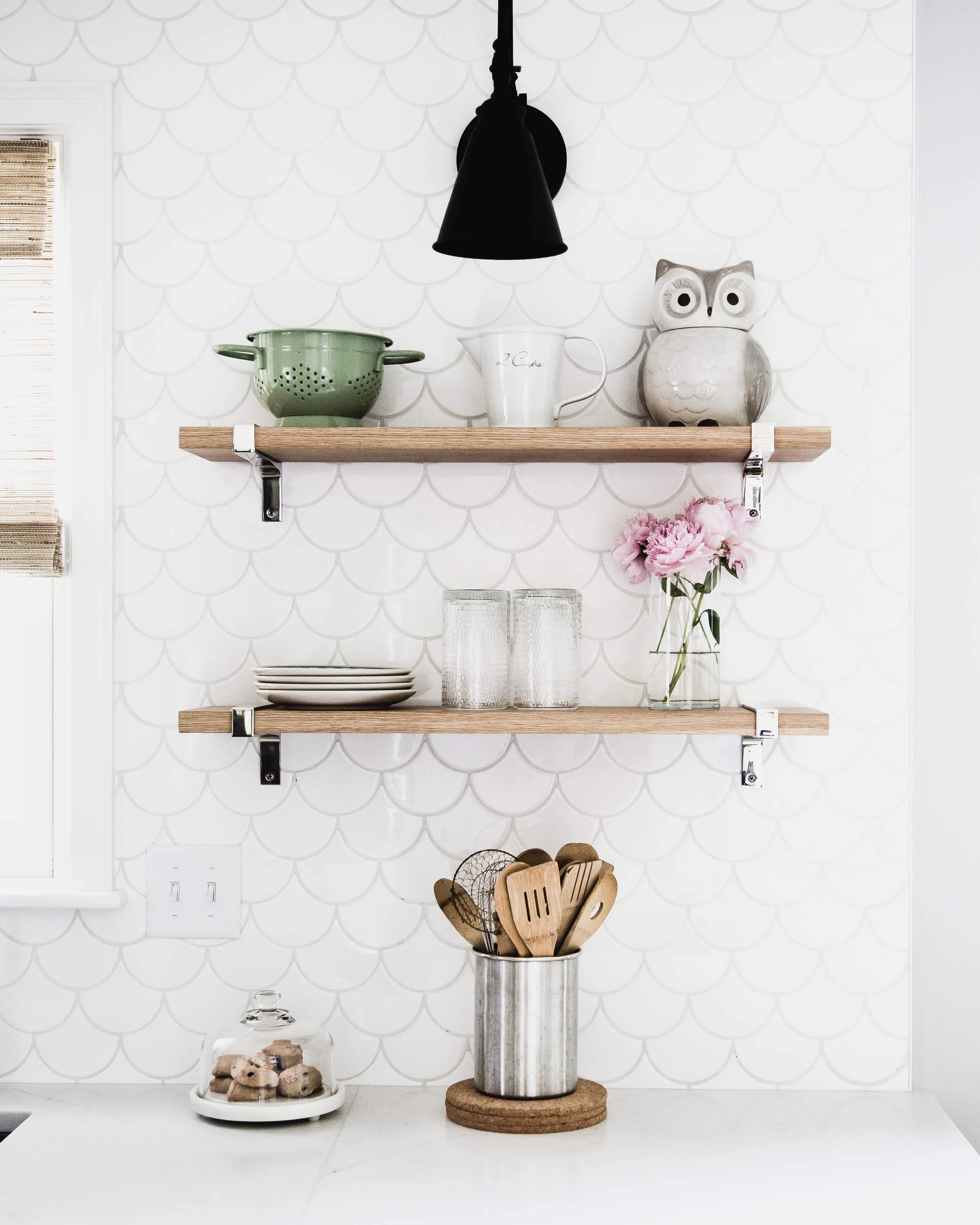 We would love share many more spaces with backsplash ideas, head to our portfolio page to see more projects we couldn't squeeze into this blog post.
Thanks for following along,
Katie + Jkath Team
Interested in connecting about your home renovation?
Some recent projects from our team we think you might like:
Keep up with our latest inspiration by following us on Pinterest and Instagram.