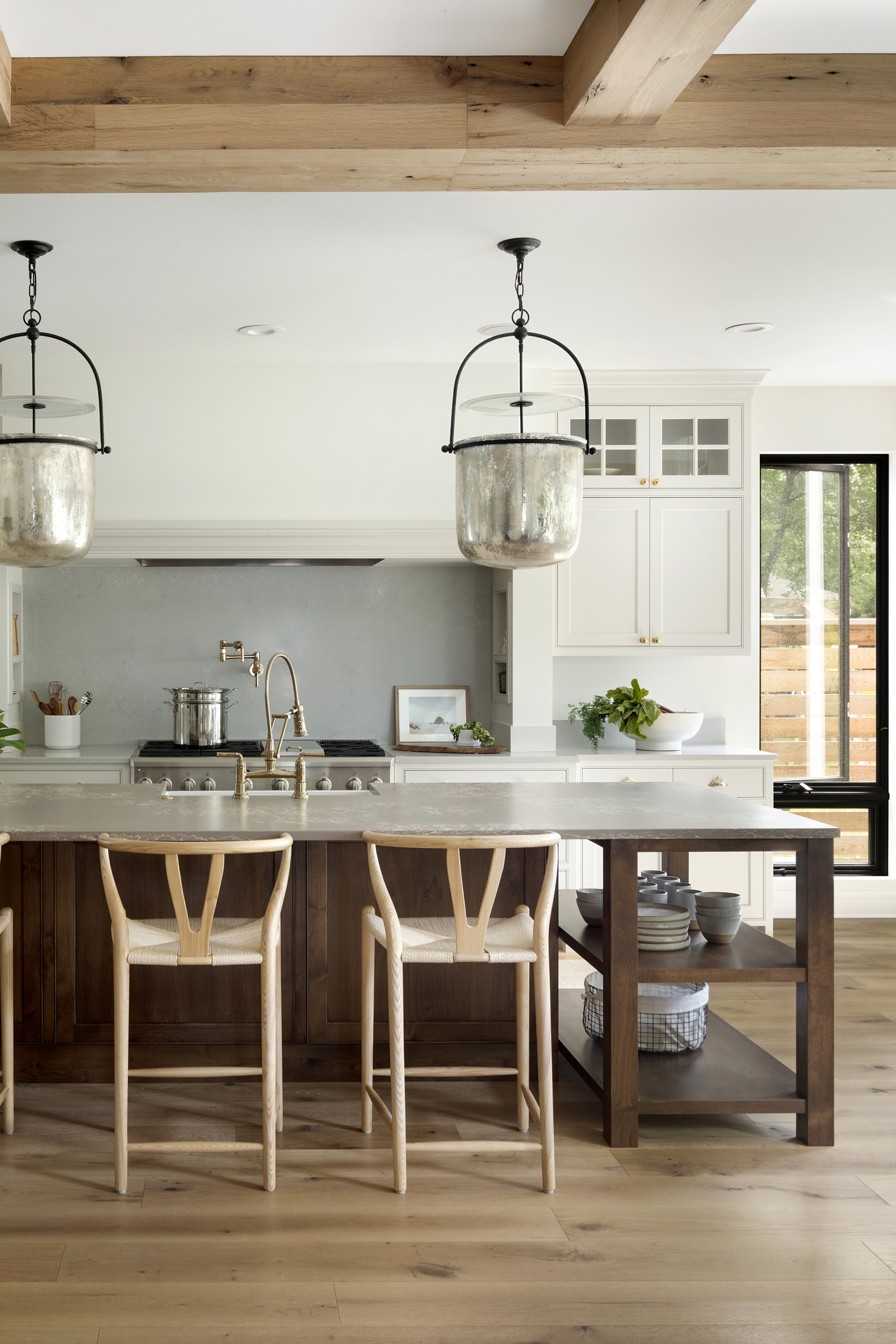 7 Home Renovations, That Add Major Value
The market may be seeing some changes these days, but home renovations haven't come to a slow for us at Jkath, continuing to field new inquiries and taking on new design-only clients for the season ahead. While in conversation with many interests on the table, we tend to come back to the key areas that matter in a home renovation, aside from the two big ones of kitchens and primary bathrooms. We've rounded up a list of improvements that add major value and are worth consideration.
1. Maximize Mudroom Storage
Better mudrooms are a common theme here in the midwest. One minute we're in shorts and the next thing you know we're pulling out the rain and cold weather gear. A place to house the various items for the many people in our families has become a necessity. Consult with your local cabinet maker to help maximize storage while adding fun design elements too.
2. Update Your Lighting
If you missed it, we recently shared a guide on Stylish Alternatives to Boob Lighting. While undergoing any renovation, use this as an opportunity to change out an entire floor, or a whole house of lighting. This can change the mood of any space and don't forget to consider a few statement pieces for that wow factor when entering any room.
3. Update Your Baseboard Trim
These are the areas that take the most beating in all homes. From vacuums to pets or even kids roughhousing, baseboards can easily get damaged and chip (if painted). In some cases a fresh coat of paint gets the job done, but if you're living in a 100-year-old house, replacing this element may be the way to go. If replacing, consider a dramatic enhancement by selecting a 7″ or taller option.
4. Refresh Your Walls With a New Paint Color
Sharing a before and after of our Deephaven Drive project. As you can see a refresh of the wall color breathes new life into this space. As mentioned above, changing out the light fixtures as well, was just enough to increase the value and aesthetics in this front foyer.
5. Powder Room Enhancement
In our Princeton Colonial renovation, we sought to achieve period-specific design elements with an original-looking marble tile floor, a console sink with exposed metal legs, paired with a modern twist, and pattern-friendly wallpaper. Powder rooms are our favorite spaces to design, they always pack a good punch while pushing the design envelope in a small space.
6. Install a New Front Door
While not as sexy as new paint, or lighting, a new front door enhances your entire curb appeal. Many homes still have full coverage doors with minimal glass, usually near the top for little natural light. We prefer to use a full glass option, or even a partial glass to let as much light in as possible, making your home feel larger and full of light. Therma-Tru Doors is our go-to for inspiration, give them a follow on Instagram.
7. Refresh Your Outdoor Space
In a recent post, we shared tips for a Better Backyard. Easy updates with a few new pieces of furniture or hiring a landscape team to create the backyard of your dreams will be investments that will last many years. A few of our outdoor go-to's are Room and Board, Pottery Barn or This is McGuire if you can swing the luxe budget. Secondly, make your outdoor plan early, order ahead, and be prepared for your favorite items to be sold out by the 4th of July.
Thanks for following along. Sharing a few recent projects we think you might like:
Princeton Colonial | Kath Home | Ridge Road
Interested in connecting about your home renovation? Say hello here. Keep up with our latest inspiration by following us on Pinterest and Instagram.