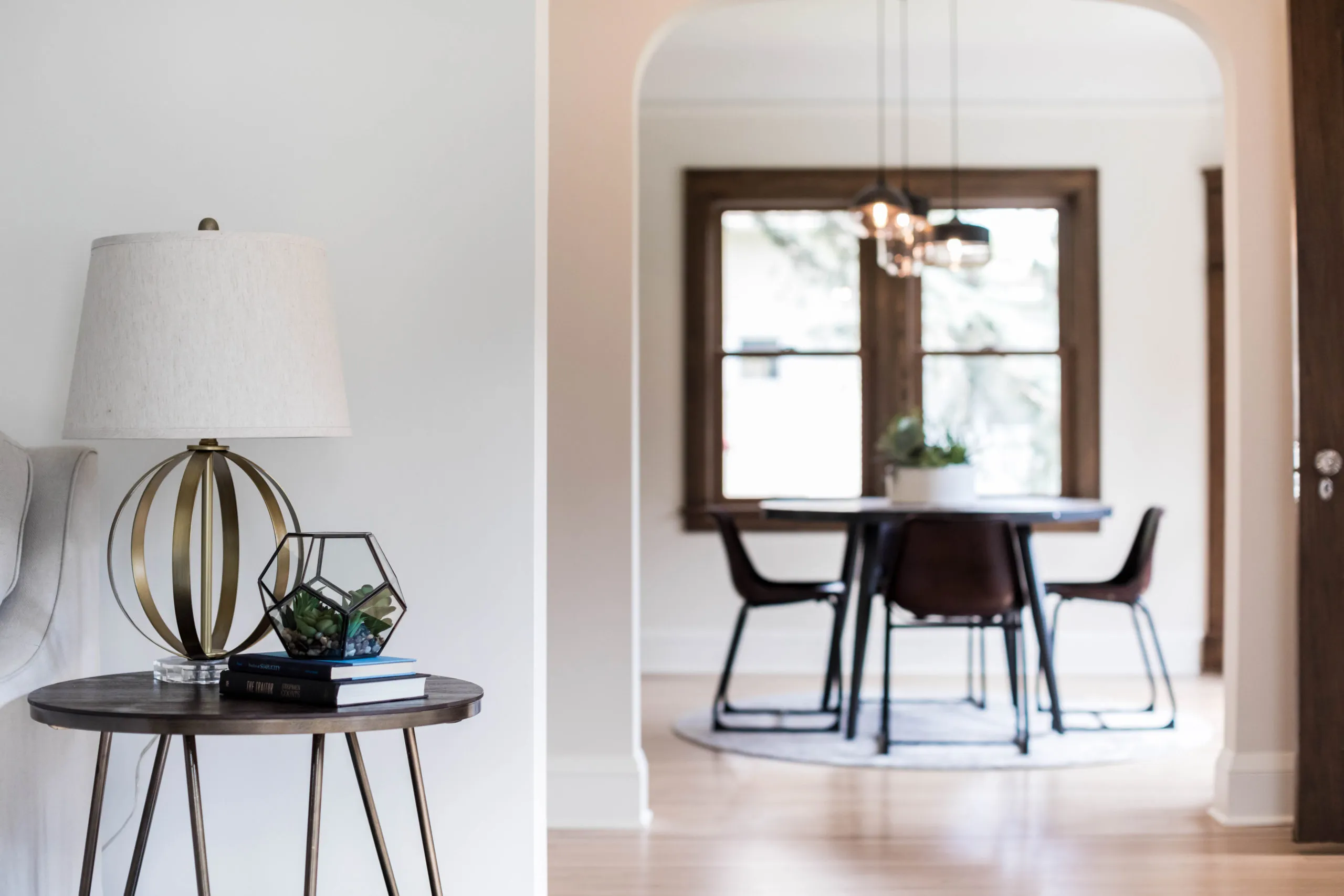 5 Ways to Update a Tudor Home
If you are a fan of our blog, you know we love to pay homage to the original era of any home we're working in while adding modern elements where appropriate. So when people ask, "what is your aesthetic", we typically land at Modern Traditional.
Today we're sharing 5 easy and thoughtful ways to update a Tudor home, while remaining true to the original character, yet giving it a new soul for another 100 years. We're giving you a behind-the-scenes tour of our Goodrich Modern Tudor in St. Paul, Minnesota we completed in 2019.
1. Keep Original Woodwork
We updated this entire home and left the original wood window casing, which had been maintained and in great condition. Either way, we would have taken the time to restore the woodwork, as there was no reason to replace or paint it. It was a gorgeous design element from the onset.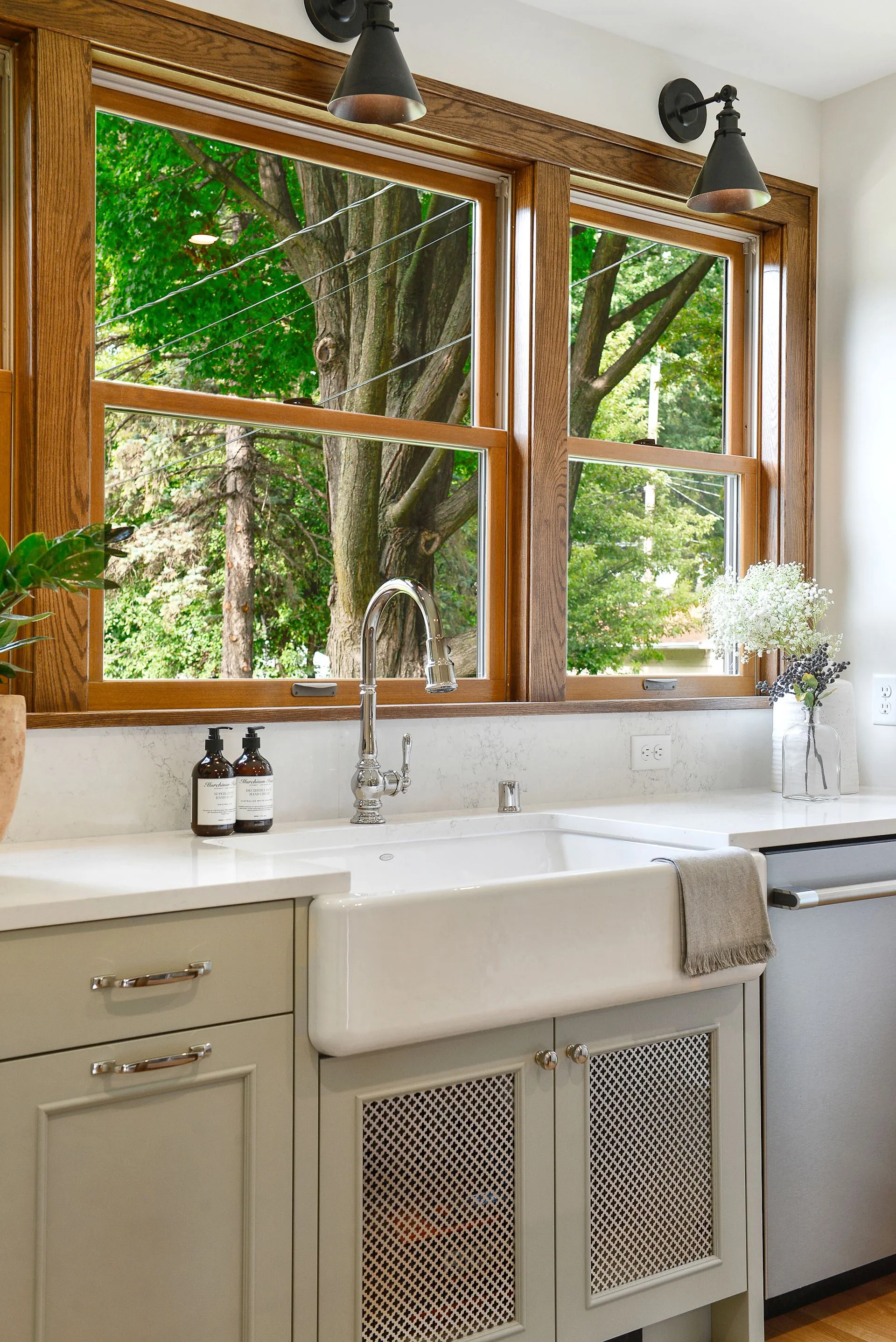 2. Contrasting White and Light Wall
We love a high-contrast option to pair with the natural wood elements. There may be special moments in the home you can add a pop of color with era-specific wallpaper, or the like. But for the main living area, we're big fans of a cool tone for contrast. Dove Wing by Benjamin Moore is what is used in this Modern Tudor.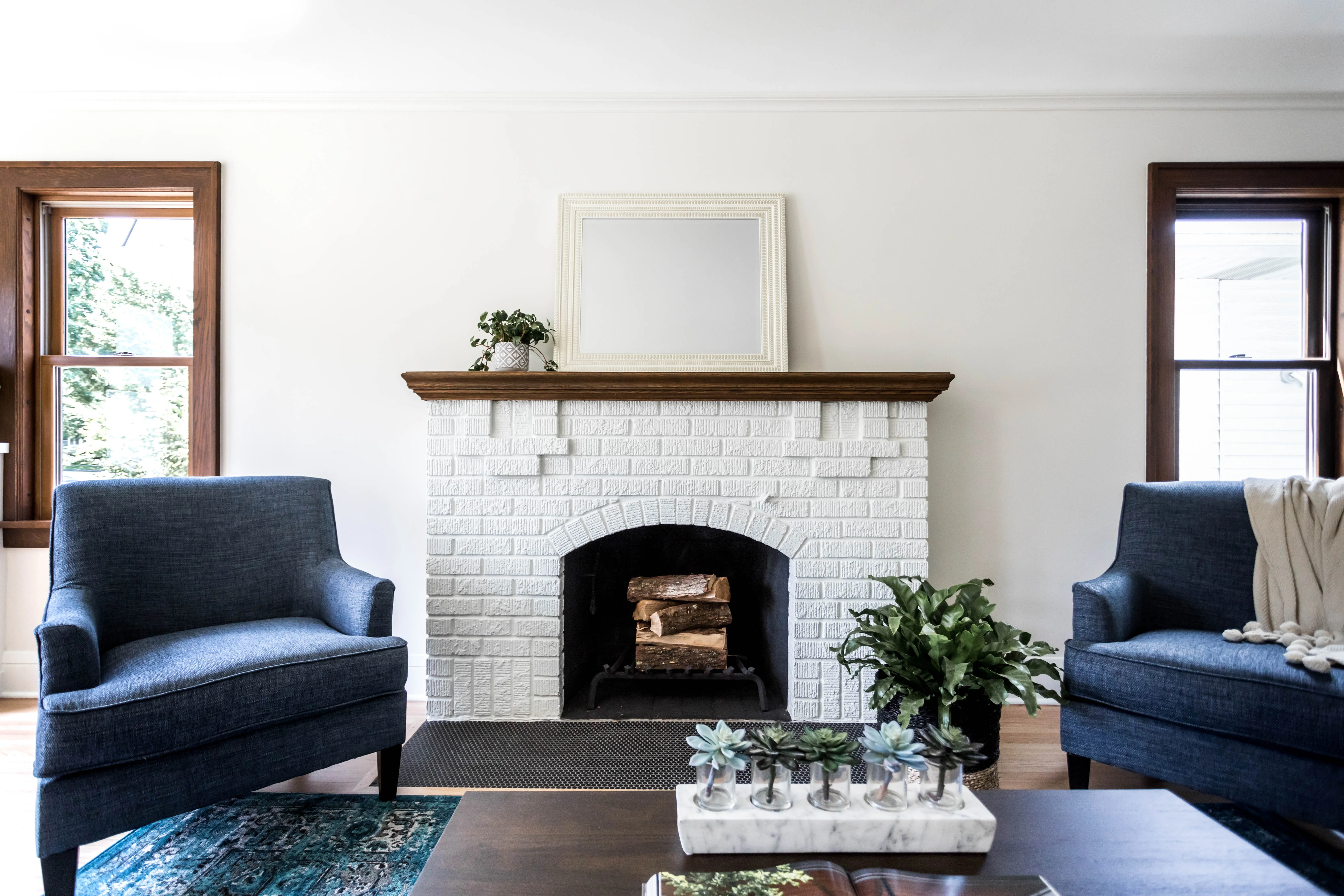 3. Pay Attention to Architectural Details
We were immediately in love with the arched entries off the front foyer. We did remove the wood casing, this was a difficult call, but ultimately wanted a fresh, open, and inviting new home. However, as a compromise, we added arched entries through the remainder of the main floor into the rear entry of the home. It is likely in the original era of this home, the architectural details weren't as well thought out in the rear of the home, as the kitchen quarters were often staffed with hired workers. In this instance, overall selections were lacking in design and details.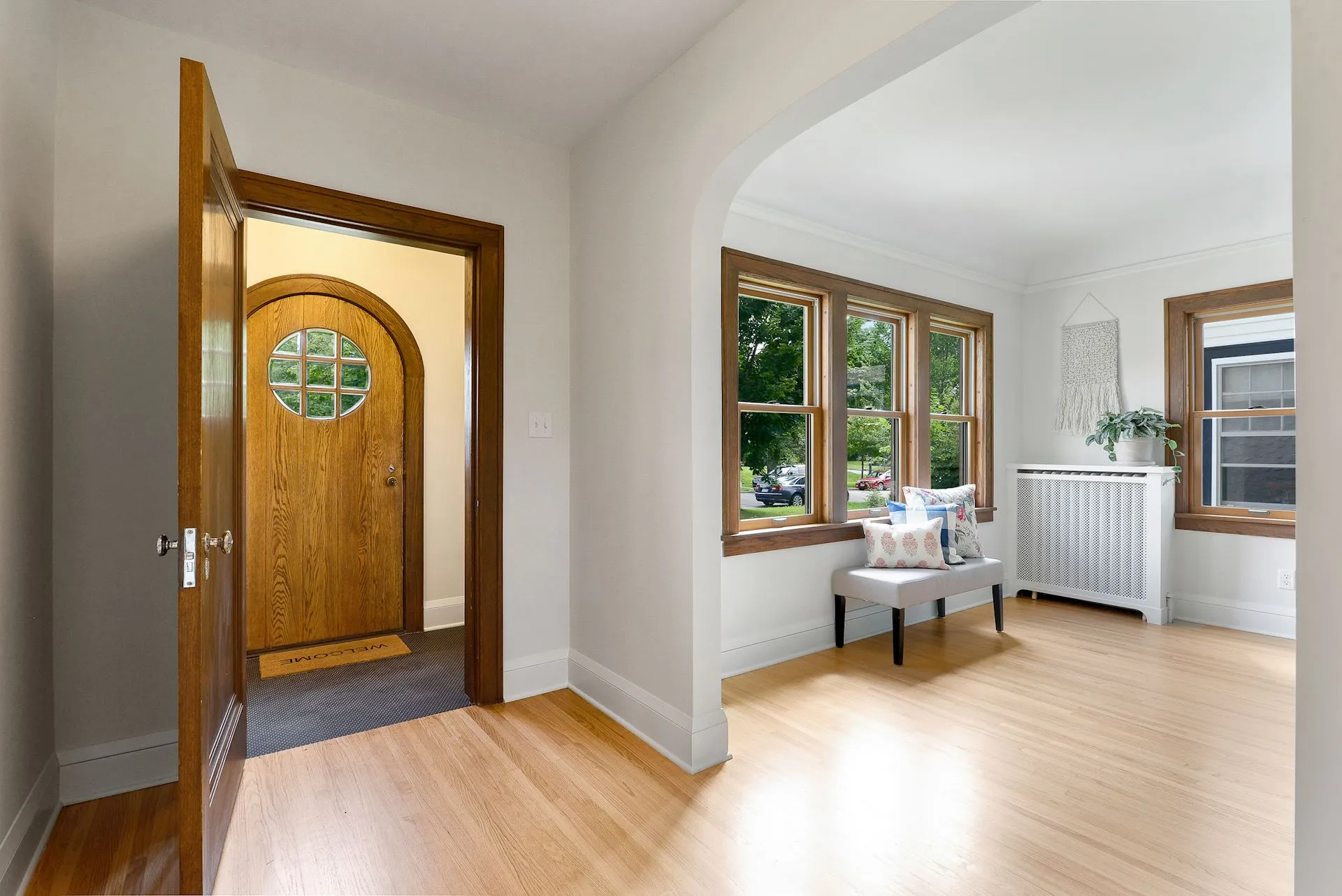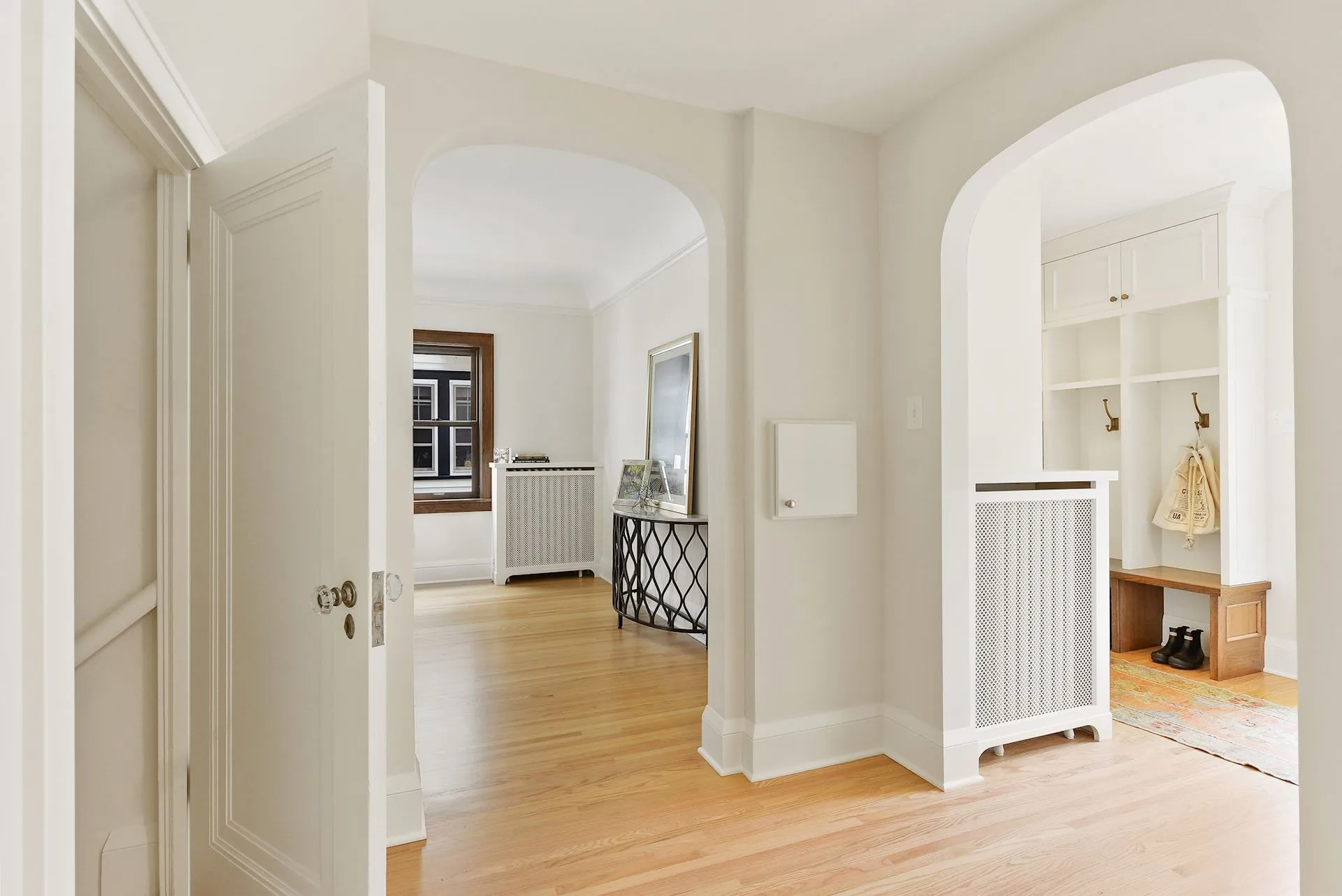 4. Unexpected Moments
While we didn't use any wallpaper in this Tudor home, we easily could have. But had to draw the line as we were renovating this property to list on the market again. We did, however, make a more permanent investment into bold tile selections in a few places of this home. The tile we selected is also a nod to early 20th-century news rooms, featuring The Press from Jeffrey Court. Real glass 1″ hexagon tiles in a matte finish.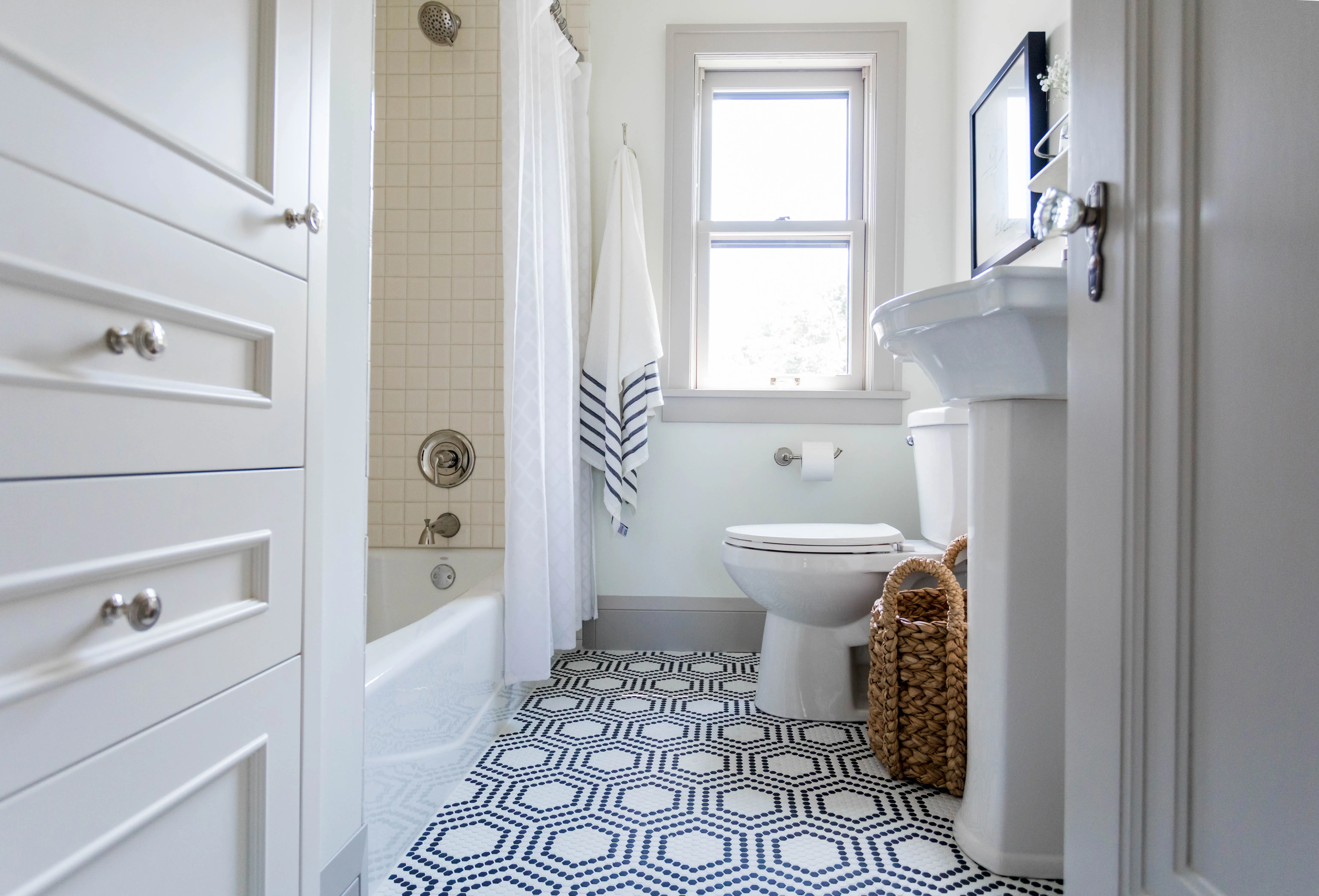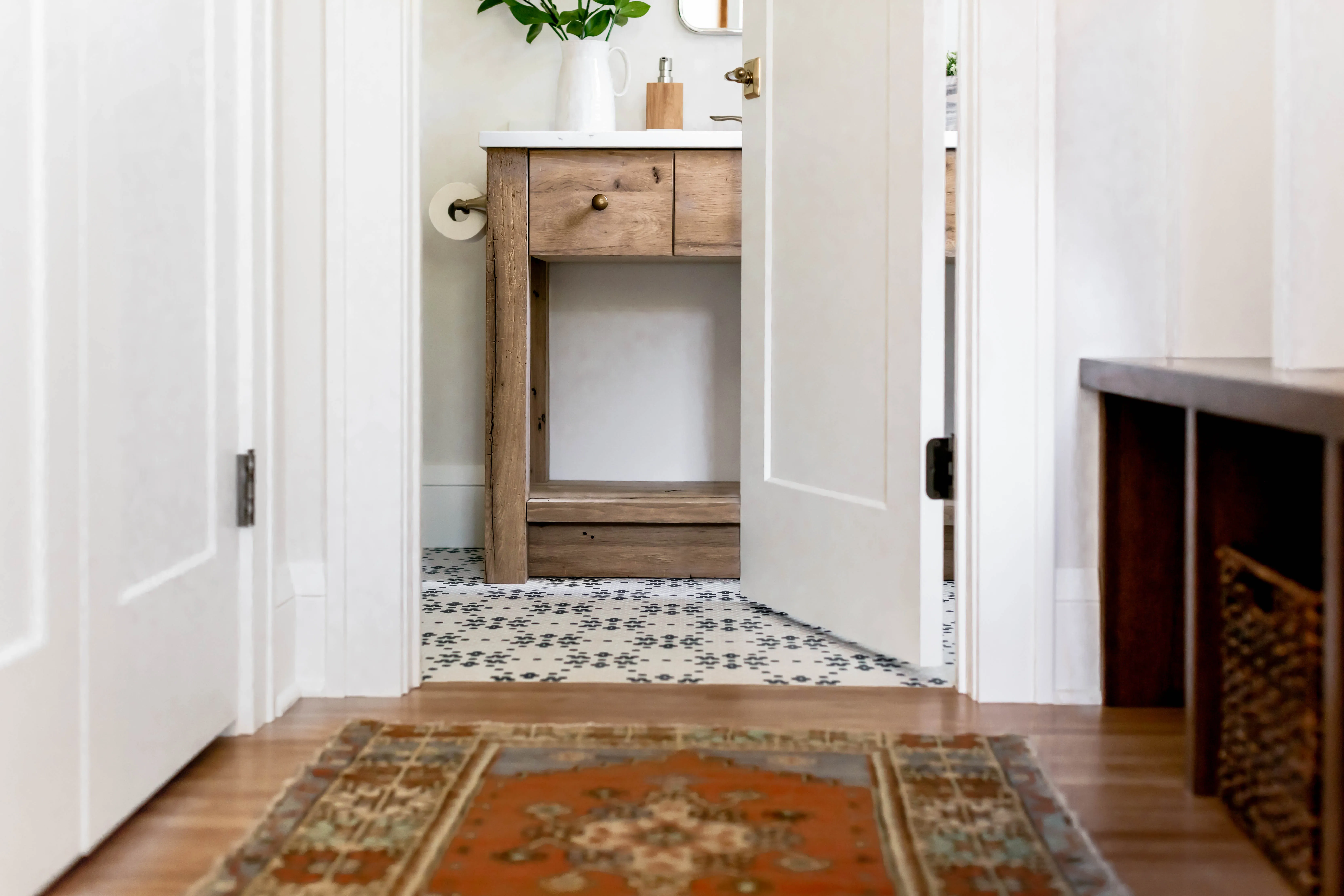 5. Timeless Selections
Pay attention to all of your selections, the kitchen and bathrooms should have selections that can carry your home into the next several decades. Use real materials, ones that could have easily been used when the home was built. This means real wood cabinets, we did paint ours, but they feel real to the touch. We added in additional wood elements to blend with the window casing such as a hutch for storage and a bakers table to double as the kitchen island. Hand painted marble tile is another great example, as shown behind the range. But go ahead and have fun with less permanent selections, get crazy with your decor .. but leave the subtle details to the hard surfaces.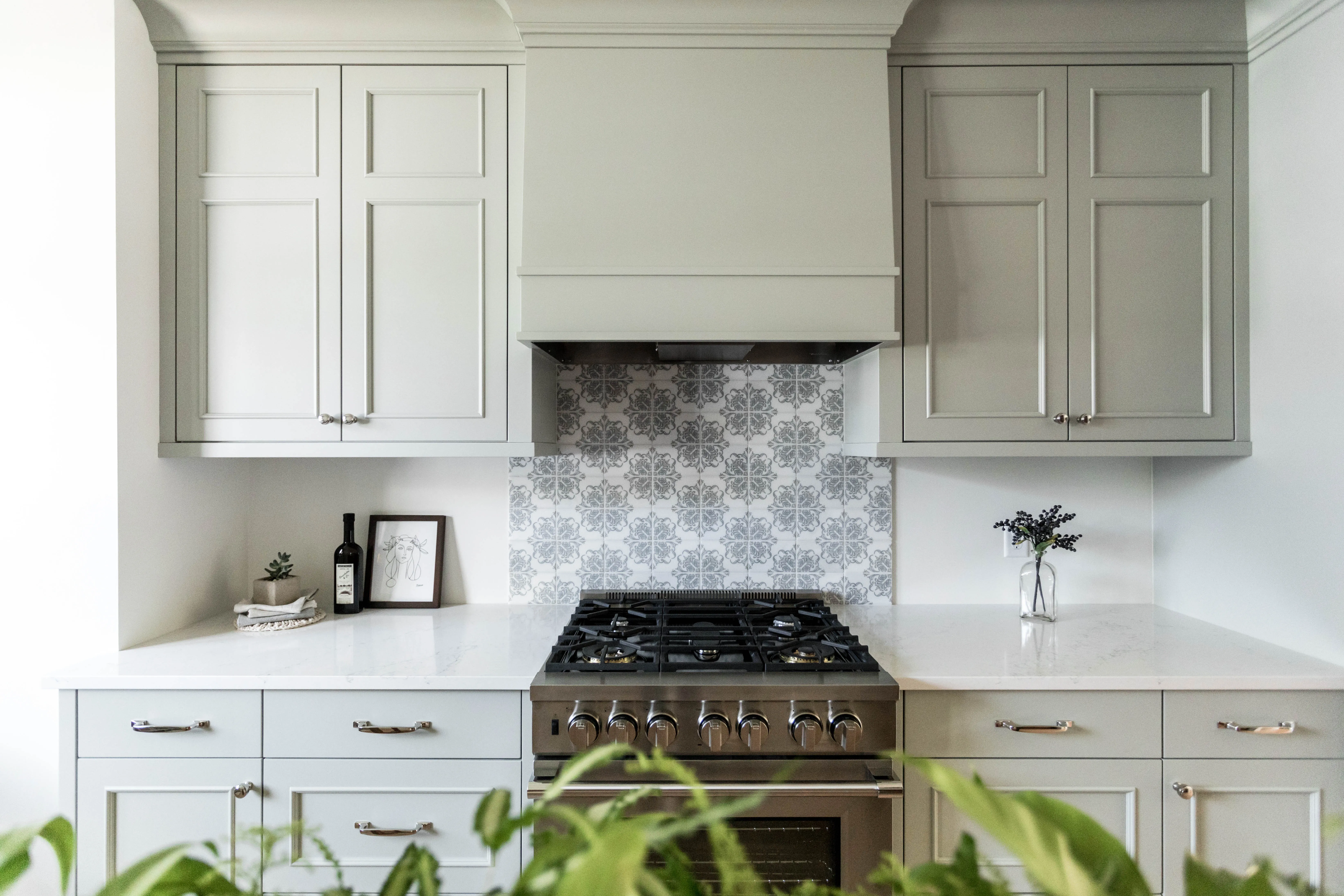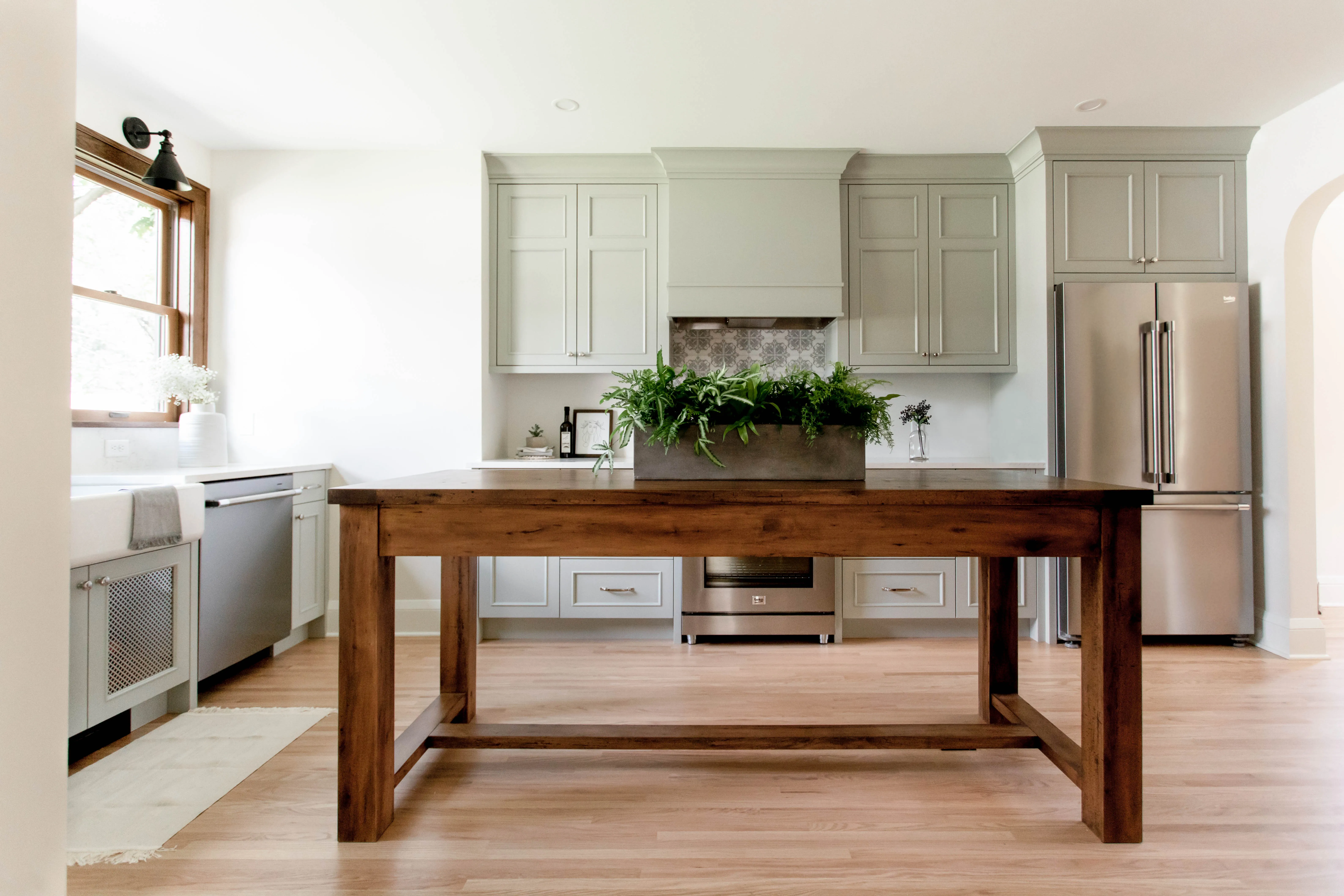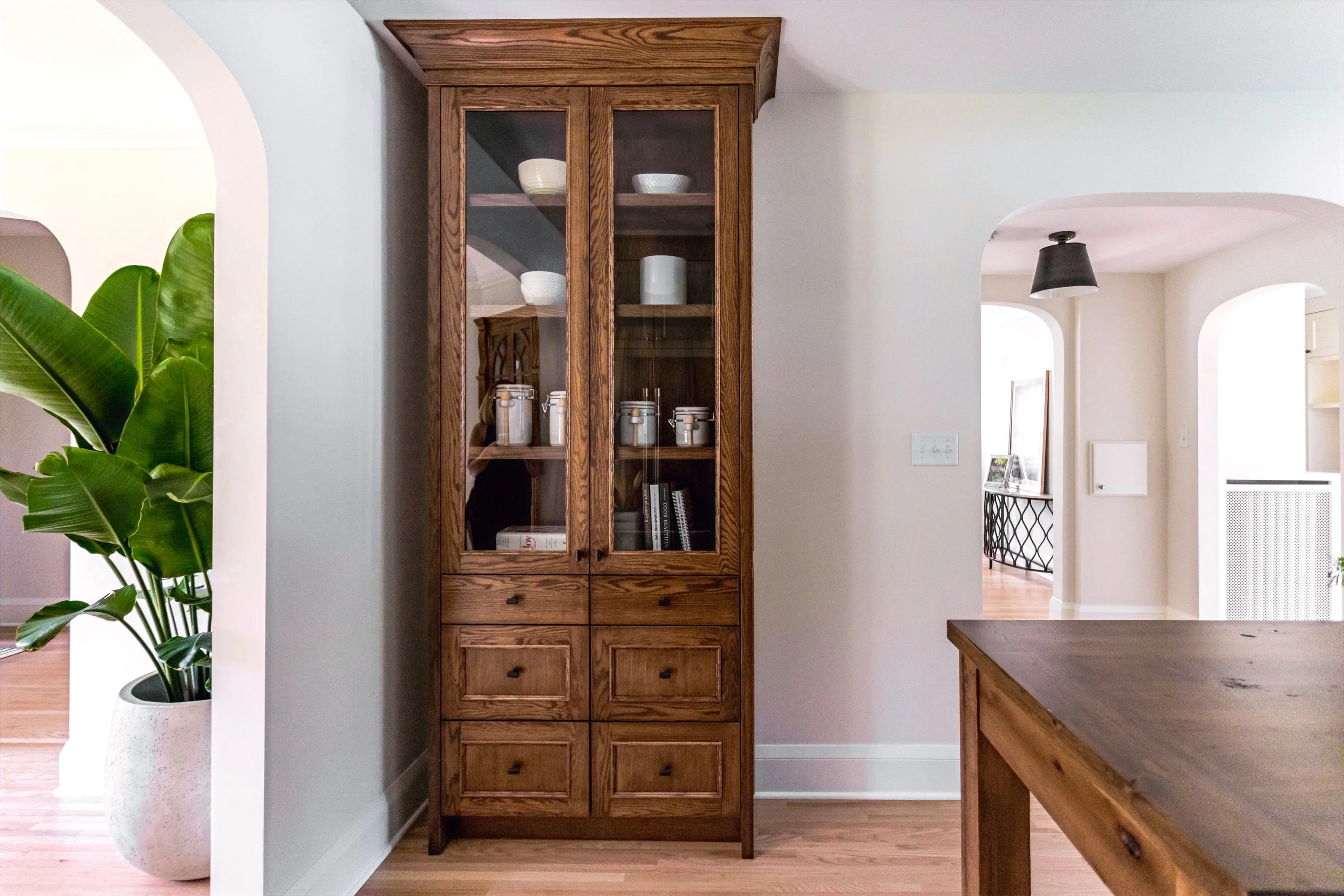 We hope you enjoyed the tour, more of this Tudor renovation can be viewed here. Honing in on specific renovation and design goals from the beginning can be a great way to filter decisions throughout the process. There are a lot of decisions coming at you, sometimes all at once, so create a plan early on and stick to the essential rules. But don't forget to HAVE FUN!
Interested in connecting about your home renovation?
Some recent projects from our team we think you might like:
Drew Avenue, Westbrook Road, Country Club
Keep up with our latest inspiration by following us on Pinterest and Instagram.