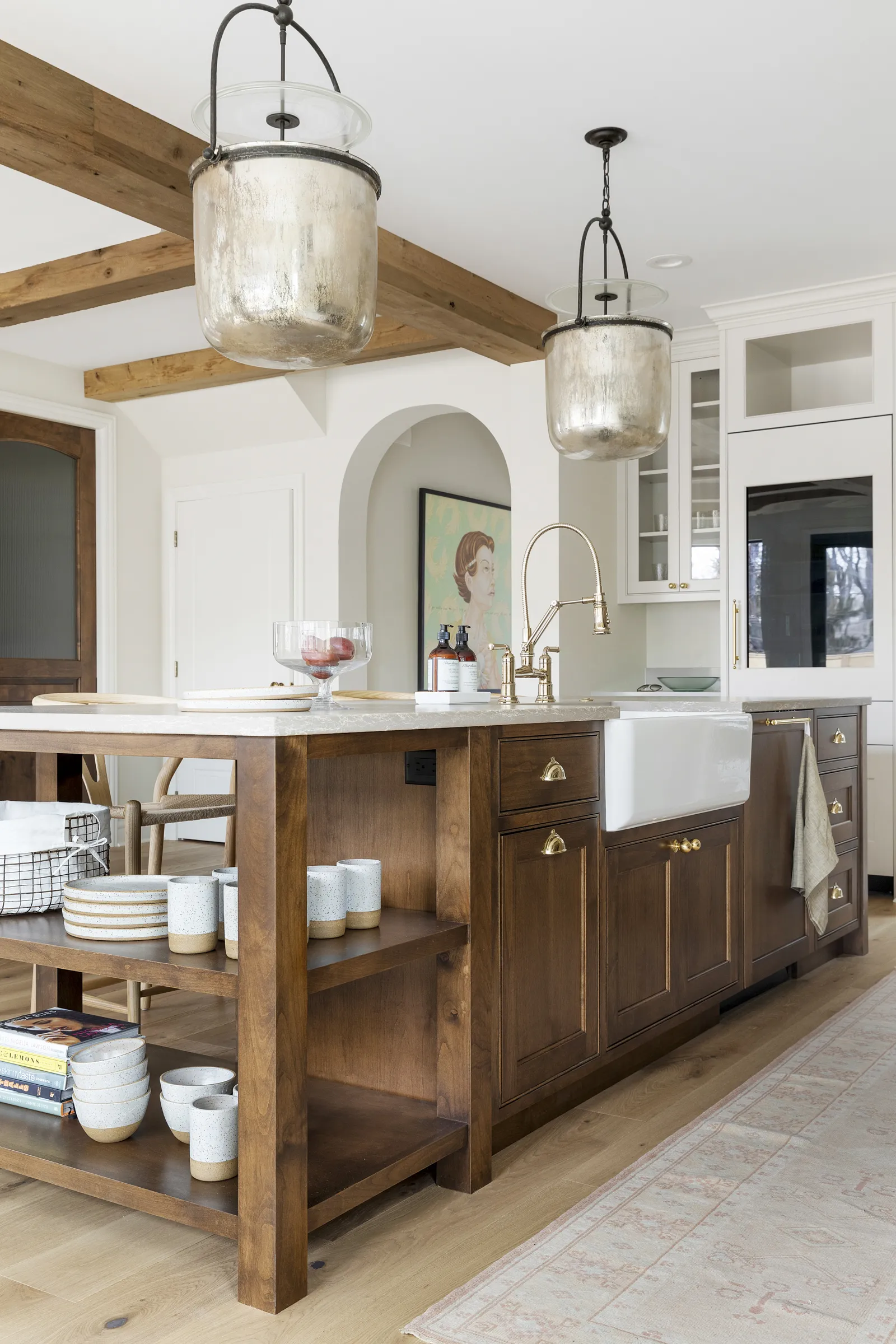 5 Ways to Mix Wood Tones in Your Home
Let's face it, not everyone has the ability to start from scratch. Many of our clients are using existing wood elements within their homes. Others may be looking to add character, whatever the case may be, it usually calls for more than one wood tone within your home. Today, we're sharing 5 ways to mix wood tones.
1. Pay Attention to Undertones
Woods can take on a variety of temperatures, we like to hone in on one tone when mixing this material. Is it cool versus warm? Cool tones tend to be more gray, blue or green and warm tones can be more red, orange or yellow. Our design tends to lean warm as shown in this breakfast nook below featuring a reclaimed white oak paneled ceiling and lighter floors paired with an alder stained bench, also in the warm/neutral family.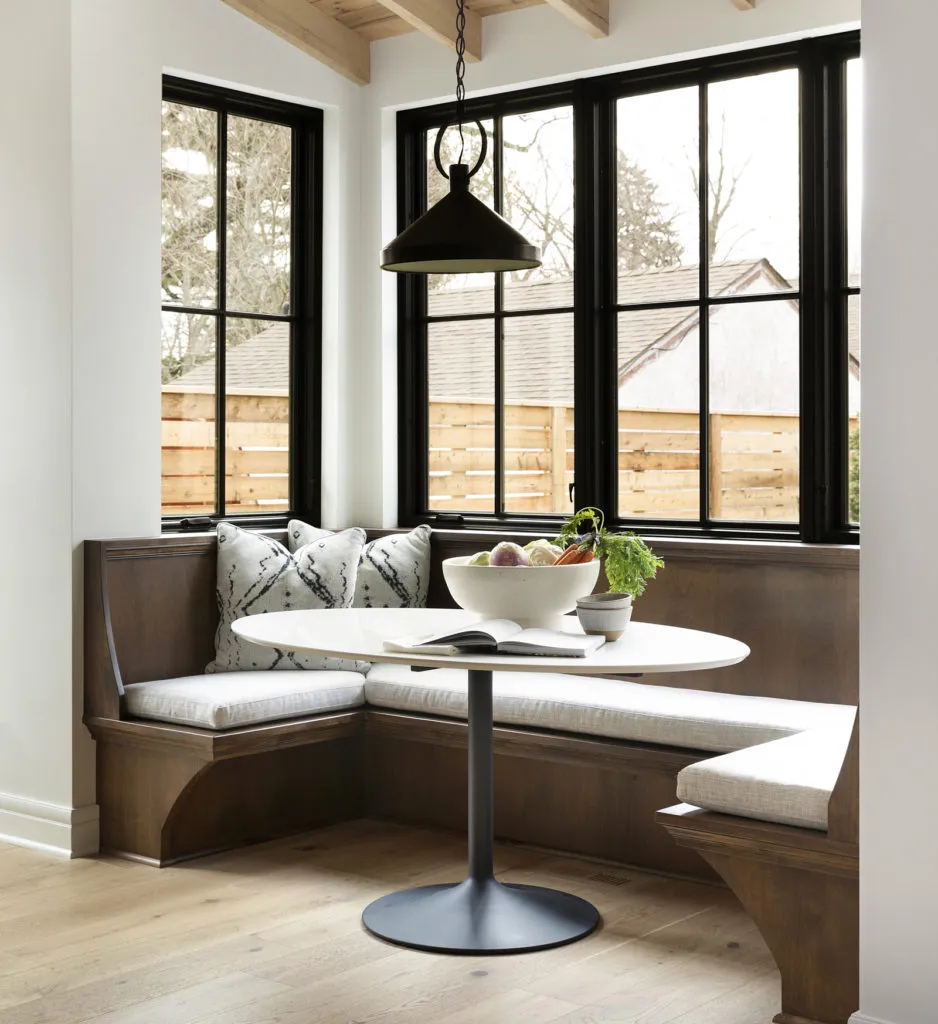 2. Know Your Leading Wood Tone
What is the main wood element within your space? For many, it's the hardwood floors. Often it can be the wood baseboard or casing. Which elements are you ok to leave and which ones can be replaced? In our Goodrich Tudor renovation, we left the original window casing in its beautiful warm wood tone. We did however, decide to paint the baseboard white for a refreshed modern update. You will see this became the leading element throughout, which made sanding and refinishing the red oak floors to a natural finish a perfect compliment.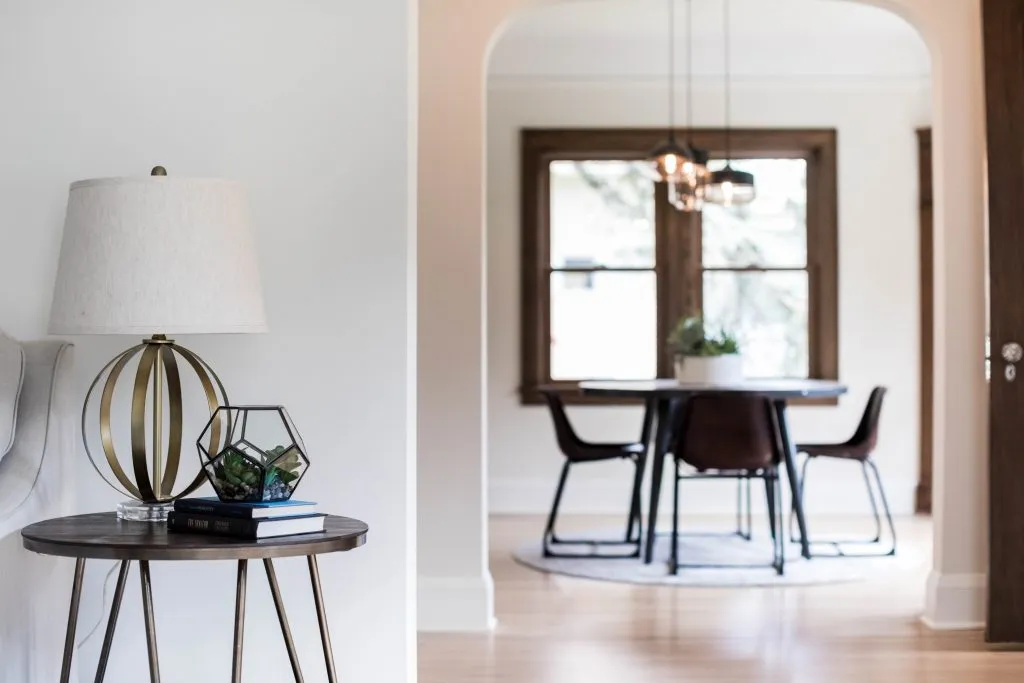 3. Mix in Contrasting Materials
If wood tones start to feel too similar, it's a good idea to mix in contrasting materials. In many cases the wood flooring and the kitchen island are the same color. While this is perfectly ok, mix it up with a vintage rug for the kitchen for a visual barrier. Fabric sofas and throw pillows with other non wood elements, such as a metal or glass coffee table are considerations as well.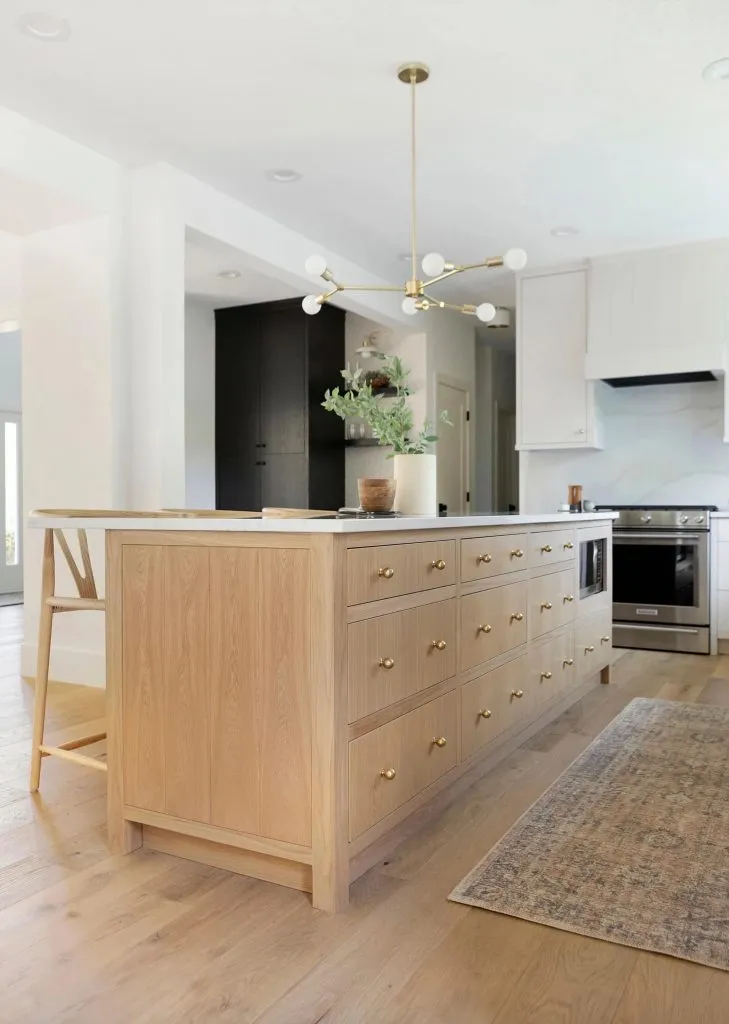 4. Add Reclaimed Wood to Your Space
Adding rustic wood elements is a great way to not only mix wood elements, but add character that'll out live the time spent in your home. Not only are these wood elements unique in their style, they are a sustainable resource by reusing natures elements, and they often come with a cool story. Read about ways to use reclaimed wood in your home here.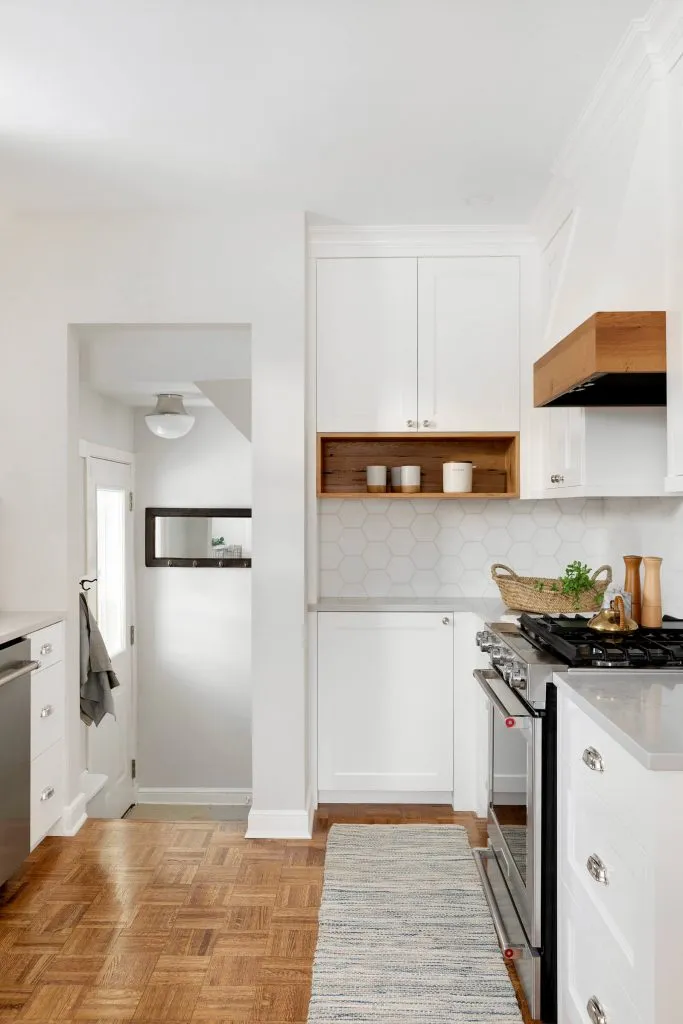 5. Get to Know Your Wood
Woods take on a personality of their own. Many people gravitate to oak for its durability and as of late, white oak for its versatility as a popular flooring option. Alder is a persnickety species, while a softer material, it's beautiful when it takes on a glow up of a warm stain. Walnut, cherry, maple are also popular options we use in our designs as well. Taking time to know these elements and how they behave in different climates and finishes applied to them will elevate your knowledge of wood and help inform your decisions when completing your home design.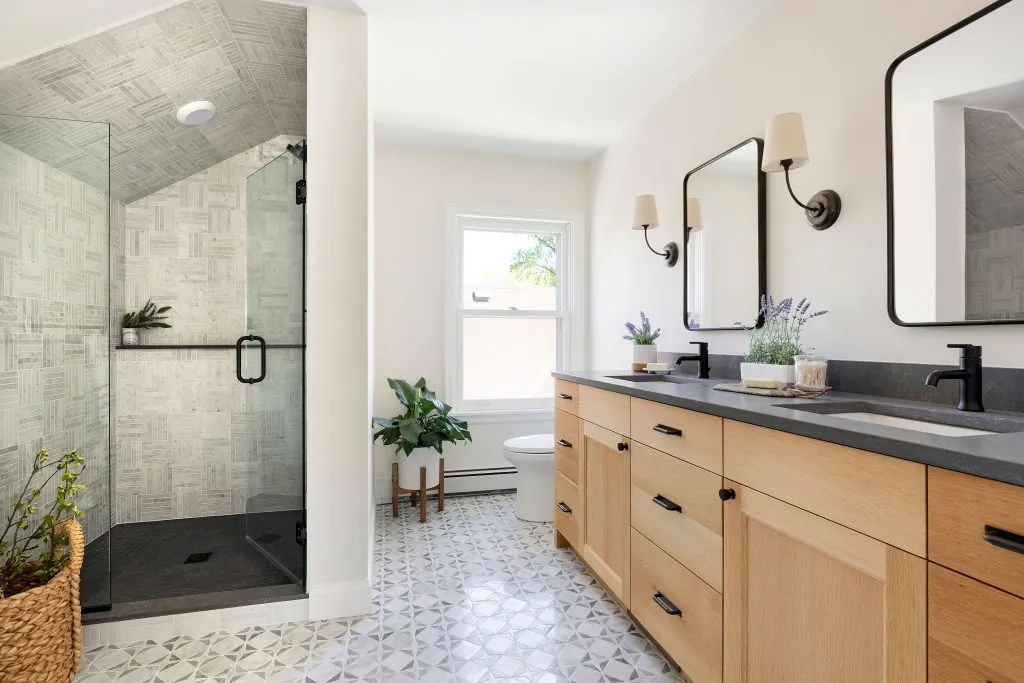 Thank you for following along, sharing a few recent projects we think you might like:
Princeton Avenue | Kath Home | Deephaven Drive
Interested in connecting about your home renovation? Say hello here. Keep up with our latest inspiration by following us on Pinterest and Instagram.