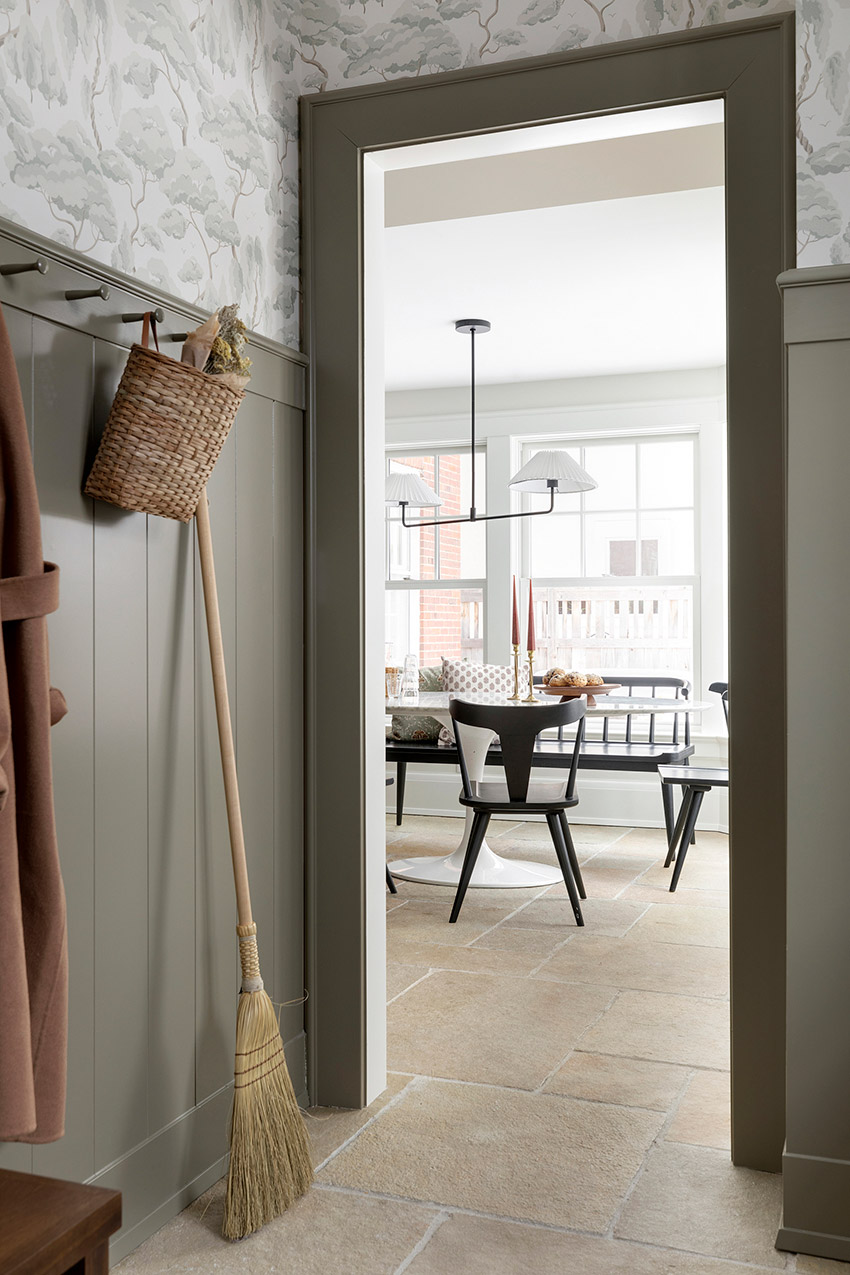 5 French Decorating Ideas to Elevate Your Home
With our recently finished Fairmount Avenue project, we're pulling French design trends from this reveal. It is equally timeless and chic, je ne sais quoi as they say. This design style is not easy to achieve and requires both effortless and very thoughtful design. There are also unlimited opportunities to make each space your own when leaning into this aesthetic, which we love.
Mixing Styles, Modern and Vintage Elements
The primary bathroom is a newly added space in this home, part of a larger addition, featuring all new amenities. This dark stain oak vanity has a bevel surround with a scalloped design at the top of the vanity. This gives us a vintage nod paired with the gold framed artwork in the distance. The sleek and clean lines of the plumbing fixtures and countertops blend modern elements, making this a perfect mix of design styles in this space.
Lean into a Neutral Color Palette with Wood Elements
The primary bedroom uses an off-white wall color and a subtle grey accent in the paneled ceiling detail, baseboard, and window casing. Adjacent neutral bedding that feels imperfect and lived in, near the natural wood floors added to this space. Let's not forget the woven, wood-like, window treatments to bring this space home.
Add an Unexpected Moment of Glam
The French may have preferred a glitzy chandelier for their glam, but in this case, we're highlighting the brass foyer flush mount with the pop of wallpaper in the powder room. However, you define glam, have fun with this design idea, and always a good idea to reuse something from the past in this instance.
Natural Stones, Bricks or Wood Floors
The limestone flooring throughout the kitchen and mudroom was an early design element these entire spaces were designed around. While this is a newly added element to the space, it feels lived in, and as if it's been here all along. Embracing natural architectural elements in any home, when possible, is always a good idea.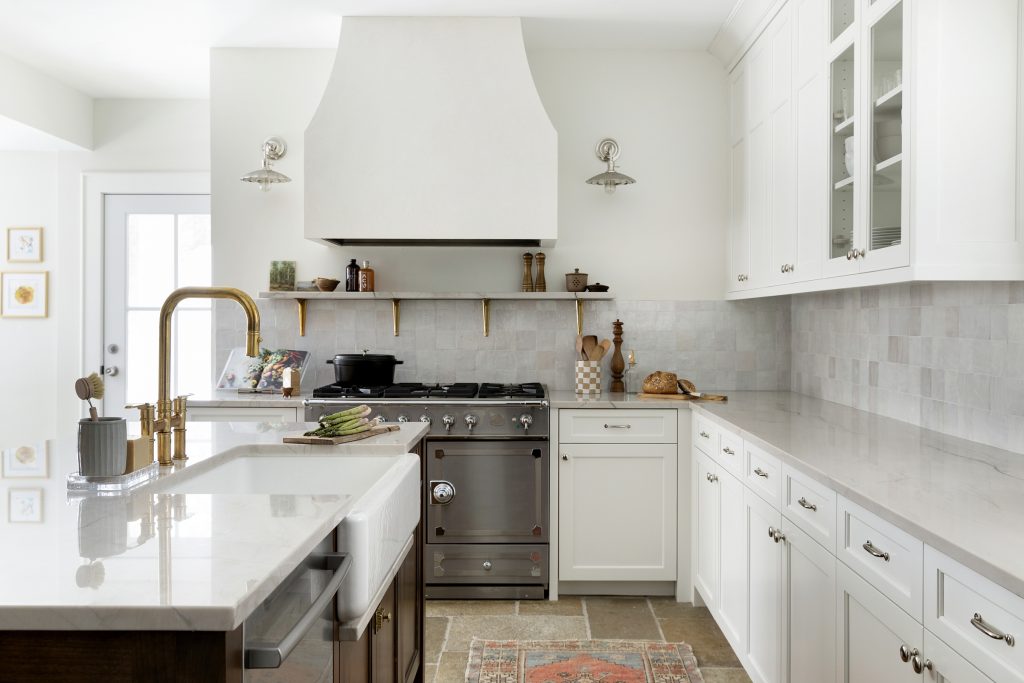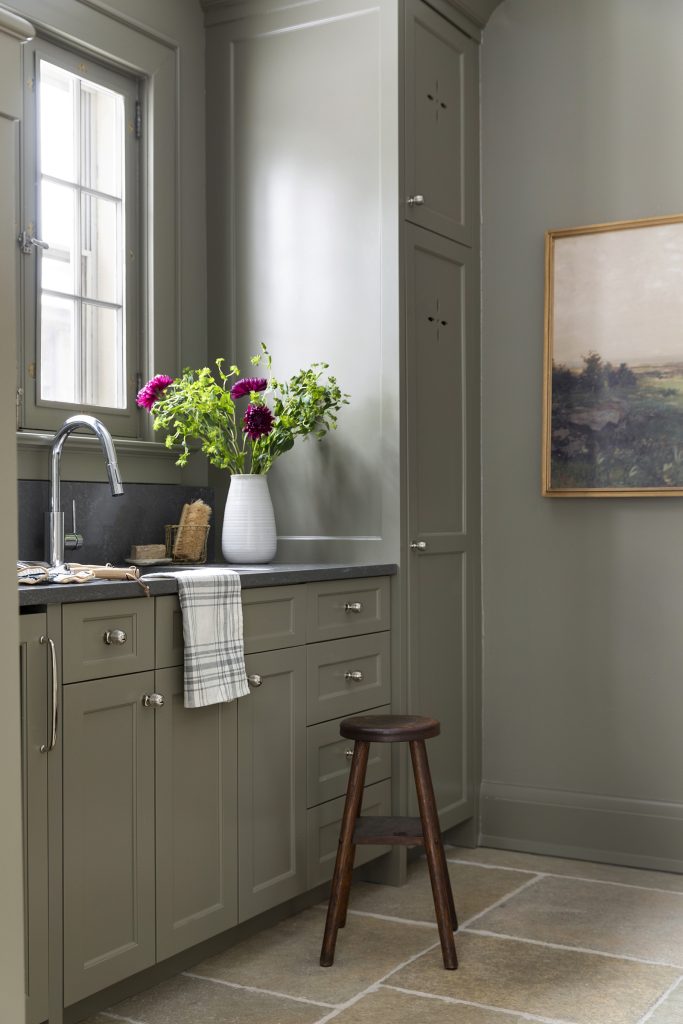 Furniture Inspired Cabinetry
Heirloom cabinetry is our jam, we love an opportunity to design and build a unique furniture piece for each home. Our cabinet shop takes this challenge on, and in our humble opinion, nailed it in this reveal. This hutch feels like an original element to the home, repurposing the original brass cabinet hardware, and finishing this alder hutch in a warm, and timeless stain color.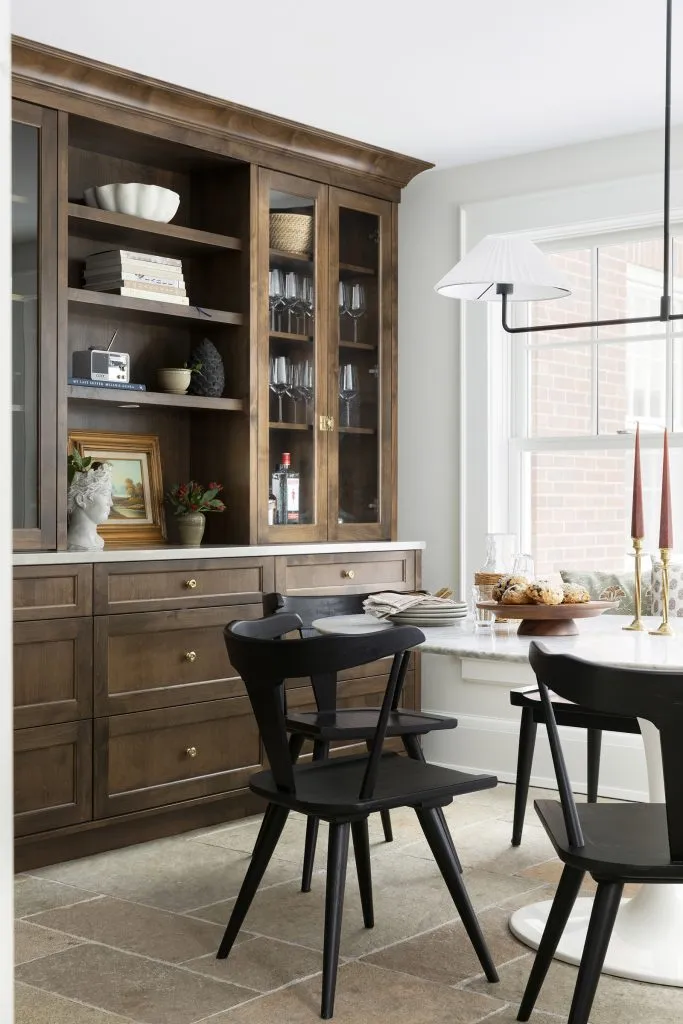 Interested in connecting about your home renovation?
Some recent projects from our team we think you might like:
Kath Home, St. Albans Road, Ridge Road
Keep up with our latest inspiration by following us on Pinterest and Instagram.