10 Things To Do While Staying at Home (that's not watching TV)
We are doing our part by staying home, a simple action to save lives. Our sofa and streaming services have gotten their fair share of use in the last couple weeks. Here are things to do to keep occupied while staying at home:
1. Shopping My Home
All of a sudden my entire home needs to be redecorated! Of course, going shopping for home decor isn't an option right now so I'm shopping my home instead. Moving furniture around, restyling shelves, swapping artwork from room to room, moving plants to new windows makes each space feel refreshed. Small changes make a big impact.
2. Small Home Projects
"When we have time…" is usually how I start my home project conversations with my fiancé. Now we have time! These projects do not have to be grand and dramatic. It can be as simple as switching to LED lightbulbs for our Sustainability Challenge or going through your closets. If you want to go big, upgrade your organization systems and give your pantry a facelift.
3. Cleaning + Yard Work
Cleaning and yard work have become a past time I'm enjoying? Who am I?! We've been very lucky in Minnesota with some unseasonably gorgeous weather this spring. We're cleaning out garden beds, bringing out planters, washing windows, mopping floors, etc. Accomplishing these mundane tasks without feeling like it's taking up your whole weekend has been great to keep our bodies moving and improving our home.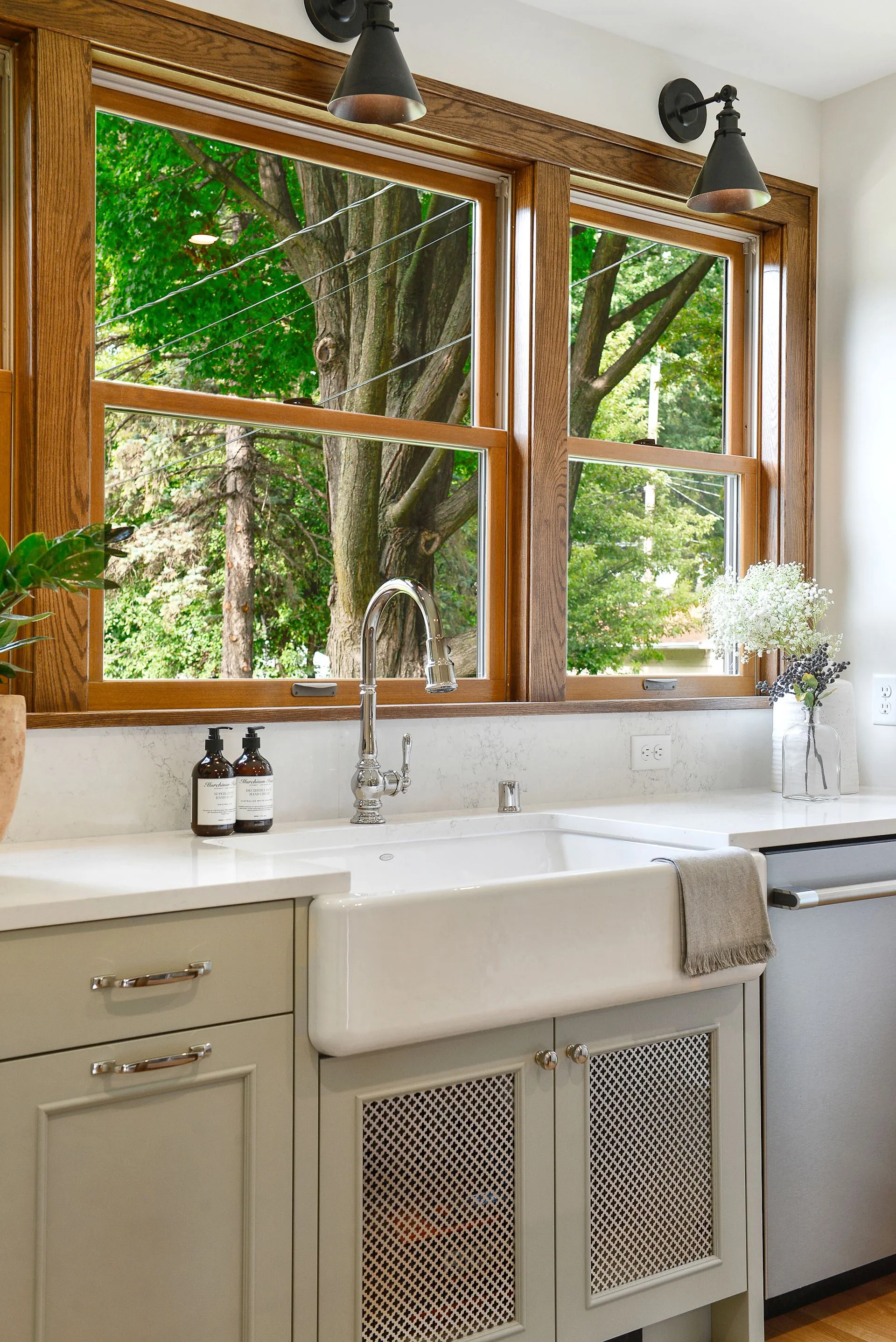 4. Journaling
This is a period in time that we will talk about for generations. It's going to mold us, comparing times between BC-19 (Before Covid-19) and after. Katie Kath talked about this in Sunday Saves; it's important to document what's happening. We need to process and record how our lives are changing, logging current events, and how our values and priorities evolve through this time. Write it all down with pen and paper, make video blogs, or put it in a Word document.
5. Meditating
This is a very stressful time. It's unknown, it's weird, it's worrisome. Especially on days I consume too much news and start to feel physically sick to my stomach is when I need to stop and meditate. Whether you use the Headspace app or lay down and focus on your breathing, take some time to be present in the moment and clear your mind from the rest of the world.
6. Cooking
Daily home cooked meals have become the norm in my household (read: it was not the norm before). Instead of panic buying cans of beans and 20 boxes of noodles I made a dinner meal plan for two weeks. This has been key for our new daily routine that I look forward to, preparing a delicious dinner. The highlight meal of this week was pan fried walleye from ice fishing earlier this year and asparagus with lemon dill sauce.
7. Connecting
Remember the days when you could catch up with your friends at happy hour or celebrate a birthday eating at a great restaurant? What a time. Video chatting has become an almost daily social necessity to connect with those outside our households. Especially check in on your relatives and friends who live alone.
8. Exercising
I miss the gym and the community and accountability that comes with it. Luckily, my gym Aerial Athletics in Lino Lakes is posting daily workouts for its members, including Zoom video calls for us to work out together. Regardless if you're getting in a full 60 minute sweat session or going for a family walk: remember to get your body moving every day!
9. Creating
Joyful creativity is different for everyone. Katie Kath is teaching her daughter to knit. I'm finding a lot of joy designing and cooking. My future sister-in-law (also named Katie!!) makes artwork out of scrap wood. Bring out an old paint set, practice calligraphy or photography, build something, or sew face masks. Concocting a craft cocktail counts as creating, by the way.
10. Dreaming Up Renovations
I've spent a lot of time the last couple weeks looking at every inch of my house. While I marvel in gratefulness for my home more than ever right now, I cannot help but dream of how I would like to change things. Start a Pinterest board and learn the steps to get your project going. Contact us here if we can help.
Stay at home, friends. We're all in this together and doing our best.
Katie Miller + Jkath Team
Interested in connecting about your home renovation?
Some recent projects from our team we think you might like:
Keep up with our latest inspiration by following us on Pinterest and Instagram.
#hometogether #alonetogether #stayhomemn #stayhomesavelives #liveinthedetails #homeprojects #sustainabilitychallenge2020 #sustainabilitychallenge