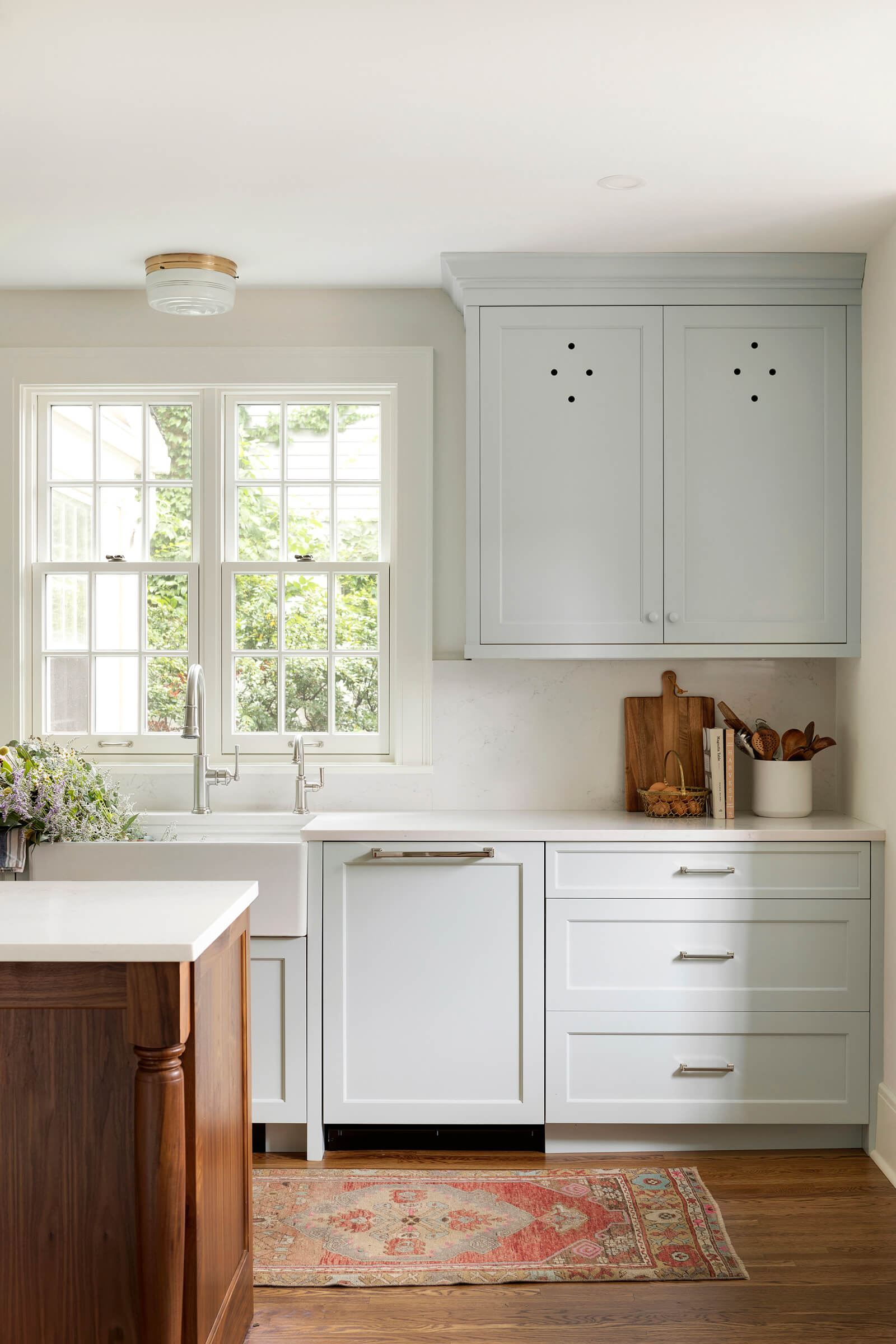 10 Kitchen Cabinet Trends
Many of your know we own our own cabinet shop, crafting unique cabinetry for all of our client work, and beyond where possible. Today we're taking you behind the top 10 custom cabinetry trends we're using in kitchens.
1. Inset Cabinetry
The most 'pinned' cabinet inspiration our clients bring to us is the inset cabinet style. They're set into the cabinet frame and are flush with the face of the cabinet. This is a more expensive way to build cabinetry, and can often be a 25% increase in costs. If in the budget, so worth it for the timeless and custom appeal they bring to each space.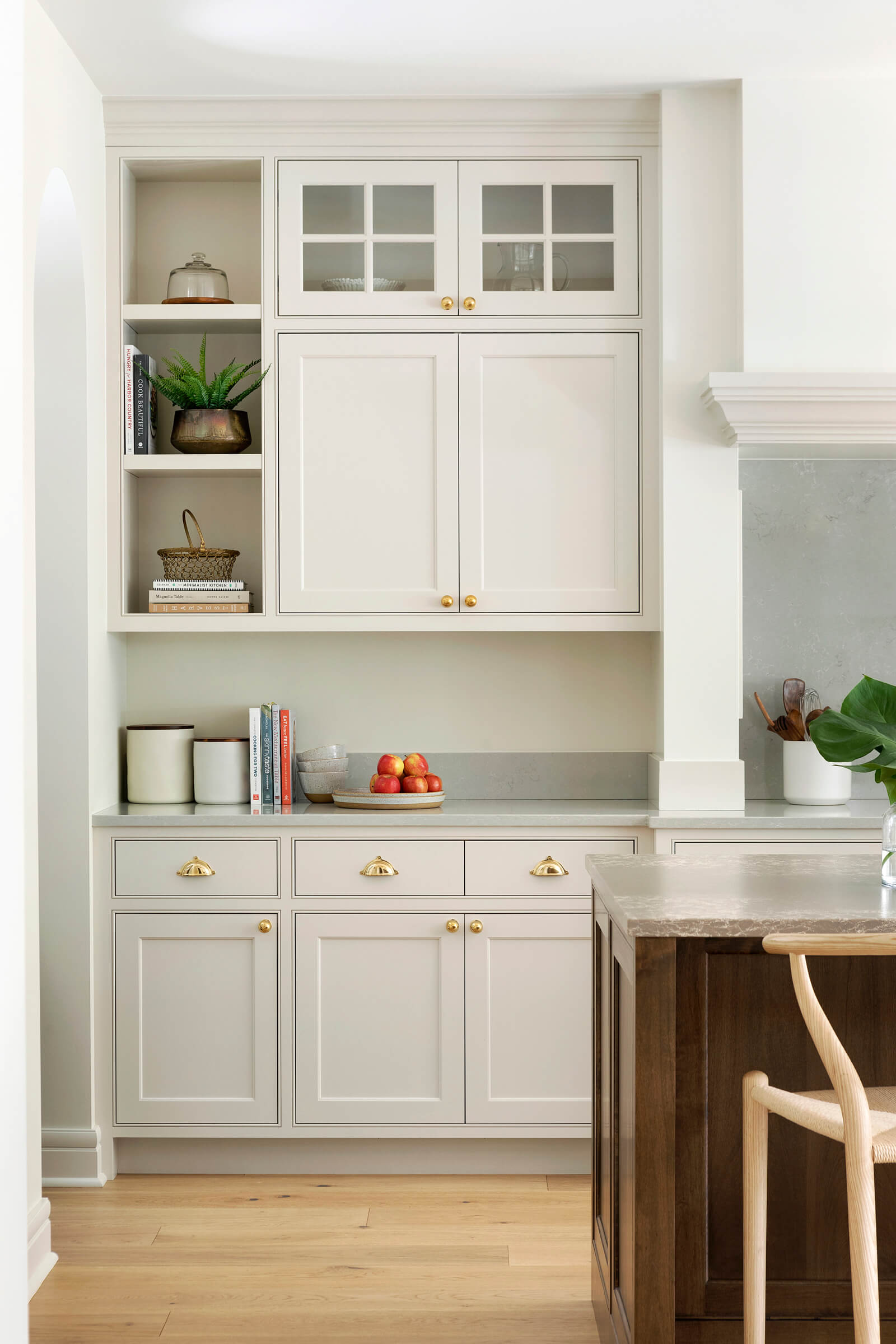 2. Reeded Glass
Adding glass elements is common in kitchens these days, but now we're seeing a come back with reeded glass, decorative apothecary features, tile backsplash behind glass or even a dark paint color or wall covering in the back of the cabinet.
3. Corbel Brackets
These particular brackets were made custom in our shop, but can easily be purchased online for an added decorative feature to open shelving.
4. Decorative Vent Holes
We've used this feature in two recent projects, Princeton Ave and the Kath Home, originally created to allow proper ventilation for the cabinetry. Today, we simply adore the added detail and character they bring to each space.
5. Two Cabinet Depths
Playing with cabinet depths is something we do more often than we have caught on camera, but we're sharing the range elevation from our Kath Home project to show off this unique feature.
6. Toe Kick vs Baseboard
The majority of our cabinetry design will showcase a toe kick at the bottom. For ease of access and comfort when utilizing this countertop space. However, an island in the kitchen typically shows a baseboard trim for a more finished look.
7. Kerf Paneling
Our finished Biscayne Avenue main floor renovation has kerf paneling in a few areas. Notice the cabinet hood in the background and the kerf paneling in white oak on the kitchen island.
8. Decorative Shallow Drawers
OK, not a kitchen, but this quaint laundry room showcases kerf paneling and shallow drawers. Details that pull this room together, giving it BIG impact. We love the use of shallow drawers in kitchen spaces where possible – do you own your grandmother's silver? What a perfect drawer to store this heirloom.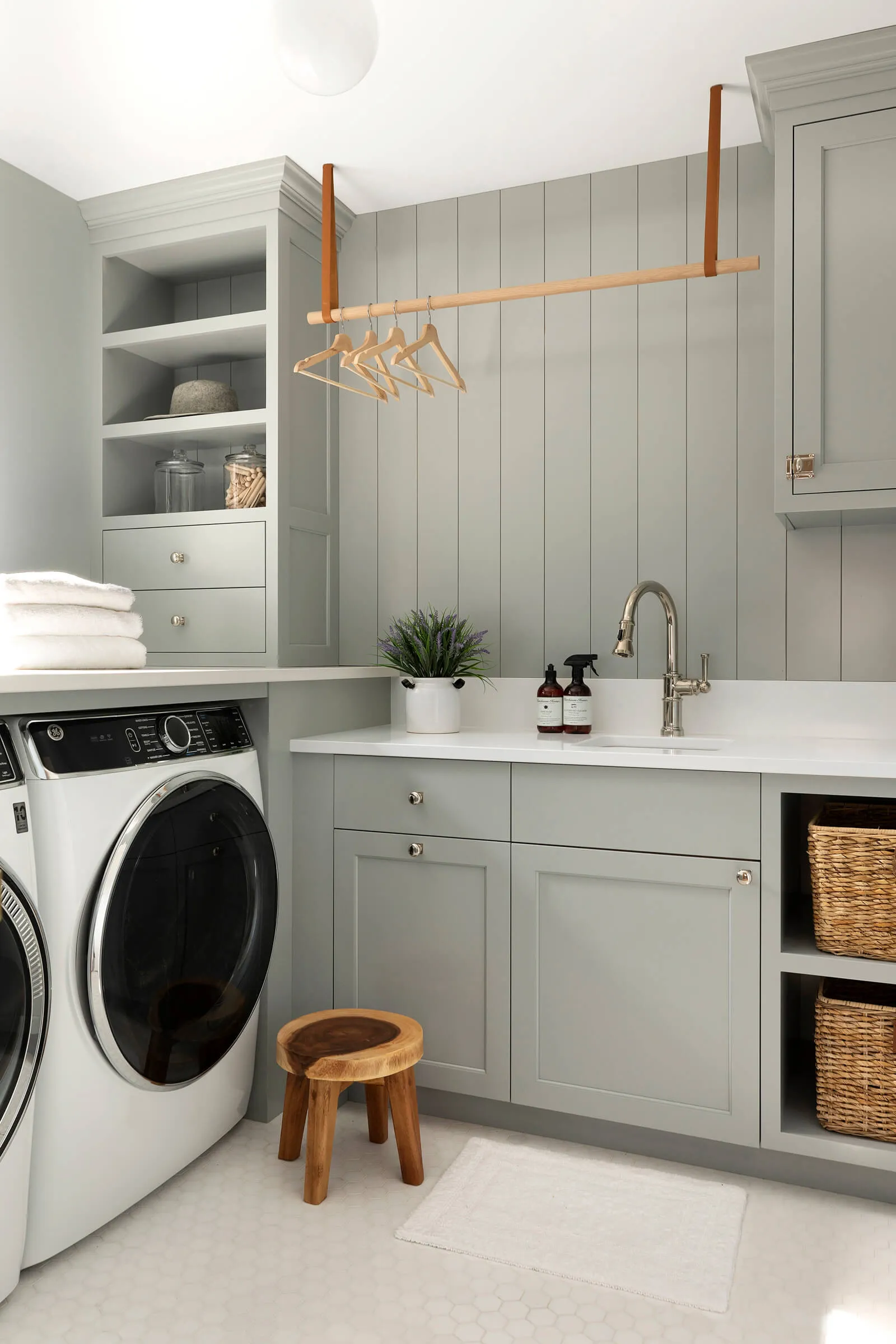 9. Reclaimed Wood Details
Loving this coffee nook and hood trim in a recent Minneapolis Tudor remodel, giving it warmth and beautiful contrast to an otherwise neutral kitchen. Reclaimed wood details have been around for awhile and we don't see this trend slowing down with materials harder to come by these days.
10. Mantel Replica
A beloved feature we pulled into our Drew Avenue and Kath Home kitchens, is hood decor using a formal mantel look. Making it a statement wall in each space, highlighting the backsplash materials, and creating a special moment around the heart of the kitchen.
True craftsmanship.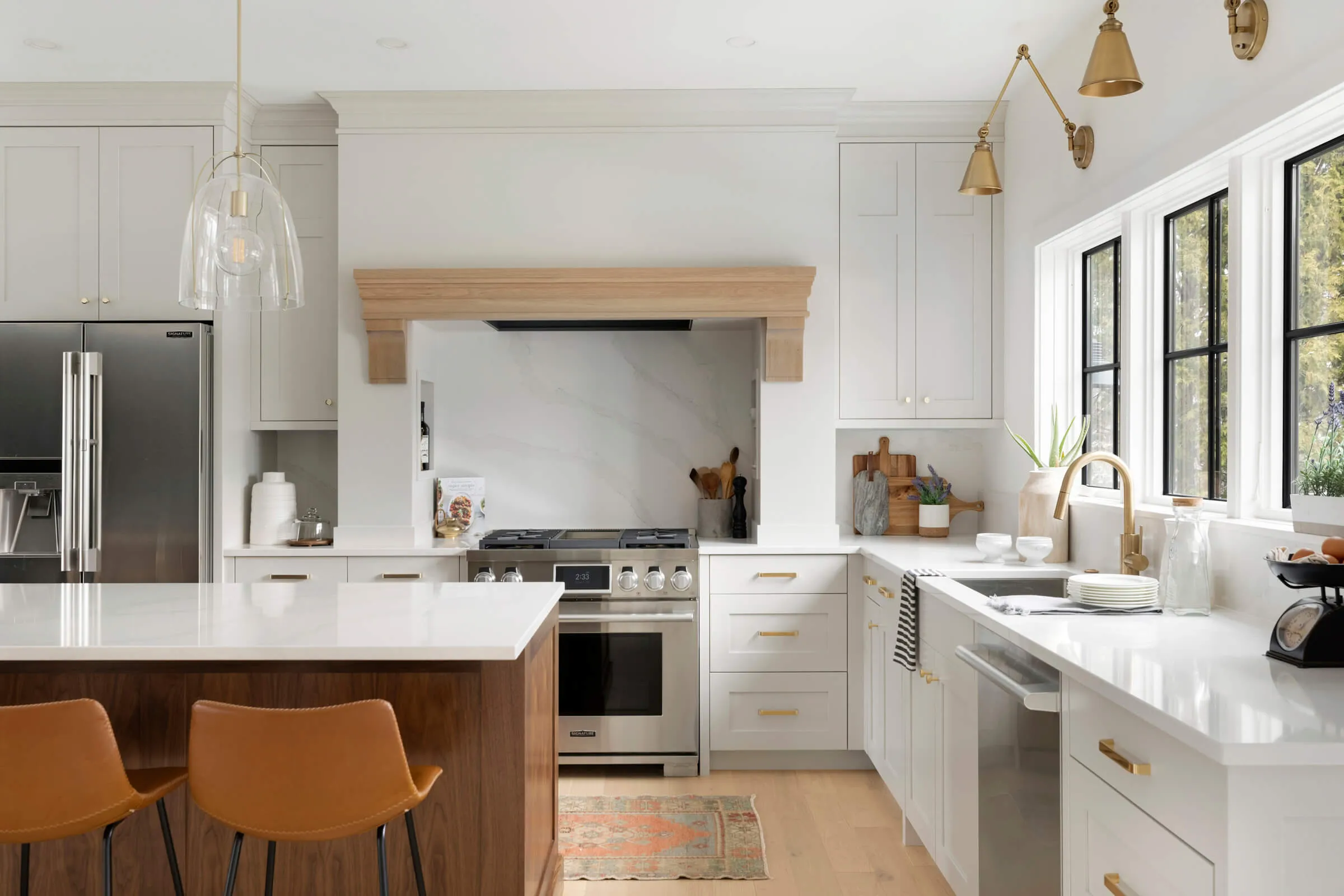 We hope to have inspired you to add a custom element to your new kitchen space, also sharing a few recent projects we think you might like:
Bayard Avenue , Whitegate Lane II , 11th Avenue
Thanks for following along,
Jkath Team
Interested in connecting about your home renovation?
Keep up with our latest inspiration by following us on Pinterest and Instagram.